Cricket run, you must be safe! I need your help to save our paradise and to fight against the darkness for the bitter end! Yeah, you heard that right, we are here once again with the best Blade & Soul Revolution Game Guide. Netmarble is presenting a new enhanced version of old Blade and Soul. The community of gamers was deadly, waiting for the new launch. We will help you to take full control of your gameplay to enhance your gaming and skills, Cricket!
In this piece of content, you will find the starter Blade & Soul Revolution Game Guide at its best. B&S Revolution is available for both Android and Apple stores. So, let's get started to the game guide.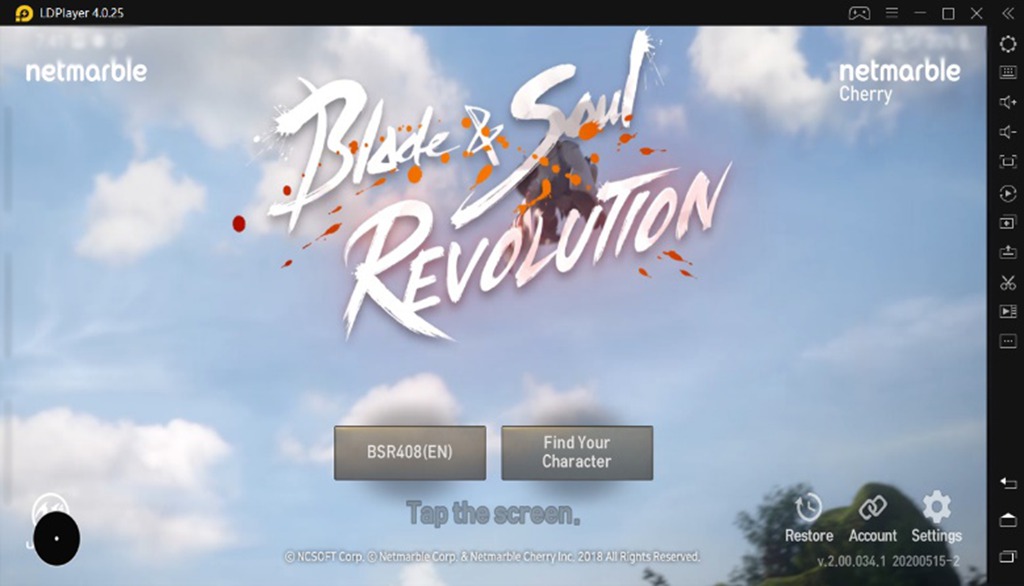 How to Choose the Best Character
The first step towards the journey is to choose the best character according to your playing style. The game has four Class Heroes. We have added a short but comprehensive detail of all available Characters. Find it below:
Jin. (Blade Master)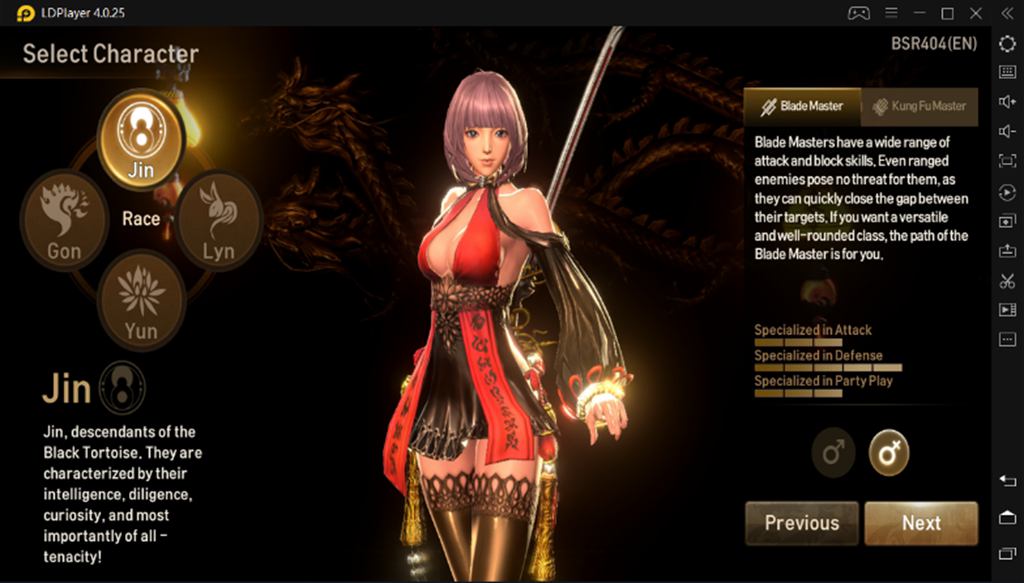 Jin is the best character for you if you want better counter-attacks in the fight. Blade Master can quickly close the gap between their enemies to lead them to death. The attacking power and Party Play is equally lower, but the best character that we found in the game. We would like to tell you about the Kungfu Master as well. That character can perform the best in combination with damage and counter-attacking.
Lyn (Force Master)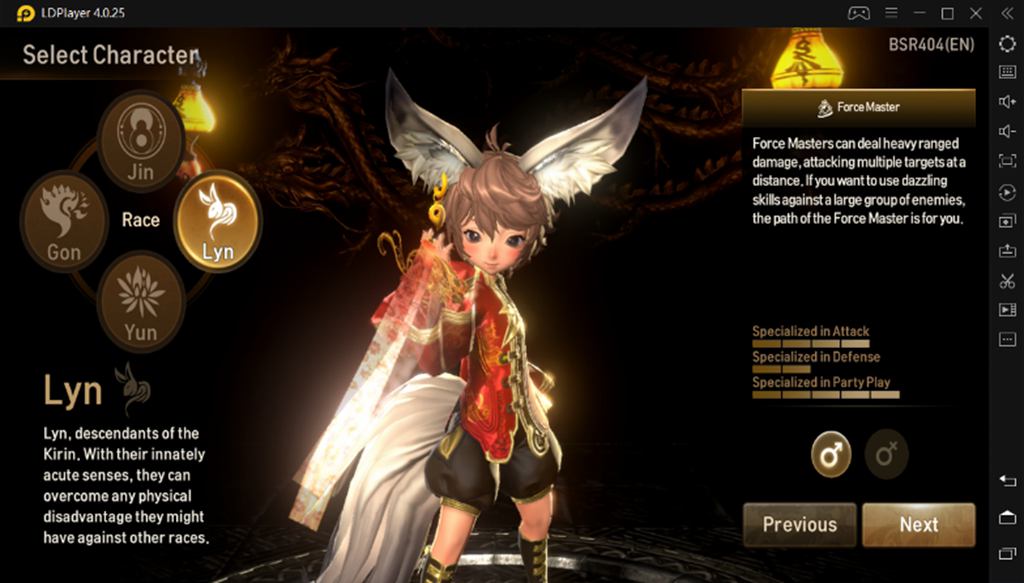 If you are a rushing player, then the best option for you would be Lyn. The specialty of Lyn is; this character can give serious damage to a group of enemies in a single turn. You can enhance skills and soul shield later to increase the defensive power as it has low defense power. Remember, Lyn has the ability to attack multiple targets that will cause heavy damage.
Yun (Blade Master)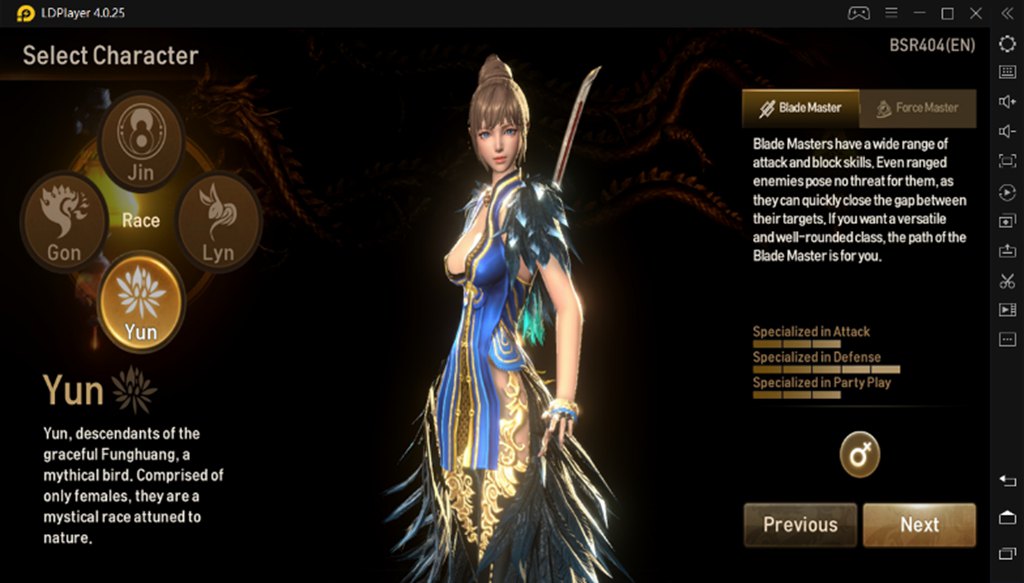 In this Class, the Blade Master is ideal for well-rounded attacks. For multiple target attacks, this is an excellent selection. The Force Master in this Class can deal massive damage and top choice for Party Play.
Gon (Kung Fu Master)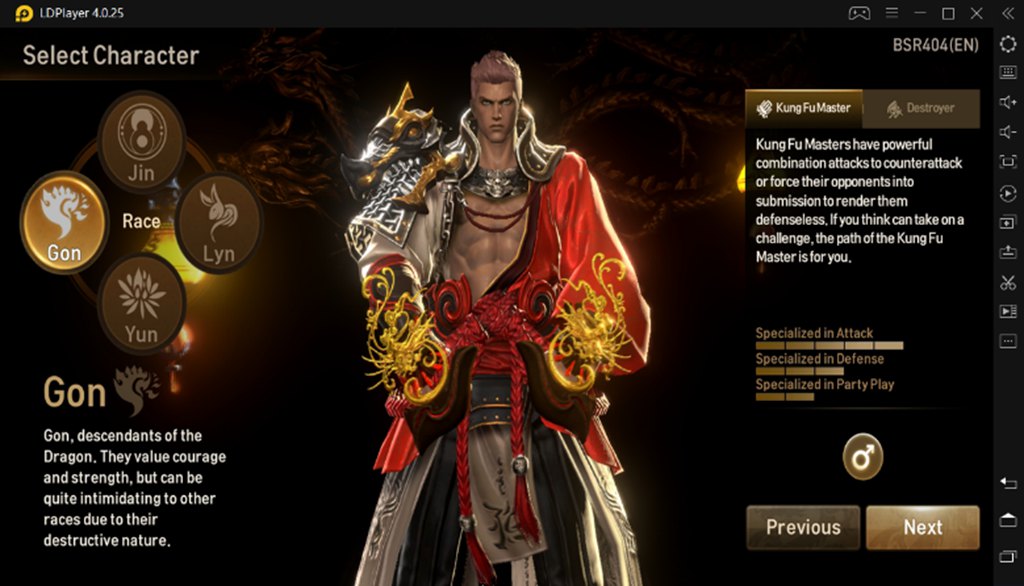 If you want to render your opponent's massive damage, then Kung Fu Master in the Class should be your choice. A giant weld AXE melee fighter is Destroyer in this Class. It can cause massive damage, but the defensive power is boosted with the iron armor.
After the selection of Class Hero, let's move forward.
Short Story Time: Cricket has fallen from heaven and saved and learning fighting skills in a village. There are skill-enhancing trainings and Quest play is a part of mission.
Blade & Soul Revolution: Tips for Better Gameplay
Let's talk about how you can be stronger and earn Silvers, Exp to level up fast your Hero.
Main Quest – there is always a running Main Quest where you can earn Evolution stones(consumable) to upgrade your Weapons.

Side Quests – Here is another opportunity to collect more Silver and Exp by completing the task (Mostly covers Hongmoon Training Area tasks).

Daily Dungeons – Another great way to get plenty of Silvers and Exp. At the start, you will be asked to join the "Local/Training Clan", but later you can join an active Clan/Guild to do Daily Dungeons.

Daily Tasks (Time Limited) – Eran few more Exp, Silver, and attractive rewards.

Events – Seasonal tasks, an extra Quest play.

Grinding - Defeating Monsters on the Map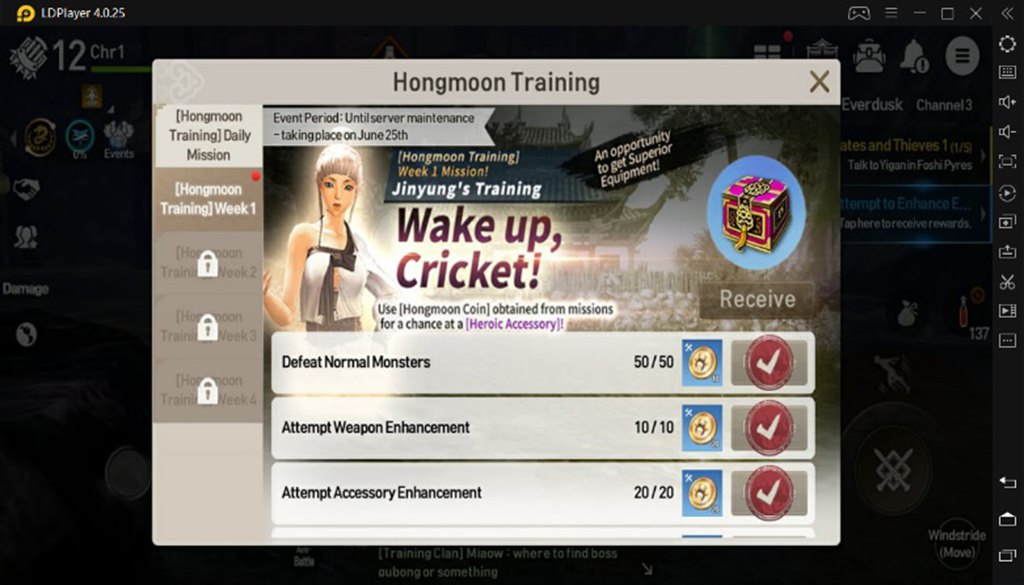 Before you take part in 1vs1 or 2vs2 or fighting with Powerful Bosses, you have to learn a few skills and level them up in the Hongmoon Training Area. During the training in Hongmoon you will see Herbs on the side track, you can collect those Herbs to craft Healing Tonic.
We are now going to talk about our Class Hero! How we can increase the skill level, damage power, and obtain soul defensive shield. Let me tell you here: you will find different items to equip like Claw, Bracelet, Rings., etc and every item you equip will enhance the attack or counterattack power.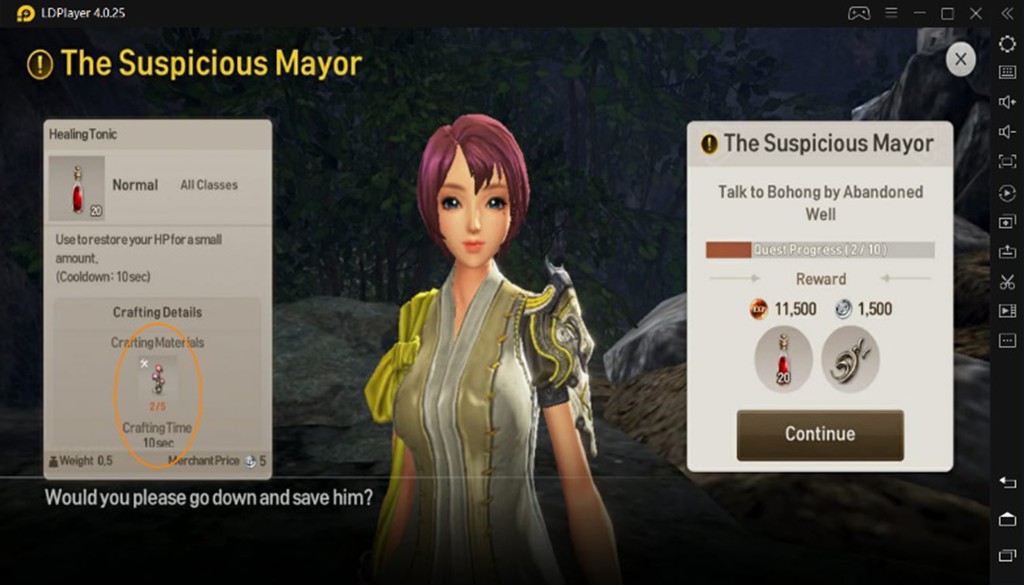 For further enhancement of your equipped weapons, you need to go to village Fire Pit. There you need some consumable Evo Stones and Silvers to spend on enhancement the ability. After five successful upgrades, you can take a risk for level six upgrade but remember it is not confirmed in success of next level enhancement.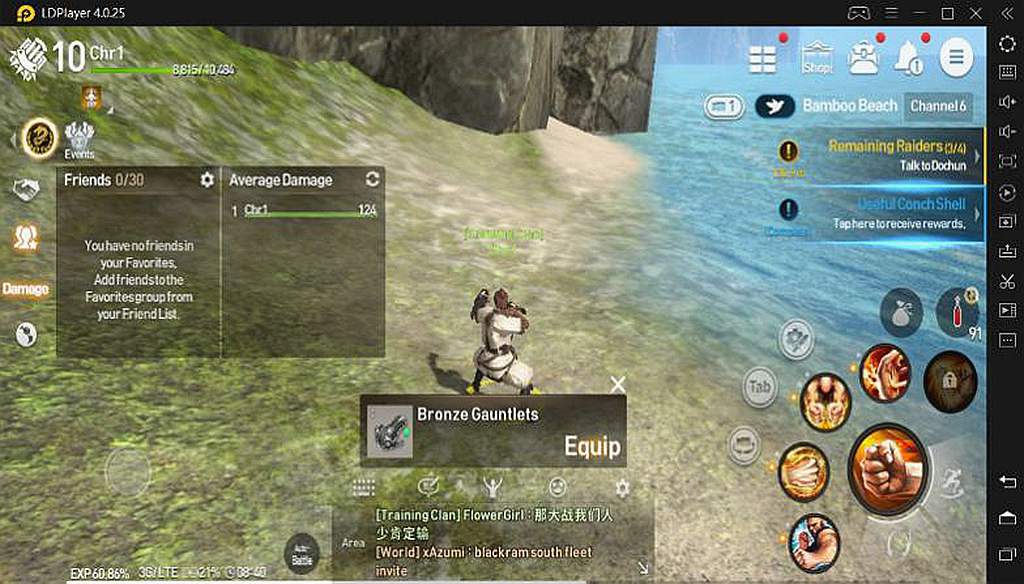 Pro Tips:
We will recommend you to do more Hongmoon Trainings in the village site which is also a part of side Quest. You can play as much as you can (in manual fight mode). The benefit is, there are so many hidden consumables that are going to help to enhance your Weapons/Summon Pet faster.

Leave training when you are overloaded with the items.

Remember to have enough stock of Healing Tonic when fighting against Bosses so that you can survive longer in the battle.

Set your modes at auto-play, because it is experienced hard to control manually. But we suggest you to play Boss battles in manual mode. Manual fight with Boss will let you dodge and save from high damage.

You can use Summon Pets to store extra evolution materials that later can be used to boost up your skill levels.

Kill the first opponent before pointing to the next one. It is because the first enemy has low HP and you as well. After finishing the first one, you can take a little bit of time to heal.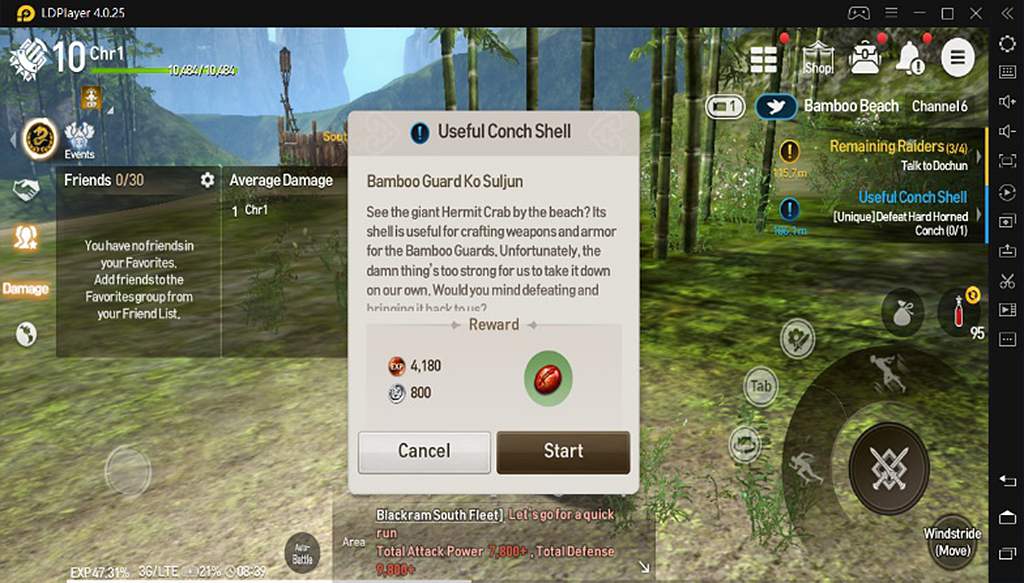 Any time in the game, you can watch out the storage bag that is on the top right corner of your display. You can drop collection in the store for extra space and remember Summon Pets is also an option for extra storage. Except for the village store and Summon Pets, there is another way to get an extra room, which is purchasing extra slots by real money.
Storing and Crafting Equipment
For better gameplay, we would recommend you to Craft collected items that later can give you extra HP, Soul Shield, Pet Critical Damage, rare weapon transformation, and more.
The game is full of adventure and stories behind every scene. The more you play, the more you explore, for example, there is an auto quest play, but by choosing World Map, you can move to many other places which may require a specific level of your Hero. There is also a mini-map that will guide you with the places you are and shows you the location of enemies.
Let's Play Blade & Soul Revolution with LDPlayer and let us know how far you go to defeat the darkness. Also, please check - Blade & Soul Revolution: Which Class You Should Choose - for more information. Stay with us for more exciting game updates.