Blade & Soul Revolution is available to download now! The ultimate MMORPG not only inherits the essence of the client games, but also has been reset and simplified to make it more suitable for players to get started and level up, giving you supreme gaming experience. However, if you want to play Blade & Soul Revolution well, you need to learn more about all classes in the game so that you can reasonably assign them to the battlefield and maximize their abilities.
Luckily, this article is going to give you a brief introduction about the classes of Blade & Soul Revolution, offering a reference when you choose a game character.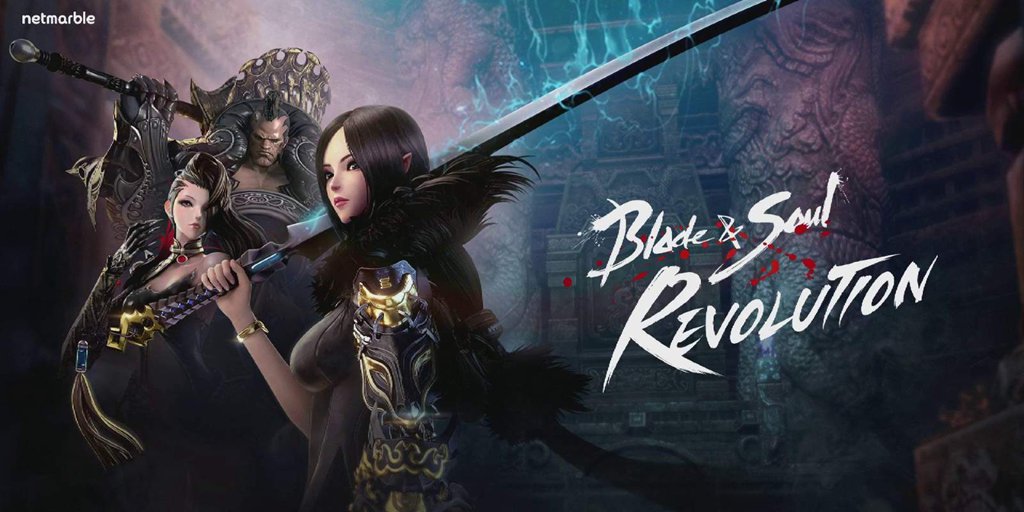 4 Races in Blade & Soul Revolution
Jin (Male & Female)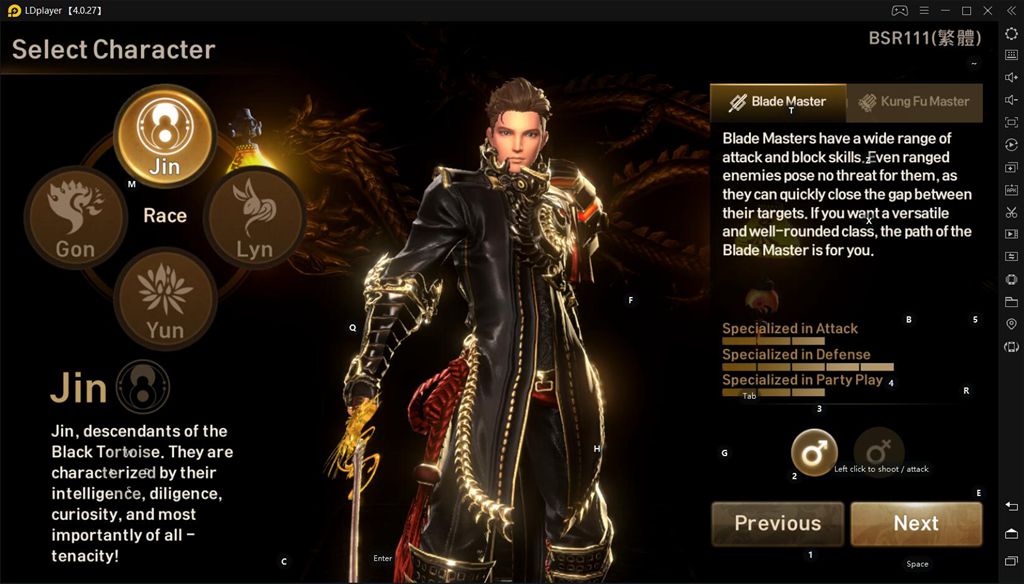 Jin, a human race, is a symbol of wisdom and endeavor. With natural martial charm, the human race owns strong curiosity, great perseverance, and a smart mind.
Lyn (Male & Female)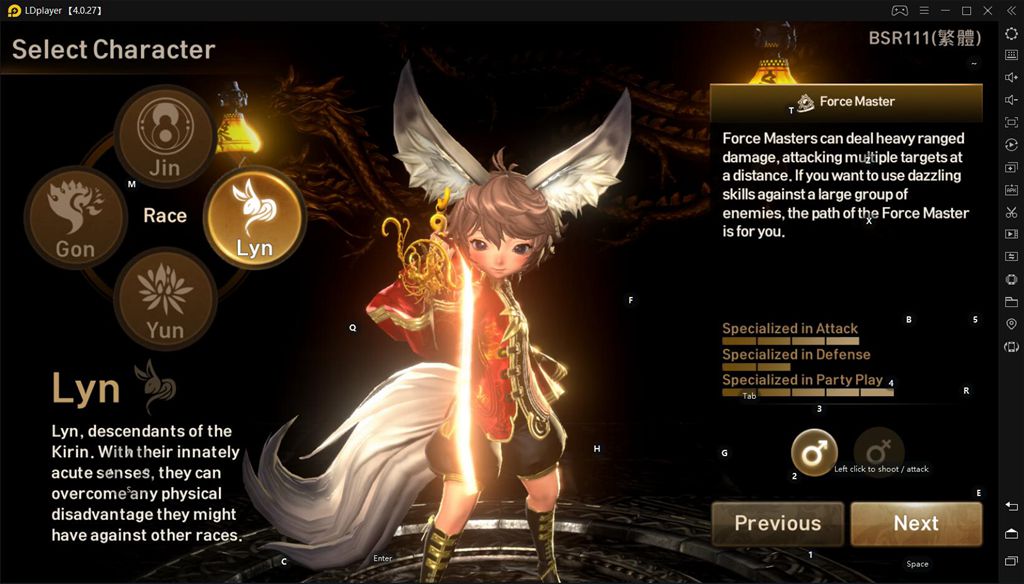 Lyn is the descendant of Kirin, who has the cutest appearance among the four races. Thanks to his high sensitivity and excellent five senses, Lyn overcome the deficiency of his figure.
Yun (Female)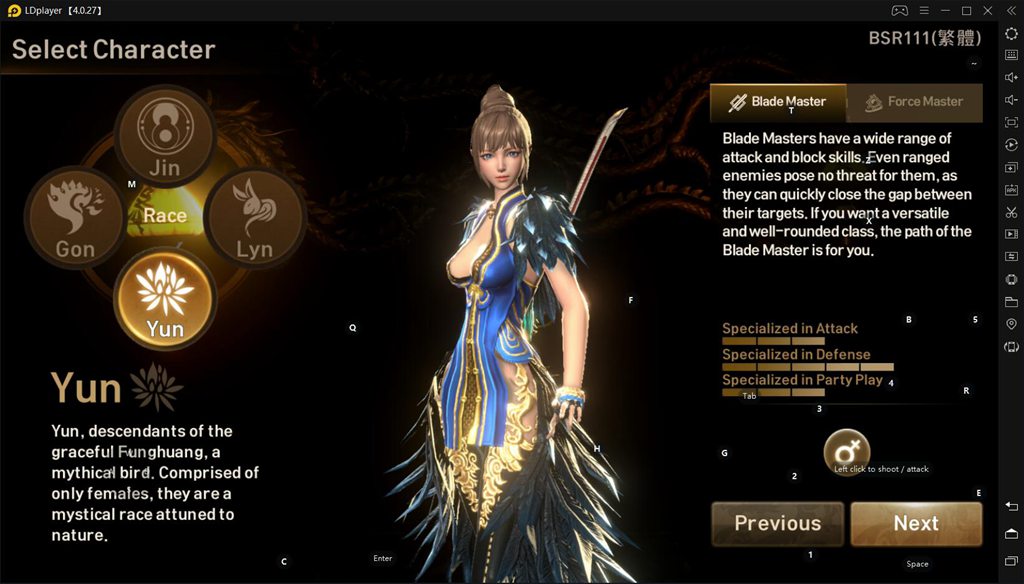 Yun is female and inherits the charm of the phoenix. They are famous for elegance and grace. Besides, they are keen on making friends and enjoying nature.
Gon (Male)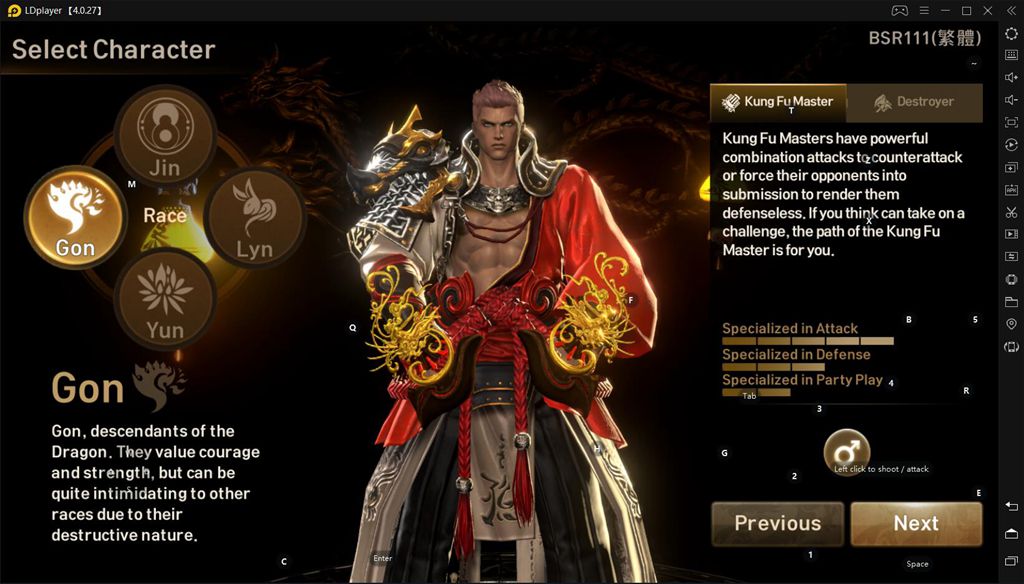 Gon is the later generation of the ancient dragon. He has a tendency to be brave and destructive. For the secular, gon is the most terrifying object of all races.
Blade & Soul Revolution Classes Guide | Four Classes Intro
It is worth mentioning that the four classes in Blade & Soul Revolution: Blade Master, Kung-Fu Master, Soul Fighter, and Force Master. Each of the four classes has its strengths, differences in difficulty, and adaptability. They all play a key role in the dungeon and daily spawning. You will learn more in the following.
Blade Master
Optional Race: Jin, Gon
Difficulty: Medium
Blade Master is one of the classes with the most balanced attribute. His official position is a tank. However, his defense and output abilities are appreciable due to the fact that Blade Master's skills are relatively simple and efficient, and also need to take charge of novice' leveling duties. The shortcoming of Blade Master is their group attack ability and flexibility are both slightly inferior. Additionally, Blade Master is a perfect class.
It can be said that the class is a "one-size-fits-all" class who is useful in PVE and PVP gaming mode. In terms of PVP, he needs to point out the single control skills, and quickly play out combos to end the battle through strong control and acceleration effects to approach the opponent. As for the PVE, Blade Master can be a main force to absorb damage and help teammates gather together. In the dungeon, he is able to take advantage of his high resistance to improve error rate.
Kung-Fu Master
Optional Race: Jin, Yun
Difficulty: Medium
Kung-Fu Master is also a class with balanced attributes, like Blade Master. But compared with Blade Master, Kung-Fu Master is more suitable for players with rich gaming experience because of higher difficulty in operation. An excellent Kung-Fu will use the ultimate output to play a defensive effect, so the opponent will be unable to extricate himself in the overwhelming offensive.
Therefore, the effect of the class in PVP is higher than in PVE. In PVP, Kung-Fu Master will kill all opponents who close to them. Almost every skill of their own has different levels of control. They can release the control by themselves when they are controlled, along with skill taking additional bonuses for PVP. Unfortunately, Kung-Fu Master's output ability in PVE is greater than the defense ability. If he is used as a tank, it's not very suitable for challenging high difficulty.
Force Master
Optional Race: Lyn, Gon
Difficulty: High
Force Master is able to use internal force to attack distant enemies, and control multiple objects in the distance simultaneously. He is currently the only character who does well in long-distance attacks. A great advantage of Force Master is his ultimate burst output. Nobody can his set of attacks. Thus, leveling up is easy for him. In the dungeon, he can also obtain employment easily.
Certainly, the success of Force Master is inseparable from the support of his teammates. He has almost no defensive skill because of his full output point. They can only show debuffs that look scary, but no effects. Most of the time, Force Master uses burst output to protect themselves. But once meeting a class with control and output ability in PVP, like Kung-Fu Master, they are at a loss what to do.
Destroyer
Optional Race: Yun
Difficulty: Low
Destroyer is also a tank with full defensive point. He is good at blocking short-range enemies using iron-walled shield. They have high vitality and defensive abilities, as well as fully armed to resist enemy attacks with diverse buffs. It can be said that Destroyer is a class with the hardest appearance because all his skills are handed over to injury reduction and control. His strong defensive ability gives him the strongest survival guarantee in PVE.
From level 70, Destroyer's diversified damage reduction skills have a magical effect against bosses whose level higher than Destroyer's level. However, his output power is the lowest in this game. At present, powerful output can dominate in the PVE because the effect of tank will gradually reduce. Therefore, Destroyer plays a greater role in PVE, but mostly he is cultivated as a deputy occupation, and novice's level training is not recommended.
Conclusion
Have you learned more about the four races and four classes in Blade & Soul Revolution? You can select one of those classes according to your needs. Pick one class to help you overcome the enemies in any battle right now. Besides, it is recommended that you play Blade & Soul Revolution on PC with LDPlayer. You will experience a different open world of this ultimate game using LDPlayer. Try it now!