Aura Kingdom 2 is a newly launched Android game. As it is new, so you don't know how to play. For this, we have made a beginner's guide for play Aura Kingdom 2 on PC. You have to simply follow these guidelines to start off in the game.
Classes
Aura Kingdom 2 has four classes. Each class has a different view and different properties. We will discuss every class in detail.
Shinobi

Dragoon

Elementalist

Nymph
Shinobi
Shinobi is the first class in the game Aura Kingdom 2.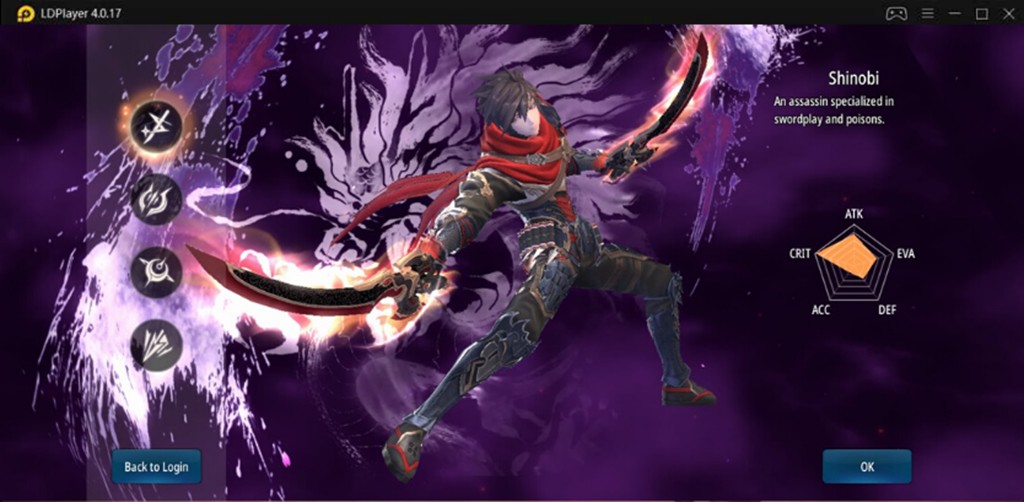 Its attack power and crit rates are high.
It is best in PvP. It performs well in boss battles. It has the ability of poisons and swordplay.
Dragoon
Dragoon is the second class that has the ability to wield a spear for maximum injury.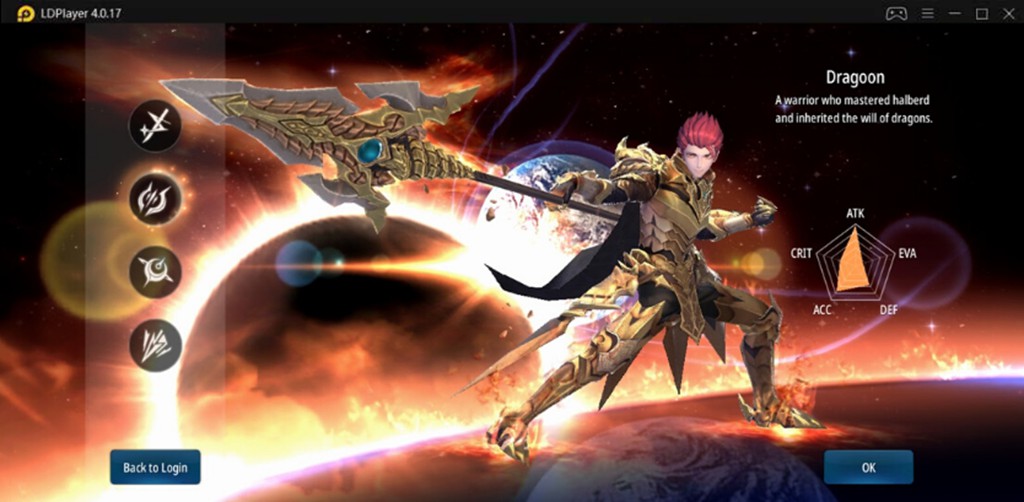 Dragoon have high HP they have the ability to counter attacks. It has ability to sneer enemies. Dragoons have high attacking power.
Elementalist
Elementalist is a third class that has magical abilities to wield elements.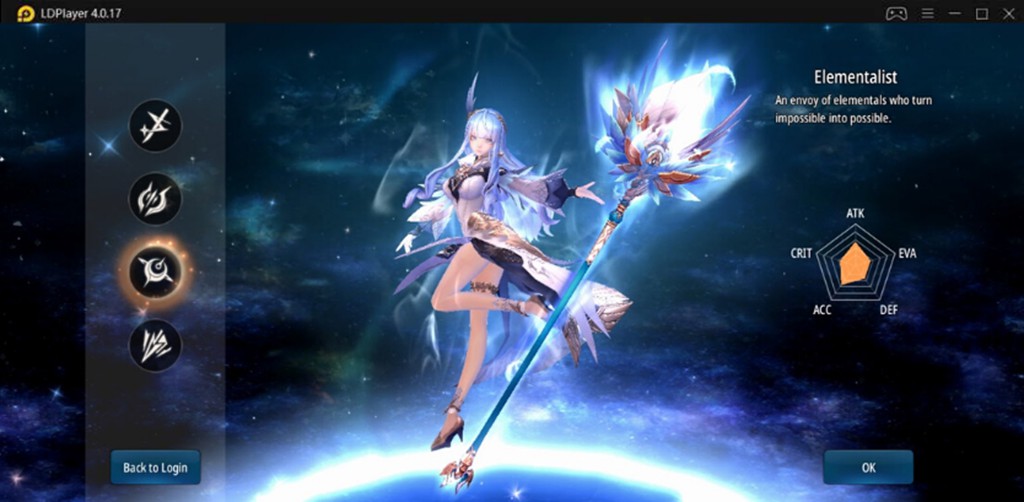 It has great powers of attack and defense. It has the ability of crowd controls and different AoE skills. It has healing skills and stuns. It performs well in guild war.
Nymph
Nymph is the fourth and last class of Aura Kingdom 2.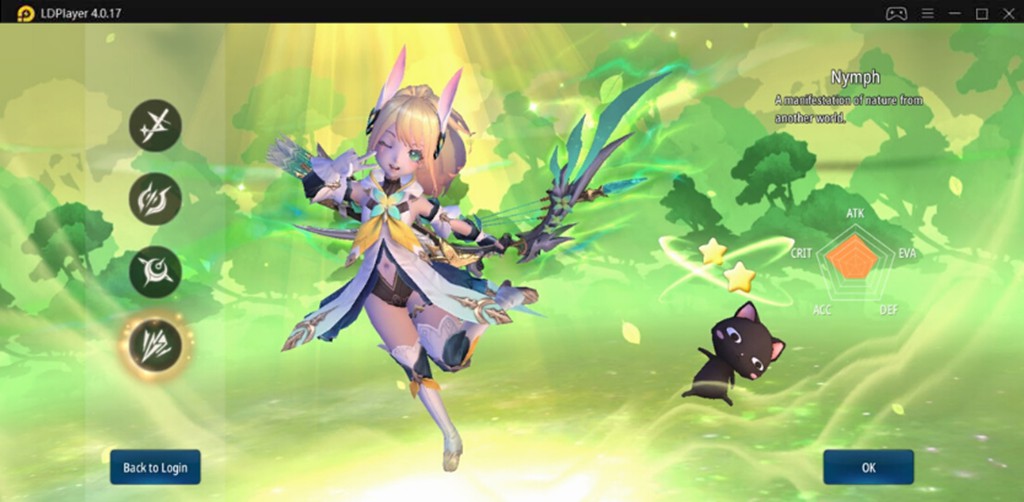 It is a gender-locked class which has long fighting ranges.
It has high attack power and crit rate. Nymph is a very quick and fast class.
Character customization
After choosing a class, the next step is character customization.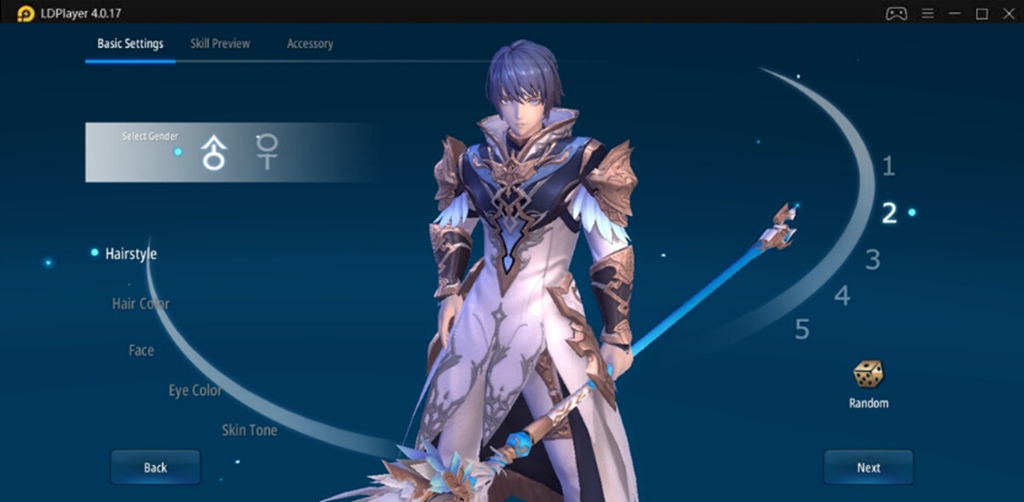 You can change the gender and aspects of every class. Nymph is a gender-locked class so its gender cannot be changed. Skin tone, eye color, face, hair color, and hairstyle can also be changed. These aspects have five different looks.
User interface
You can see different buttons in the user interface.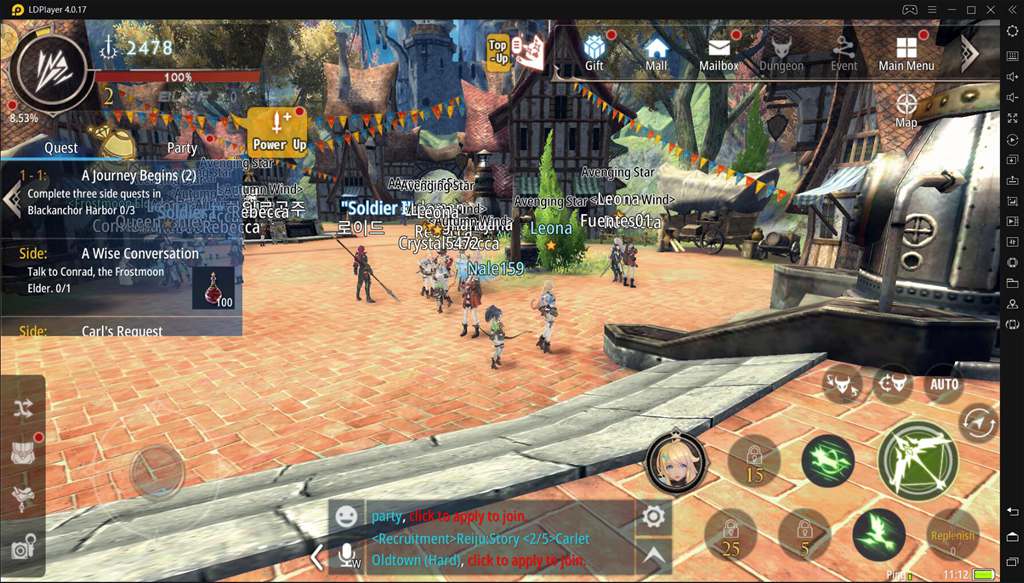 Skills are located on the lower right, and movement controls are on the lower left. The menu bar is located on the upper right, and quest list current combat power rate, and character info is in the upper left. Screen can be made free by collapsing menu bar. You can see the chat-box in the lower center.
Menu navigation
The menu button is located in the upper right section.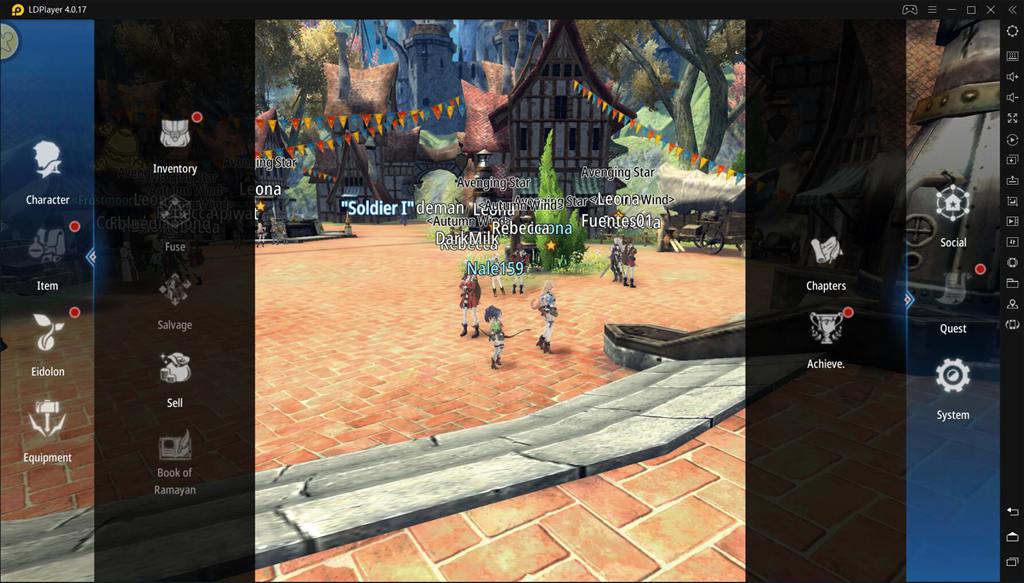 When you press the menu button, you will see a drop-down list of features. Each feature is sub-divided. But these will be locked. You can unlock as the game progress will increase. A list of these features is given below with details.
In this section, you will see all the features related to your wings, class, mount, costume, talent, title, emblem and skills.
Book of Ramayan, sell, salvage, fuse, and inventory are present in the item box.
You can find here different menu of forming Eidolons squads and Eidolons.
You can see anything concern with your gears which include rerolling, evolve, rank up, inlay and fortify.
In social, you will see your rank in-game, and you can manage your party, guild , and friends.
You will see your achievements and story chapters here.
Here you can change options of the game and set them as you like through the settings menu.
Questing is very easy.
You have to only chose the quest that you want to do from the list and auto feature will complete it. It includes poison consumption, kills execution and navigation. Eidolons will attack target enemies. You can change your target by the switch button. The maximum process is auto, in some points have to use hands to go from point a to point b. The main quests of the game are subdivided into different chapters.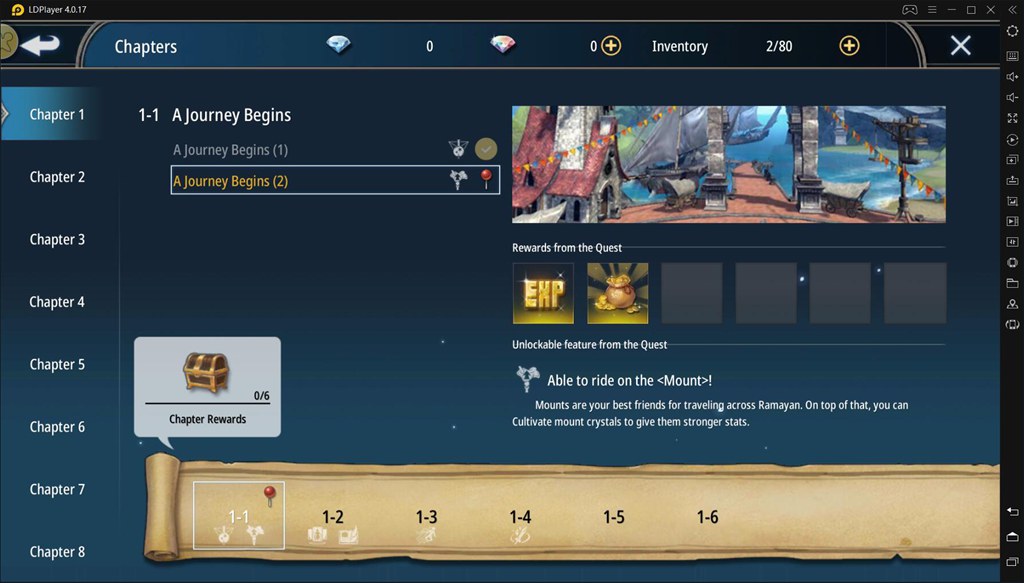 You need to finish these chapters to unlock other different features of the game.
Mounts can help you to play games faster.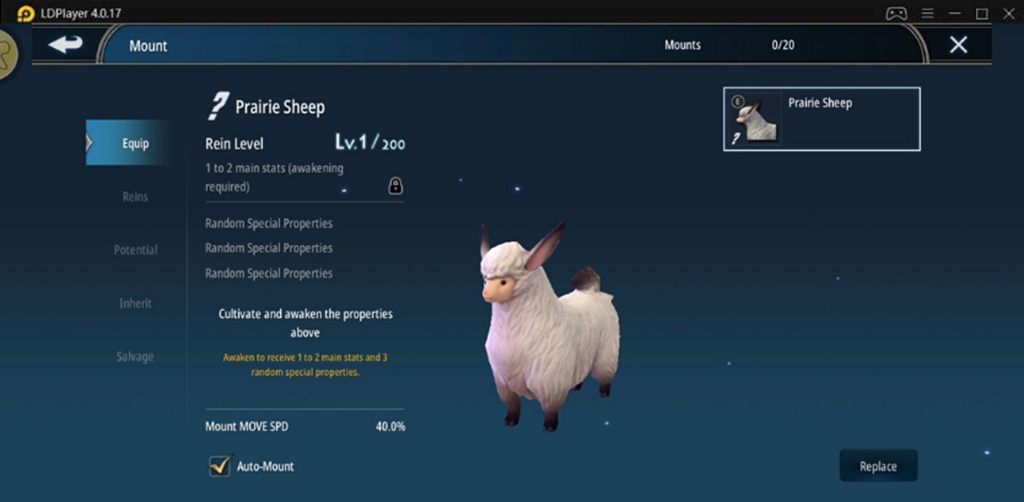 You cannot have mounts more than 20 at a time. If you do not have a mount of your choice, you can salvage it. It will come back to its unwakened stat if it is unique mount came from gacha. A mount can have inherited properties. Each mount cannot have more than 3 inherited properties. But these properties can be changed with other mounts.
The Book of Ramayan plays a vital role for you.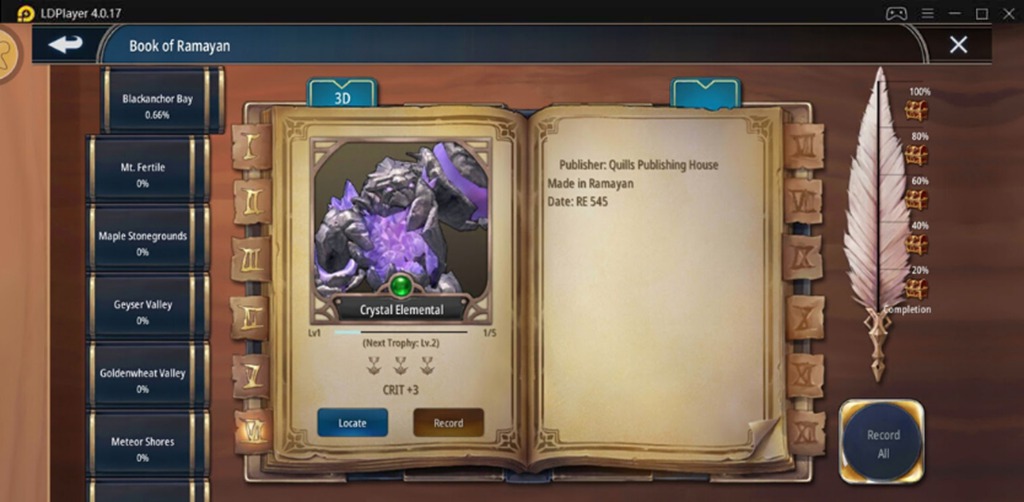 It keeps records every creature that you defeat, and you get a bonus. If you defeat many creatures of the same type, you will unlock better bonus stats. You can check in this book that how many creatures you have to defeat to unlock your next bonus stat. If you defeat many creatures, you will get more bonus jewels displaying on the right side of the Book of Ramayan. It serves as a monster codex for user.
The Gild System is the most crucial part of Aura Kingdom 2.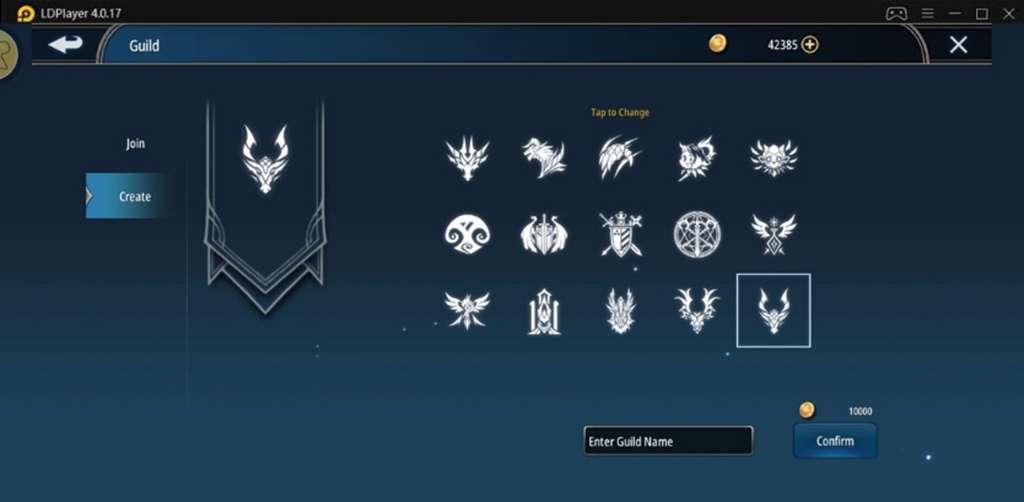 It offers a lot of features when you join it. But, if you want to join you need 10,000 gold. After joining, you can participate in different modes like territory war, quests and guild war.
Events
Aura Kingdom 2 offers various modes that are available in the Events section. You can see the Events button located at the top right corner.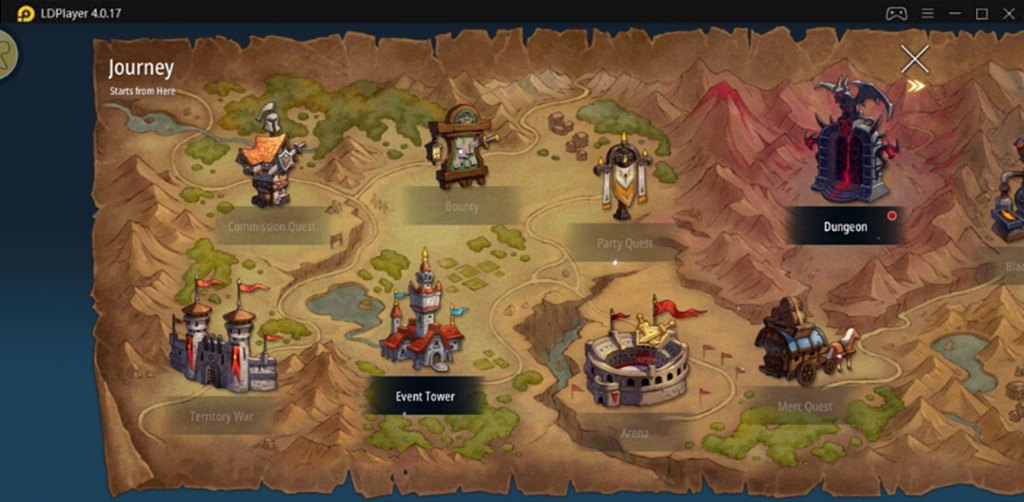 You can unblock these offers by increasing game progress. These modes include arena, bounty and many more. You have to complete main quests to unblock these avoiding the various quests displaying on the sidebar.
There are some life skills that you will learn the Aura Kingdom 2.
Fishing will be unlocked when you will reach level 20. This stage, you can get some jewels.
You can unlock this life skill when you reach level 30. You can earn bonus stat by eating cooked food. You can find a lot of dishes in Aura Kingdom 2.
Mining will be unlocked at level 35. Here you can mine many defense stones and attacks in the minerals.
Game Modes and How to Unlock Them
There are five game modes given below.
Eidolon Temple will be unlocked when you will reach level 11. You will see some illusion in the temple, but you have to defeat them to get Eidolon Souls.
PvP will be unlocked at level 15. Here you can see your strength by matching your self against other players.
Infernal Abyss will be unlocked when you will reach level 25. When you finish 25 stages of Infernal Abyss, you will get a new companion.
Templar Dungeon will also be unlocked when you will reach level 45. You can win and collect powerful cards by fighting against templars. You can use these cards in the card arena.
You can unlock Card Duel only when you will reach level 45. Here you can make your deck by collecting all battle cards.
These are essential and necessary features that you must know if you are a beginner in Aura Kingdom 2. After this guide, you can quickly start your journey towards Aura Kingdom 2. Click here for more information about Aura Kingdom 2: In-game Classes and Characters. Please visit our platform regularly to get more guidelines for more games.