V4 or in other names Victory for is a new flagship cross-platform that is craft by the use of unreal engine 4. V4 game is inviting their players to investigate on the world called Syllunas. It was a paradisal island in one time, and now it is destroyed by the forces of demons because Alliance is fighting for taking it from guardians, and they were called mighty Scoria knights in the past. This game is in the versions of both android and PC. You can use an LD player to play it on a PC.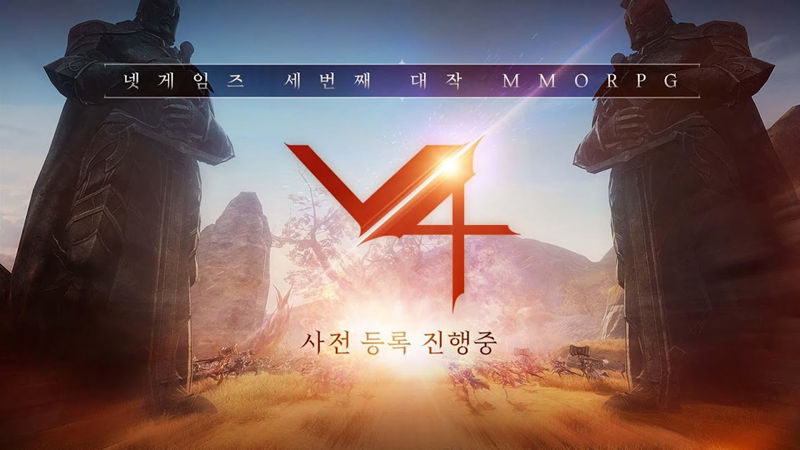 In the V4 game, the world Syllunas has featured different classes in defense-focused as Enchantress, Slayers, and Knights. They all are doing the maximum damage and destroys as much as possible when following through the adventure-packed environment. The game players are allowed to create strong alliances, realms exploring, and take control of the battlefield.
As much as the players gain the advance in the game, they can experience real-time playing in a player versus player (PvP) version to get more action-filled experiences. You can have about 50 customization options in the V4 game. V4 has a unique feature to allow players to individualize their characters. They can personalize their style by armors and weapons so that they can take their real strength.
In this game, you will choose a character from six different classes to do max damage and do vast destruction against your enemies. And also, you can connect with other players through servers and discover powerful alliances. You can set you a preferable price for your items in a player-driven market place. Your efforts are always getting rewards.
What are the Classes in V4?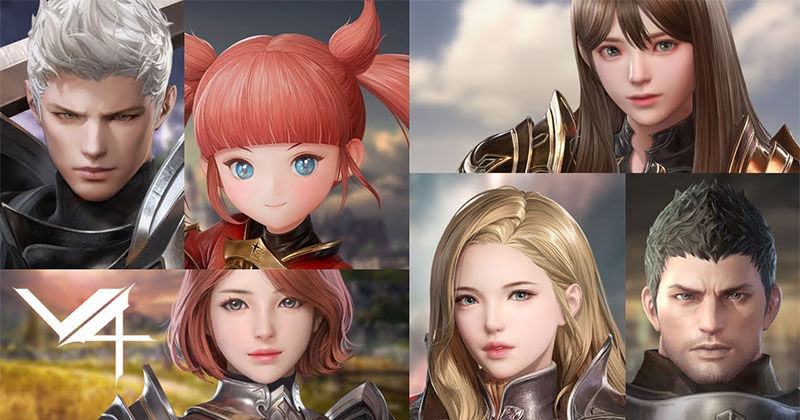 As we said, there are classes in the V4 game. When you play this game, you will be able to identify six different classes separately. They are as follows.
Enchantress is using staff to make magic in explosive bursts. They are increasing their intensity in every attack they made. When enemies are approaching enchantress, they do not hesitate to attack them, and enchantress is popular to give the enemies massive destructions.
Warlord has a big hammer with him, and he uses it to make the most potent blows on enemies. His enormous hammer is the most significant power for him. If an enemy is making their path wrong, he uses it to destroy them.
Slayer has a long sword and two-handed with one sword shorter than the other, and he switches them in need. He uses them to identify the weaknesses in enemies, and what he recognizes is 100% accurate.
Knights have a pair of a sword with a shield. They have strong skills to grow stronger when a fight is going down. They gain the force in a devastating battle on a battlefield.
They have the ability to quality attack by using two weapons. (Commonly called as Dual-wielding) they have rifles and pistols with them. Gunslinger attacks are doing enormous damage against enemies to give full success to the player.
Boomblades are taking a unique way of ax-mounted canon to make a strengthful attack on their enemies without leaving them to think. But remember they think if only they survive. So nothing can make sure about whether attacked enemies of bloombade are surviving or not.
There are two to eight characters in this V4. You can name your character as per your need.
What are the tips on V4?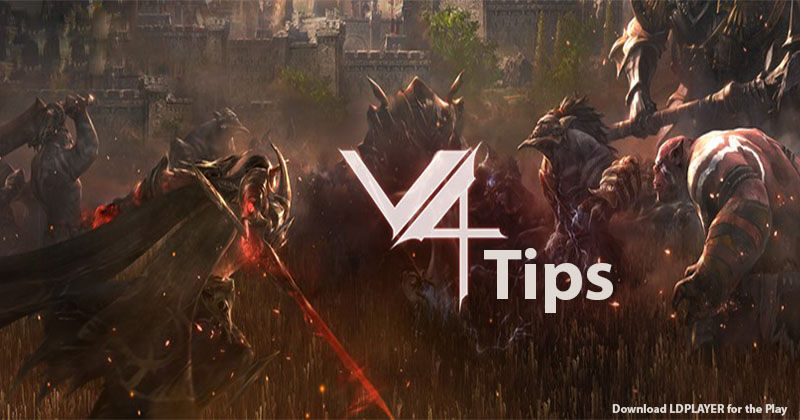 There are a lot of tips to play this game as an expert in an excellent way. So let's dig one by one.
Tip 01 is to Consider on Skills
Always remember that your skills are granting you the experience of special effects. These special effects are dividing into two main categories.
Active Skills - active skills are to use after you equip. use it for activating the special effects

Passive Skills – when they are unlocked results are implemented
You can view the skills and the details of expertise in the skills menu. In this also you will able to level up yourself and equip the skills of yours. From the skills menu, you will be able to unlock the additional effects. Those other effects are consistent with unlocked effects from skill equipment.
The skill list will show you the name, open status, level, type, and the status of your equip skill. You will see the skills name in skill info. You will also see the level, additional effect settings, next-level ability, and skill switch. Use your primers of skills and the gold to enhance the skills. When the enhancement is available in the game, the button for improvement will appear.
Equip settings will show you the skills you equipped. It can remove, switch, and fit your skills. Once you reach the right level, you will be able to unlock the lock icons. Until then, they will be shown as a lock icon as they are unavailable.
When you auto-battle, you can set the skills into auto-activation. These auto-activated skills are automatically turn off when they are not using an auto-battle. If the auto-activation is deactivated, you will see an off on the selected power. Active skills are chainable, unique, and equip able.
Tip 02 is to Equip able your Skills.
You should use your skills after equipping to activate the special effects. They vary among different classes as follows.
Warlord – Require a Vigor when they use specific skills.

Knight – they need Spirit to use particular skills

Enchantress – require the focus to use some skills

Slayer – when using particular skills they require Stamina

Gunslinger – they need Resolve and MP to use specific skills

Boomblade – when they use some skills they can be activated
Tip 03 is to Chain Skills
Skills are used on the able equipping skills among six classes.
Warlord – when he uses the Outburst some skills are switching

Enchantress – to perform some skills enchantress use MP and Focus

Knight – when the knight is using some unique skills some skills are switching

Slayer – when they use some skills they use MP and Stamina

Boomblade – when they use specific skills they can be activated
Tip 04 is to Focus on Unique Skills
Remember that each character bears some different roles for their own. Talents are unique based on their character. When talking about classes wise, it can describe as follows.
Enchantress unleash flames right after casting chain magic into five times. Based on the use, enchantress can activate chain skills. When the Vigor of warlords is full unique capabilities are enabling. They can also activate the buffs, and the chain skills depend on their use.
Slayer's exceptional talents are activating depend on unlocking abilities. Knights are activating their unique skills when their Spirit is full. Based on the usage, they can activate the buffs too. By using unlocking skills, gunslinger's unique capabilities are enabling. Boomblades exceptional skills are activating when it is flux is full. They require buffs based on usage.
Tip 05 is to Consider the Two types of Passive Skills.
Remember that there are two types of skills and do consider them always. Powers are dividing into two.
Stat skills – they increase their specific stats when they are unlocked

Conditional skills – when the specialized conditions are meet together conditional qualifications are activating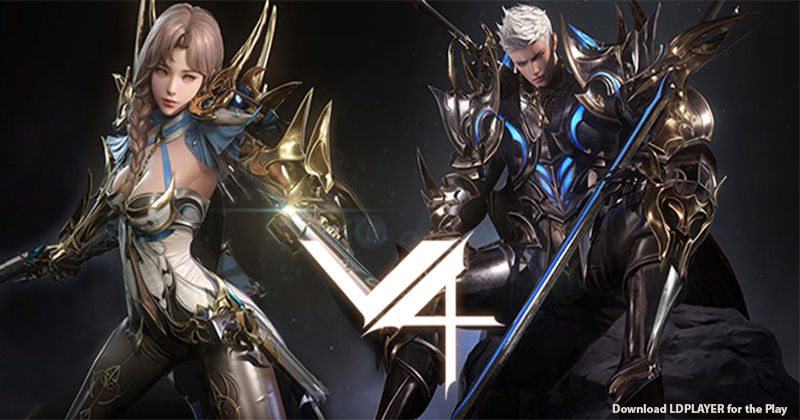 In the V4 game, you can make use of your weapons to cause massive damage, and you will be able to explore some beautiful world from the platform MMORPG V4. Every minute you engage in this game will keep you in a world of breathtaking. You can customize your character as per your choice and explore the wonderful world Syllunas by V4. Discover and make the Syllunas into a beautiful place forever again.