Gaia Odyssey can be named as a 3D RPG action game. It has included a mission for you to complete to save a full kingdom. Gaia Odyssey is sufficiently rich with so many fantastic effects and delightful scenes with its gameplay. You will find there a lot of different kinds of dungeons, and you will be surely able to experience some OVP classical experience. Players of this Gaia Odyssey will never regret choosing this game to play on due to its magnificent gaming experience. All you have to do is step forward, be brave and save your world.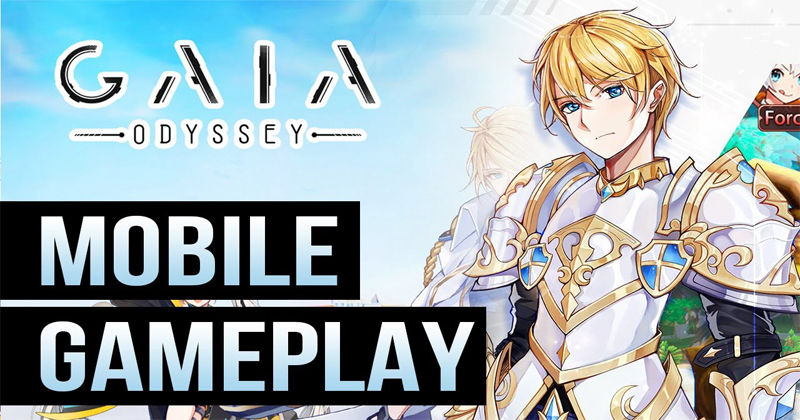 You can see a quest series to compete in Gaia Odyssey. And also there you will have to complete some challenges as a warrior in your kingdom. As a player, you have to fight against demonic beasts and having contracts among unique spirits. Also, you will have to collect some powerful weapons, increase your strength and match different kinds of skills into together for your strength increase process.
This increase in power has to be done continuously, and once you become stronger, you can fight with dark forces effectively. S you can become the most influential person in the continent. You can choose your weapon and make a great battle to save the country of torn. After all, you will write your kind of adventure story.
When you began to play the game Gaia Odyssey, you can experience some powerful effects with the intense sound effects. Every scenario in this game is designed into so gorgeously. So that you will be bound to the game without any effort, you can see their sound coloured visual effects throughout the game continuously. Game is playing in maximum quality in effortlessly.
You can have PVP battles in this game at any time you want. You can become higher in Ranked Matches, or you can become a king in the relevant temple. And also here you will have the chance to have a guild battle among your guild members. You can invite your friends and fight together. There will be no problems in the graphics and the sound of this Gaia Odyssey. In real words, they are perfect. Sound effects of this game may stick to this forever.
There is no word to explain the uniqueness of the costumes. You will see a variety of unique dresses throughout the game, and they will glow up your look in weapons into the stable.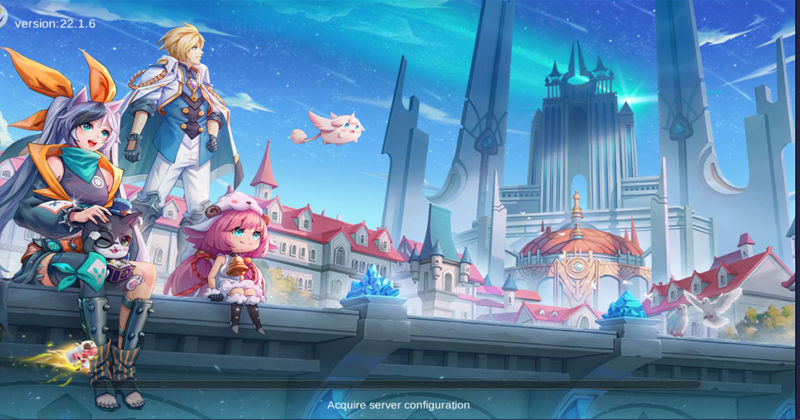 What are the Classes in Gaia Odyssey?
There are mainly three classes in Gaia Odyssey. They can be named as follows.
Berserker

Lancer

Cannoneer
Each of these classes has its way of characteristics and powers. Let's identify them in one by one.
Berserker
The class berserker is for defence purpose and CC. They have excellent skills in handling swords and use these swords to handle enemies. They have a great ability to sword wield in a wide area powerfully. As a class, we can say that this class is doing significant damage. But this damage is somewhat less than the Cannoneer class.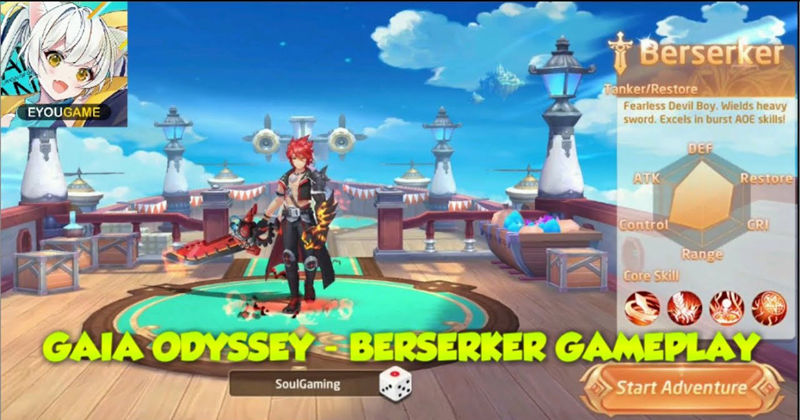 The Berserker is a red-haired fire person who is known as a Demonic Teenager. The left hand of him is lava enveloped, and this hand is useful to swing his arm like a flaming fist. On the right side of this Berserker, he has a strong Claymore. As we said, the Berserker class is highly focused on defensive techniques and controlling.
They are the ones who can do massive damage in a big area for enemies. We can say that the blood runs in the Berserker is purely devilish blood. He inherits the inner courage and the fearless features from his ancestors. But it is said that behind this malicious behaviour, he has a burning soul hide in his body. Berserker's battling styles are Heavily armoured way and speed healing.
Lancer
The class Lance is an all-rounder class. They use a battling style of the rounded well and balanced method for attacking and defending purposes. We can say that this class is stable. They are balanced in all kind of attributes like defence, attack, critical, range, and generation, etc. so with the help of that balanced behaviour, the class Lancer performs well as a tank and as a DPS character. But you have to know that you will suffer lacking with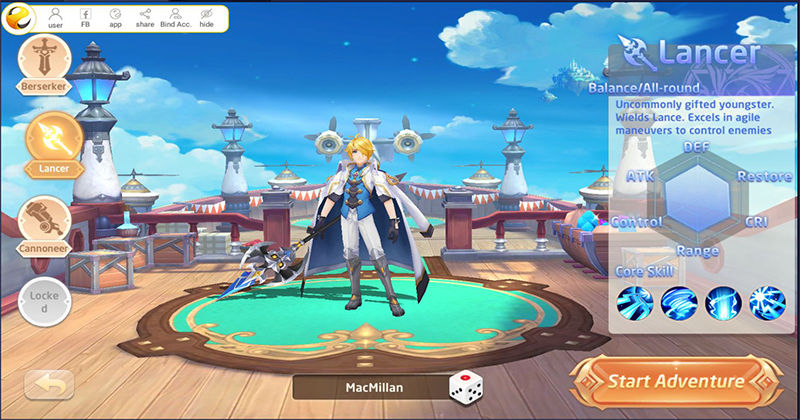 Berserkers' excels in this class. Berserkers' are more potent in defence and control stats when compared to Lancer.
The Lancer is a noble son in the whole royal city. He is a fully armoured person, and he is agile. And also he is combined with perfect precisions for lance wielding class too. He is capable of doing tank damages at the same time when he does the returned damages to enemies. But as we said, he is very balanced.
Because class Lancers are well balanced in their fields, the Lancer can be known as a representation for justice. He has some brilliant leadership qualities with himself, and he uses his royal benefits to fight against monster invasions. So he can protect his kingdom and his whole continent too. Lancer is a genius young fellow with fresh attitudes. He is a silver line in a dark environment, and he brings hope to his people.
Cannoneer
The class Cannoneer is the class which can lead the enormous damage to the enemies. It is excel in the ranged bombardment. Cannoneer uses a battling style of Ranged attacking and explosive damaging. This class is a ranged DPS class, so their skills are doing massive damage to the enemies. By this feature, you will be able to clear the paths in enemies very quickly. So it is an advantage. You can play actively in solo battles and team battles when using the class Cannoneer.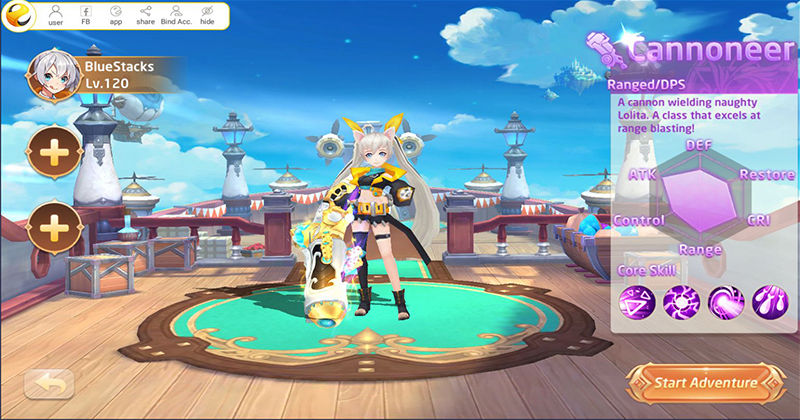 Cannoneer is the one and only female character in the Gaia Odyssey. She is a princess, and she is small in size. But the impact and the damage she can do is enormous. So never underestimate her powers. She can be known as the one and an only tiny girl who can destructively do a massive punch. The Cannoneer belongs to a cannon wielding class.
You will think that she is a cute little girl by looking at her appearance. Her appearance can mislead others. But for the enemies, she will be the last thing they will see in their life. She is deserved to save the continent and to protect the continent. Her journey is initially has set for that purpose. Cannoneer has some pure energy with herself, and we can name her as an energetic young lady that enriched with so much positive energy.
What will be the Best Class for Gaia Odyssey?
As for sure we can say that the best class for this Gaia Odyssey game is Cannoneer. The DPS class cannoneer can help you to reach out the best in every way. Secondly, it would be Berserker. If you are interested in Ranged characters of DPS, it is better to choose the Cannoneer. Always the choice to select the classes remains with only yourself.
When considering about Lancer, it is fully balanced class. They can do decent damages and defending strengths with their abilities. But if you want to choose melee DPS, it would be better to select the class Lancer. So always the best class depends on the choice of yours. As per our recommendations, we suggest you choose the Cannoneer. But things are up to you t decide what you want.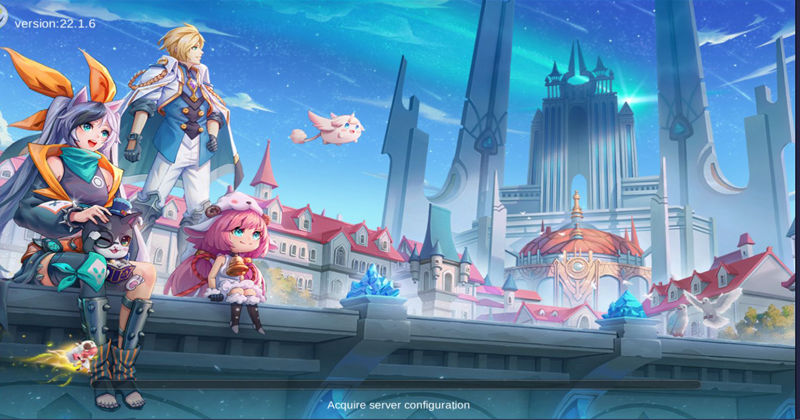 Gaia Odyssey is a game that makes bonds with players, and once you play it, you will never look back away. It can keep you all along with its gameplay due to its high qualities. Excellent game plot and amazing characters and their strengths will always give you chills for experience the world Gaia Odyssey. So let's give it a try.