Gaia Odyssey is a magical action online multiplayer role-playing game available both on iOS and Android. A 3D game with a proud score of 4.3 on google play developed by EYOUGAME(USS). They also developed Yokai Tamer, Elora's Raid, Astral Fable, and Luna's Fate.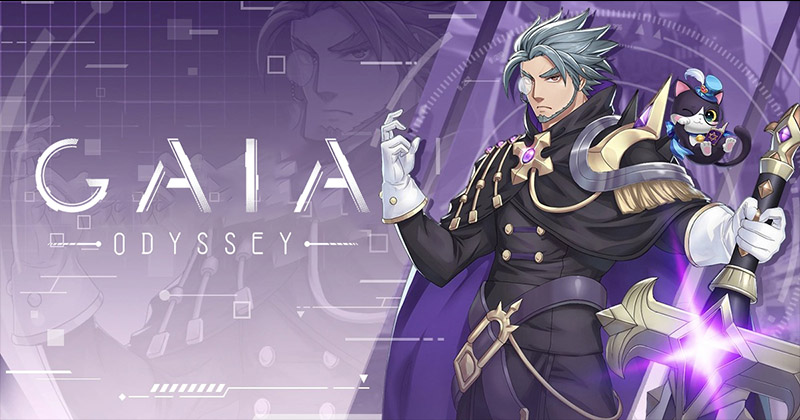 Gaia Odyssey can't go without magnificent scenes and cool effects, which give players a highly immersive gaming experience like never before. Various Cute dresses, hairstyles, dignified gowns, and domineering weapons look perfect and create unique characters.
You will finish a list of challenges and quests as the warrior in the kingdom. During this brave journey, you will battle different demonic beasts' races and make agreements with your very own spirits. Match various skills to continuously improve your strength to fight with the mighty dark forces and become the most powerful on the continent.
There are different systems in Gaia Odyssey you need to understand. The most crucial ones are as follows:
Trove System in Gaia Odyssey:
The Trove System in the Gaia Odyssey game is an integrated system classified into Gaia Trial, Expedition, Gold Mine, EXP Library, Dragon King Treasure, etc.
Gaia Trial is related to the tower-climbing games. Coins are received when a stage finishes, and they can be used to purchase Spirit shards and various Spirit items from Gaia Shop. Gaia Trial resets once every seven days.
The Expedition is known as an offline botting system. When a player is offline or has no operation, the system will automatically begin the Expedition. Expedition Fuel Cards are needed to renew the botting time, so regularly remember to use some Fuel Cards before going offline.
Gold Mine is useful for mining of Gold by hiring miners. Gold is necessary as they link to the Enhancement level of gear. The output of Gold depends upon the level of the Gold Mine and miners. Gold Mine is renewable by using Bound Diamonds. The higher the level of the miner, the more Gold it produces. You can choose Miners of various levels at the same time.
Powerful Spirit partners in Gaia Odyssey: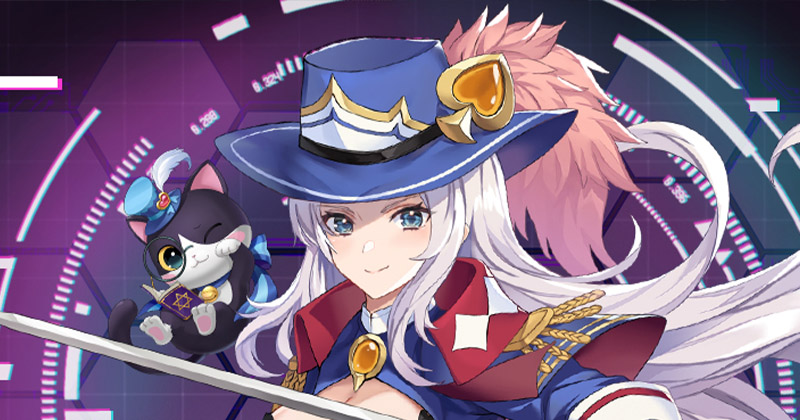 Everyone knows the twelve famous Zodiacs. Can you believe how they would look if they had converted into an adorable partner while overlooking you? In "Gaia Odyssey," Spirits are powerful battle pets. They follow your character and fight beside you, each granted with their strengths. You can summon a Spirit ally from the Star Gate. If you are fortunate, you can also summon an SR Spirit.
The first companion you will get is Sheepy. For Sheepy to become more powerful, the Spirit needs to grow, and it will nourish through various gameplay, such as Butterfly Catching events, Spirit Dungeon. You can obtain Star Sand, the cultivation material for Spirits. Gathering the shards of corresponding Spirits will also enable Spirits to boost their CP and star up.
The Gear System Guide:
The Crafting System is for Gem Embedding, Gear Enhancement, and Set Crafting. Begin Set effects by increasing their level and stand out among the crowd.
Gear Enhancement increases attack and health. Use Gold for Gear Enhancement. After Enhancing to a specific grade, it will activate Full-body Enhancement Buff. The gear grade shows the gear's highest level.
There are up to five embeddable Gem slots, one among which is Gear Grade that can increase to Grade five, while the other is a VIP Exclusive slot. Entire Body Accumulated Gems also provide stat buffs. These gems directly enhance on Gem Interface.
Set Crafting consists of Legend and Epic Sets. Activate Epic Set first to activate the Legend Set. The Set gems are the loots from Boss Club bosses.
Wings in Gaia Odyssey: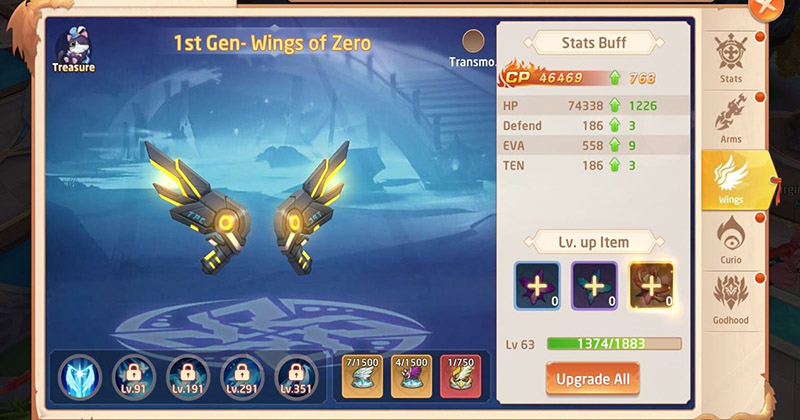 In Gaia Odyssey, all Wings express power. The higher the level they are, the better the way they seem. The increasing level will also increase their stats. Equip Wings to get a lot of stats and a beautiful outlook. Use Wing Souls to enhance their stats even further.
Fusion creates Wings. The fusions' success rate varies; the fusion of Gen 1 Wings always succeeds, but from Gen 2 Wings, the success rate decreases and requires previous Wings and its corresponding feathers. Add more gear to increase the fusion success rate. Fusions from Gen 2 Wings onwards will also need similar feathers and the previous Wings of its generation. You can find Feathers after killing a boss.
Mounts in Gaia Odyssey:
In Gaia Odyssey, Great mounts are vital while you travel throughout the map. Mounts can speed up the player's movement, and they reformed into different forms as they level up. Like, all new players that have logged in for seven days have a Unicorn mount and a cute rabbit mount.
Most importantly, starring up and developing the mount is another way to increase your CP. You will need to obtain Mount Fruit to star yup and Quartz for improvement. All the Advance Materials can be collectible from the store's weekly limited purchase and events, and there is also a specific chance of getting them from the Dragon King's Treasure.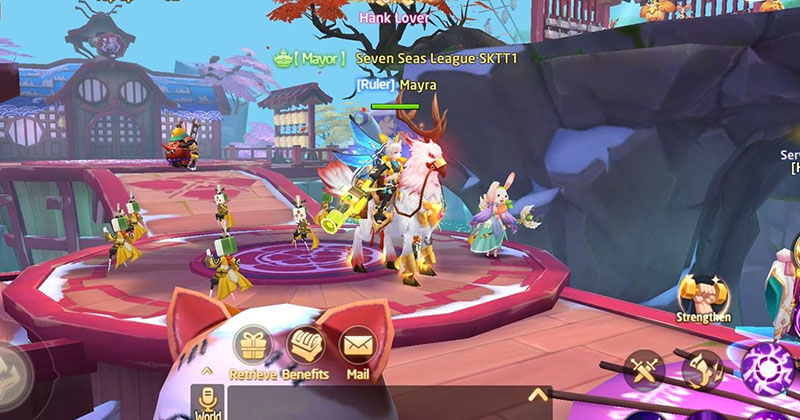 You can also change mounts into different forms after the evolution.
Conclusion:
This ultimate guide will help you know what a trove system is and how you can make more out of this system. The crafting system explains about Gem Embedding, Gear Enhancement, and Set Crafting. It also demonstrates the worth and power of wings, Spirits, and finally, the mounts.
At first, Gaia Odyssey may seem slightly unusual, mainly due to all its various upgrade options and features that unlock as you proceed from the main story. You can quickly find your way after playing it for a few hours. This guide will surely help in this regard.
There are also limited-edition motorcycle mounts that will make you resemble Tom Cruise. Don't wait. Just come to the Gaia Odyssey game and get your unique mount now!