Tomorrow is going to be an exciting day for you all. Because of the most awaited game of this year, The Legend of Neverland will release tomorrow. The game will consist of many adventures, and it will allow you to obtain enormous rewards during the game. So, from tomorrow onwards, you all can enjoy the different but exciting features of this game.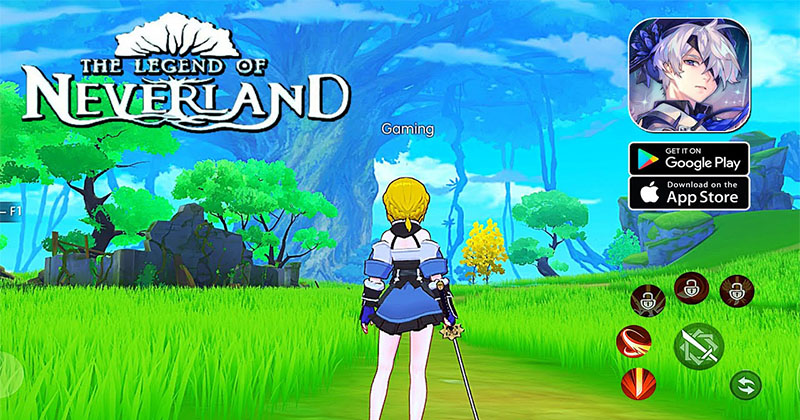 The Legend of Neverland will consist of so many cute anime characters and backgrounds. So, today we are going to go around the tips and tricks of the Flower Fairy. This will be a beginner-level guide. So, you all can understand the basics of the game clearly. Now, let us move to today's review. Join us until the end of the review, and we hope it will do justice to tomorrow's game.
Play Legend of Neverland on PC and enjoy the guide from here.
Overview
This exciting RPG game by a Hong Kong game developing company named GameArk Global will release on the 1st of July 2021 (Thursday). The game was opened for pre-registration from the 21st of May 2021, and it closed on the 15th of May 2021. As we all know, the developers had just finished the CBT last October. Therefore, the interface is similar to a semi-smooth 3D and open-world RPG game with a gacha effect.
A Genshin impact clone
If you have carefully followed the recent advertisement, you may have noticed the news about appearing of the Genshin impact clone in The Legend of Neverland. Although some media and the public criticized the Genshin effect, this new mobile game named The Legend of Neverland will have a more colorful world with fantastic art and battle system designs.
According to the game details, the players can freely move between the characters at any time. They also can combine and mix the attack types and abilities of the characters. In addition, there is a touch of fairy companion, which Paimon has inspired.
Features of the game
The game will consist of many exciting and funning fights where the players can freely explore the world. It will offer you a refreshing MMORPG gaming experience, and in this new world, you will confront dangerous realm corridors and ancient ruins. You have to go further with your team and find the secrets of Cabala. Revealing these secrets will be the most ever-changing situation in the game.
When you play the game, you have to use your imaginative capabilities to make your beautiful creations.
Characters
During the game, you will meet several captivating characters. They all possess several skills and abilities which help to conduct the game successfully. They can move between the multiple classes freely, and it will create more fun fighting scenes. The main four characters are Ranger, Swordman, Scholar, and Craftsman. All of them have five unique features.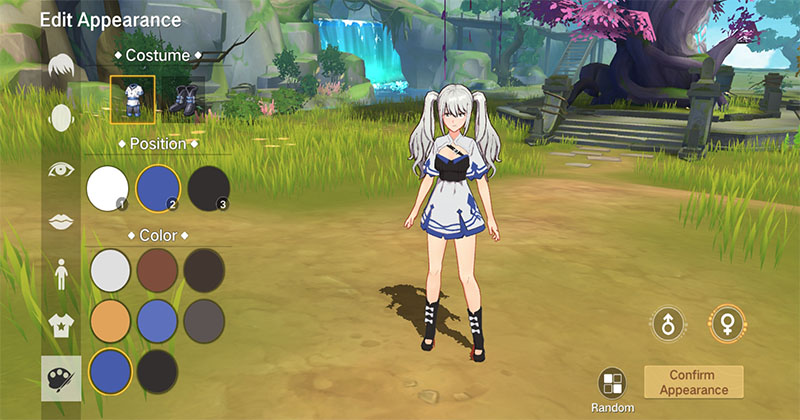 Flower fairies
Like the main characters in the Legend of Neverland game, there are fourteen flower fairies with notable names and characters possess. When you are choosing characters, this guide will be helpful to you. The complete list is given below.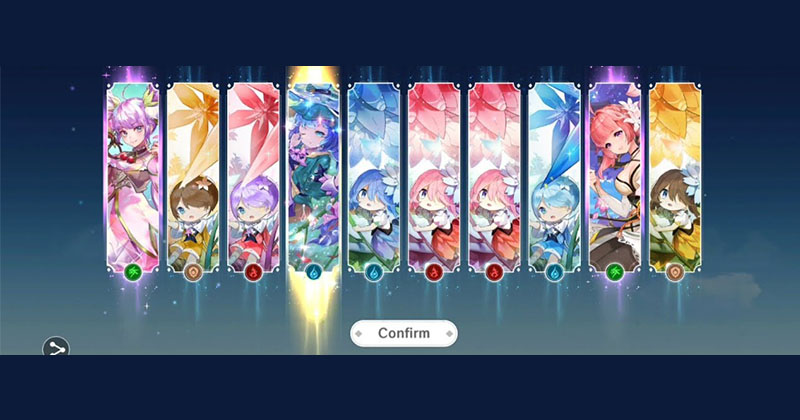 Twin Lotus

– these Syngenesis characters have similar outer appearances, but their personality traits are pretty distinctive. For example, they always love to carry musical instruments with them.
Camellia

– this modest and elegant lady has noble manners, and she always tends to worry about the inaccurate thoughts of other people about her.
Lilium

– this blessing character has a fearless heart, and she always offers a warm simile to others. She strongly believes and has desires about her family.
Anthurium

– this handsome, deterrent, and burning heart man loves wine even more than his life.
Oleander

– she is a dangerous but romantic and kind girl. But, at the same time, she is a much tough-minded and independent woman who rejects gestures from strangers.
Candock

– she is a clear water Lily who loves to stay in the water. She doesn't like to meet strangers as she barely knows humans.
Balloon flower

– she is a desperate and hopeless love character. However, she is an excellent and action-oriented friend who tries to serve with justice and loyalty.
Iris

– she is a rainbow envoy who is so gentle and considerate. Iris loves cooking and designing clothes.
Gladious

– this victorious little girl gets a childish temper frequently. She has an obvious idea about justice. At the same time, she loves delicious food.
Primrose

– this uninhabited tender heart is so thoughtful, and she is so uncertain about the opportunities, and now she has given up all of them.
Nymphea

– she is the return of happiness and innocence. However, Nymphea is sensitive, and she always uses ruthless words to hide her loneliness from others.
Ajisai

– she is an unpredictable character who introduces others with a look of innocence and the curiosity of sharing happiness.
Cornflower

– this apathetic alchemist character has no faith in love and prefers to dwell alone without others' companionship.
Marigold

– this character always seems sad, and she thinks that she has no good luck.
Want to know the Classes Skills? Check here.
Method of entering the game
After the official launching of the game, you have to install The Legend of Neverland into your device. After that, you have to choose the weapon that you are using. During the game, you can choose three different types of weapons. You can refer to the additional effects and attribute details from the skill tree while you are selecting. Then you have to choose the build that you are going to use. There are three types as critical, pure attack, pierce, and tanky build.
After the selection, you have to adjust your level up to 100 to unlock most of the system functions to enhance your combat power. Then you will see a resonance guide where you can get bonus CP, equipment upgrade ranks, and epic to legend ranks. Choose from that according to your favor with the material effects also. Then, look at your primary weapon skill tree and grab all the passive skills on the sub-weapon skills.
After that, you can move to the selection of fairies who can boost the damage or defense. They all have their skills and features. So, you can use it according to your preference, but you have to use the same element to maximize the potentials by following the details mentioned above. Then you have to create your crystals. After that, you can start the game.
Try to use Multi-Instance Sync Feature to earn your best characters with Legend of Neverland. Perform a number of rerolls at the same time and save your precious time for the gameplay.
Conclusion
The Legend of Neverland will release on the 30th of June 2021. After that, you all can enjoy the game. So, today we have reviewed the background of the game and the method of entering the competition. Here, you will find fairies who can boost your damage or defense apart from the other characters. In addition, the game will offer you more events and rewards in the meantime. So, you all can play and enjoy the game after the official launch.