Download PokerBROS on PC
with LDPlayer
Game Info
PokerBROS on PC
Poker Bros is an online application where you can play with money sitting at home. You can play this game using Android mobile or on PC by joining private clubs. With all your enthusiasm for playing Poker Bros, your hands shouldn't be constrained on a minor screen of your Android mobile. Play like a professional and deal with your game with mouse and keyboard. LDPlayer offers all of you the things that you are anticipating. Download and play Poker Bros. Play as long as you need, no more constraints of battery, versatile information, and upsetting calls.
Best Android Emulator for PokerBROS
LD Player has been used for playing various Android games on most computers, and it turns out to be the fastest and best emulator for running Poker Bros on windows. A default key mapping has also set for quick gameplay. LD Player offered high frame rate mode and disabled the mouse acceleration for accuracy, which will provide fast loading speed and high performance when playing Poker Bros on PC. So, you can play Poker Bros on PC using LD Player just like an android.

Recommended PC Requirements for PokerBROs
CPU: Intel i5 7500
RAM: 8GB
Disk Space: 100GB
Graphics Driver: NVIDIA GeForce GTX 750 Ti

7 Benefits of PokerBROS on PC
Incredible animation and great graphics
Bigger screen and longer duration
Better control with keyboard and mouse
Stable Internet connection
Release skills faster and easier in battle
Higher gameplay performance than mobile devices
Play game smoothly without any lagging
FAQ about PokerBROS on PC
Can I open multi games at a time?
Yes, you can install more than one game on LD Player. LD player allows you to create multi- instances at a time.

Should I pay any fee to play PokerBROS on PC?
No, it is free to play Poker Bros on PC by using an LD Player android emulator. Thousands of users are enjoying LD Player free of cost.

What will I have to do if I have to face some problems with LD Player?
If you face any problem in using LD Player, you can contact us on LD Player Official Facebook. Our team members will solve your problem soon.
PokerBROS Top Features
Is PokerBROS Safe?
One of the significant worries with poker stages is security. Poker is an unsafe game commonly, yet no one wants to peril their cash to dishonest applications or practices. Poker Bros guarantees protection by making sure about an outsider testament and underwriting from Gaming Labs.

Cheating and Collusion
Besides, Poker Bros puts a harsh spotlight on guaranteeing that there is no cheating or intrigue. Their primary method to battle this is through GPS and IP limitations. They additionally have an element that gives proprietors the alternative to obstruct the players of the same specialists from playing together on a similar table.

How Do I Start Playing?
Poker Bros utilizes an exclusive hangout framework. To play on Poker Bros, you should have full trust in operator or club proprietor. Your operator will give you a club distinguishing proof number, to which you should send a straightforward application that the specialist should support. When you are in your club of decision, you will have the option to send a store to your operator and get play contributes return.

Security: Stay Anonymous!
One of the advantages of the Poker Bros Application is that they permit their players to remain unknown. To enroll for the application, you essentially need a username and secret key.

PokerBROS Deposit
To play on Poker Bros, you don't need to make any deposit legitimately through the application. Your operator will give you deposit guidelines, and permit you to utilize your deposit of decision. Contingent upon your specialist, pretty much every option for deposit is accessible, so simply pick whatever is advantageous for you.

Terrible Beat Jackpot
One of the engaging highlights in Poker Bros is the Bad Beat Jackpot. In many clubs, if you are playing on any table, you are equipped for a significant stake. To win, any player on your table must lose with a hand more prominent than Aces Full of Sevens in NLH, Quad Jacks in PLO, or Seven High Straight Flush in PLO5.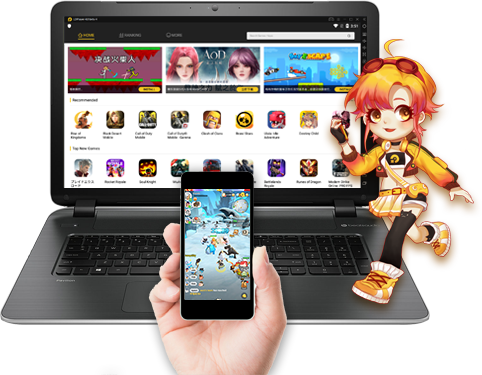 Download LDPlayer