Here comes a new RPG game:Yggdrasil 2: Awakening that is unique with different combinations, and the world right here is heavily corrupted because the monsters have rampaged it. But now that you have been a savior to this world, you can do everything to save it from that horrible apocalypse, and are you guys ready to go on an adventure? Then you better be ready for all you are set to face with a perfect beginner guide and some tips.
Table of Contents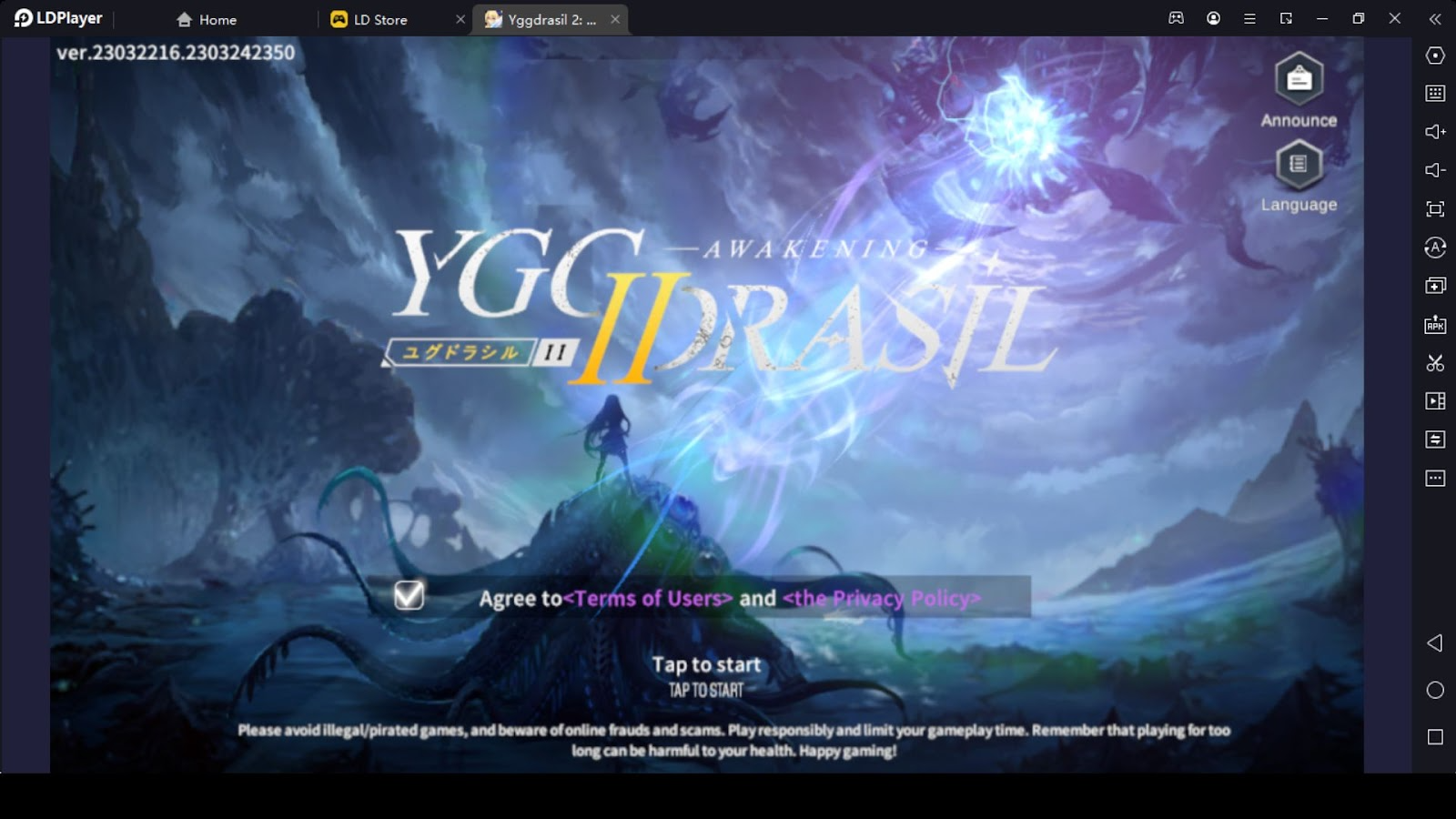 Download Yggdrasil 2: Awakening on PC
This Yggdrasil 2: Awakening game will be featured in many battles as well as a legendary adventure, and there are more than thousands of goddesses who are there to carry on this journey. These goddesses are coming along with some skills as well, and the gameplay here is going to make you go through both roguelike and idle in it with so many things to experience as a player.
Whether you are taking part in the PVP or this 3D adventure, you need a beginner's guide so that you can handle things easily without any hassle. So, it is time for you to take your path to victory in Yggdrasil 2: Awakening from these tips as well as the recommendations. Start playing Yggdrasil 2: Awakening on PC with LDPlayer 9 for the best gameplay taken, and let's start the guide.
Focus on the Best Heroes
First and foremost, everything matters with your heroes. More power will always feature with more powerful heroes, and the same theory will be applicable for the Yggdrasil 2: Awakening too.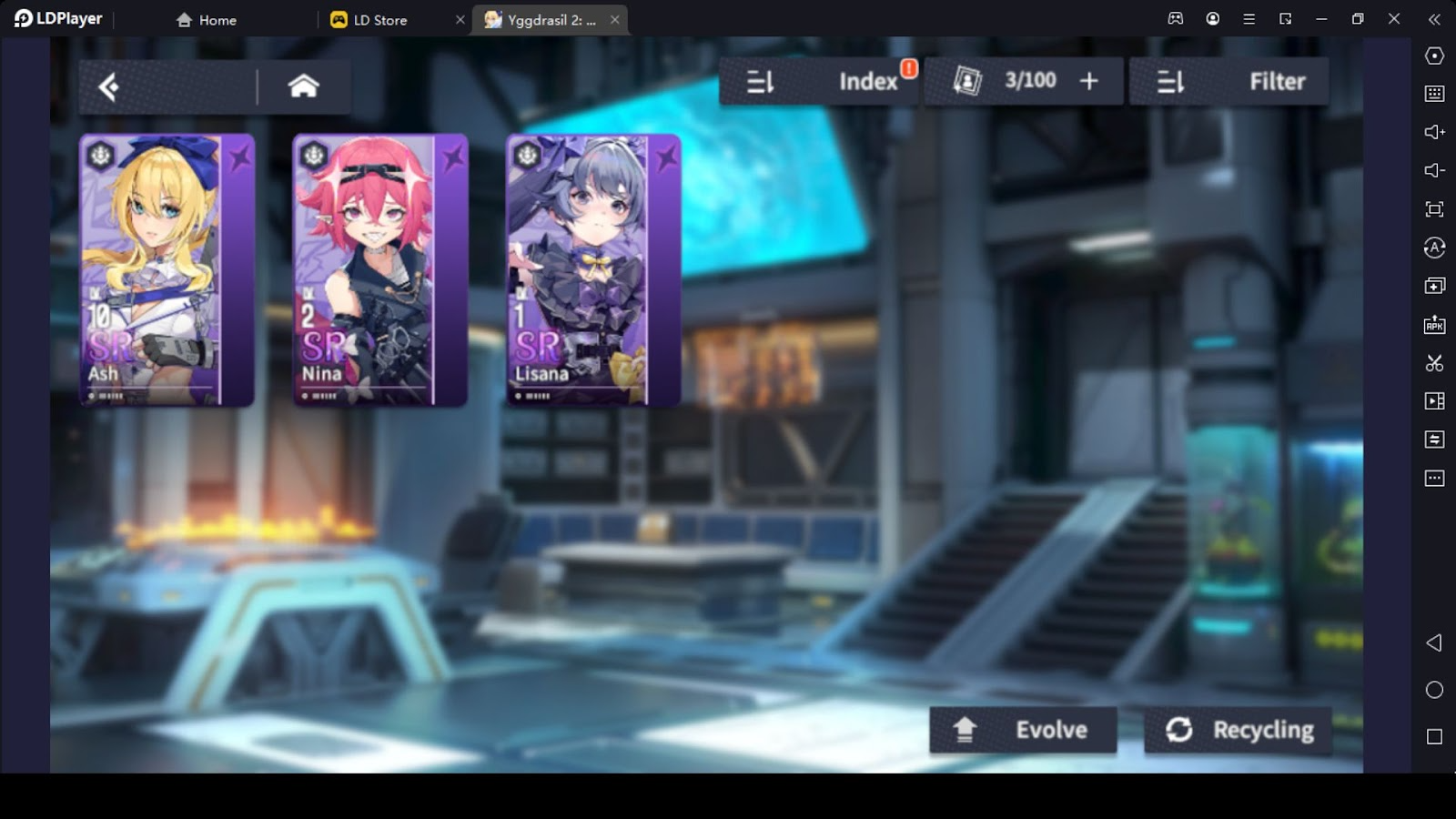 In this game, you get a set of unique characters from the Yggdrasil 2: Awakening tier list, and they have many different rarities as well as skill sets. The rarity is what matters most here because when you have a hero with a higher rarity, it gives you more strength for your gameplay because all these heroes are considered to be the best for the game. So you better focus more on these high-rarity characters because they can give you a better performance than you expect in your entire gameplay.
Although high-rarity heroes make the game easier, they are challenging to summon because, for an SSR hero, it comes with a 13% probability of being summoned. Compared to the SSR characters, there will be some okay powers with SR characters, but they will not be that much power like the SSR with a 41% of summoning probability. Although we have the highest probability of 46% to earn an R character, these are not holding the best powers, so if you focus on the success and the victory, it is always better to focus on the SSR heroes.
Use Yggdrasil 2: Awakening Codes
If you are a beginner, then focus more on the methods of earning more resources for free. That method would be the Yggdrasil 2: Awakening codes in this game. The game's developers provide codes, a set of words made up of numeric and alphabetic characters. Although at first, they seem meaningless, you can redeem these all for having more power in the game, and the best part is that these all are offered for free.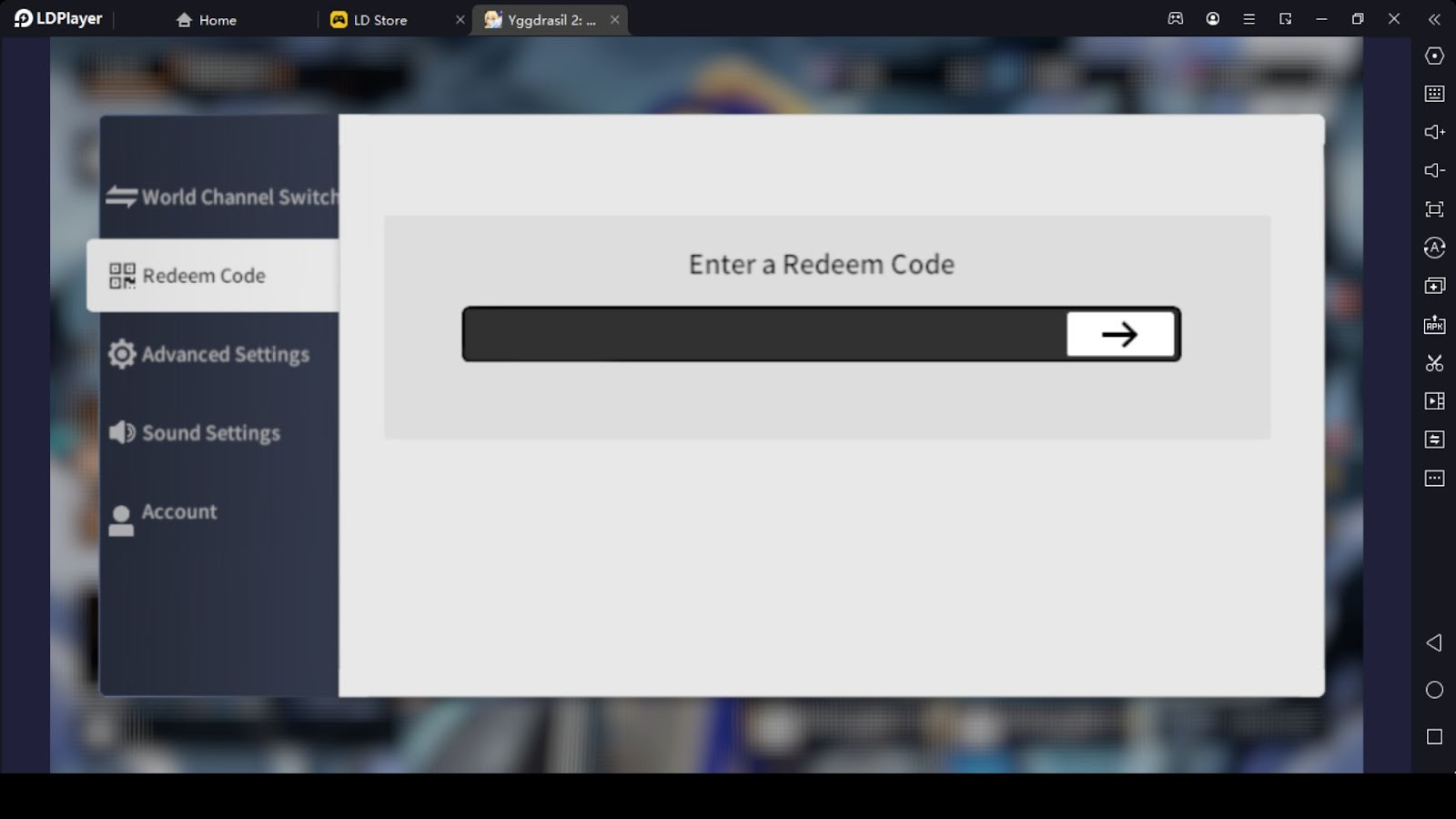 It is not that these codes are long-lasting because they expire within a short time. So it is better to use them by redeeming them, and we strongly recommend you to use them as they can provide you more strength with more resources for the game.
Yggdrasil 2: Awakening Battle Guide
Since we have different battles to deal with in this Yggdrasil 2: Awakening game, it is better to know how your battles are working here. So first, you better understand how the character stats work through the battles.
All your Yggdrasil 2: Awakening characters come with two bars in this game, and the green bar is there for the hero's HP and energy. And there is also a blue colored bar that represents the ultimate skills of your characters. You better focus more on this green color bar when you are in the battles because if your hero reduces his green bar to 0, he will die.
When you need more power against a monster, you can release your ultimate skills against them, and you cannot always do this in the game. The blue bar needs to be filled if you want to release these ultimate powers. If you really want to do more serious damage against an enemy, then you must release the Rage, as it gives you the best power and the attack against the monster.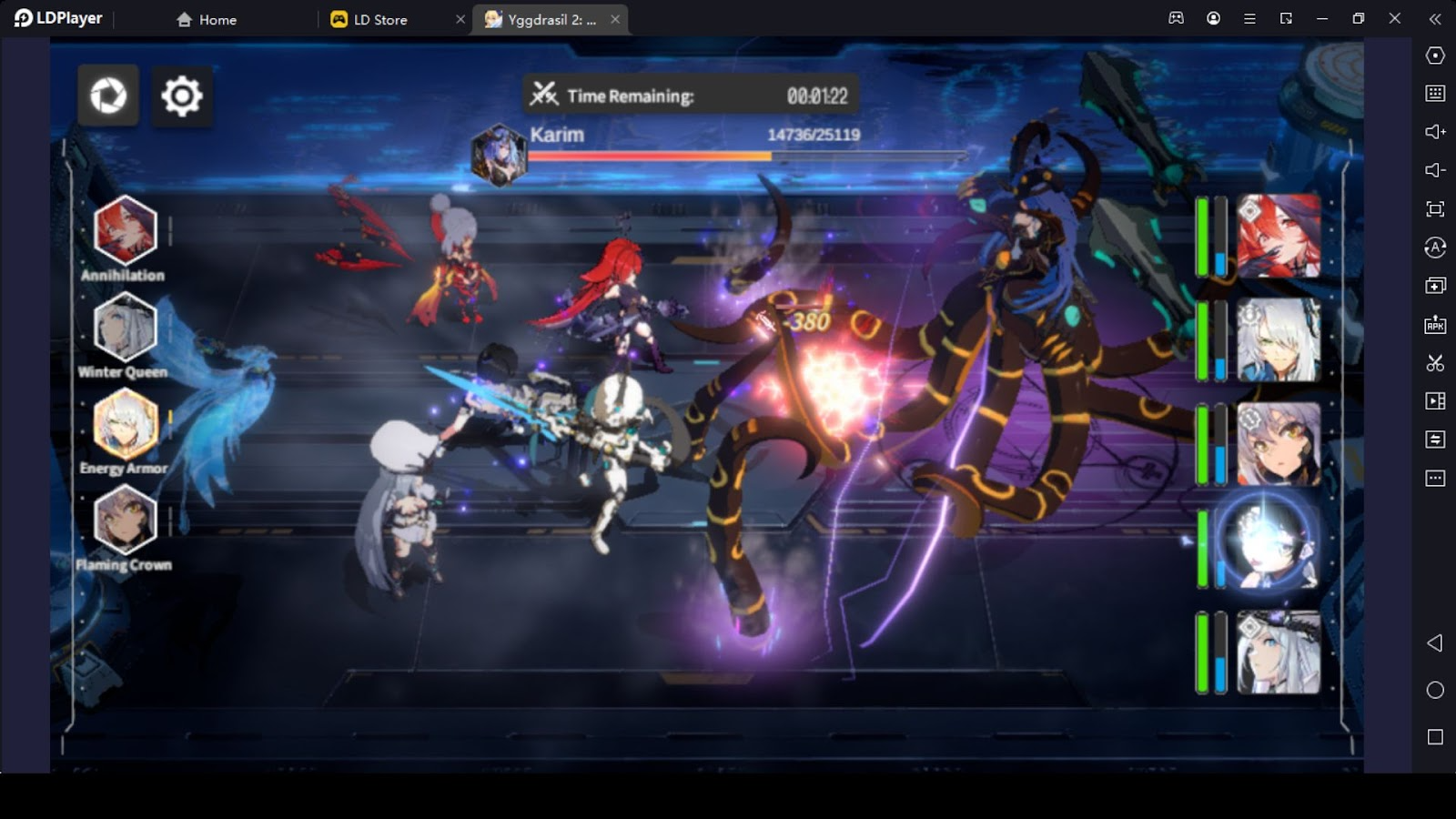 You can also activate character bonds in the Yggdrasil 2: Awakening battles, and this will allow you to have more power at the battles. When you have a character bond, it is going to be represented by a highlighted level and with a highlighted avatar.
All the battles we have to face in Yggdrasil 2: Awakening have a set time duration, and when this time ends, the battle will end. And if all your heroes die before the battle time ends, it also ends the battle. You also better focus on the numbers that your characters have on top of them because those represent their healing and damage, as well as the Rage increases amounts. These show what type of effects your characters are going to release to the battles as well as taking. So you better focus more on these as well because they can give you more power within the battles.
Level Up Your Heroes
Your heroes can take more strength for the gameplay when they have been supplied with enough powers. The best method that you can do to enhance their power is to level them up.
Leveling up in Yggdrasil 2: Awakening requires many materials, and if you have a sufficient amount of materials, you can power them up. You will have to press the level-up button here, and if you continuously press it, it will level up your heroes continuously as well. Heroes can have more levels reached with more level-ups, so if you want to improve your gameplay, pay attention to level-ups too.
Keep Your Battle Line-Ups Wisely
You can drag your heroes from their places when you are in a battle, and it is recommended to line up your heroes based on their strength levels.
You can place the most powerful heroes to the front while the least powerful into the middle line. And dragging the places from them is a wise decision that you can take because the way your heroes act in certain positions will greatly affect the victory you take too.
Focus on Missions
Three types of missions are available in Yggdrasil 2: Awakening as Daily, Weekly, and Story. If you are starting this game, the best way to have some rewards earned for your gameplay is to focus on its missions.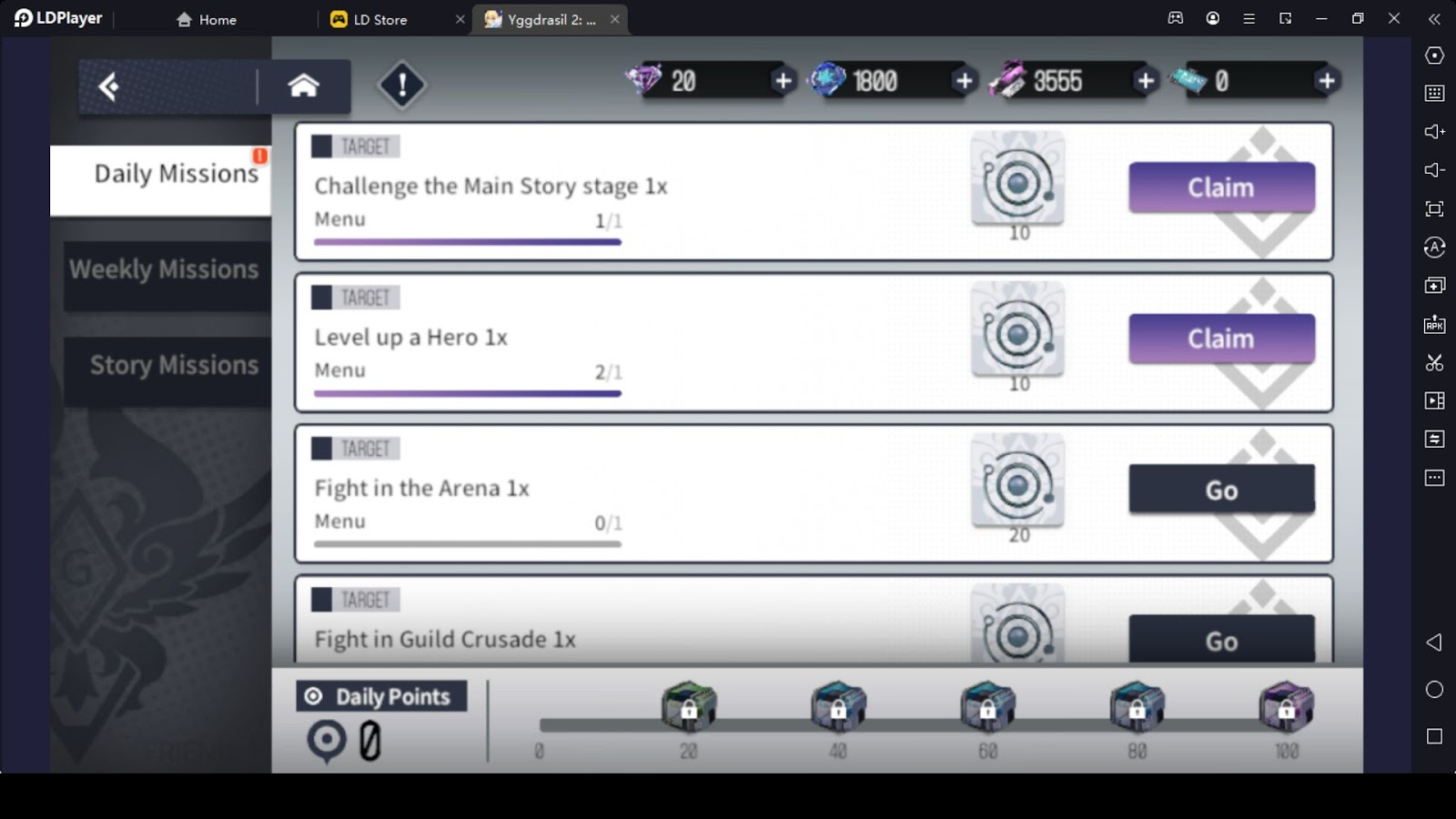 Daily missions, as well as weekly missions, will provide you with some tasks to be done in a day and in a week, and the story missions are there to complete some stages of the game. Whatever you choose to do, these all come with rewards, and please note that daily and weekly missions are resetting. And when you are still a beginner, it will be better to do these daily tasks as they are somewhat simple to handle.
Yggdrasil 2: Awakening Resources Guide
As the last thing to discuss in this Yggdrasil 2: Awakening beginner guide, let's have our focus on the resources. Different types of them are available in this game, and they have different uses as well.
Diamond – these are needed to be purchased, and you can take them from the mall

Chip – Chip is considered a resource that is important for both hero enhancement as well as for equipment enhancement. You can earn them from the main story, Biome Conquest, Guild Crusade, as well as from the Dimension Wrap.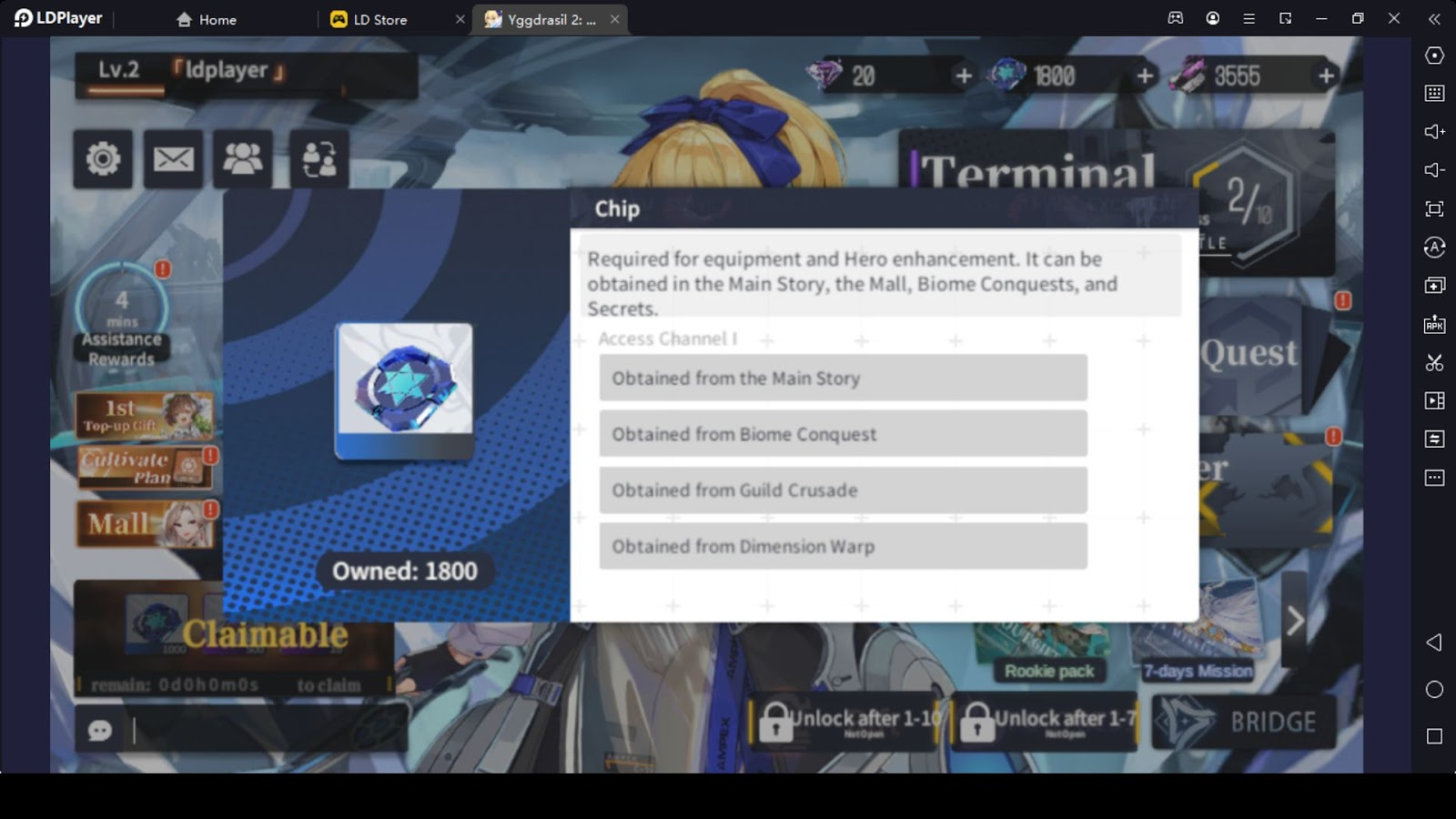 EXP – these are used for the hero level-ups, and Biome Conquest, Main Story, and the Dimension Wrap are the methods that you can earn them
Conclusion
That is all for what we have with Yggdrasil 2: Awakening beginner guide along with tips, and let us recommend you one another thing here. If you are focusing on having some of the best graphics from this 3D game, as it comes with the best-ever scenarios, you better go with the best android emulator: LDPlayer 9, and that is where you will have the best-optimized gameplay. So, it is time to save the world and use all these guides and tips to do it successfully.