The Witch: Rebirth is a charming game that takes players to a magical world of adventure. You have to assume the role of a witch in a fantasy world full of witches and other mysterious creatures. To make your adventures in this game more accessible, the developers have introduced something called in-game gift codes. So today's discussion is about The Witch: Rebirth codes.
Table of Contents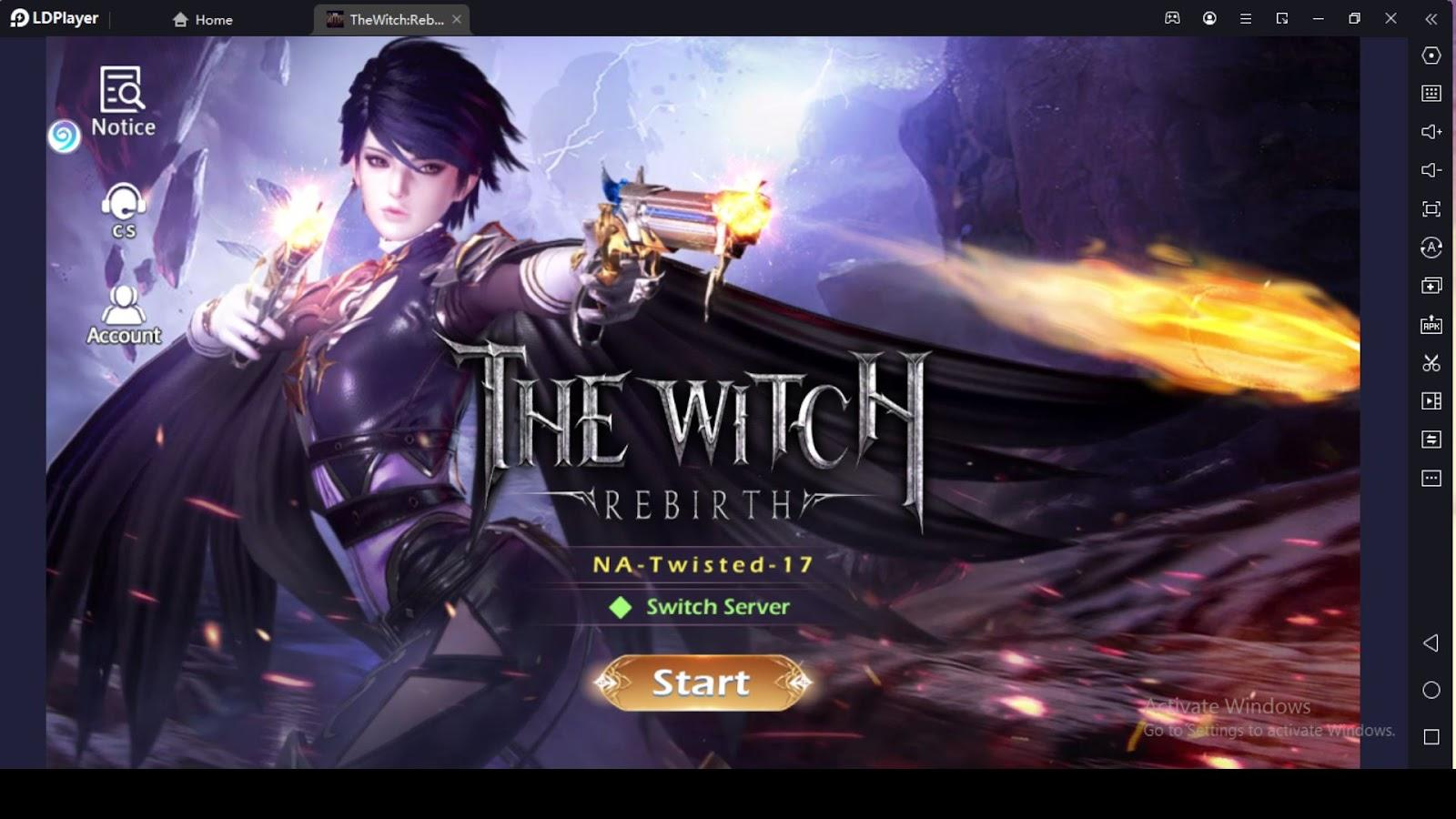 Download The Witch: Rebirth on PC
The Witch: Rebirth codes are a type of code that can redeem many in-game items, such as money, items, or bonuses which will help you more. The game developer can offer players exclusive in-game items or bonuses not available through regular gameplay. It could be a way to motivate players for their loyalty to the game. So guys, play The Witch: Rebirth on PC and be ready to advance in your gameplay with these and level up. Let's start by looking at the recent The Witch: Rebirth codes.
Working Codes In The Witch: Rebirth
All of the gift codes that are still available for The Witch Rebirth as of right now are listed here. These codes can redeem free Money, Divine Outfit Stones, Mount Stones, Divine Weapon Stones, and Passive EXP.
Um5szt9CKA7 - Valid until March 13, 2023

bG84fiFAOpa - Valid until March 18, 2023

mlvxIjcDaknS - Valid until February 14, 2023

gkf7F6bDdz - Valid until February 9, 2023
Each code has an expiry date, so you should use these codes as soon as possible. This means that the developers will suspend the functionality of these codes on a given date. Your efficiency and attention are essential, so you can't miss the opportunity to get fantastic freebies. So be aware of it.
Also, due to the case sensitivity of these codes, these codes should be typed using correct spelling and numbers. So be careful while ordering because one mistake can make this code unusable.
How to Use These Codes?
To exchange your codes properly as The Witch: Rebirth beginner, take the actions as follows.
Select "Benefits," then "Gift Code."

Put the code in the "Gift Code" box to claim the prize and click "Claim Rewards"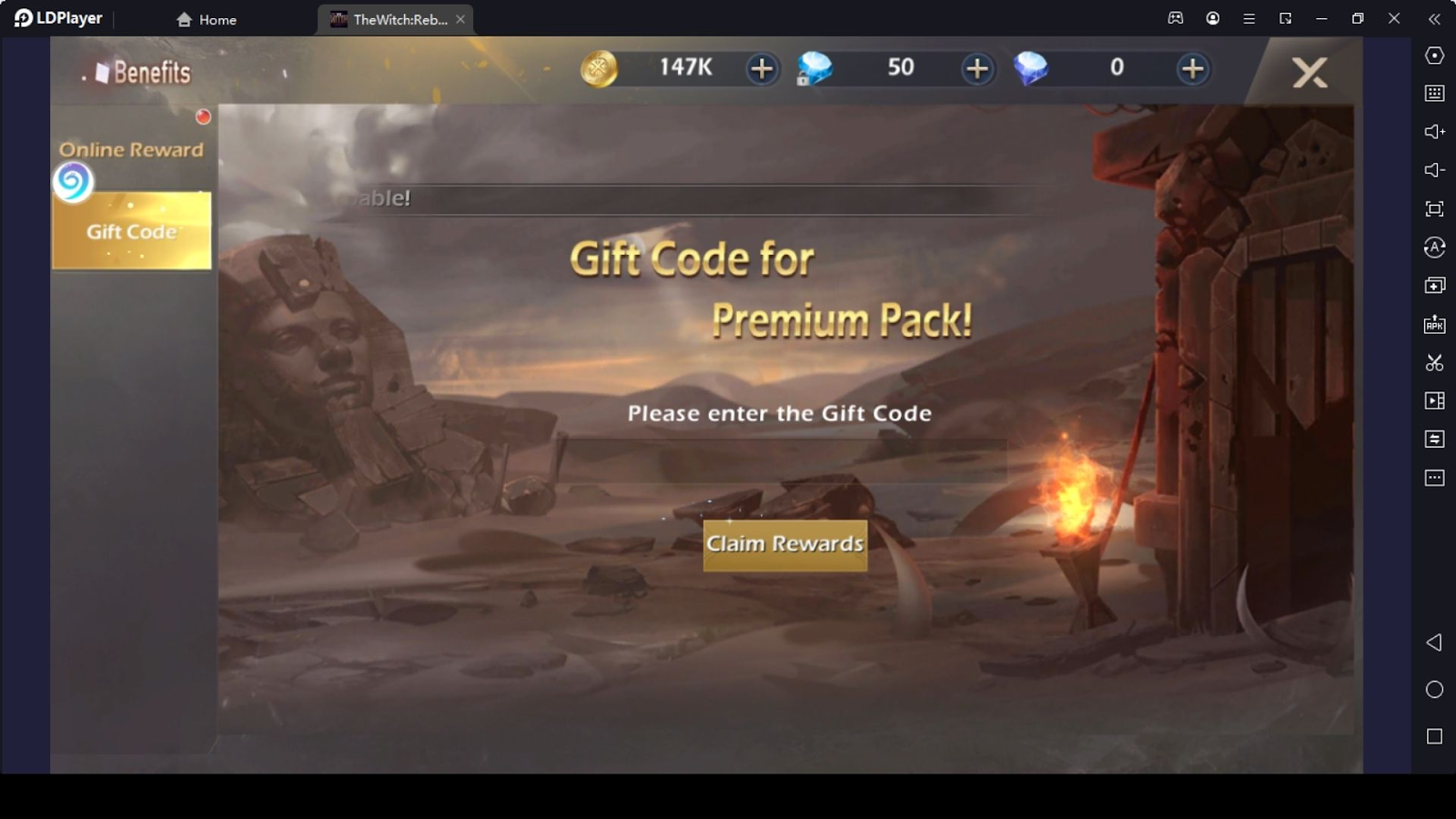 Follow these easy steps to redeem gift codes for The Witch Rebirth game. You can collect all your stuff in the game if you follow the instructions and use only active gift codes. Remember to check your in-game mail after each redemption because, occasionally, your winnings will appear there. All gift codes follow the same procedure.
How to Acquire More The Witch: Rebirth Codes?
Game developers may give out these codes on special occasions or events. The official social media pages of The Witch Rebirth game are the best place to find gift codes. When developers want to give new gift codes to their players, they post them on social media accounts so that anyone can see and use them.
It can be difficult to locate these social media release codes because they are occasionally covered up in puzzles and pictures. So if you're looking for some new codes, look here. Apart from finding codes, we look forward to presenting you with the latest information regarding the game. So visit the page often. Bookmark the page.
How to Play The Witch: Rebirth on Your PC?
No other device is worth more than a computer to run a game like this because it is a game that is full of fascinating and incredible curiosity. You can experience this game on PC with the best features using the best android emulator, LDPlayer 9. This will provide you with a more optimized game with excellent graphics, configurable settings, and many other advantages.
Therefore, use these guidelines to play The Witch Rebirth on pc and enjoy a top-notch gaming experience.
First, go to the emulator's official website and download it.

Check the LD store after installing the emulator.

By typing its name into the search bar, you can see and install your game.

You can start the game through LDPlayer 9 and enjoy all its features and advanced features.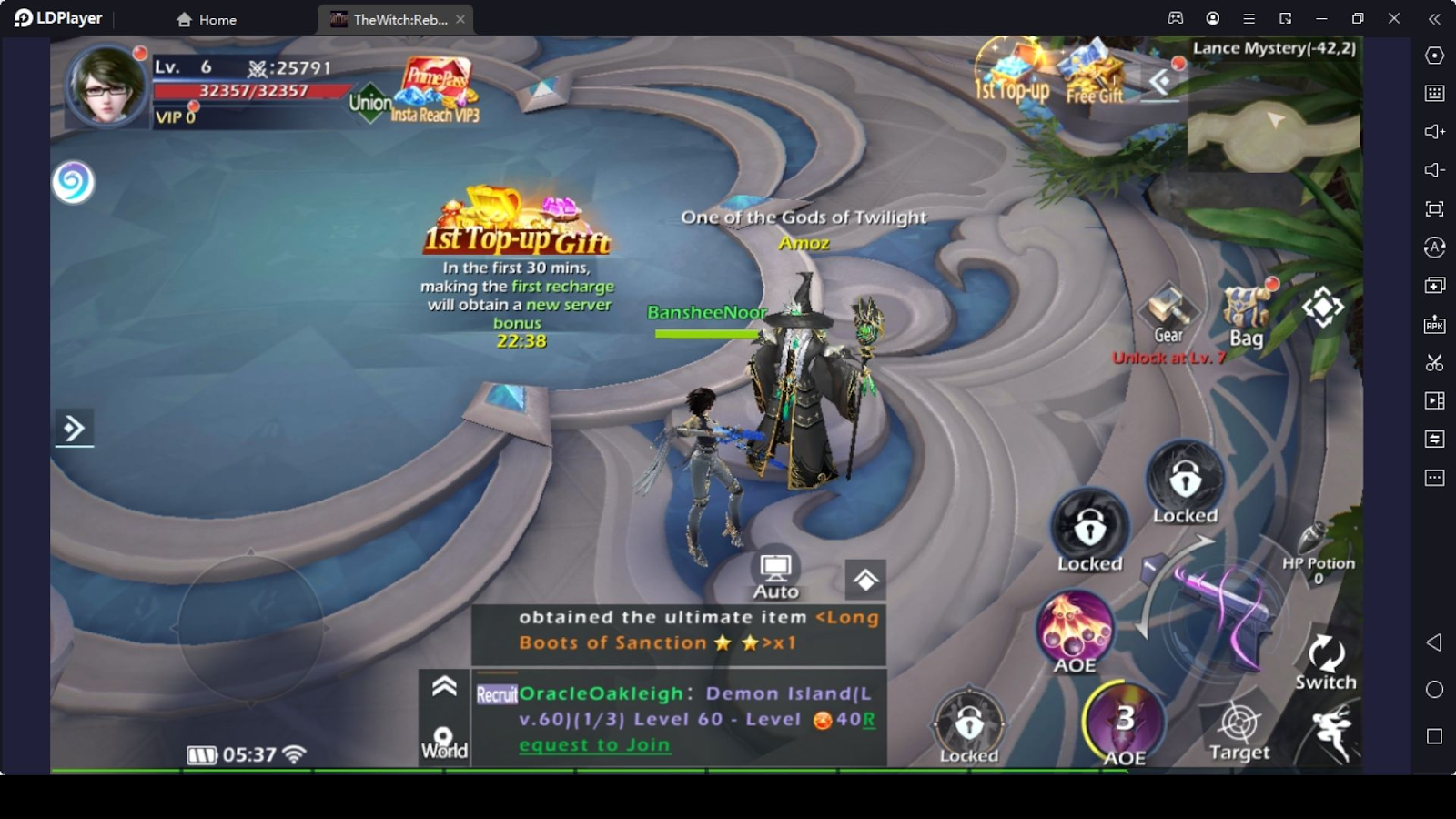 Conclusion
This guide includes all The Witch: Rebirth codes that are presently available. Additionally, please take full advantage of these codes before they run out to increase your chances of winning prizes and other in-game benefits. Please come back later.