Shindo Life is the game available in Roblox for Naruto fans because this famous anime has totally inspired it. You should re-imagine the show here, and despite resembling the Naruto show, many other things make you interact with this game. So many game modes, battles, exploring, and bosses are here with the game, and if you want to improve there, you need a proper beginner guide with some best Shindo Life tips.
Table of Contents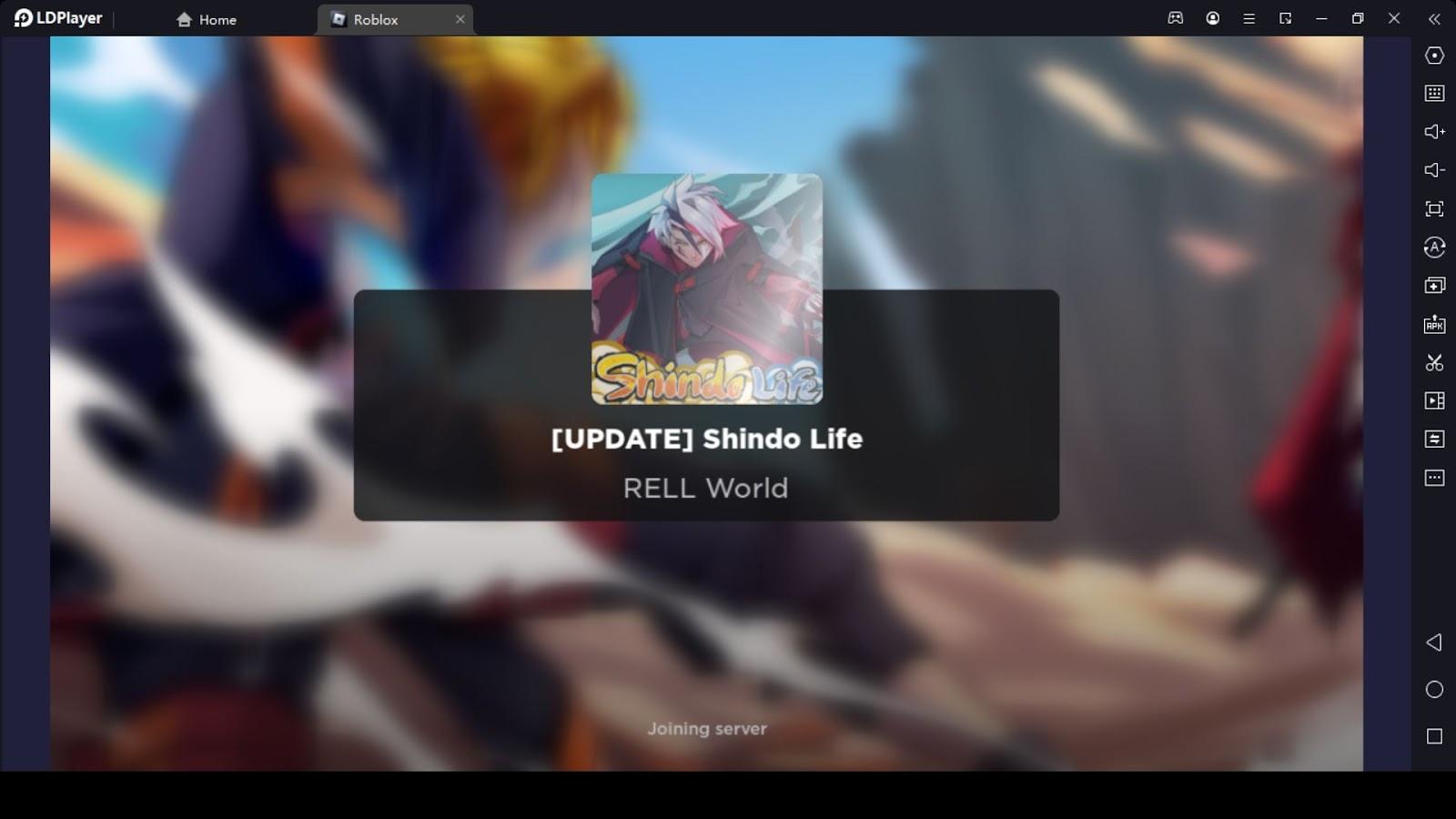 Download Roblox on PC
So, today, it is time for you to look into the game with some tips as well as with the best guide because you are still a beginner. Being a beginner means you better have everything prepared for the gameplay, and this guide is made for it. If you are looking for the best gameplay taken out from the game, we recommend you to play Roblox on PC through LDPlayer 9 as it can make you reach for the Shindo Life, and let's start our guide.
Creating Your Character in Shindo Life
The first thing that you will have to do is to create your character in Shindo Life. You can start the game and then head into the main menu and do this without starting to play the game. A red arrow will be shown here, and then you can click the edit button. This allows you to edit the character, and the editing can be done by adjusting the abilities, bloodlines, and elements of the characters in this game.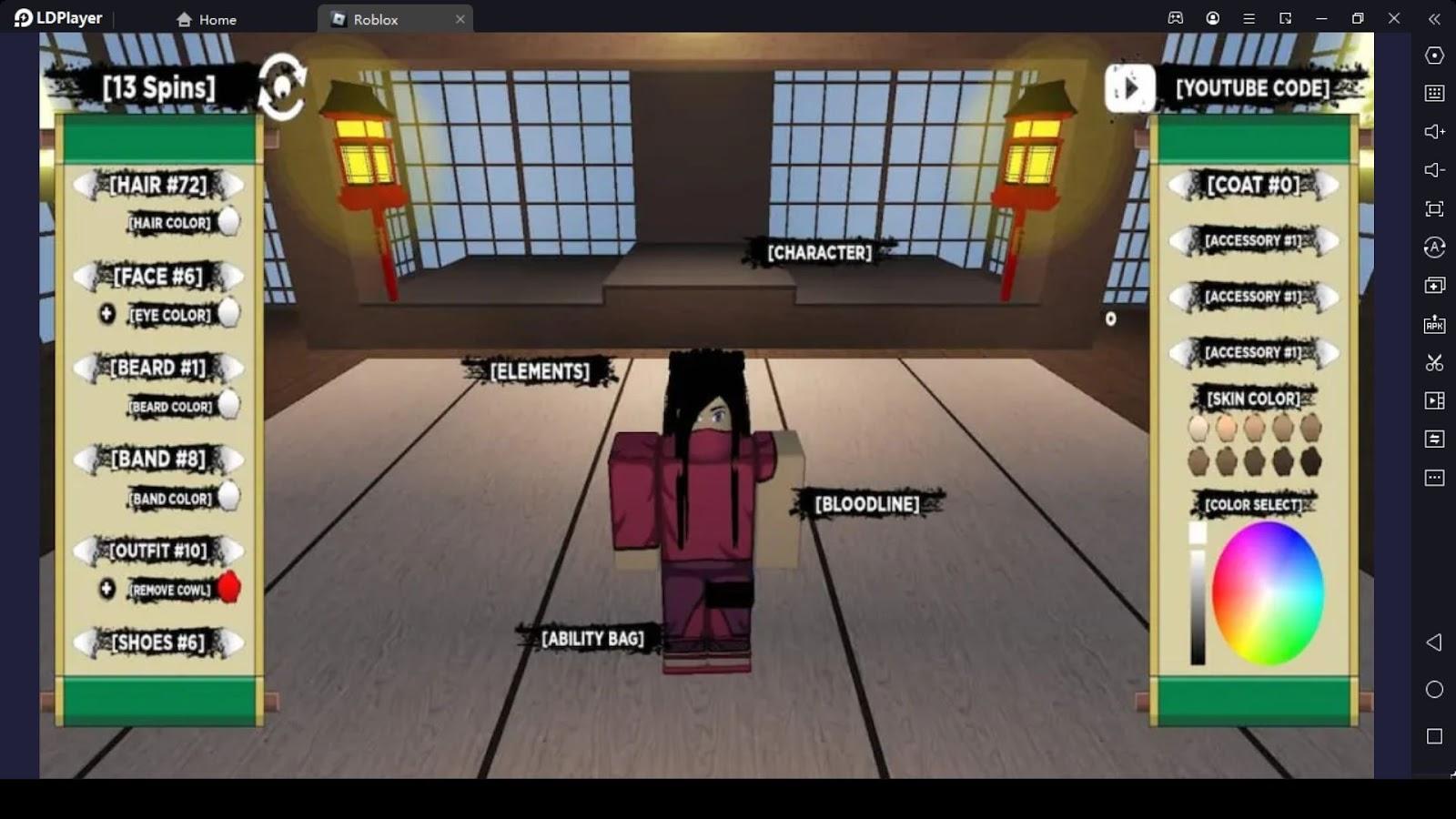 Your characters in this game can be personalized just the way you want to, and to do it, you can get used to several customization options too.
Elements and Bloodlines for the Characters
Character customization can be done with the bloodlines as well as with the elements of this game, and if you really want to have a big impact on the game, it is essential to see what skills you will use for the characters. So, you need to tap the Ability Bag, and then you will know what performance will be out from each bloodline as well as from the elements.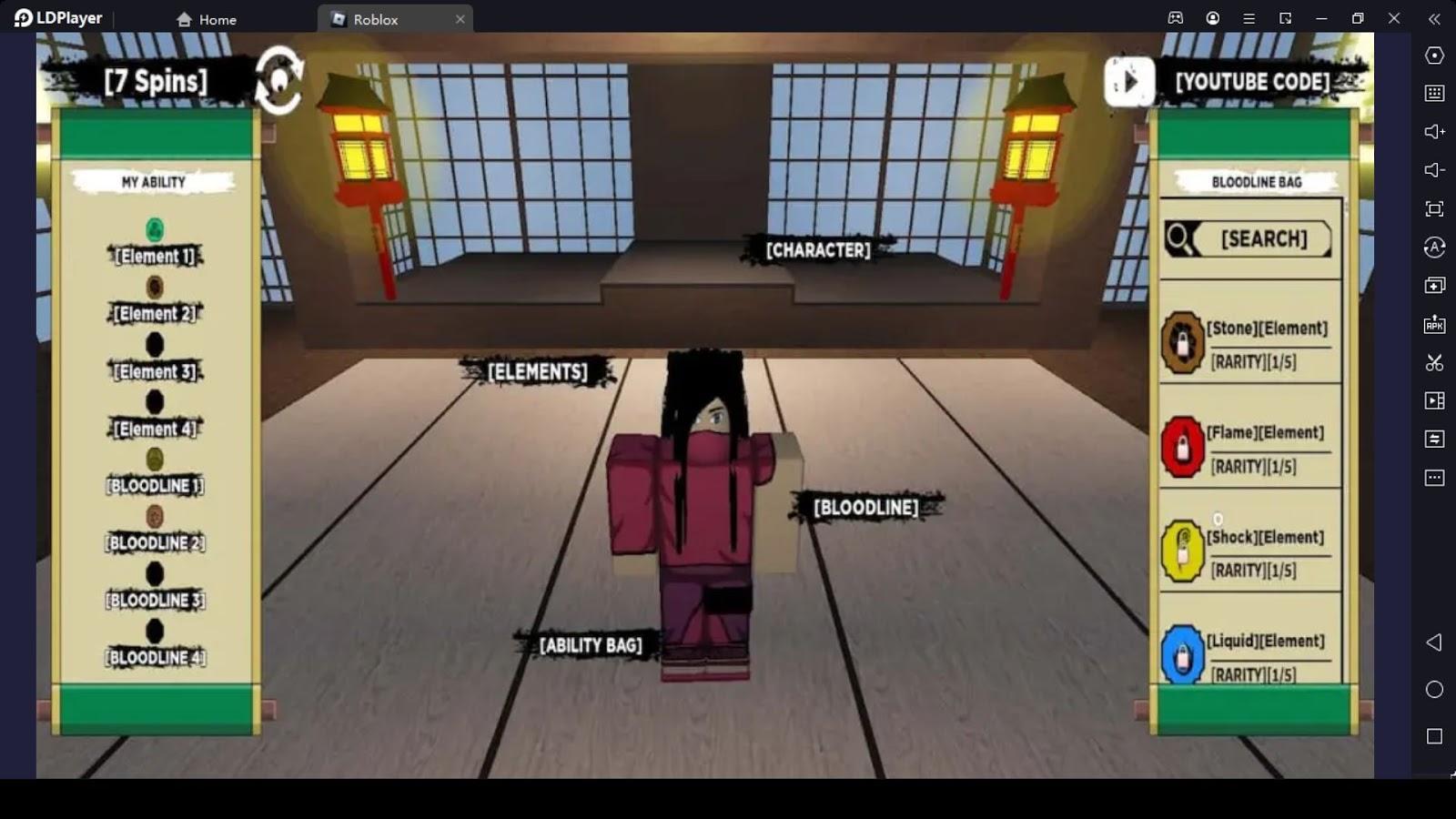 Two separate pages are available for Bloodlines and the Elements in Shindo Life, and you can spin there to see if you can earn a rare one. Although the game provides you with two of these at the beginning, you may need to buy these when you need more, and you will have to use Robux.
A specific set of spins is set for a player in this game, and you can spin until a preferred bloodline, or an element is provided for you.
Leveling Up Yourself
Trying to level yourself in this game is better, but it must be done with effort in this roblox game. You are required to have more experience to proceed to the next level, and more experience can be earned through different methods as follows.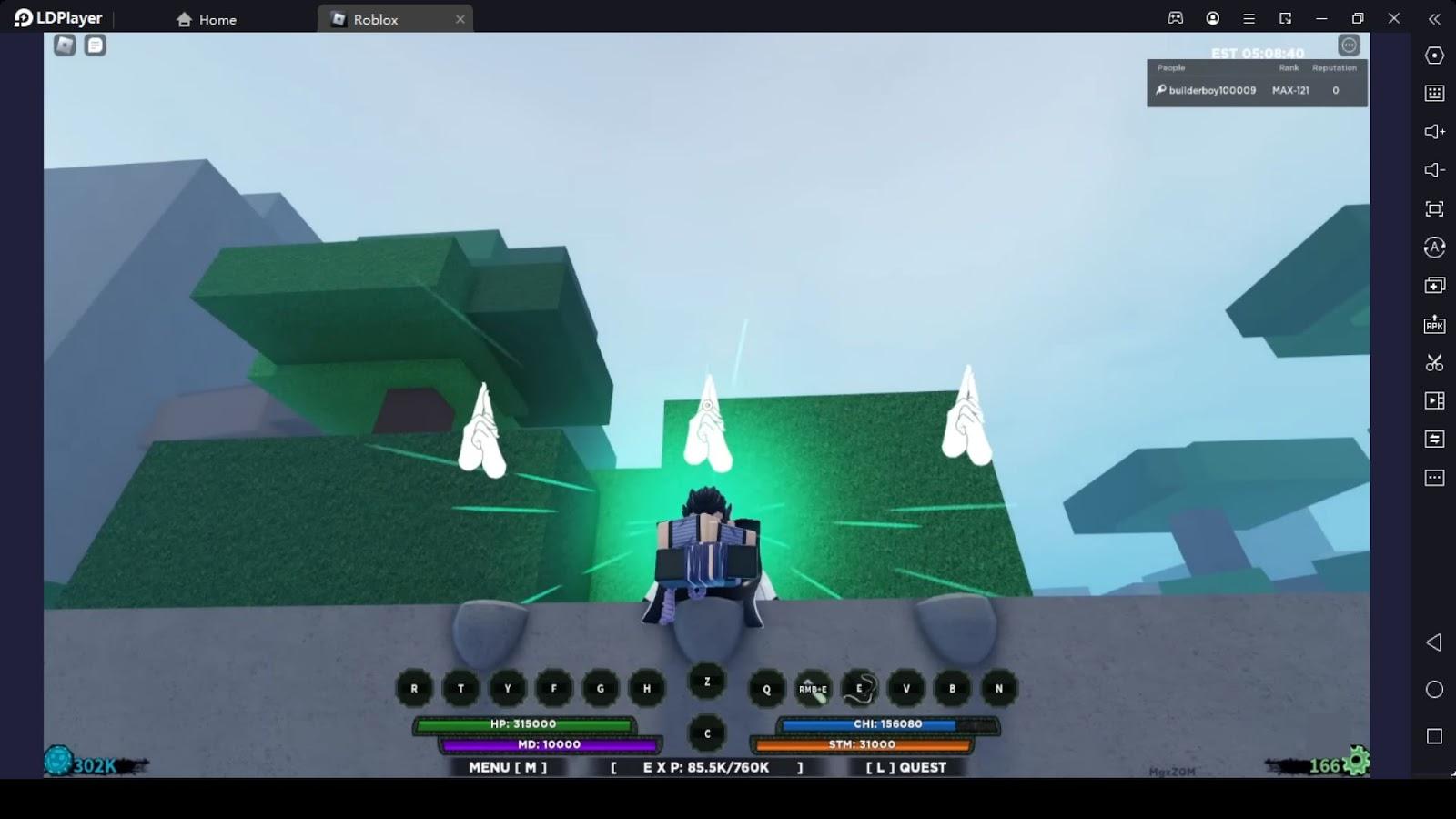 Try damaging the training logs

Try to damage your enemies

Defeat bosses as many as you can

Auto training
When you start playing this game as a Shindo Life beginner, you will find it easy to hit the training logs and level up through it. When you start the game, we recommend you hit the Ember Village training logs so you can level up as much as you want. After you have leveled up, you can take the quests of the game, and it can be done by interacting with the NPCs.
Now, if you have reached this point in the game, you have come to a point where you become a little bit strong for the gameplay. So, what you have to do now is to beat the bosses. Don't plan to take this moment until you become strong enough into this level, and if you don't have any intention to play for a longer time in the game, it is okay to go to the apartment so that you will earn more XP.
Shindo Life Quests Guide
As the next thing, let's learn about the quests in this game. As we already said, quests are one of the best methods you can use to earn more coins and more experience, and these are also great factors to level yourself up too. When you have successfully leveled up, you will have more rewards earned from the game.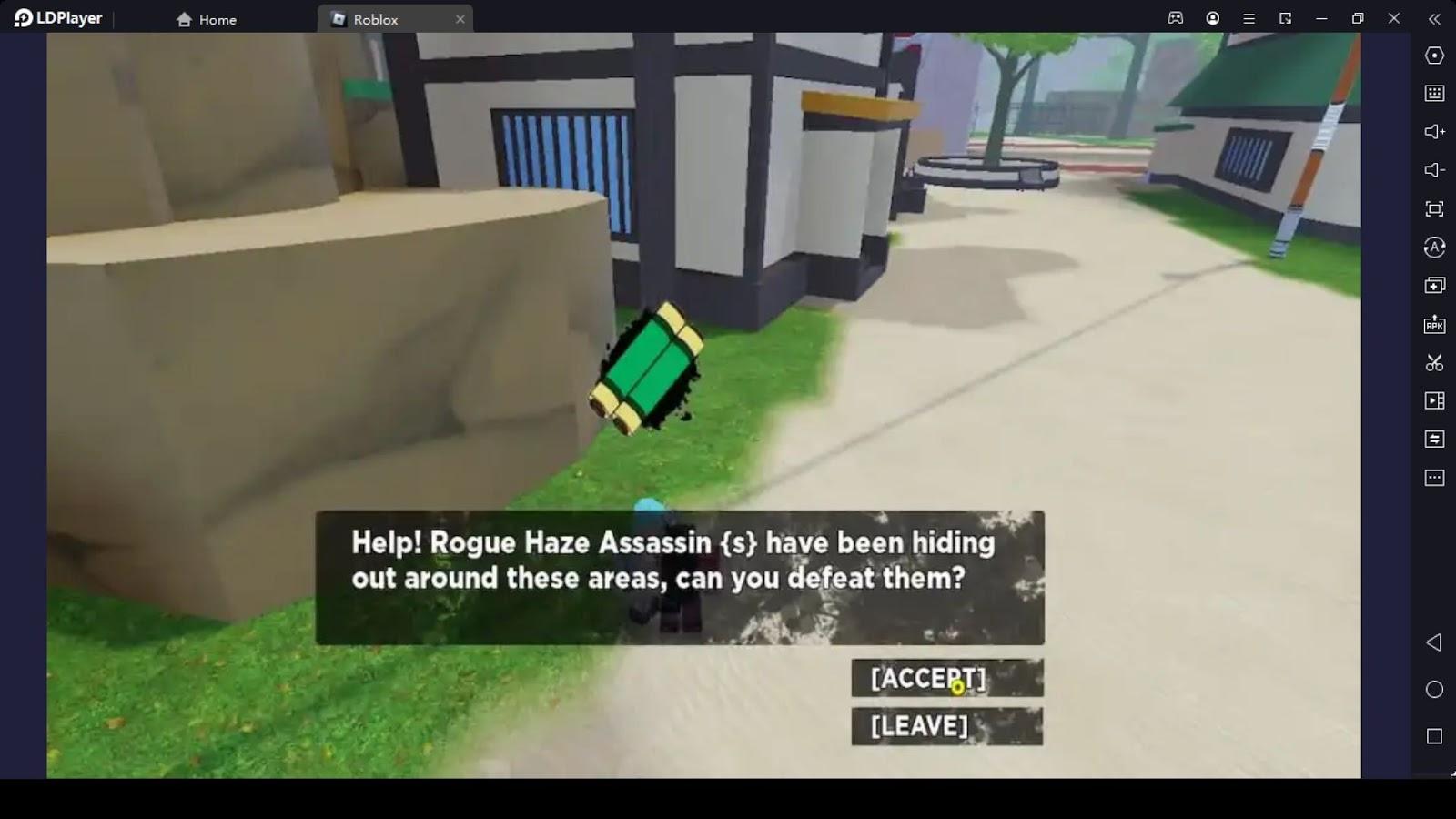 You can take quests from the NPCs, and usually, when there is a quest available with them, it will be shown by the green icon placed over their heads. You can press on these NPCs, and through that, you will be able to see their problems as the quests. If you have an interest in doing it, you can accept it, or else, you can refuse it. If you have accepted it, you will see a red target on the screen, and you will be guided for the tasks and enemies by it. You have to complete the actions with quests one by one here, and doing so can make you rewarded.
When you are doing quests, it will require you to move a lot throughout the game, and if you are finding it hard to control your characters with the given controls from the game, you can create your own here. You only need the best android emulator: LDPlayer 9; for that, and through its Keyboard Mapping, you are allowed to set some customized control schemes to make it a better gameplay movement.
Taking Abilities in Shindo Life
As you can, doing tasks and missions in this game requires a lot of abilities taken from the game, and you better know how you can have abilities too. When you start the game, Shindo Life doesn't provide you with any ability or move. But with some progress made to the game, you will be able to have some powerful ninja moves.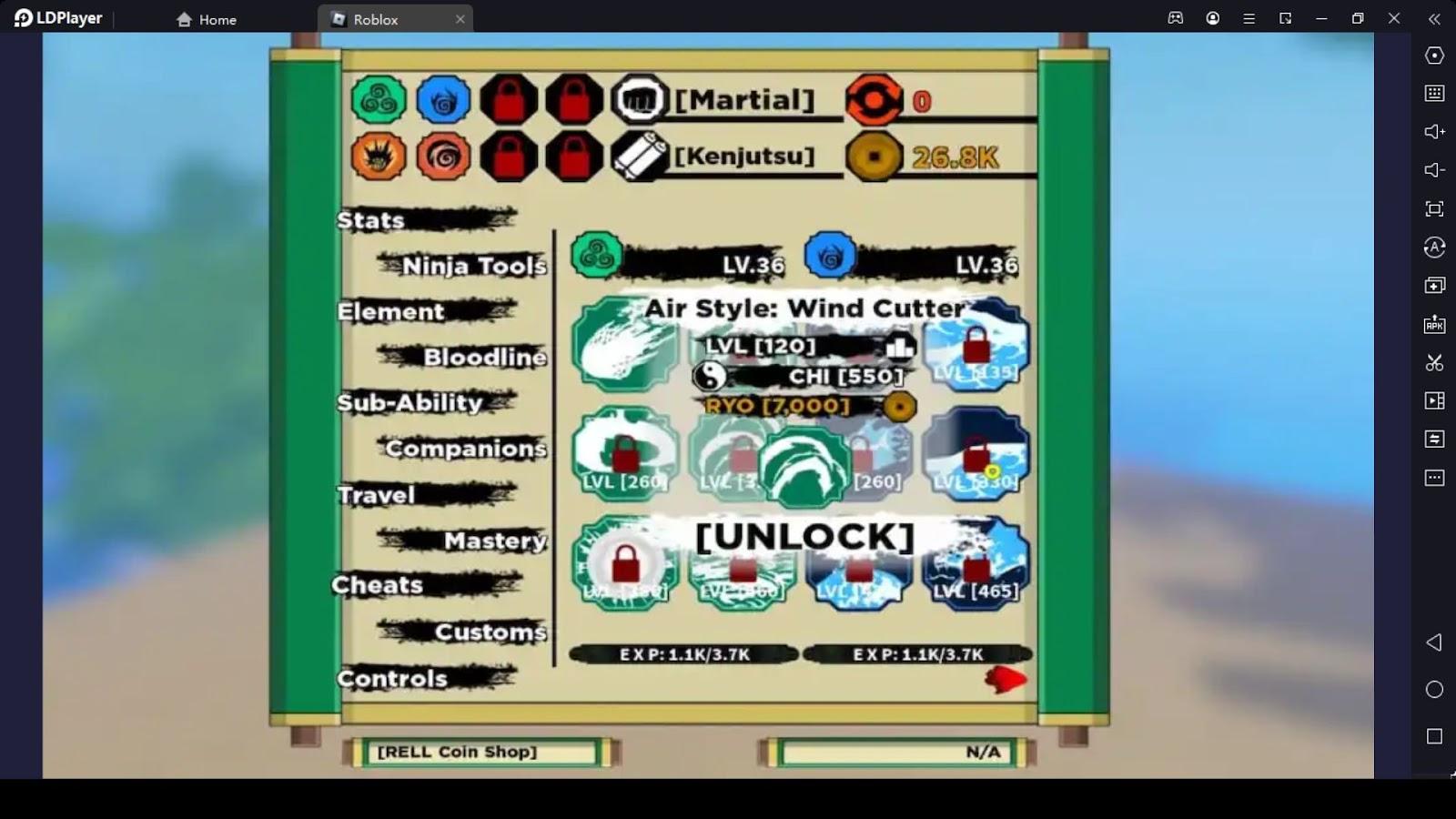 There is not only one method to take these abilities in the game because there are many. One of the best ways is to focus on the bloodlines because they can offer you some abilities. Although we strongly recommend you take them all from the bloodlines in the Shindo Life tier list, you can also pay attention to the elements, weapons, and game modes because those are also some of the best ways to take abilities in this game.
Mission Completion
Just as with the quests in Shindo Life, missions can also be taken from the NPCs, and unlike the tasks, there will be some of the hardest things to deal with here. But just as hard as the tasks given here, their rewards will also be worthier than any, so you better focus on these missions if you want to make it to the best gameplay.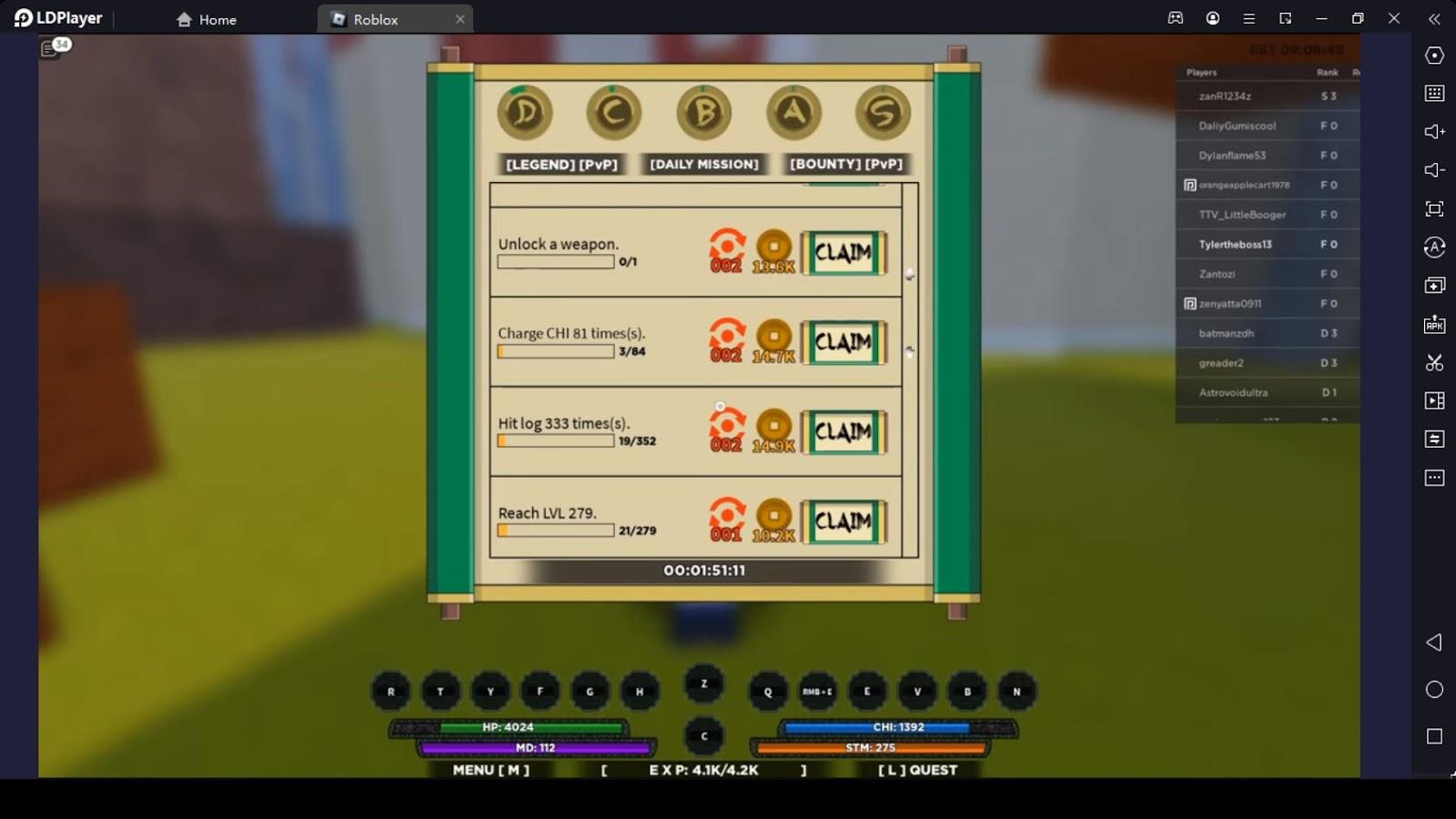 Keeping track of these missions is recommended so that you can have more rewards claimed from the game right after completing them.
Battling Tips
And for the last, we recommend some of the battling tips for this game, and there will be NPC enemies to take off as well as some other players to fight within the arena. We strongly recommend you to do these battles because those are the easiest way to have more abilities as well as the EXPs to be earned.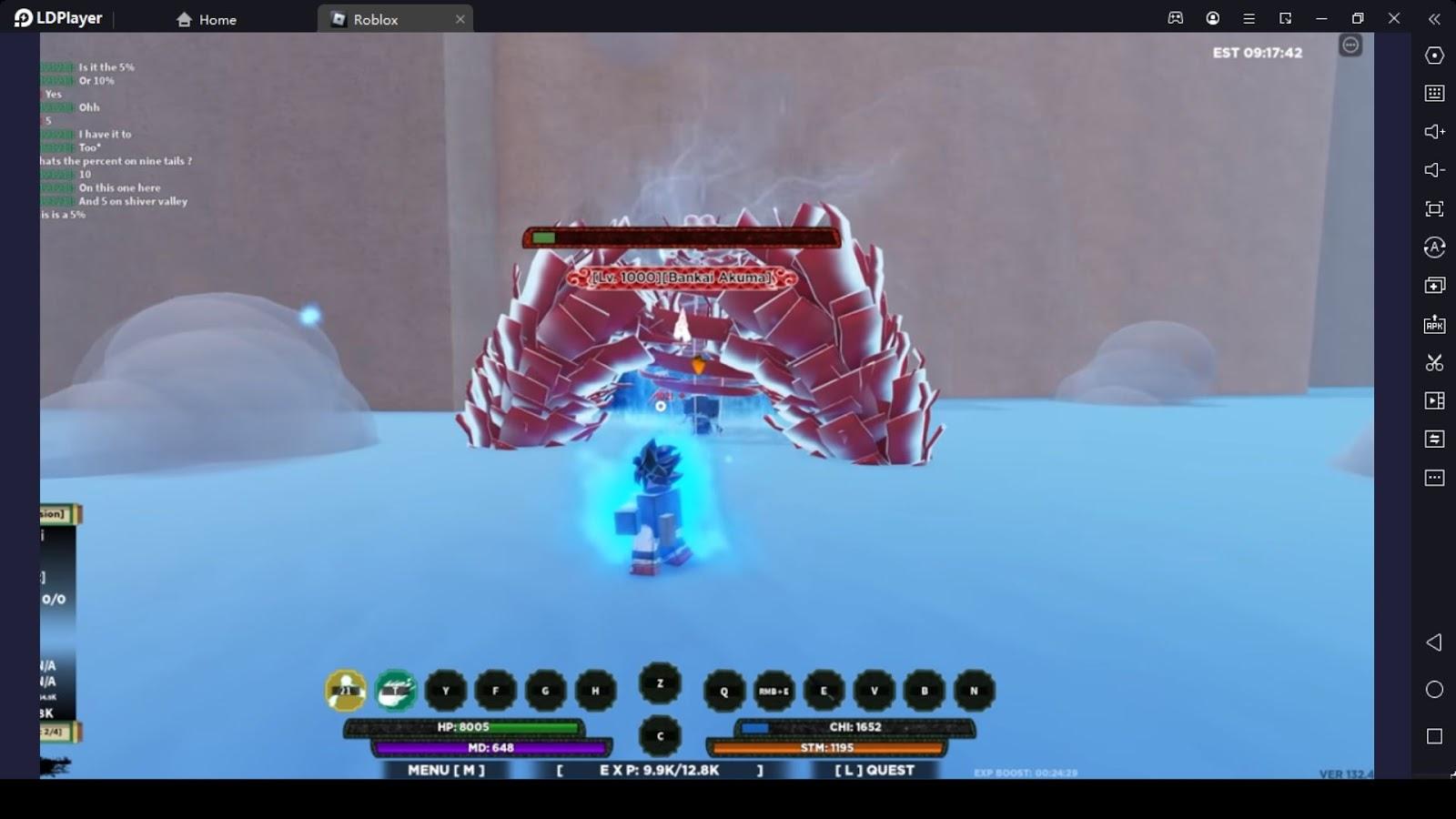 Although attacks are crucial when dealing with battles, it is also a must to pay attention to your defense as well. Try to come up with the best damage against your enemies, and you can also try to dodge their attacks as well. To make a successful attack on your enemies, it will be better if you maintain a close distance from the enemies and try to have proper contact with both your legs and arms.
It is also possible to block the attacks of enemies, and please note that you are not allowed to block the abilities most of the time. So if you want to make it to a top performance in the battles, it is better to constantly move from the ground and attack your enemies when they aren't prepared for the game.
Conclusion
And that concludes the guide and tips on Shindo Life, and it is time to improve your gameplay by referring to these best tips and guidance. If you want to become a pro player at the game, these will definitely be your best help. And we are sure that these tips can greatly help you become a pro player in the game.