Seven Knights 2 is a fantastic new MMORPG game that is a sequel to Seven Knights. The game has been in testing stages for months and was only playable to Korean audiences; now, it has been finally released globally on November 10, 2021.
If you're seeking a guide to Seven Knights 2 that'll help you get up to speed in the game in no time, then you've come to the right place. Since the game has been in Korea for most of the time, there aren't a lot of guides out there that are in English, but after playing the game's beta for days, we've managed to put together a guide in English that'll help you understand the gameplay.
First-timers mostly find it hard to build heroes and complete the stories and missions, mostly due to the language barrier. So without further ado, here's a beginner's guide to help you become familiar with the game's concepts and tips to progress faster.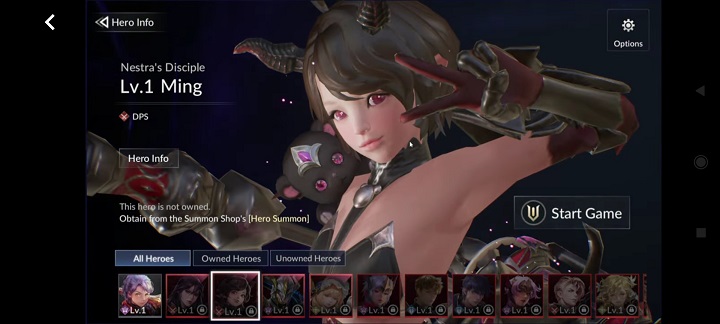 Recruit the Most Powerful Heroes
---
For your quest, you'll need to assemble the most powerful heroes. To be your strongest squad, you'll need DPS heroes, Tank heroes, Aoe heroes, and Healer heroes at the very least. We recommend rerolling your account if you have only played Seven Knight 2for two weeks. You may easily assemble the toughest hero you choose to begin yours in this game. As a result, with the strongest crew, your journey will go rapidly and smoothly.
It's time to focus on completing the Story Quest now that you have the strongest characters on your team. To unlock all of the restricted menus, you must finish the Story Quests. However, before completing the Story Quest, it is recommended that you learn all of the heroes' names and the stats of all equipment and accessories to perfect your build.
If you're new to the game, see that you complete the Story Quest on Normal difficulty if you're a newbie. With your strongest squad, you can easily complete Story Quests on Normal difficulty. Also, be sure to preserve all of the Ruby you earn during the Story Quest.
Join a Guild
---
To get gold, you must join a guild. Please keep in mind that your adventure will necessitate a large amount of gold. Joining a guild is also a good way to gain a lot of gold. The Guild Store and Guild Raid Rewards are both good sources of gold. Make sure you're collecting Guild Points every day so you can buy Gold Boxes. For the sake of your adventure's progress, we propose that you first join the casual guild.
Increase Your Combat Power
---
Once you've formed a guild, it's time to concentrate on growing your Combat Power. Because all of the locked menus are now open, if you follow step 2 of this Seven Knights 2 Guide, you can surely enhance the Combat Power of the heroes you have. To begin, you must raise your Divine Power, Mastery, Potential, and other attributes. To buy Mastery, you'll need a lot of rubies. Please keep in mind that Mastery is critical to the success of your trip. So put all of the Ruby you earn from Story Quest for Mastery to good use. Keep your desire for Gacha Heroes alive if you're a newbie. You can Gacha to the Summon Shop even if you don't have Ruby.
Collect Your Free Summon Ticket
---
You can use Summon Tickets instead of Ruby for gacha in the Summon Shop if you want to focus on spending Ruby on Mastery. If you're a regular player, you can rack up a lot of Hero Tickets, Pet Tickets, and Equipment Tickets. If you wish to Gacha the heroes, you'll need to collect 140 summon tickets to receive the Legendary Heroes you're looking for. Don't use your ticket until you've collected 140 summon tickets for heroes because it's really difficult to get Gacha the Heroes if your account has bad luck.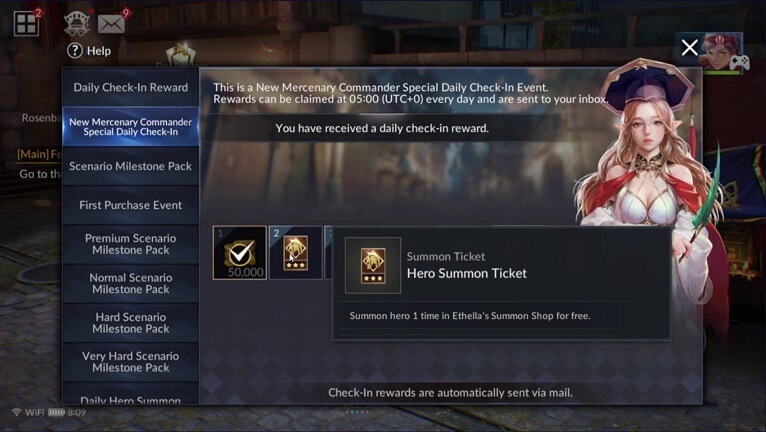 Reach Dungeon, Raid, and Infinite Tower Higher Stage
---
To get various rewards, try to go through the Dungeon, Raid, and Infinite Tower stages. To finish the Raid Quest, you'll need particular Heroes to counter the Raid Bosses' abilities and negate the negative effects. In contrast to the Infinite Tower. To counteract the Single Boss's Harmful Effect, you just need Debuff Heroes. As a result, attempt to go to the next stage while gradually improving your team's Combat Power. For your Heroes, collect all Legendary Equipment from Raid.
Complete the Labyrinth of Trial
---
To receive numerous awards, make sure you finish the Labyrinth of Trial. Please keep in mind that the Labyrinth of Trial resets every week. Moonstone, The Shards of Legendary+ Equipment Materials, The Shards of Legendary+ Accessories Materials, and more awards are available. As a result, don't miss out on the chance to receive these weekly rewards for your adventure progress.
Farming in Idle Field
---
In addition, you must farm in Idle Field. In Idle Field, your next objective is to find Legendary+ Accessories. However, before you begin farming, you must form the fastest farming team in Idle Field. If you can form the fastest farming team in Idle Field, your chances of obtaining Legendary+ Accessories will be even better. When farming in Idle Field, you'll need these tools if you're using a mobile device. With those tools, you can harvest for 5-6 hours without charging.
When farming, the best way to dissipate the heat generated by your gadget is to place it on the floor. The floor can absorb the heat from your gadget. As a result, you don't have to be concerned about your gadget. Because farming in Idle Field will not cause your gadget to overheat every day, make sure to harvest in Idle Field for Legendary+ Accessories.
Conclusion
---
Beginning your quest in Seven Knight 2 with caution is the ideal tactic for beginners. Because this game has so many heroes, make sure you improve the ones you need for PVE. How? Read the new hero's skill if there is a new hero update. Make a point of learning their abilities because some heroes in Seven Knights 2 are good for PVE and others that aren't.
So always think before making your move. Ruby should be saved for Mastery. And in Seven Knights 2, you'll never miss an event. That's all for our beginner's guide, and we hope you've found it helpful. Have fun on your adventure!