Fans of Netmarble's highly acclaimed original and long-running mobile roleplaying game Seven Knights will be able to embark on a new, rich, and immersive cinematic chapter of the brand with the release of Seven Knights 2. On the App Store and Google Play, the game is now available for free download.
Seven Knight 2 is an MMORPG that is unlike any other MMORPG. Other MMORPG games usually only have a few characters. In Seven Knight 2, players are presented with a wide number of characters (heroes), and with so many options, you will be able to play four heroes at once. Each hero has his or her own set of advantages. To begin your quest in Seven Knight 2, you must change up your troop composition.
At the moment, there are 65 heroes available in this game. There are five different grades for each hero: common, uncommon, rare, rare+, legendary, and legendary+. Forget about heroes that can be customized because you can't customize your heroes at will in this game. It's important to understand that each hero has unique abilities. For example, at Idle Field, you'll need Young Shane to form the fastest farming team.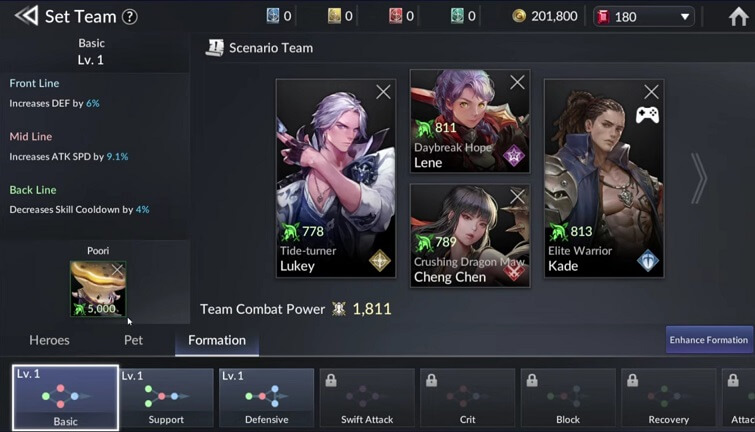 In Seven Knights 2, you must acquire all heroes to boost your Account Combat Power. You do not, however, need to be concerned. Upgrade useful heroes on the battlefield first for beginners. For the rest, you can gradually upgrade less useful heroes. It's not easy to amass all of the heroes. However, as time passes, you will undoubtedly be able to acquire all of the game's heroes.
With the recent global launch, Seven Knights 2 is no longer only in Korean, which means global audiences can now enjoy the game in English and other selected languages. There is no longer a need to translate the names of 65 heroes one by one till you select your favorite.
Since the game has been in beta testing in Korea for a long time, the global launch doesn't consist of many heroes yet, but this might change in future updates.
Rest assured, our guide article will be updated regularly to help you stay updated on the hero base. So with the global launch, are you prepared to embark on this adventure and take control of your heroes? We hope you are, and in this article, we'll be helping you with the game's Equipment List Guide.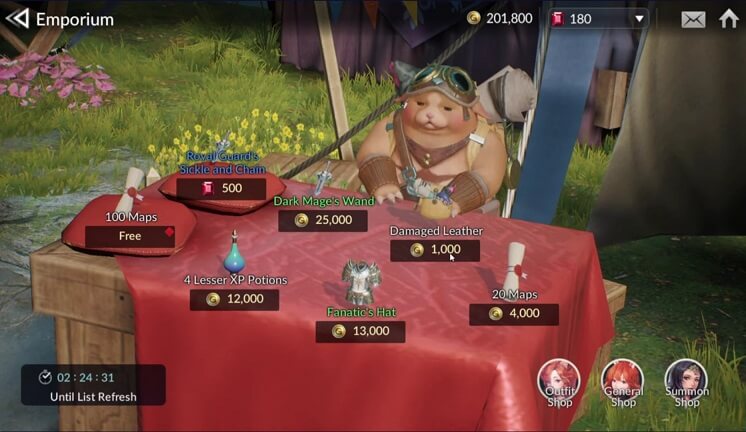 Equipment List Guide
---
Your choices of equipment play a vital role in Seven Knight 2; equipment plays a significant influence in the success of your strategy? To be your strategy in various tasks, you'll need particular equipment for certain heroes. Collecting all of the equipment sets was a breeze for professional players. But what if you're a newcomer to the game? It will undoubtedly be difficult for you to collect all of the equipment sets. Each hero's stats are variable for each piece of equipment in Seven Knight 2. To combat the evil monsters, you'll need at least four sets of major equipment.
At the moment, heroes have access to nine different equipment sets. It would help if you chose wisely whatever equipment is appropriate for the heroes you have. For Debuff Heroes, for example, you'll require Skill Up Equipment. When you equip Skill Up Equipment on Debuff Heroes, their passive skill level increases. It will also neutralize the aberrant state caused by the boss monsters' assaults.
You should be aware that Seven Knights 2 contains a few Debuff Heroes. Gullahan, Henry, Ian, Adel, Scott, and Claire are Debuff Heroes who can counter boss monster assaults that cause aberrant status. If you haven't heard of Debuff Heroes, you can learn more about it here. Debuff Heroes will be ineffectual against boss monsters if they don't have Skill Up Equipment.
For starters, who aren't very familiar with the game or the MMORPG genre entirely, we suggest that you form a team such as the one below to kick-off your adventure in Seven Knights 2:
Tank Heroes – Defense/Blocking Equipment
DPS Heroes – Attack/Critical Equipment
Debuff Heroes – Skill Up Equipment
Healer Heroes – Hp Equipment
It takes a long time to gather all of the above equipment. However, if you are an active player, you will quickly gather all of the equipment mentioned above sets. As a result, never stop acquiring all the necessary equipment to perfect your heroes because the effort will not go unnoticed.
Accessories List Guide
---
An MMORPG game's accessories are an essential component. Seven Knight 2 also includes all of the heroes' accessories. There are currently three accessory slots available for each hero. Earrings, necklaces, and rings are some of the types of accessories you can employ for your best heroes. In Seven Knights 2, you have a lot of options when it comes to accessories. The Legendary+ Accessories, however, are the most powerful of all those accessories.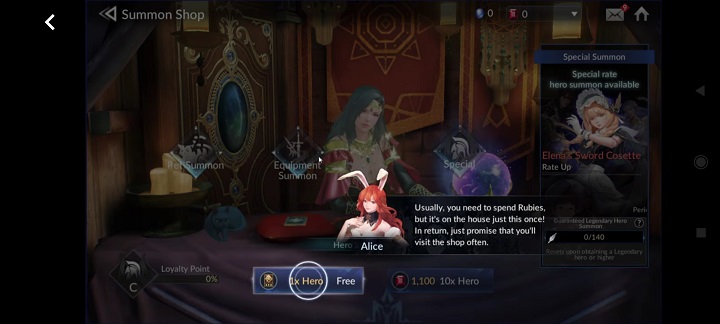 If you're new to the game, start by collecting Legendary Accessories for your heroes. Legendary Accessories can be obtained through Mission Attendance, Craft, Log in Events, Idle Field Events, and other means. To construct Legendary+ Accessories, you must trade 2 Legendary Accessories in exchange for 1 resource. At present, obtaining Legendary+ Accessories is quite difficult.
After acquiring all PVE equipment sets, new players should aim towards the Legendary+ Accessories. Legendary+ Accessories are compelling and can be used as your main weapon in Seven Knights 2. The power of Superman's Accessories, for example, can transform your DPS heroes into superheroes capable of devastating damage against single bosses.
Regular accessories do not have the power of Legendary+ Accessories. As a result, the Legendary+ Accessories are extremely tough to obtain because their potency is truly exceptional in defeating any enemy you face. Here's a detailed list of all the Accessories in Seven Knight 2 if you want to know their stats.
All of the above accessories are subject to change as time passes. If the developer of Seven Knight 2 releases a new accessory update, we will update the list of accessories above. As a result, you won't be perplexed when selecting the greatest accessories for your characters because we will do everything we can to assist you with your Seven Knights 2 adventure.