RAID: Shadow Legends is a turn-based gatcha RPG where you'll have to strive to collect champions or heroes and fight your way to power them up to become the most powerful champion in the world of Teleria. The game consists of several playable game modes and lots of heroes to acquire and learn about.
Developed by Plarium Global LTD, the game offers lots of interesting features, but like every other game, it comes with certain flaws, which we'll talk about in our review. The game's combat was impressively designed to make it easy for beginners unfamiliar with strategy turn-based games.
The game's learning curve is one thing amongst many that new players will have to understand and master for them to progress through the various combat stages. As you play the game and make it to higher levels, more complex stages, as well as abilities, will be unlocked for you.
So in this article, we'll be helping both new and existing players with our detailed Tips and Tricks guide that'll help them progress a lot faster in the game and unlock tons of champions.
Be sure to select a promising champion to start with
---
The game allows you to choose between four strong heroes, each with varying battlefield skills. They are all Rare champions, and to help yourself with an incredible start; we highly recommend going with Galek or Kael as your starting champion.
They each possess powerful skills and impressive stats that'll help you scale past many enemies and bosses in the game's early stages. The remaining two characters are good in their own way as well. It all really has to do with which champion you prefer, but if you don't know which to go with, then we recommend Galek or Kael.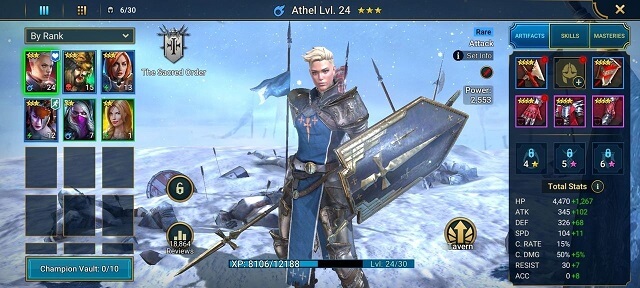 Play the Campaign often
---
Some other ways or modes are more rewarding than the campaign mode, and one of them is the dungeons. However, playing the Campaign lets you progress in the game much faster than any other mode because of the rewards you get from playing.
Playing the Campaign also allows players to forget themselves in the captivating story, which is an important part of the gameplay.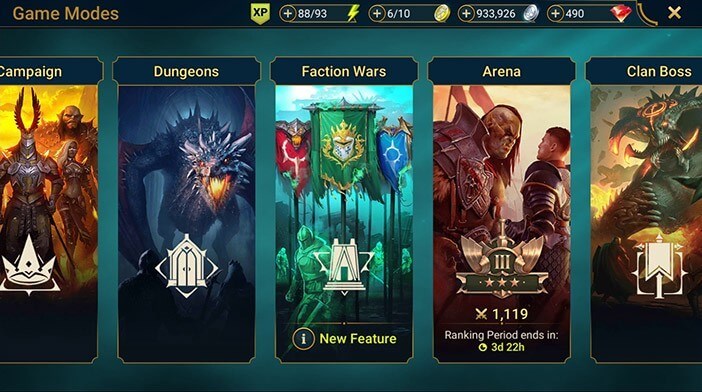 Expand your team by Referring a champion Tier List
---
After you've commenced the game and have begun completing levels in the Campaign, you'll reach a point whereby you'll have to create specialized teams for every level. In this case, you'll need to summon your most powerful heroes to the battlefield.
Some characters can fit perfectly into different compositions, and most of the heroes can also be customized by equipping them with their respective artifacts and insane gears that will allow them to be well suited for certain battles.
RAID: Shadow Legends also includes a lot of ways to get new champions, and one of the most common methods is by summoning them as well as collecting them as part of the campaign events. Due to the nature of Shadow Legends, summoning is by far the most common way to get new characters. You'll be putting in many efforts to help you amass the materials needed to perform the summoning ritual.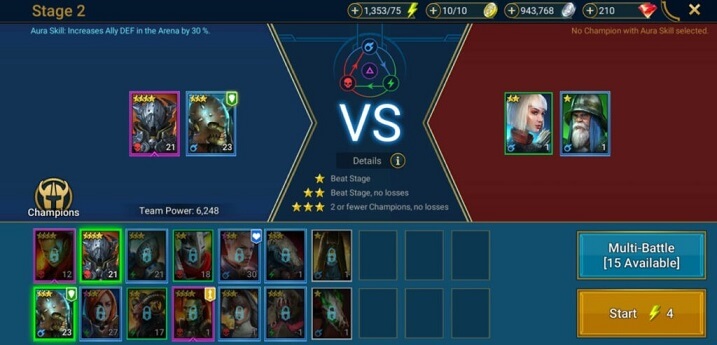 Grind often
---
Grinding is an essential part of the game, and you can actually get some pretty exciting rewards that'll help you level up your heroes that you haven't been able to level up due to lack of resources and equipment. We advise that you dive into certain spots and grind your way through them. Do this even if you simply want to test out your new hero and see their full potential.
Shadow Legends has tons of features that'll keep you busy for hours. There's a lot you can do to progress and enjoy the game. So there's really no need to play in haste. You need to take the time to learn the affinity systems, discover heroes you love, and spend time in the game discovering your own tips and tricks.
Obtain more and more Fragments
---
Fragments, like many other types of resources in this game, are very important. There are tons of ways to get fragments, and similar to how you obtain mystery shards by playing the game for hours, that's how you can get fragments too.
There are lots of missions and tasks that will reward you with fragments. If you spend at least 30 minutes a day playing Shadow Legends, you'll be rewarded with free mystery shards that, if you're lucky, might contain rare rewards. If you would like to be rewarded with high-quality shards, you'd have to participate in the game's special missions.
For instance, various game modes often reward you with ancient shards, including traveling through the different keeps such as Spirit, Void, Arcane, and Force and even exploring the dragon's lair. Additionally, players who have managed to save up enough gems may buy shards from the game's store. And if you're finding it hard to save up enough gems, the game rewards you with an ancient Shard every three days, so always remember to claim it.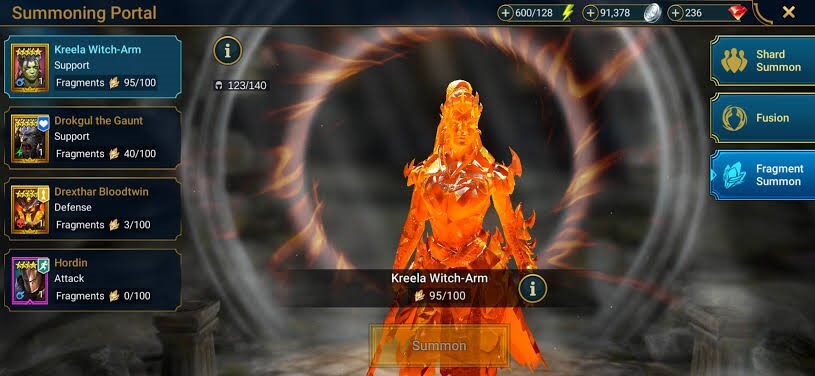 Upgrade your Market and Mines
---
Mines, market, and sparing pit are important, especially if you plan to spend hours on the game. Gem Mines helps you acquire gems, the market, on the other hand, helps you to gather blue shards and artifacts, while the Sparing Pit gives you tons of XP.
Conclusion
---
RAID: Shadow Legends has many features that will take even players familiar with turn-based strategy RPG games some time to get around and master. From choosing your champion at the start, playing campaigns and quests, and trying to form your deadly team of champions, Shadow Legends offers a lot to players that'll keep them hooked for hours.
That's it for our tips and tricks guide to help you understand some of the game's concepts and how you can easily progress by participating in certain quests and playing other game modes.