It's astonishing how mobile gaming has evolved over the last couple of years and continues to do so. Most newly launched smartphones come with insane specs that have convinced PC and Console developers to port some of their flagship games to the mobile platform.
Raid: Shadow Legends is one of the PC games that made its way to mobile in 2019 and has so far amassed millions of downloads on both Android and iOS.
Raid: Shadow Legends is a turn-based strategic RPG game with a gatcha system that collects dozens of characters or, as they're labeled in the game, Champions. The game offers a mediocre and predictable story in its single-player mode with an impressive artistic presentation that you don't see every day for mobile games.
Published by Plarium Global LTD, Shadow Legends has received its fair share of hype since it launched. And while there's actually a lot to admire in Raid: Shadow Legends, the game has its downsides that we simply cannot ignore or fail to mention in our review. So without wasting any more time, let's get into our review for Raid: Shadow Legends.
THE GOOD
Impressive Turn-based feature
---
Raid: Shadow Legends offers an interesting and well-thought-out turn-based feature that allows players to enjoy the game with as many as five playable champions. The champions classes also range from low-level heroes to high-level ones. If you even prefer to have tons of champions from various classes in your squad, you can do that.
Each of the champions also possesses a unique trait and skill that could be a ranged attack, melee, or just special buffs that'll give their team some additional perks to use in battle. Despite its impressive and well-thought-out turn-based feature, Shadow Legends is still quite sufficient to have its positive aspects outnumber the negatives, as we'll elaborate in our review.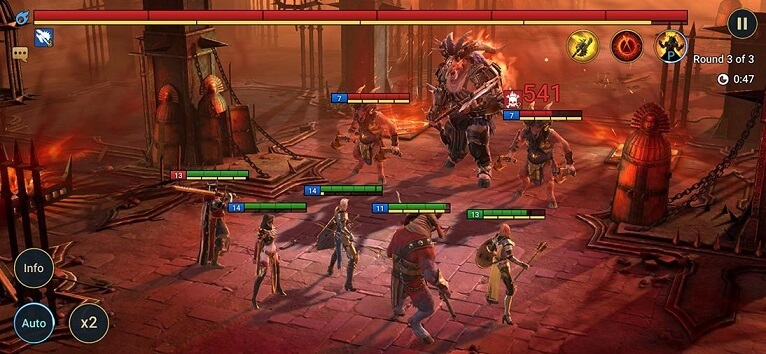 Fascinating Graphics
---
Another positive aspect where Raid: Shadow Legends thrives is the graphics and visuals which it offers. A lot of turn-based games can be compared to this game in other aspects, but in terms of graphics, we simply wouldn't look much further than Shadow Legends.
The characters are well designed; it offers console-like graphics on mobile, which can be justified considering how the game first made its way to PC. Shadow Legends does not disappoint in this aspect from the champions, battle scenes, and overall visuals.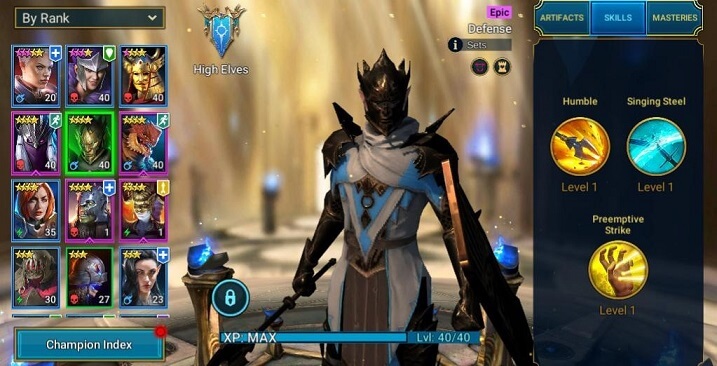 Controls and Soundtrack
---
Like pretty much the controls implemented in every other mobile turn-based game, the controls are average, with a couple of buttons on both sides of the screen. There are three buttons on the left side and three buttons on the right side for this game. The buttons on the left side comprise Auto-play, Speed up, and Info. At the same time, the buttons on the right consist of your skills and special abilities.
As for the game's soundtrack, it's actually pretty captivating for a turn-based RPG game. Both the in-battle soundtrack and the lobby screen music are impressive, and that's another area we think the game excels once again.
THE BAD
Disastrous Pay-To-Win Element
---
At pretty much every point in this game, players are pestered to spend real money. Whenever you transition from any screen, you get a pop-up that tells you to buy either a Gem pack, Warrior pack, Level 10 Pack, or some ridiculous other equipment that you can only get by spending real money.
Most of the time, the prompts enter a spree that sees you getting five to six prompts. If you close one, another pops right up. And worst of all, Plarium Global added a frustrating countdown timer on every pop-up that indicates it's a limited offer.
Anyhow, these comments aren't to say that game developer shouldn't monetize their games. We fully understand that every business needs to have some method of revenue generation to justify the costs spent on the whole development and production process. Millions of players have been subjected to some terrible and manipulative monetization methods. Over the last couple of years, the entire video game industry and Raid: Shadow Legends have taken the same approach.
If the purchases gave a considerably high increase to your champions' overall stat, it would've been less terrible. However, the game's purchases simply add what we would call a spike to your champion's overall power level.
Are you tired of grinding to get more gears? Take out your Visa. Are you in need of more silver in order to get a new weapon? Slide-out your MasterCard. And if you're dissatisfied with your Arena rank, simply spend more money or remain in the lowest ranks forever.
The problem with Raid: Shadow Legends isn't just that it often asks players to purchase something; it's that spending real money is the only way you can compete with other players. Which is a really negative aspect of this game.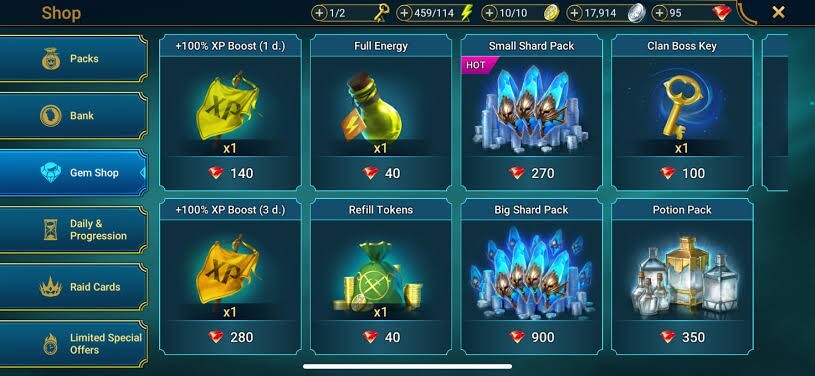 Terrible use of Auto-play
---
Auto-play is a feature in many fighting and turn-based strategy games that robs players of the exciting experience of manually playing a game. Some games even limit Auto-play to certain modes such as farming, completing minor side quests, and others. But in Raid: Shadow Legends, the game's Auto-play feature isn't limited at all.
Players can even use the Auto-play feature in the game's main story campaign as well as pretty much every other mode. Even the game's PVP system has the Auto-play feature, which means you don't even have to control your champions when playing against a real player.
While players can simply ignore and decide not to use this feature, the game's AI does a fantastic job in performing tasks and winning battles, which makes it almost pointless to manually play this game. To make matters worse, the developers introduced a high-speed mode in the Auto-play that makes the game run at double speed so players won't have to wait long to progress in the game.
This feature has done a fantastic job of completely ruining the whole game's experience.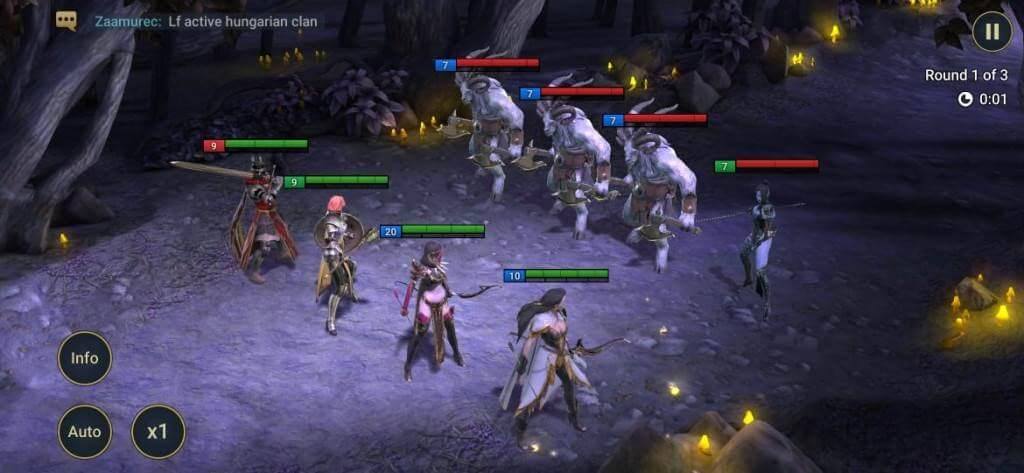 Conclusion
---
There's a lot to admire and take part in Raid: Shadow Legends. The game deserves praise for its impressive graphics and visuals, plus a great soundtrack. Sadly, the game's overly advertised equipment and Auto-play feature just rob it of a perfect turn-based experience. If you enjoy Auto-play a lot, then definitely look no further than Shadow Legends, but if your taste is the other way around, then this game isn't for you.