Boom Beach: Frontlines, a free-to-play multiplayer action game set in the Boom Beach universe, is soft launched in Canada on October 19, 2021, by Supercell's Space Ape Games studio. You can play it on your PC using LDPlayer.
It's a fast-paced, free-to-play multiplayer game in which nine human players compete against nine other human players. The game lead for Boom Beach: Frontlines, it's a collaborative genuine strategy game based on Supercell's existing Boom Beach themes and avatars.
Space Ape Games, based in London, which Supercell bought outright in 2017, has been developing the game for four years, according to Mansdorf, the Boom Beach: Frontlines's lead person. As the game nears its global release on iOS and Android, pre-registration is now open.
"This game has been built on a lot of blood, sweat, and tears," Mansdorf remarked. "It's a Battlefield for mobile." It implies it's a game about large teams, epic battles, vehicles, defenses, power-ups, and all kinds of mayhem and wonderfulness wrapped up in a mobile-friendly package."
Top Down Combat
---
The game is played from a top-down perspective. The touchscreen controls are comparable to those found in a twin-stick shooter. The left thumb is used to control a soldier's movement, while the right thumb is used to point your weapon at the enemy. When you move close enough, your weapon will automatically shoot at an enemy and reload. It's your job to keep your sights on the adversary, even if they're aiming for you.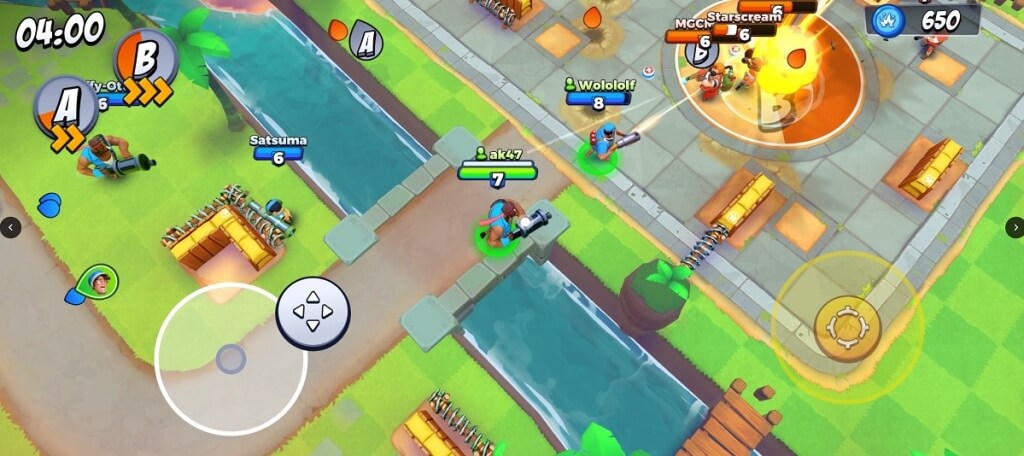 "What we all concentrated on was trying to build a twin-stick shooter that could really be accessible for everyone while also giving you that sense of being part of a larger conflict on a wide scale," one of the developers explained.
Boom Beach was first released as a strategy game in 2014, and it is still being played today. Before it was linked with the Boom Beach IP, the team was working on a sample. When Space Ape Games first prototyped the game, it was always a WWII game, thus partnering with Supercell on the IP made sense.
"Not only do we use characters from Boom Beach," devs explained, "but we've already generated our own characters and our own sort of intellectual property movement."
The new game features cartoon-style characters and an approachable fighting system that is free of death and blood. Boom Beach: Frontlines is a simple game to pick up in under a minute.
"The original game and the environment on this tropical island paradise truly inspired us," he said. "It's serious business, but it's also fun and profitable." There isn't any death or devastation. It's about going out and destroying the enemy while being surrounded by a beautiful green setting."
Leveling Up
---
Players can level up their HQ to gain access to additional troops and load-outs, which they can then use in battle. Boom Beach: Frontlines introduces a vibrant cooperative battlefield to mobile platforms with a regular pipeline of updates, a strong diversity of units, constant map rotations, and gameplay that rewards teamwork. With the Zooka, you can get tanks and drop explosives on foes or blow up bunkers.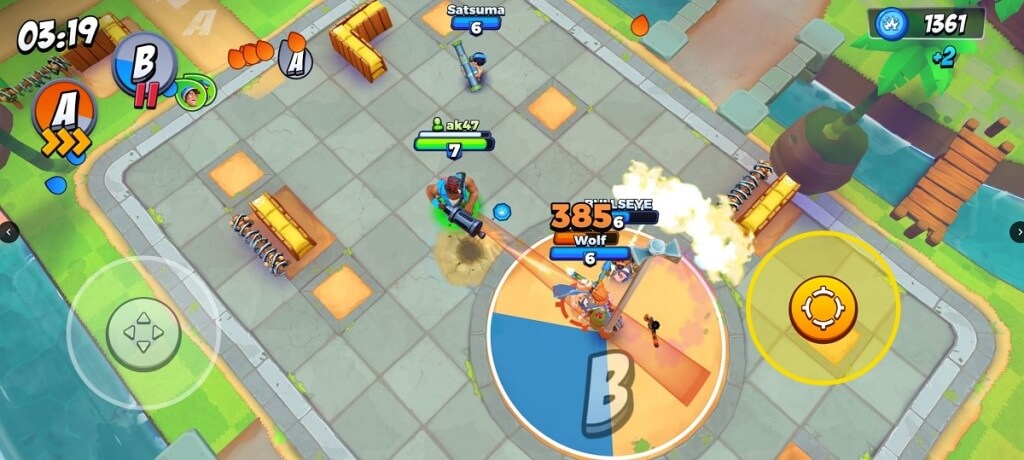 A sharpshooter and miniature robot grunts, and baby tanks are among Space Ape's own characters. You may level up your base and characters to unlock and acquire more units, defenses, vehicles, and power-ups. While the game is fast-paced, it is latency tolerant, meaning interactions can last up to a third of a second.
There are other modes in the game, such as taking a location and holding it against an enemy attack. Weapons such as machine guns can be used to defend the point, and vehicles such as armored cars can be used to go on the offensive. During combat, you can earn and play 44 different character cards to give yourself an advantage.
"There's a lot of substance and variety," the devs explained, "which means that every battle might play out differently, especially later in the game."
The game is supported by a monthly Boom Pass that contains a free and premium tier. You can use your winnings to improve your cards and gain access to higher cards between the battles. The characters will be accessible to all players, not only those who have made purchases in the game.
This is one of two games released this year by Space Ape Games.