Everyone loves to take on various adventurous activities which are challenging but thrilling. The Ragnarok V: Returns gameplay also lets you enjoy a vast range of adventures, so keep its name on the list of games you must try. Many quests, missions, craft systems, dungeons, and other amazing role-playing gaming elements are available here. But today, we focus more on the tips related to earning skill books which are essential in enhancing the character in various ways, and with this guide, you will learn how to hunt skill books easily as a new player.
Table of Contents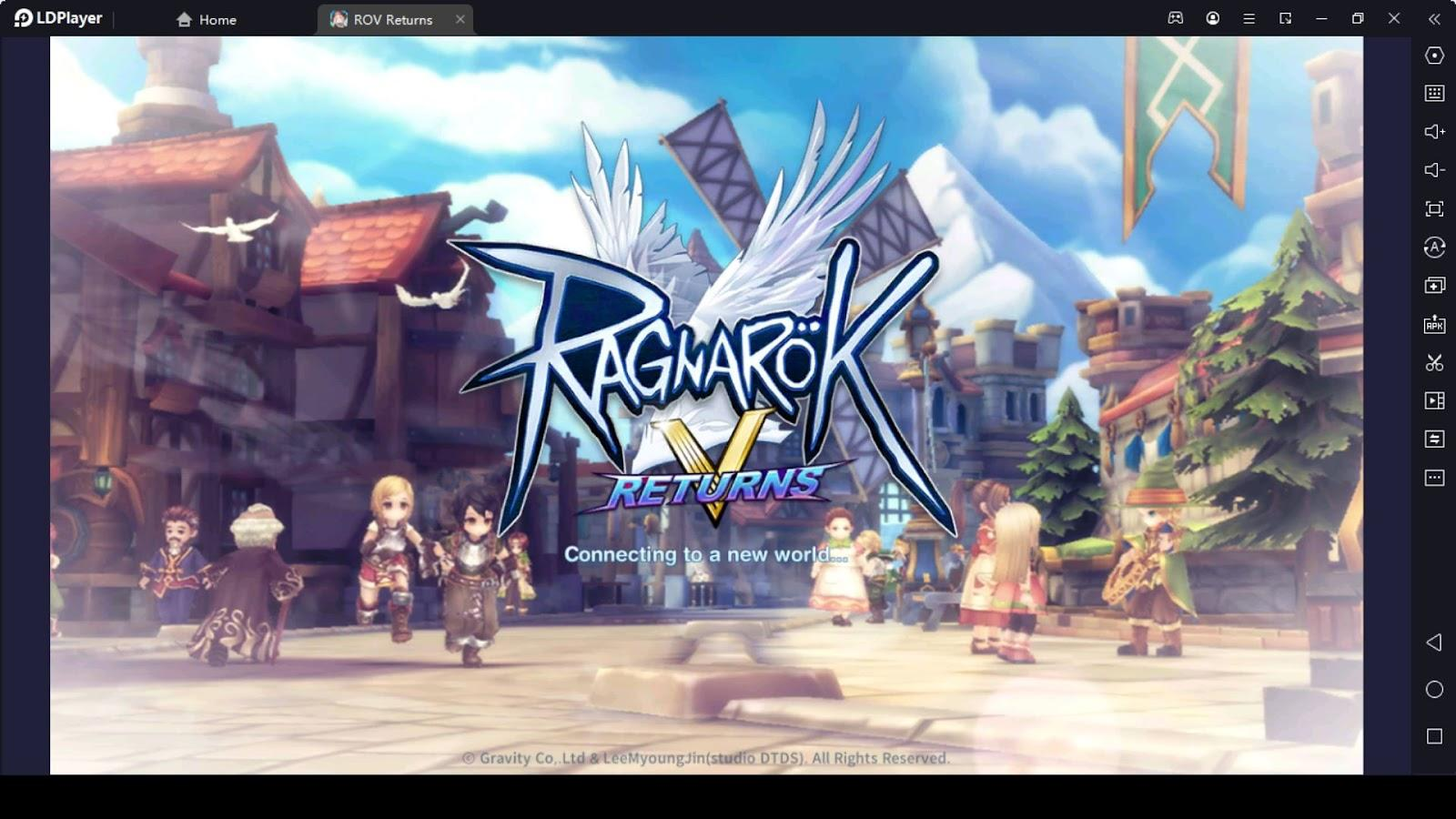 Once you enter the guide, the first thing you will receive here is a comprehensive introduction to the skill book, and then you will find out the tips you can use to obtain these skill books. With the tips you will learn here, you can get more skill books and use them to enhance the character in various ways. When your character is enhanced, you can play Ragnarok V: Returns on PC using the best android emulator LDPlayer 9, without being troubled over the method of finding more skill books.
Ragnarok V: Returns Gameplay Skill Book Introduction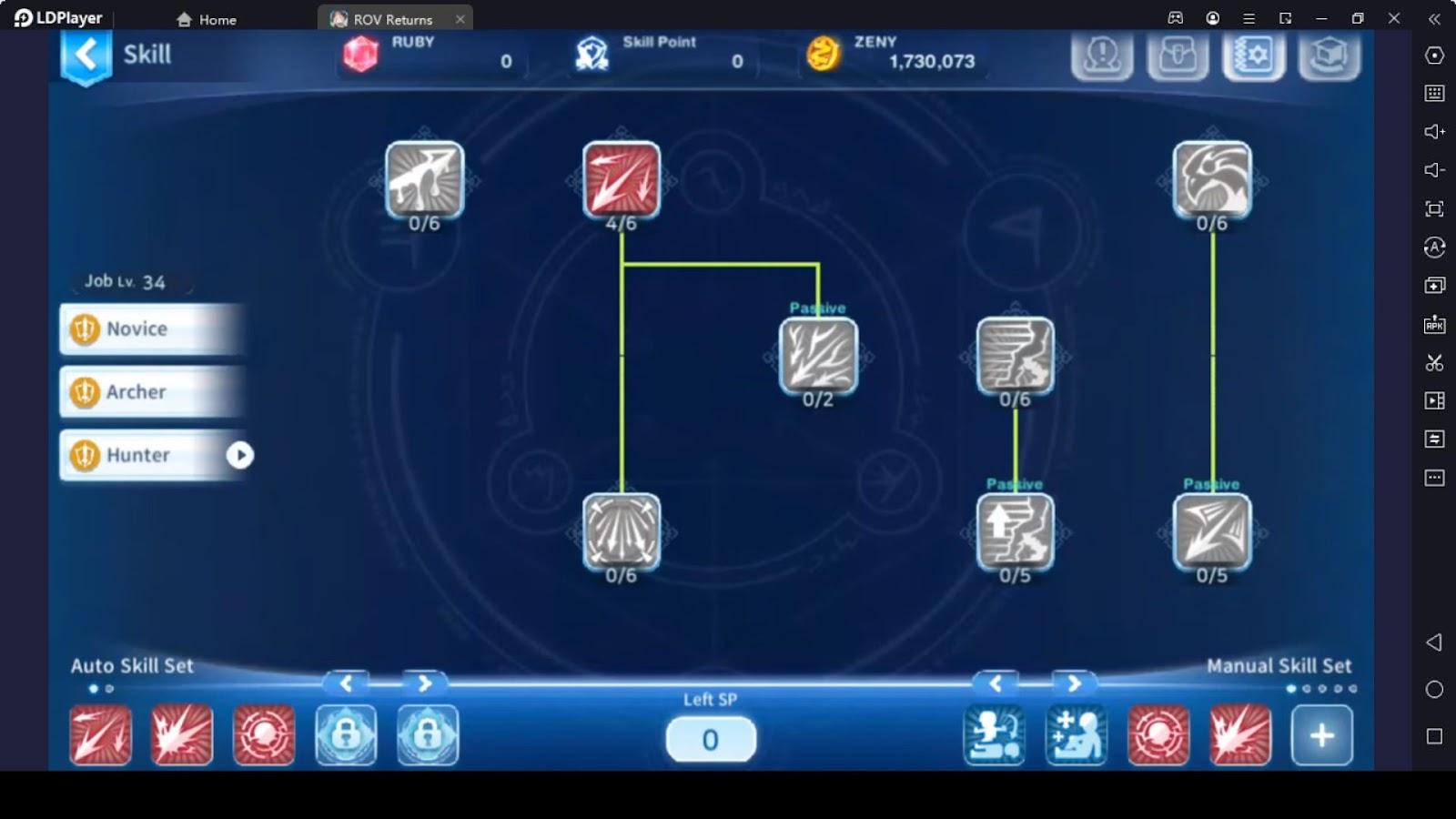 As promised, now is our time to introduce you to the skill book you will need in this gameplay. Skill book is a manual for acquiring various skills related to your character's job. Your character has different job levels according to the character's class. In each job level, there is a skill tree where the players can spend skill points along with the manuals to unlock these skills for the character. Therefore, as you can understand, the skill books are the manuals you should gather to unlock various skills for your character.
Different types of manual nooks or skill books are available here, and according to your character's job, the type of skill book will change. Since these skill books are a part of the process to unlock more skills for your character and enhance them, you should know where and how you can gather these skill books, and from the next part of the guide, you will see how you will collect these skill books.
Tips to Obtain Skill Books In Ragnarok V: Returns Gameplay
As skill books play a significant role in the game, you should learn the best methods you can use to obtain these skill books. Once you know them well, your period of worrying over skill books will finish because, using these tips, you can get more skill books needed to unlock skills and enhance them. The perfect and the major tips that can be used to obtain these skill books are given below with good explanations.
Perform Sub Quests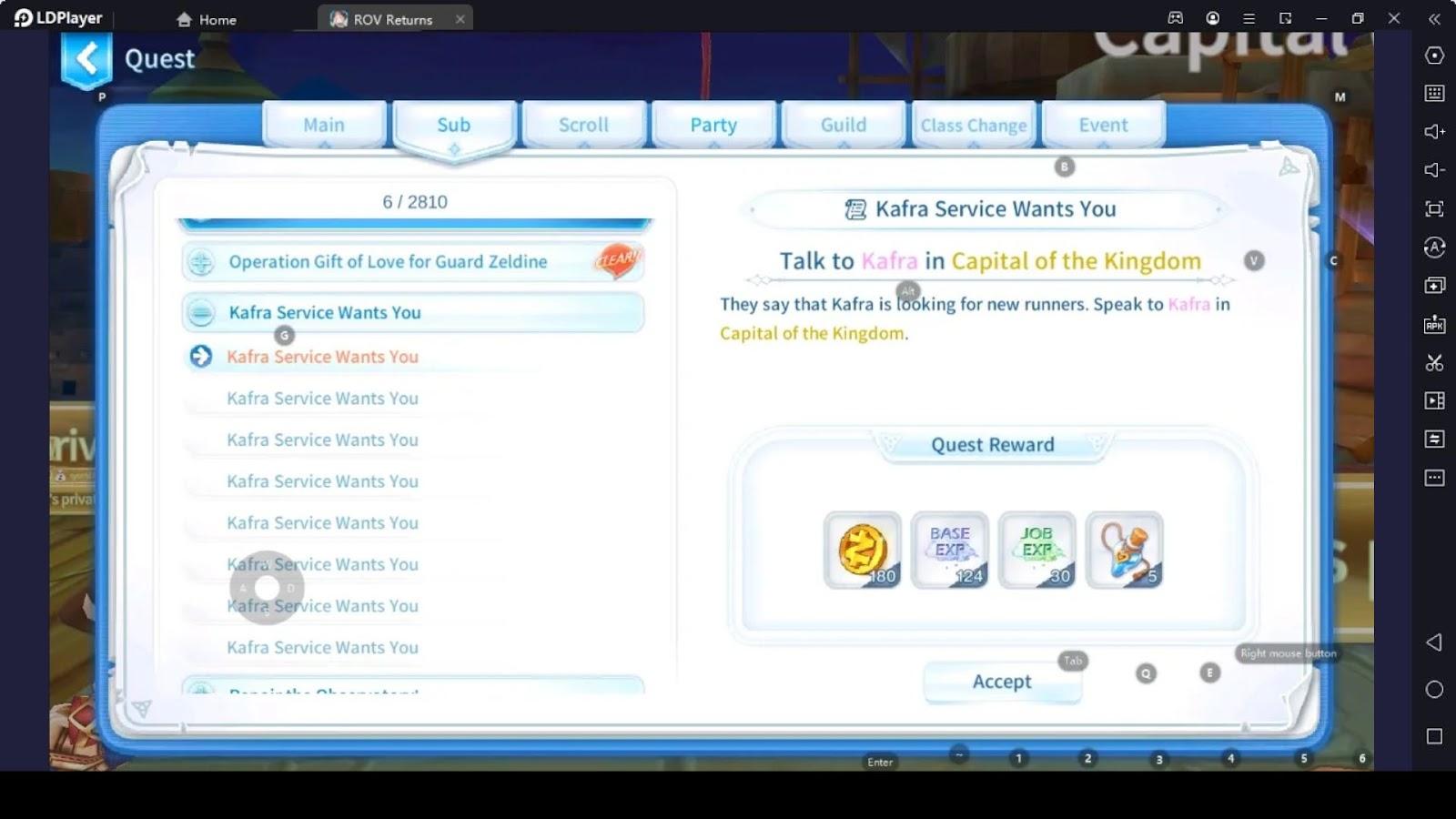 As we are giving you the best methods to obtain skill books, the first one we chose for you is about performing sub-quests. When you complete sub-quests, some of these sub-quests will reward you with various skill books needed to upgrade your character's skills. You can go to the main menu, then tap on quests, and there you will see many types of quests available, but what you need the most in this situation is the sub-quests.
You will see a list of sub-quests is given for you filled with more sub-quests, and completing all the sub-quests one by one will give you a chance to obtain skill books. Since these sub-quests are relatively easy to achieve, you should follow this tip and get more skill books which are beneficial in this gameplay. Even though there are many sub-quests, not all will offer you skill books, but most of the sub-quests in the list will give you a chance to obtain skill books while completing them.
Battle Pass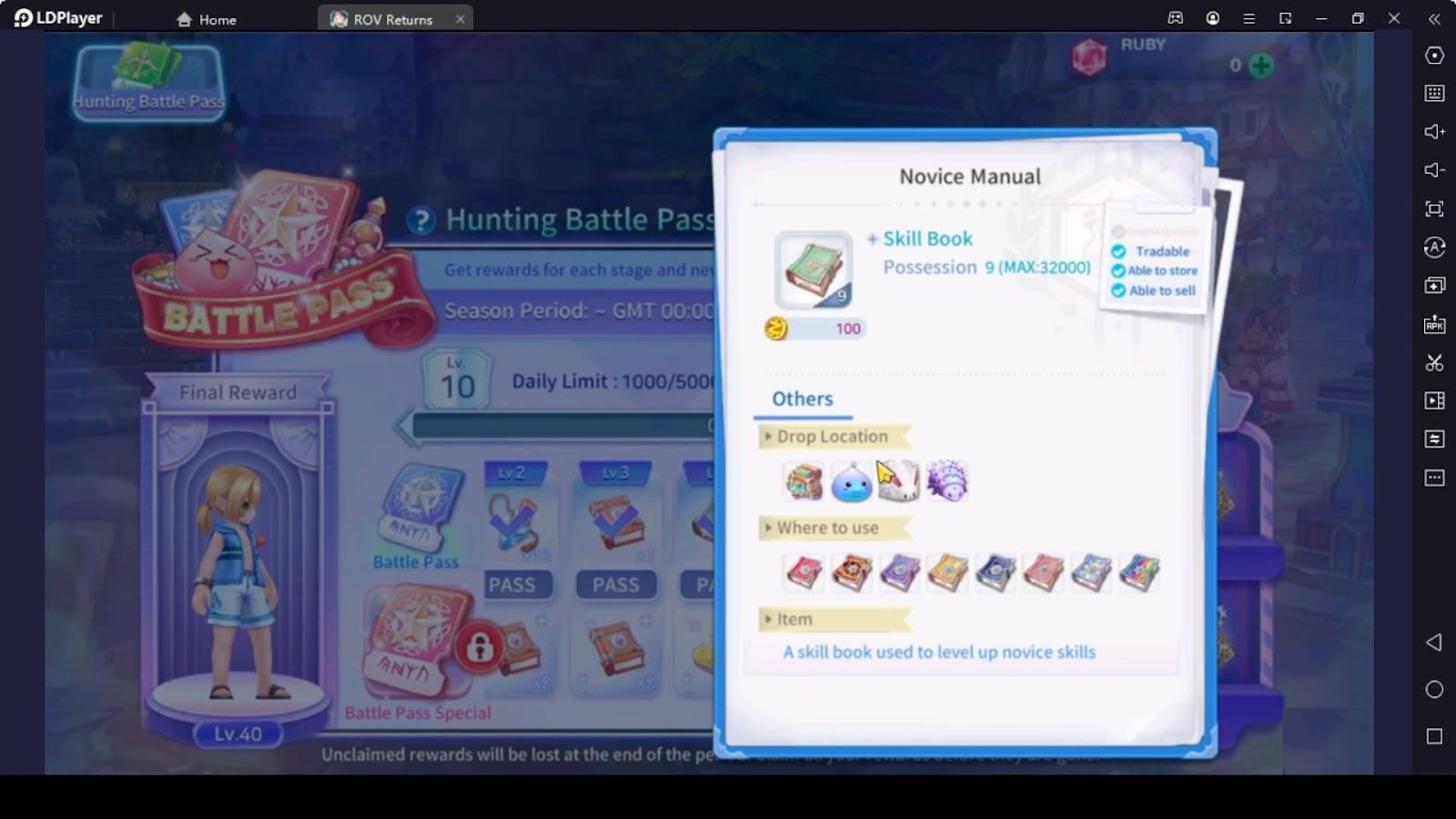 Many missions are given in the battle pass that you can acquire through the main interface of the game, and completing these battle pass missions will let you get skill books. The battle pass has two paths which are a free path and a paid path. No matter your path, you will obtain more rewards when you complete these missions given in the battle pass. Therefore, check the missions given in the battle pass and complete them to get more valuable rewards for your gameplay, such as skill books.
Move to Specific Monster Drop Locations
Once you enter the skill menu, you can check the skill books or manuals you want to upgrade or unlock a specific skill for your character. When you tap on the skill book icon shown in a skill, you can see the drop locations where you can gather these skill books. Once you tap on the indicated locations, you will be automatically transferred to the place where the skill book will drop.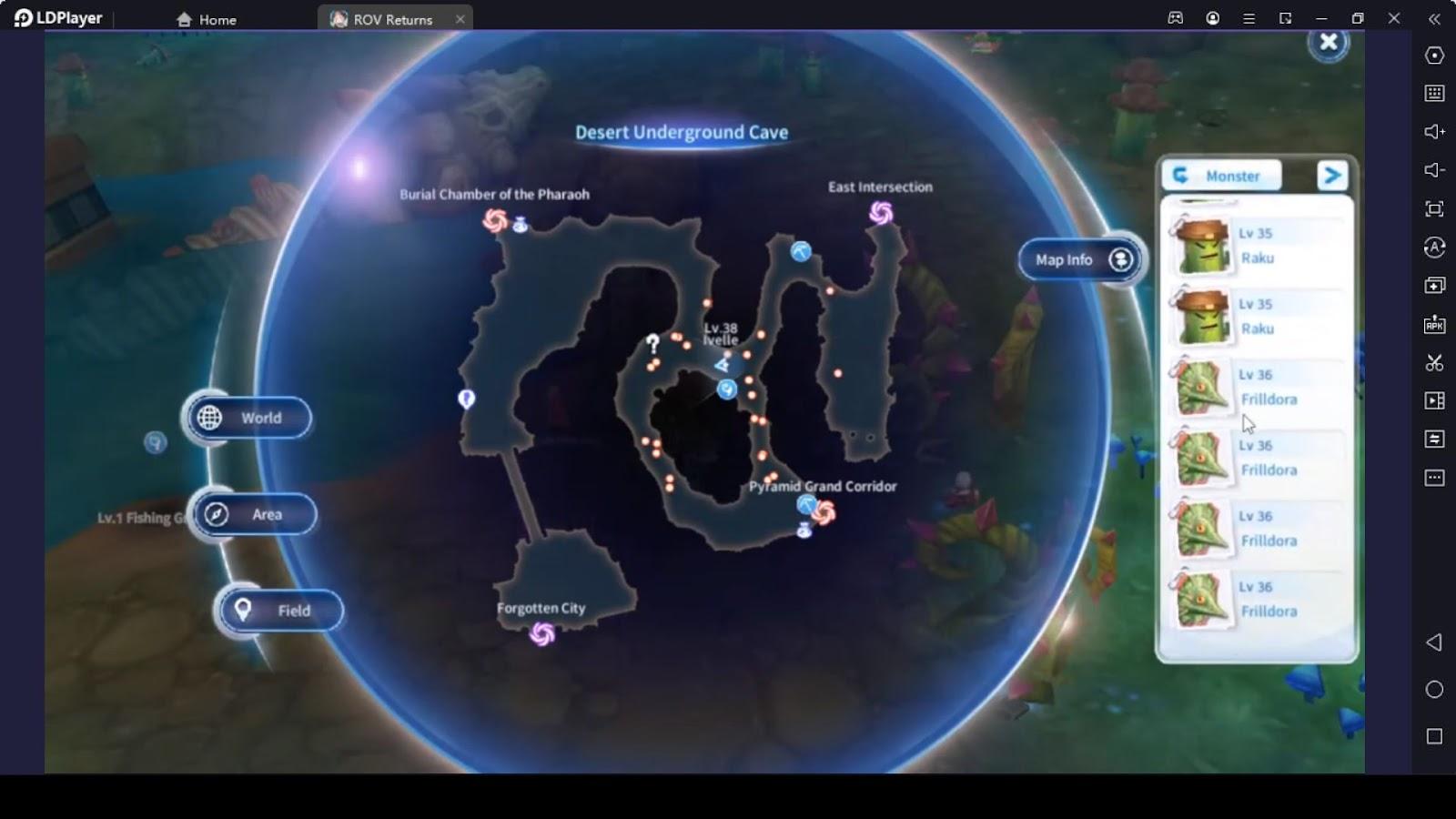 These are like monster droppings meaning each area has monsters you must battle against. Once you fight with monsters and defeat them, they will drop the skill books you need. Even though this is harder than the above two methods, you need to follow this Ragnarok V: Returns gameplay tip, too, as it is essential when finding skill books to upgrade the job skills for the character.
When battling with monsters, you should use the game-given controls efficiently to kill all the monsters without getting hurt by them. But if you are not used to the given commands, you can still use the best emulator, LDPlayer 9, to play this game on your PC and use the Keyboard Mapping feature.
When you use the Keyboard Mapping feature in LDPlayer 9, you can set shortcut keys to replace all the game-given controls in the layout. With your set shortcut using the features of LDPlayer 9, the battles will be easier for you to conquer in just a few seconds. Therefore battle with monsters through LDPlayer 9, assigning the preferable keys to the gameplay and obtaining more skill books with fewer efforts.
Explore Dungeons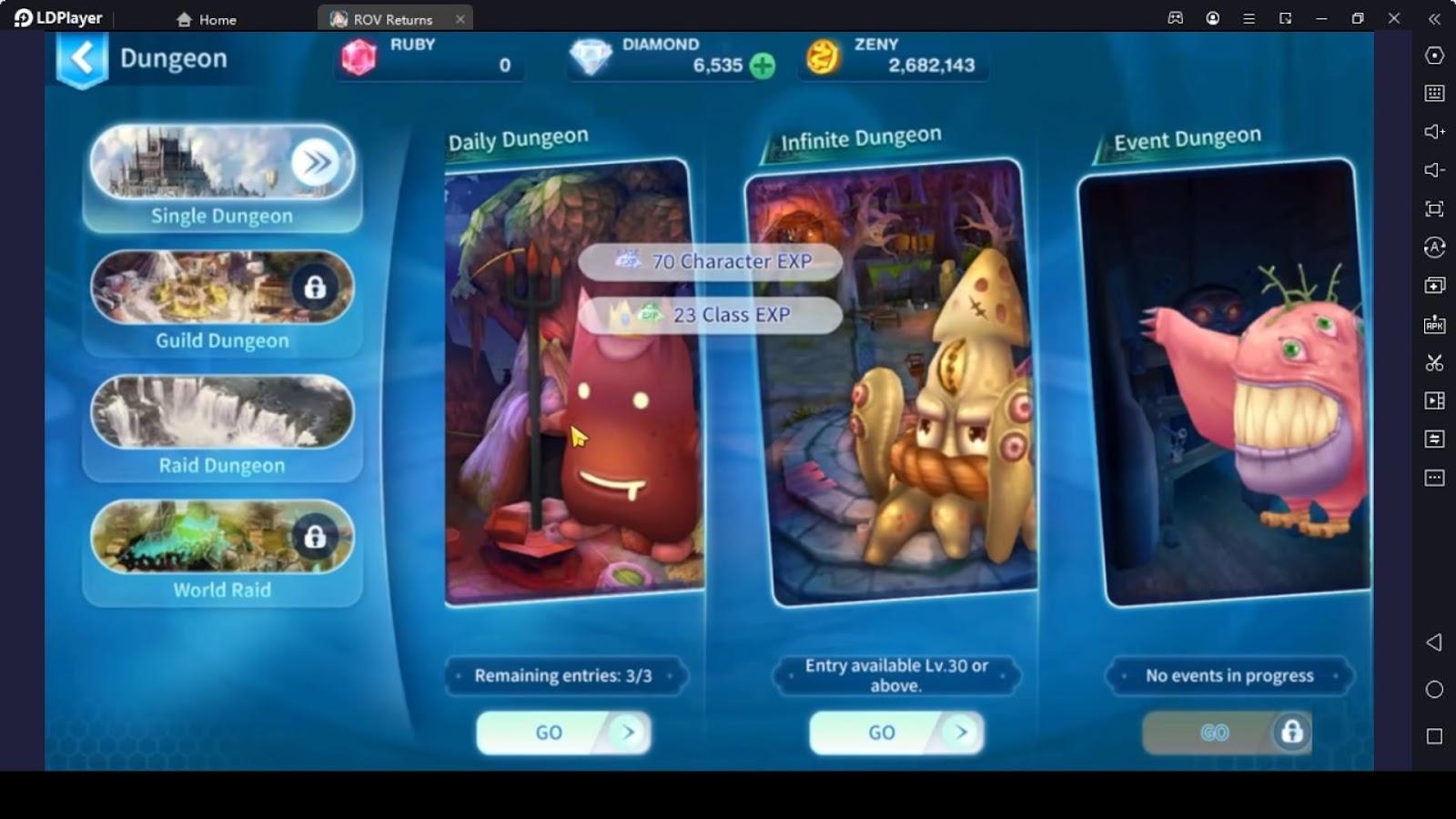 Exploring various dungeons given in the Ragnarok V: Returns gameplay is another way to obtain various skill books. Every dungeon exploration available in the gameplay will allow you to loot items through them, and you can preview what kind of items you will loot through these dungeons. Sometimes, in these dungeons, you will see skill books available for you to loot, and in those times, we recommend you explore dungeons and obtain them, as it is among the best methods to hunt skill books.
Purchase Through RO Shop
Purchasing skill books through the RO shop is also one of the best Ragnarok V: Returns gameplay tips you can use to obtain skill books. Although other methods are free of cost and only need a little effort with some time, purchasing through the RO shop will cost you a certain amount of diamonds.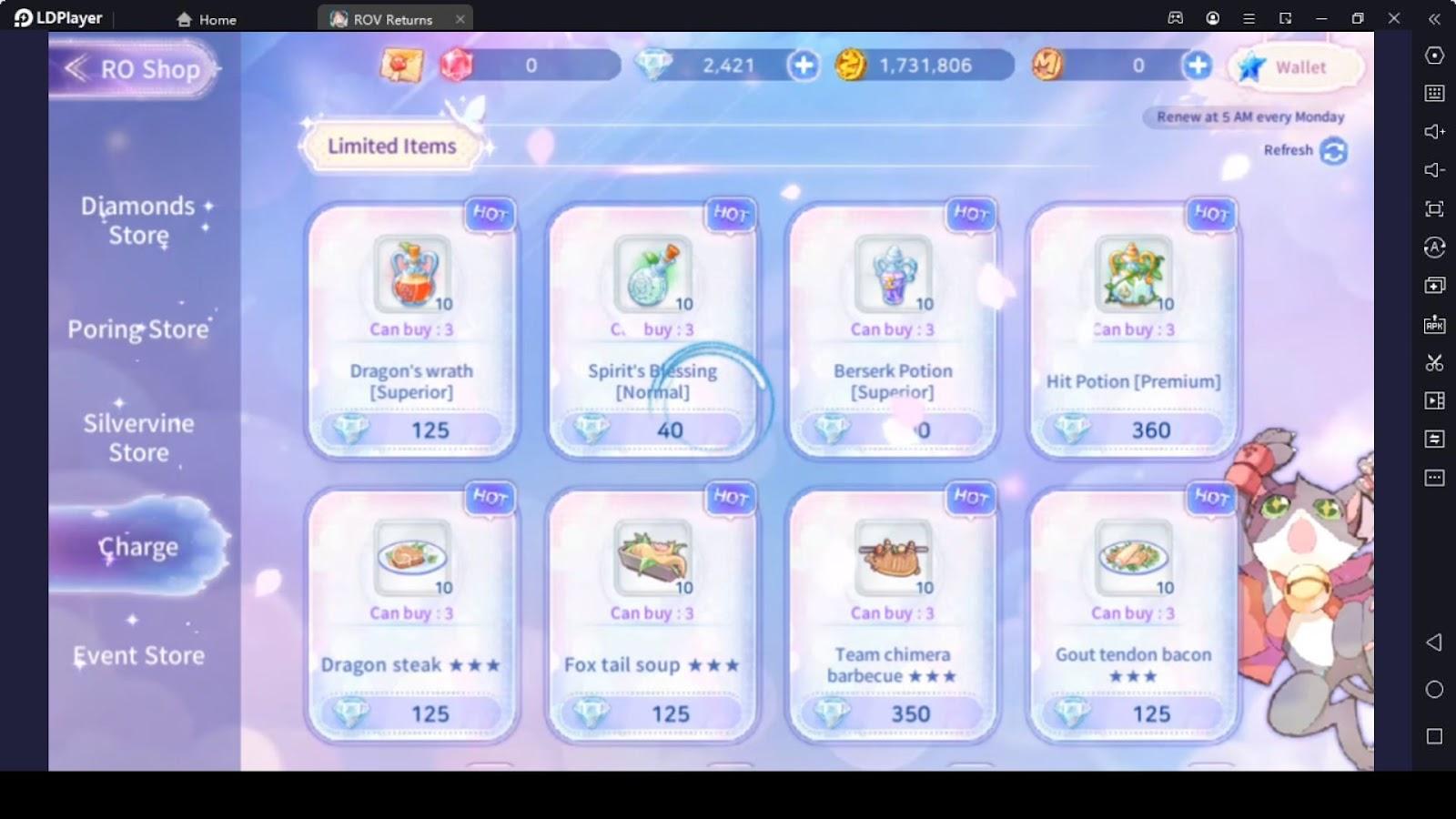 When you enter the RO shop, you will see the menu is categorized into different options, and you should choose the Silvervine Store option from the menu. If you cannot see any skill book to purchase, you should refresh the items list in the selected menu. After refreshing the menu, you can buy skill books from the RO shop, but it will cost you diamonds, as we said.
Craft Skill Books
There are some books that you cannot get through any of the above methods, and in those times, all you have to do is go to a specific location to meet the NPC responsible for crafting scrolls and start crafting the necessary skill book. So, as mentioned here, you can craft some skill books using various other skill books and materials available within your Ragnarok V: Returns gameplay.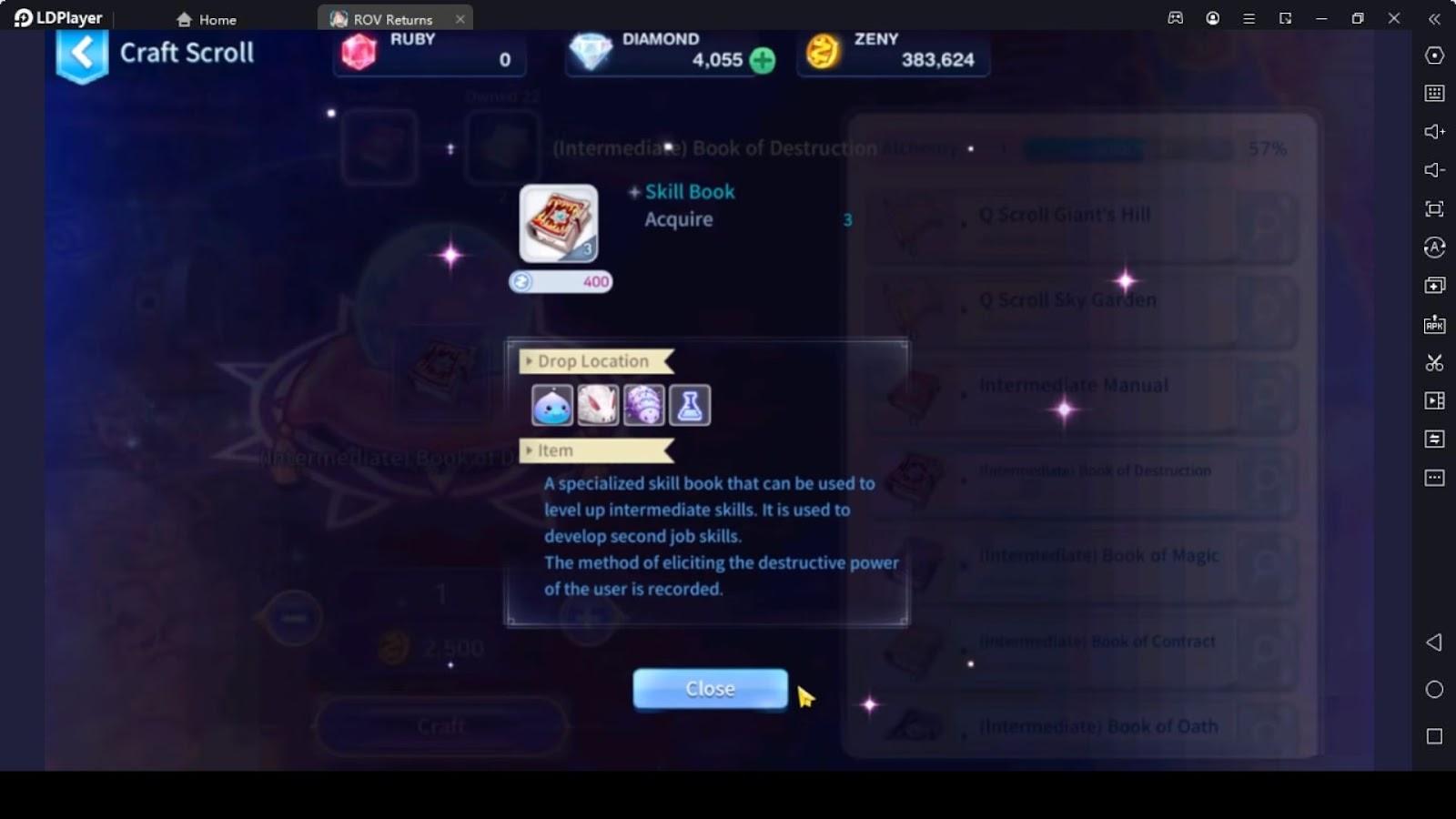 As you can see, you learned the top tips and tricks that will be efficient in finding the skill books you can use to enhance skills relevant to each job level. Even though you have these tips to obtain the skill books, the next thing you are more curious about is the Ragnarok V: Returns tier list.
There is no need for a Ragnarok V: Returns tier list now, as this game has only a few Ragnarok V: Returns classes to choose from and build your character. According to your desires, you can select the class, develop your character and upgrade the character's skills according to various job levels using the skill books gathered through the above means.
Conclusion
Above mentioned are the best methods that you can use to earn skill books in the gameplay. Even if you are a Ragnarok V: Returns beginner, with the help of these tips, you can obtain skill books and enhance the job skills of the character to get promoted from one job to another. The more skill books you have, the faster you can level up in Ragnarok V: Returns gameplay.