Ragnarok Origin Global is released, and what are you waiting for now? It is time to take part in this world to beat more monsters within a fantasy world, and you now get to go with more characters, landscapes, dungeons, kingdoms, and many other things in this MMORPG gameplay. But, before making any handy movement from your gameplay, you must prepare yourself with some best guidance, so we are here to give you a perfect beginner guide that can make it easier to handle your gameplay.
Table of Contents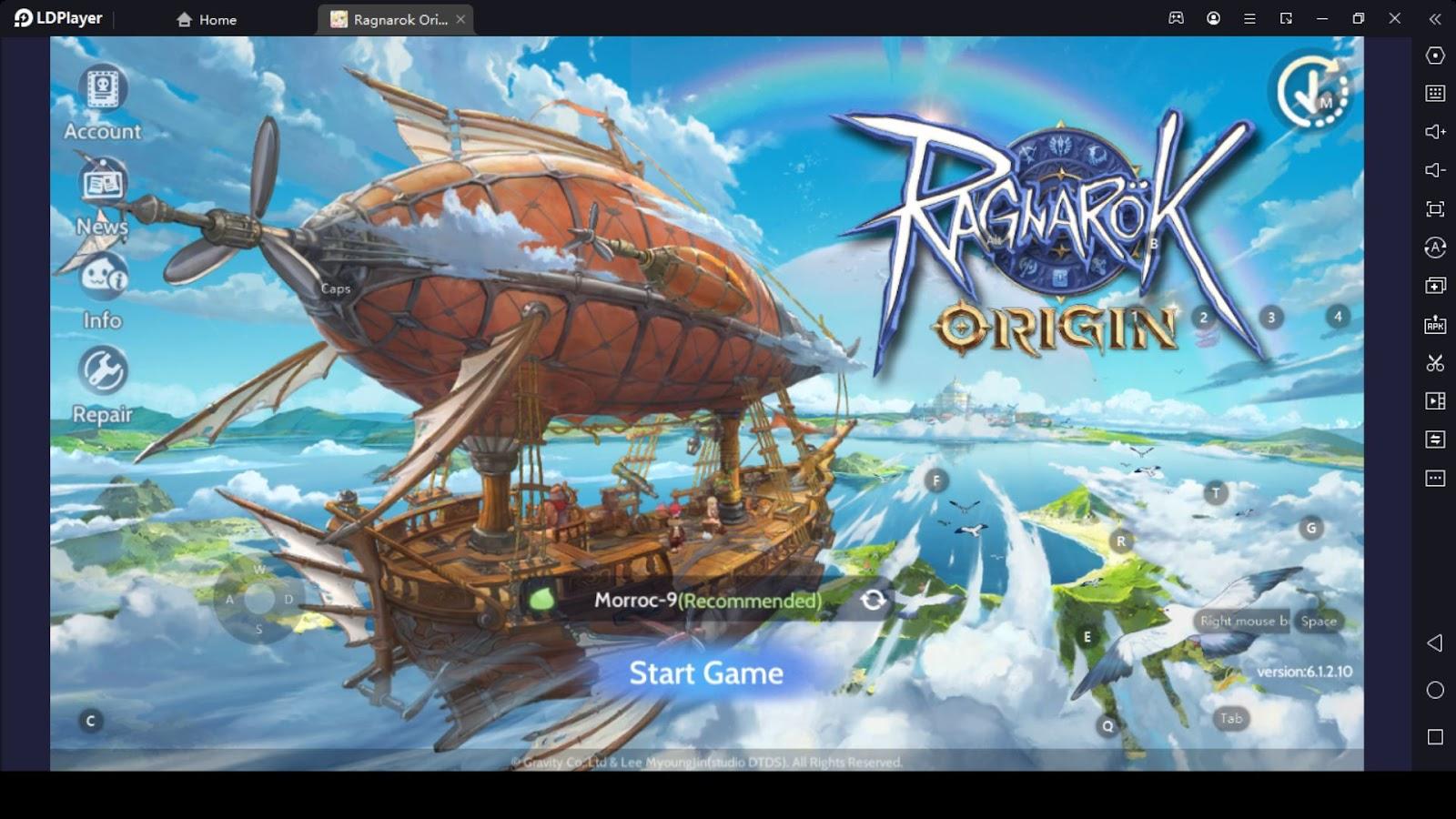 Download Ragnarok Origin Global on PC
There are many characters, action combats, and adventures that you have to go through in this game, and you have more pals and more pets with you to complete these all to the best. You cannot expect the same encounters to happen here because there are many of them with different skills, and you must choose a better job and have some better customizations done to yourself, as it is the only way to become better for your entire gameplay.
So today, we are here to provide some best Ragnarok Origin Global beginner tips that will make it easier for you to follow up with the game, and we will provide you an overview of the basics of this game so that it will make it easier for you to handle everything better. Get ready for the game by playing Ragnarok Origin Global on PC through LDPlayer 9, as it can give you next-level gameplay. Let's start our guide.
Creating a Character
The first thing that every beginner has to do is to create their character, as they are the ones that they will use to continue with their gameplay. We have six different job roles to choose from as a beginner from the Ragnarok Origin Global classes tier list, and you need to be wise enough to choose one that works for you well here. Let us give you an overview of all the jobs in the game as follows.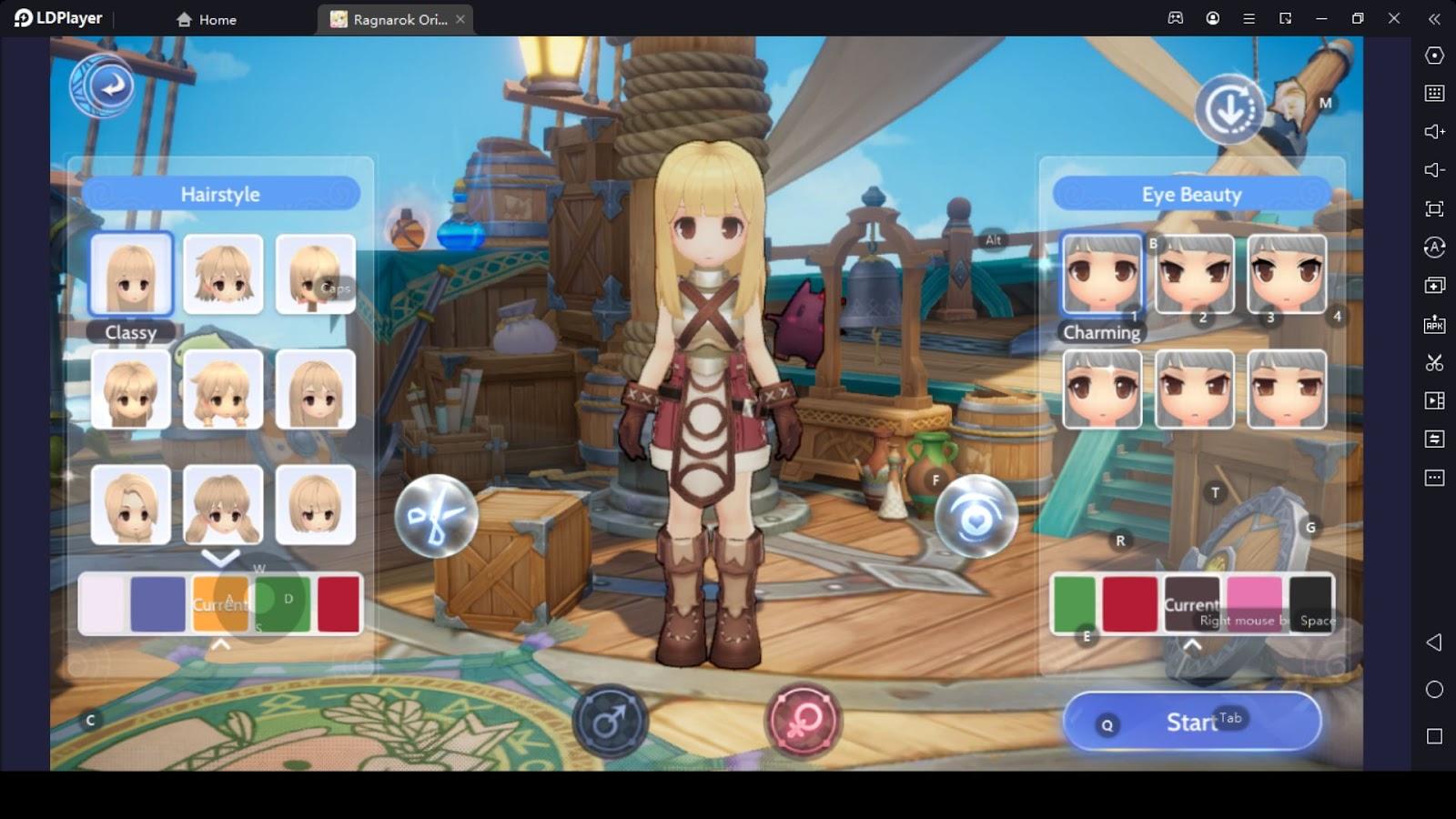 By examining these heroes, you can choose a job role to continue with your gameplay and pick a class that works well with your needs. Then you can continue through the main quest.
Ragnarok Origin Global Pets
Another specific thing that comes with the Ragnarok Origin Global gameplay is there are pets. You can access them by level 22, and you will unlock different types of pets there. Not all of these pets are the same because each of them has a role to be played, and they are literally good in their roles to the best.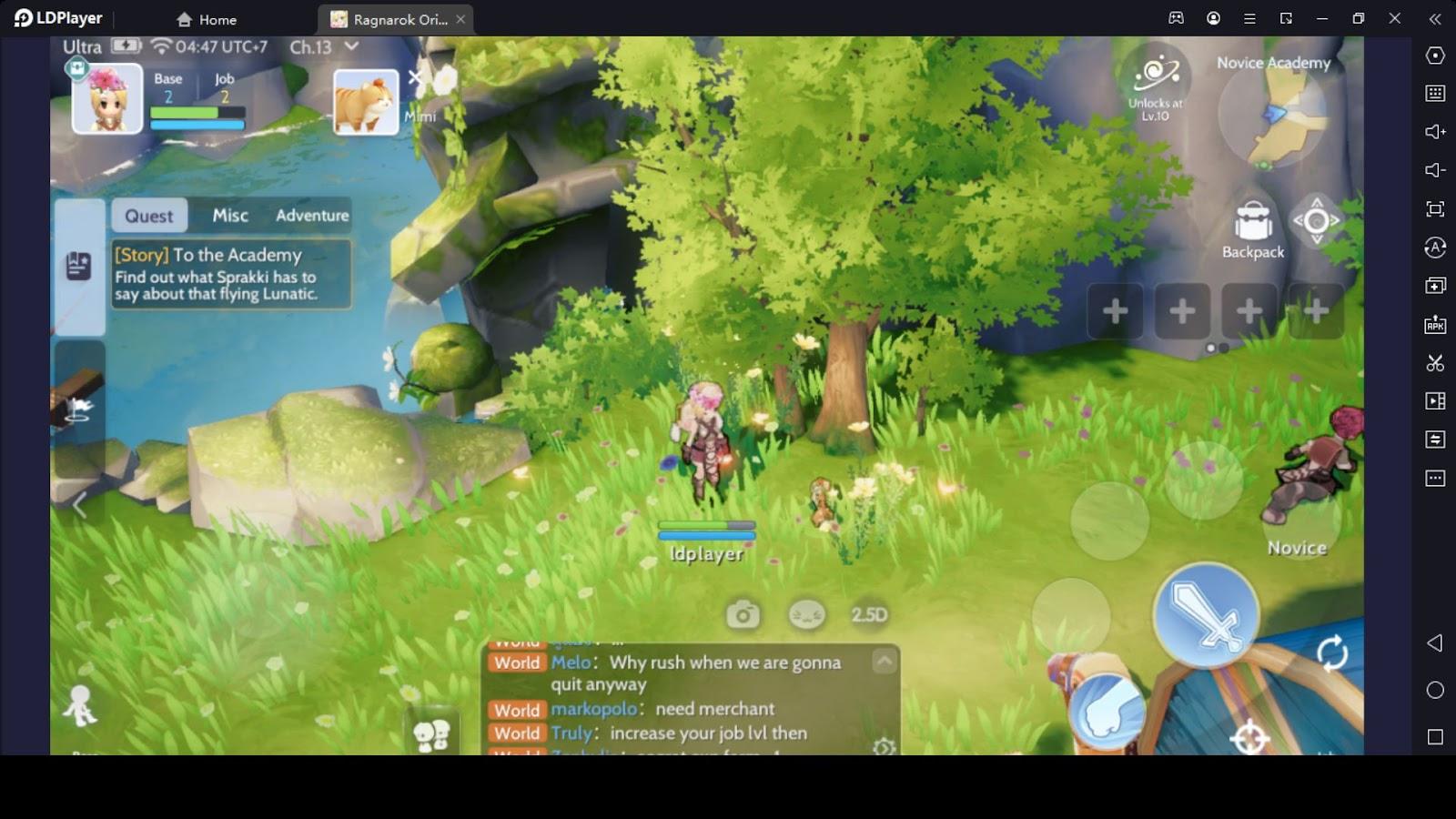 If you are still a beginner, the pets that we recommend you to go for are the Volcanic Bulldog as well as the Squidgette. But please note that this game comes with both P2E and F2P options. If you decide to go for the P2E option, there will be a lot of pet roles that you can choose from. Please note that sometimes there will be helpful pets provided to you by Ragnarok Origin Global codes as well for free. So make sure you also have a continuous look into the codes.
What are the Mounts and Title?
If you need to reach for some additional strength over your gameplay, mounts are what make it easier for the players. There are different ones to be taken from your backpack, and mounts like Poring Ride can provide you with additional movement speed with better level-ups to the gameplay. You can have these mounts when you have successfully reached level 25.
By the time you reach level 27, that is where you can catch up with a feature called Title in this game, and if you are really aiming towards increasing your ranks, then you better keep your attention on this Title feature. It comes with permanent stats so that you can be better at your gameplay as a beginner. If you have a higher rank with you, it means you are getting a higher damage-dealing capacity for yourself, which is the best thing you can achieve to handle your PVP gameplay.
Ragnarok Origin Global Sage Book
Ragnarok Origin Global is a game made up of many contents and parts, and one such impressive part it holds is its Sage book. This was back in the Ragnarok Origin game as well and now that we have the global version of this game, it comes in there too.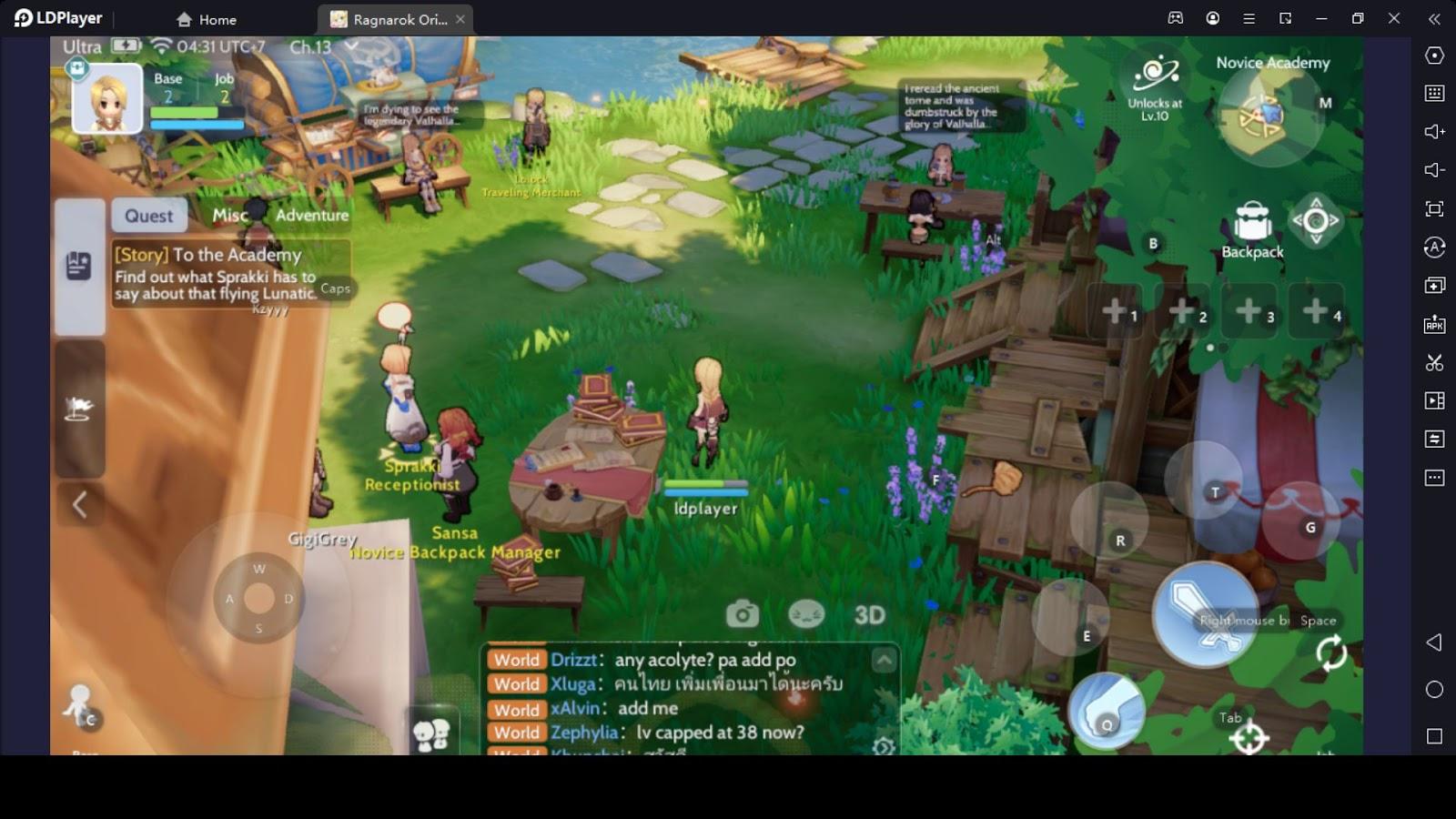 You have to make yourself until level 30 to unlock this Sage book, and these are the dungeon contents of this game. To complete it successfully, you must develop a better team and give your best.
If you have previously played this game before this global launch, you will notice that these contents are way easier in the global version, but still, it requires coming up with a better team. Since there are different types of them available in this game, and if you want to make it up to the best gameplay progress, don't forget to check these Sage books as well.
What are Guild Skills?
Guild skills are very important in Ragnarok Origin Global, and you will only have access to them once you reach level 39. As a beginner, you need to find each and every potential in this game that makes it easier for your gameplay, and now one such best way to make yourself shine through the game is the guild skills.
Guild skills can provide you with permanent stats, which will be there as a help for both PVP and the PVE contents. So, if you are a new player who is finding more ways to become better at your game, make sure that you are upgrading these guild skills and do it as much as you can so that you can become a pro player in the game.
The Battle Time and Blessing Time
There will be 150 minutes given for all the players in a day in Ragnarok Origin Global, and this time is provided for the Battle Time. Apart from the Battle time, there will be 30 minutes given to the Blessing time as well. But to do this, you need to come up with 100 activity points collected from the daily quests.
The Battle Time can be used to earn more experience from the game. It can be done by hunting more monsters. But please note that Blessing Time doesn't come up with any EXP provided, even if you have killed a number of monsters.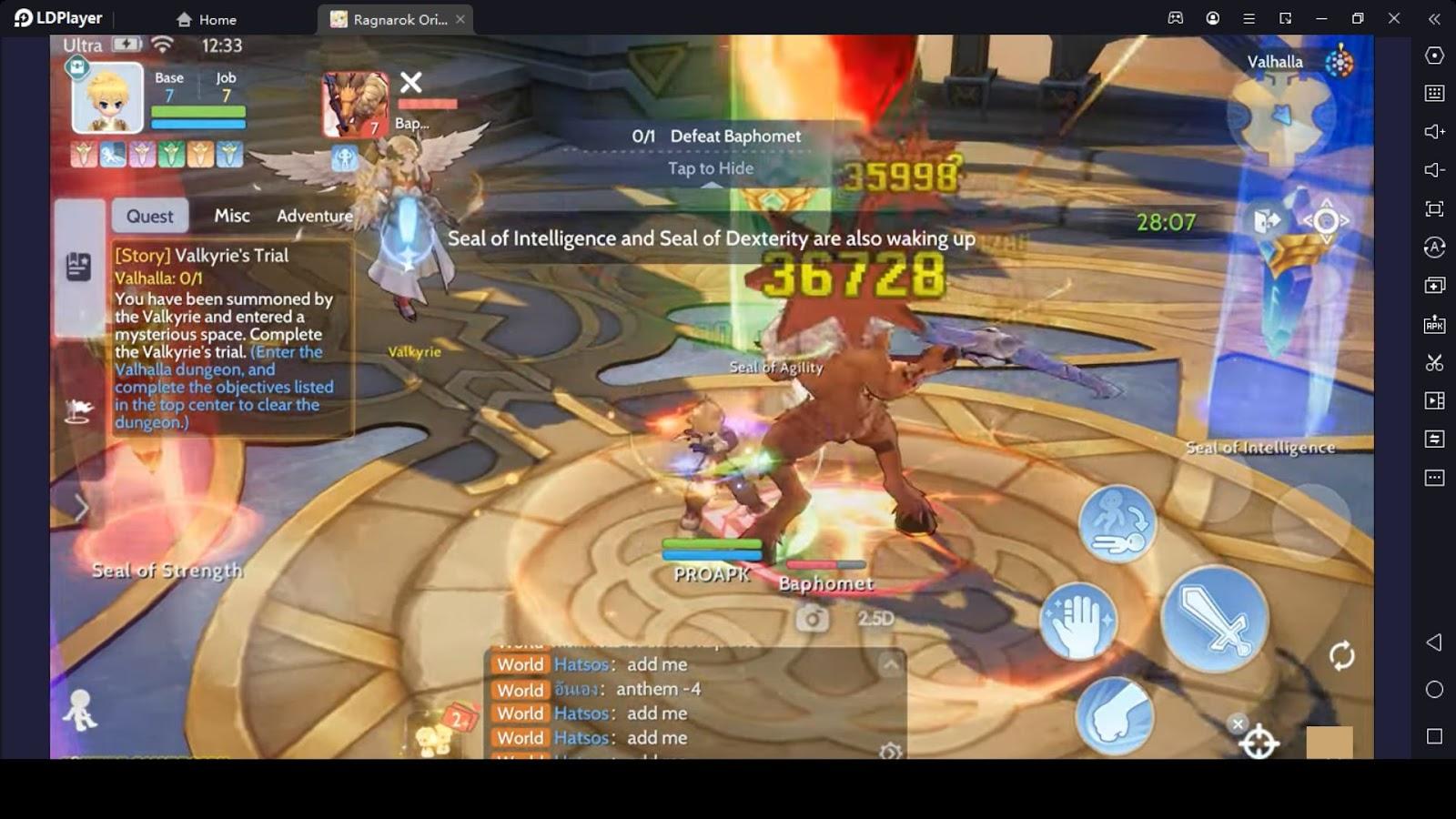 If you want the easiest way to hunt monsters within this Battle Time, we suggest you use the best Android emulator: LDPlayer 9, because it can ease your hunting. The Keyboard Mapping feature is there to set keys for all your actions, and by setting a customized control scheme to the game, you will be successfully killing monsters as you can. And this will allow you to make the best use of the Battle Time from the game for sure.
Within the Blessing Time period, you will be able to take items from the monsters because every time you beat them, they are going to drop different items in the game. But still, they don't come up with EXP, and you have the freedom to decide if you want to enable it or not. When you have reached the time limit of the Blessing Time, you will no longer be able to take any more of it from the game.
If you want to hunt for a certain card, we recommend using this Blessing Time, which will make that particular activity easy for your entire gameplay.
Conclusion
And this is all for the Ragnarok Origin Global beginner's guide, and if you are a new player, we hope that this guidance can provide you with a better overview of the game. After all, taking a game for the first time needs to be done with the best preparation, and we hope that this guide will provide you with that preparation to the fullest.