Idle League is a turn-based strategy game from developers SKYMOONS TECHNOLOGY, INC. It lets you take control of card-based characters and lead them to victory in an illusionary world. The game starts out pretty simple and promising by taking you through its tutorial and character introductions.
In this article, we'll be giving you a helpful beginner's guide to Idle League to help you quickly become familiar with the game's controls, characters, currencies, and above all, how to lead your team to victory against opponents.
Getting Started
---
The game starts off with a guide who goes by the name Wang Xuehua; she appears to be the owner of the world known as illusion. She'll ask who you are and your name, after which a pop-up will be visible where you can insert your name and gender. You play the role of an obscure novelist who believes he has one way to change his life which is by following seven chosen ones into the illusion. You believe that if you can make it out alive, your book will become a success.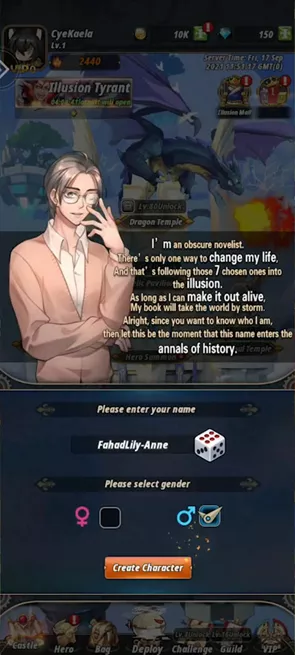 Xuehua will find your name strange but neglects it by telling you that the enemies don't play by the rules either. She'll lead you to what is known as an Illusion Array. This is where you'll be given heroes that you can use for battle. Since you're starting, you'll be asked to imagine a hero in your mind and be given a free character.
Afterward, you'll be asked to take them on a dangerous adventure deep into the illusion world. Players can choose to deploy their most powerful heroes to help them win battles faster and easier. These heroes will also automatically attack enemies from a position of 1 to 6. If you decide to adjust this, you may yield unfavorable results.
Claiming Rewards
---
Taking out enemies forces them to relinquish a certain amount of loots which are automatically sent to your bag. Most of these rewards are Hero Shards, and they can be claimed after every fight from the menu page. Click on the Bag icon below the screen, and depending on the items you looted from the defeated enemy; you'll see three types of rewards: Consumable, Gear, and Shard.
If you looted Shards, you will then click on the Shard section and use the looted Shard to craft something useful. Shards are also rated in stars, just like every other reward. 4-star shards are the best, and if you collect up to 30 Dragon Lord Shards, you can merge them and craft them into a Dragon Lord.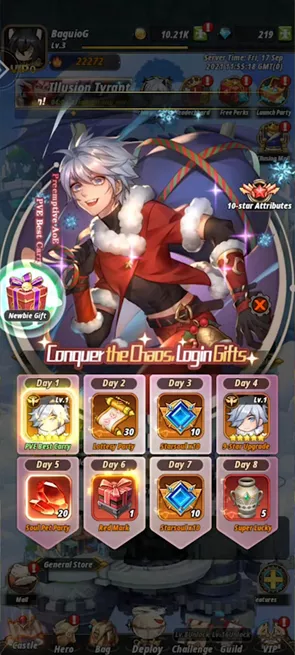 Training Heroes
---
Heroes can be trained to increase their overall strength and abilities further. To do this, select the Hero button below the menu page, and a list of all the heroes you own will pop up. You can choose any one of these heroes to see their stats and information and upgrade them up to level 30.
Upgrading heroes makes you unstoppable against opponents, and if you are able to train nearly all of your heroes level 30 or nearly, defeating these opponents will be like a breeze. If you don't want to keep constantly tapping to upgrade heroes, you can simply press and hold the upgrade button to continuously upgrade them until they max out, or you run out of items required to upgrade heroes.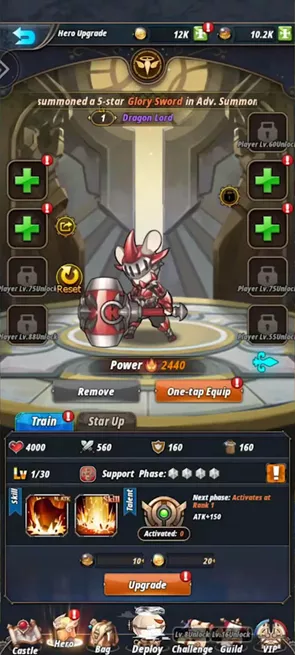 Using the free items from the store
---
Since you're just starting, you'll be rewarded with ten new powerful heroes that you can use instantly. To get them, head to the Castle section and enter the store, where you'll be rewarded with an Advanced Summon Ticket. This is a rare material that rewards you with 3-5 star heroes, but in your case, you will be given up to ten for the first time. They are very expensive and typically cost 2,000 diamonds, but you can buy them for the first time for 25 diamonds.
After purchasing the Advanced Summon Ticket, go back to the Castle menu and click on Hero Summon, where you'll be guaranteed to have ten 3-5-star heroes. This is a massive head-start in the game as five stars are especially hard to get, and they can decide the outcome of a battle with their powerful attacks.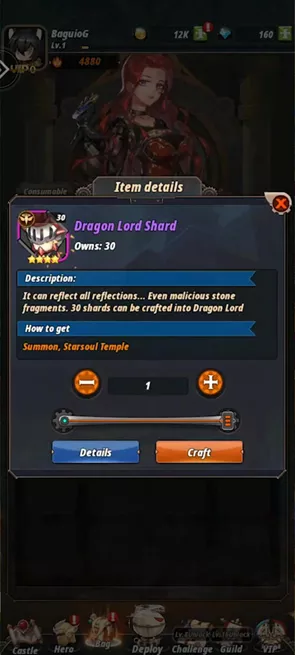 Always use your bomb frenzy
---
Bomb Frenzy is an important perk that helps you destroy the enemy base in a matter of seconds. You'll attack the enemy from above using an Auto Flight Airship carrying deadly bombs that can destroy them off in no time. Players cannot control the air attack as it can only be used in Auto Fight mode.
You can only use this feature once per day, and other than destroying enemies instantly, you'll be rewarded with lots of goodies afterward. Some of the rewards include a 5-star hero, Shards, Diamonds, and Gold currencies. The rewards you get from the Airship will not be displayed on your rewards section; rather, they are stored in a golden box on the menu page. All you have to do is click on the box, and your rewards will burst out, and you can claim them.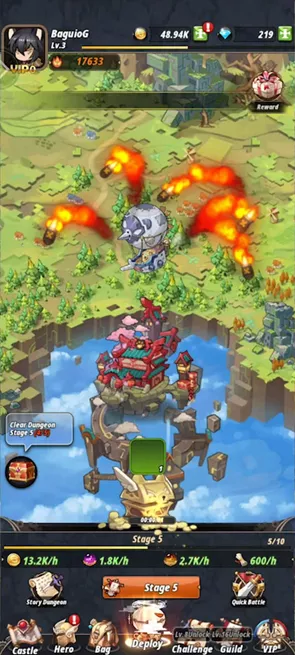 You can skip battles
---
Battles from stage 1 to 10 can be easy and require few 5-star heroes to win. If you'd like to easily move past some fights, you can decide to skip the battles and just see the fight's outcome rather than watching the whole fight.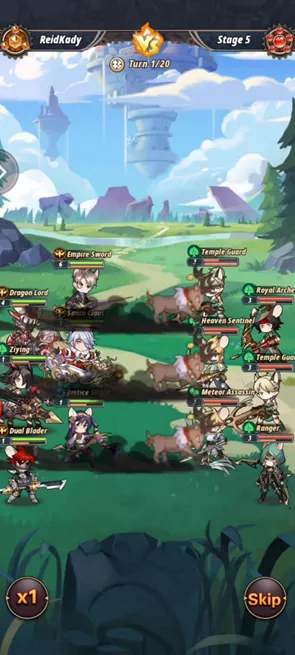 Conquer stages and unlock the story of seven people
---
Xuehua tells of seven individuals you can unlock their stories to help her conquer more stages. The game tutorial seemingly ends at that point where moving onwards; it'll be up to you to build your team of heroes in the illusionary world and unlock the stories of the seven people.
You can unlock them depending on your level by clearing a certain number of stages ranging from 5-10. Unlocking the story of the first individual amongst the seven people is less difficult than unlocking the rest. Completing quests lets you unlock the first Dungeon Cutscene, where you can watch the story of the first of the seven people and claim fantastic rewards.
Conclusion
---
Idle League offers a ton of cool features that many idle turn-based strategy games on mobile do not have. It is a game that puts you in control most of the time while also giving you access to amazing magic tricks and cool characters.
The game has many features, and it's pretty easy to get in-game currencies after every battle. You can download Idle League for Android and iOS devices from Google Play Store and App Store, respectively. Or play the game on PC with LDPlayer.