The mobile platform has received more than its share of idle turn-based titles over the last couple of months. This article will give you a detailed review of Idle League and how it manages to deliver a straightforward narrative and characters that will keep players hooked to the game despite not being perfect.
Idle League is an idle turn-based RPG game from developers SKYMOONS TECHNOLOGY, INC. Where you'll create a team of powerful characters and dive into an illusionary world for your adventure. In this world, you'll face off against enemies and fight for love and justice while also gathering and recruiting new heroes to your team.
Gameplay
---
Like most turn-based strategy games out there, Idle League offers a simplified but not-so-easy gameplay for players. In this game, you'll control four factions, all with their respective skills, strengths, and weaknesses. Your characters are all equipped with special magical abilities that give them an edge against opponents.
The game has you playing the role of an obscure novelist whose ultimate goal is to follow the path of the 7 chosen ones and learn their stories in order to make the world appreciate his book by relating those stories in it-and to do that; you must venture into the illusion world.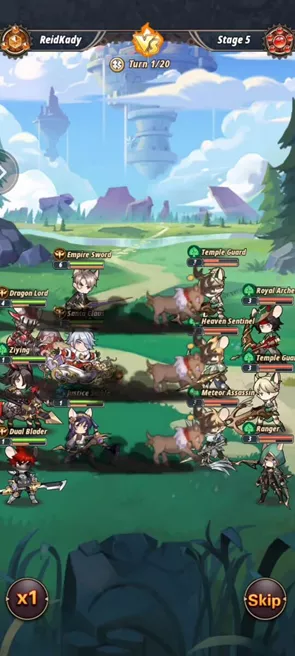 THE GOOD
---
Captivating story with an interesting purpose
There's a lot to like about the game's story and characters, and they're the two main features that sort of keep the game captivating for players. The story sees you battling your way through hordes of enemies to dominate them and earn enough points to unlock a story from one of the 7 chosen ones.
Unlocking these stories sends you closer to your goal, which gives the game a true sense of purpose rather than just battling and destroying enemy bases all through the game. You'll wonder who the 7 chosen ones are, what they can do, and how or why they came into the illusion world in the first place.
So if you like to spend time in a game where you have to get to a certain level by fighting your way through hordes of enemies to unlock a story, then it doesn't get better than Idle League.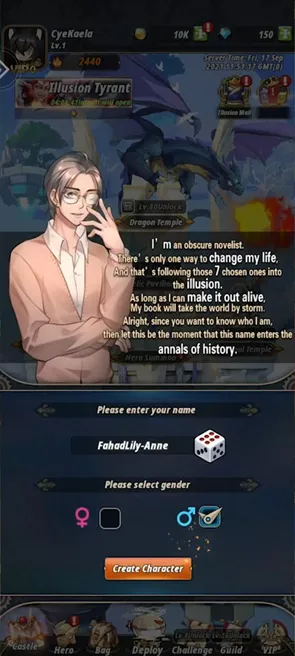 Cool and easily attainable characters
Unlike most Idle titles that start players off with low-level characters and often leave you struggling to get by, which eventually leads to spending real money for better characters, Idle League starts you off with powerful characters that are strong enough to give you a head-start in the game as you're just starting out.
This isn't to say that the game isn't competitive. Still, it is an incredibly helpful concept for beginners to give them a head-start that involves rewarding them with 5-star characters in the tutorial stages of the game. It doesn't take long for players to get to tougher levels where they'll need to upgrade those 5-star heroes or suffer constant defeat.
Players who pre-registered for the game were heavily rewarded with pre-registration gifts as well.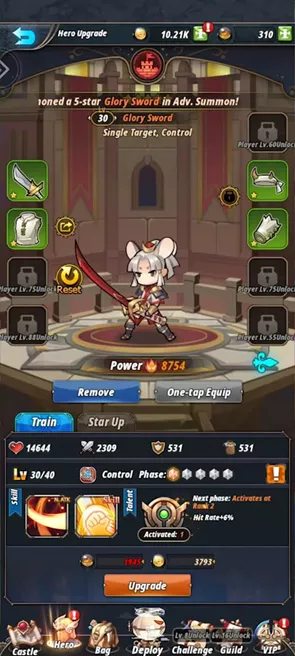 You get to explore various cultures in the illusion world
In this game, you can explore tons of different locations where you'll meet different cultures in battle. You can face off against opponents from Chinese, Buddha, and even Nezha cultures. There is also Athena and Medusa from ancient Greek mythology. These varieties will collide and provide you with a magical world of adventure.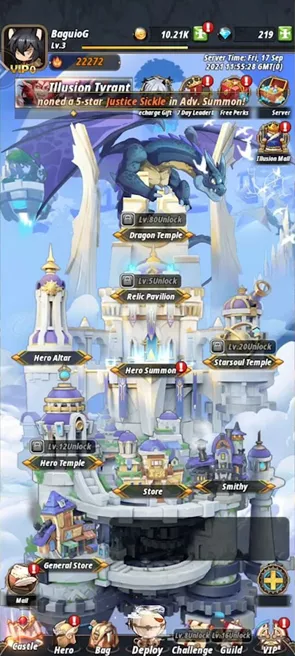 Offline Auto Fight Feature that lets you reap the rewards easily
Many new games have been getting auto fight features, and even some of the old titles are being updated with it as it is one of the most demanding features from players to developers in mobile games today.
It's a fantastic inclusion to Idle League as well because if you're working full-time or part-time with not enough time always to have your attention on the game or you're a student that has very little time to play, the game's offline Auto Fight Feature can come in handy.
You can choose to spectate and watch your team fight the fight while you reap the rewards as your heroes will automatically put their special skills to use, which helps you defeat an opponent faster and allows you to reap more rewards.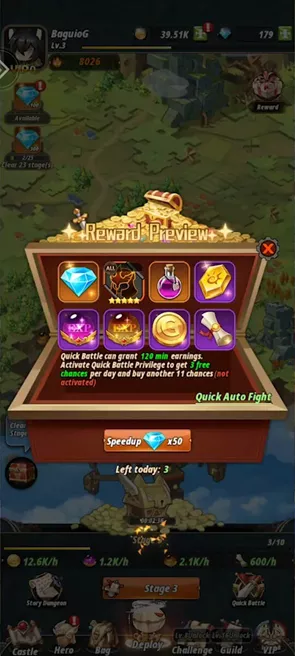 No complicated controls
Idle League offers very simple and easy-to-get-around controls that many players will have no problem with after the tutorial. The game's main controls mostly involve tapping, swiping, and if you want to upgrade a hero to an extended level, you can press and hold the button to do so.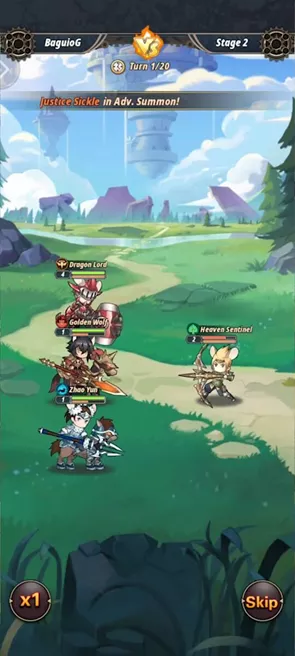 Explore and discover amazing ways to destroy enemies
There are many ways to destroy your opponent in Idle League. One of the best ways we enjoyed is the Airship attack you can use to drop bombastic attacks on your enemies from above, causing instant damage and rewarding you with exciting rewards.
THE BAD
---
Poor in-game soundtrack
The game's soundtrack could've been better and improved to have a comical sound as the game's thrilling storyline entails itself in the form of a comic book. The story of the 7 chosen ones will unfold in the form of chapters, and players can enjoy them as it'll almost feel like reading a comic book.
The menu music that plays over and over when you're not battling enemies has a nice tone to it, and it would've been included in our 'The Good' section if it hadn't been for the not-so-good in-game soundtrack(s).
VERDICT
Idle manager isn't what we'd call a breath of fresh air, but it's close. Not many idle turn-based games will offer you the type of storyline that you'll get from this game. Similarly, not many turn-based games will allow you to reap some of its exclusive rewards at the early stages of the game, which sets Idle League apart from many turn-based titles.
Most players will find the game's story interesting and would be intrigued by the 7 chosen ones. However, it'll take a while to unlock all the stories, but there are fascinating things to do in the game while fighting to reach your ultimate goal.