The thriller-drama show 'Squid Game' has taken the internet by storm, so if you are up with the trends, you probably know what it is. From memes to reels to unforgettable scenes, this Korean web series has snatched the number one spot on Netflix's list of biggest ever series launched of all-time.
It has been watched by 111 million users in its first 28 days, knocking Bridgerton (82 million) off the top spot. Considering the astonishing popularity of the show, many Roblox developers have launched mini-games inspired by the games shown in the series.
With a gripping plot set in today's harsh reality, the story takes us back to the games we played as kids, but with a dark twist. Step into a player's shoes and compete against people having the same goal as you, surviving and winning. Do you have what it takes to beat Squid Game? If so, here is how you can play Squid Game on LDPlayer.
You can rest assured. This article will try not to spoil the show's experience for you. The only details you see here are the games picked up from the show, such as Red Light/Green Light, Tug of War, etc. With that out of the way, let's jump straight in!
Play Squid Game on Roblox
---
If you already have LDPlayer on your device, that's the great thing. If you don't have the emulator, download it from here. The steps to install and play Squid Game in Roblox are given below:
Download and install the official Roblox app from the Google Play Store on LDPlayer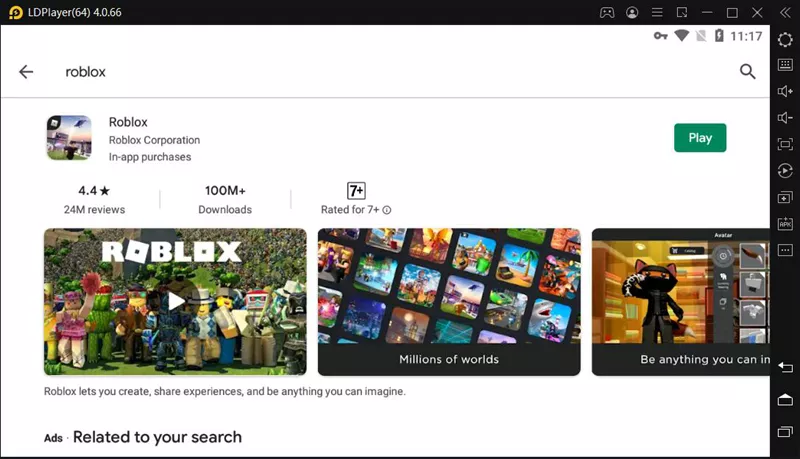 Open the Roblox app and sign in with your Roblox account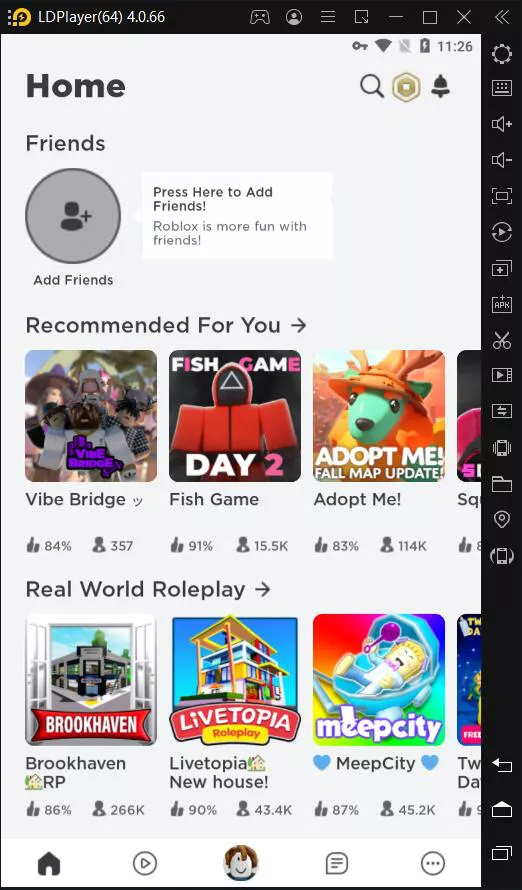 Click the search icon at the top and type Squid Game, then press Enter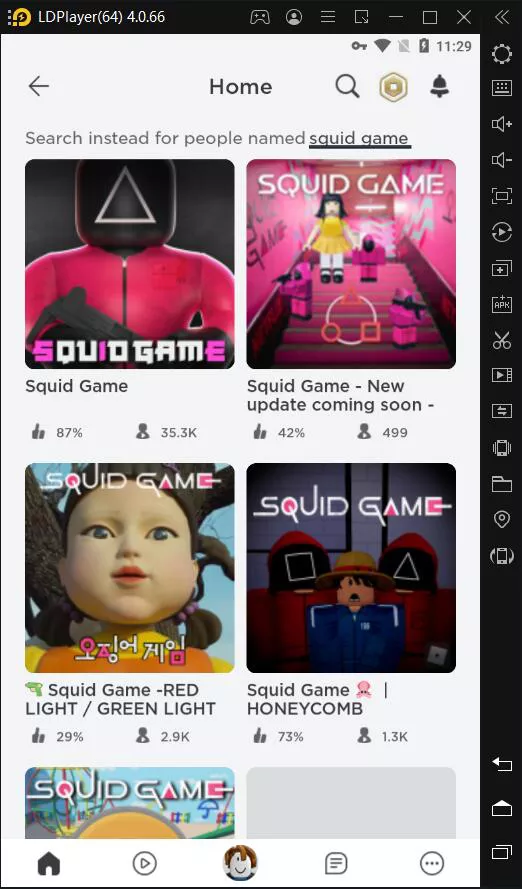 Play any of the games based on the Korean drama Squid Game on LDPlayer by selecting it from the search results page.
While kids primarily use Roblox, it is growing in popularity among other age groups as well. With the introduction of Squid Game copies, nearly everyone is keen to give these a shot, from famous Twitch Streamers to YouTubers to even those who have never used Roblox!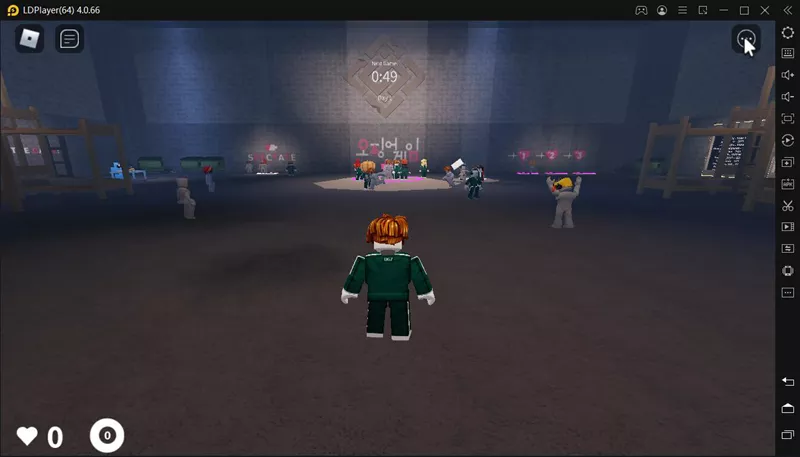 With its bright and colorful children's games, Squid Game's darker themes fit well with the other popular games on Roblox. The platform's trending section is now full of titles like 'Squid Game,' with 8.3 million hits, and 'Red Light, Green Light,' with 27.6 million views.
Not only that, there is plenty of variety in the games too, so you are sure not to get bored. Distinct aspects of the show have been highlighted in many ways through these variations. Some versions focus on the show's battle royale mechanics, while others are simple mini-games. There are adaptations, too, from the standard prison break to becoming guards who must eliminate the players.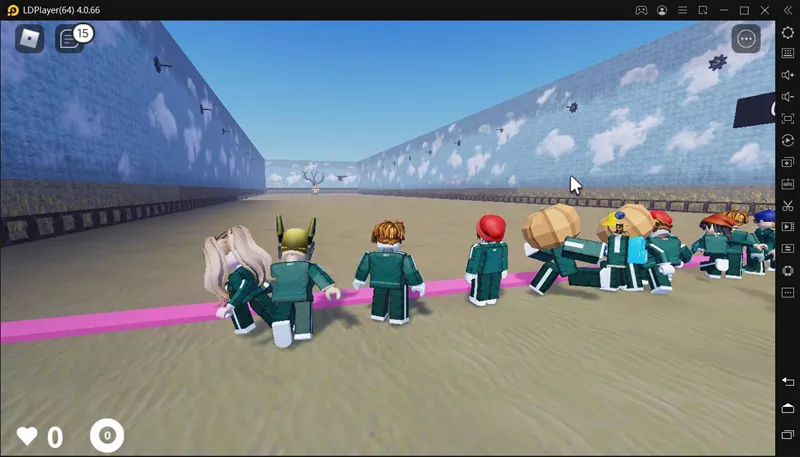 The Squid Game mini-games on Roblox are a must-try if you are an avid fan of the show. Personally saying, the games and scenes have been adapted into Roblox's format quite wonderfully. It's relatively easy to use the on-screen controls to help your character run, jump, and interact with others. So, you are sure to have a good time.