Ludo King™ is a free-to-play and popular board game and is available on Android, iOS, Kindle, and Windows mobile platforms. For Android users, there's an option to play Ludo King™ on PC with an Android emulator and get better gameplay using your high performed computers. You can actually use keyboard and mouse to control the battles on Ludo King™ with the best emulator - LDPlayer.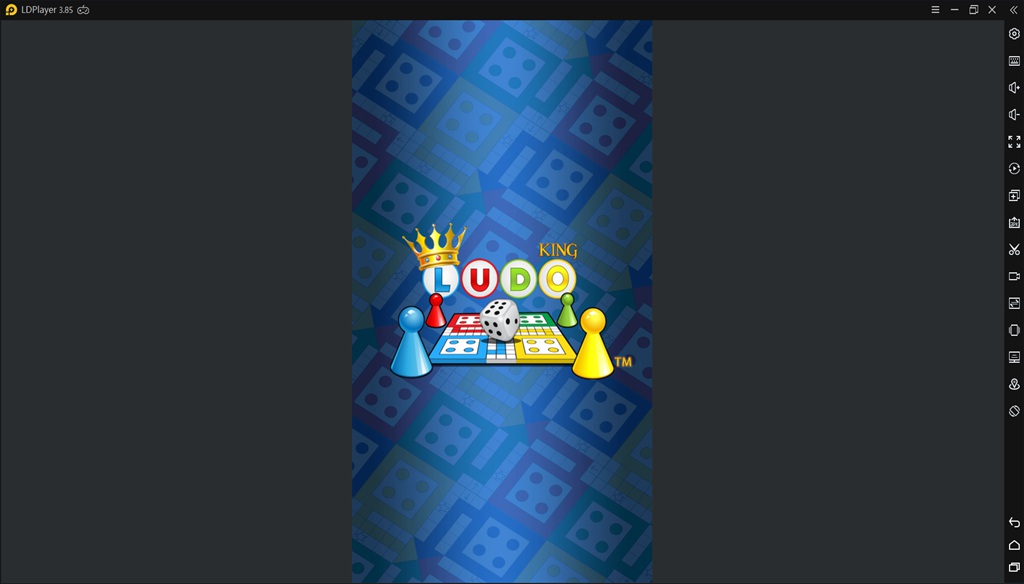 Setting up to play Ludo King™ on PC with LDPlayer is quite simple. You can download LDPlayer 3 simulating Android 5.1.2 or LDPlayer 4 using Android 7.1.2 first on your desktop. Both versions are capable of playing Ludo King™ smoothly on PC while LDPlayer 3 is more stable and LDPlayer 4 is faster. You can download LDPlayer 4 from our home page.
Note: If you've already had LDPlayer 3 installed on your desktop and you want to try LDPlayer 4, then you should install LDPlayer 4 in a different path from your current version of LDPlayer 3. These two versions are separated.
How to Download Ludo King™ on PC
If you are looking for the best way to play Ludo King™ on PC, then LDPlayer is the recommended Android emulator that helps you to power up the gameplay. The following will show you how to install Ludo King™ on LDPlayer.

Step 1: Download and install LDPlayer on your desktop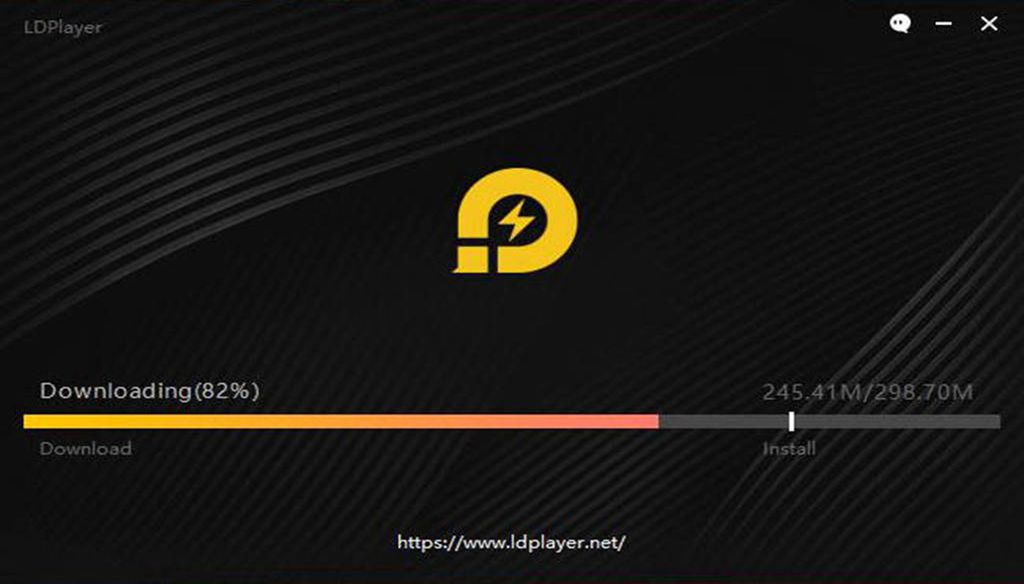 Step 2: Search and download Ludo King™ from Google Play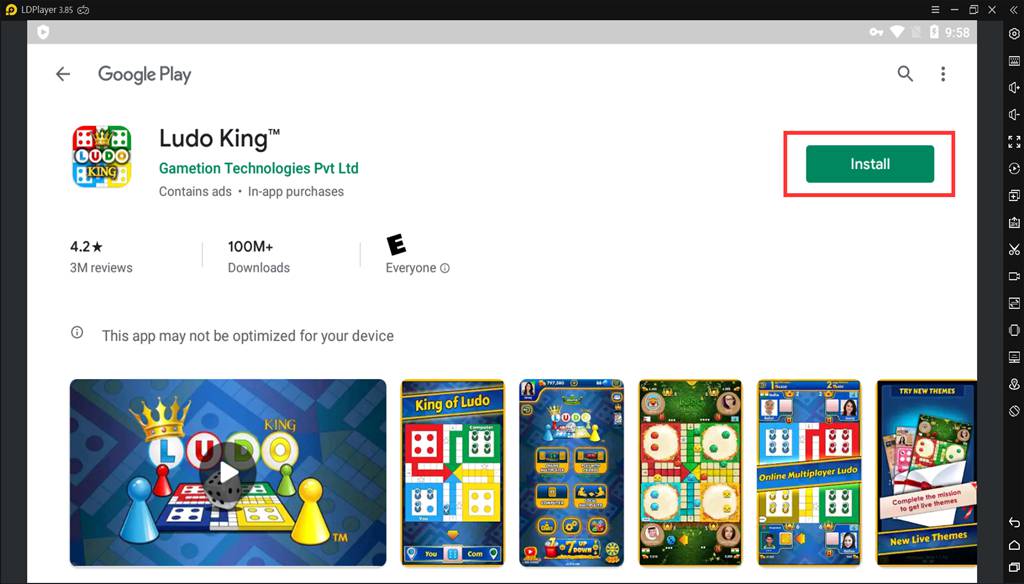 Step 3: Install Ludo King™ on your emulator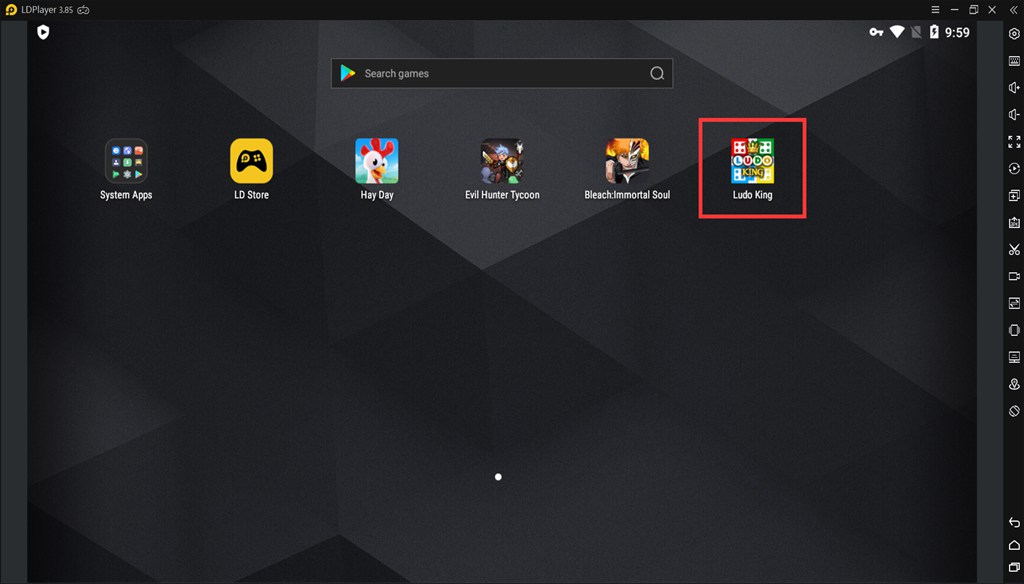 Step 4: Enjoy playing Ludo King™ on PC with LDPlayer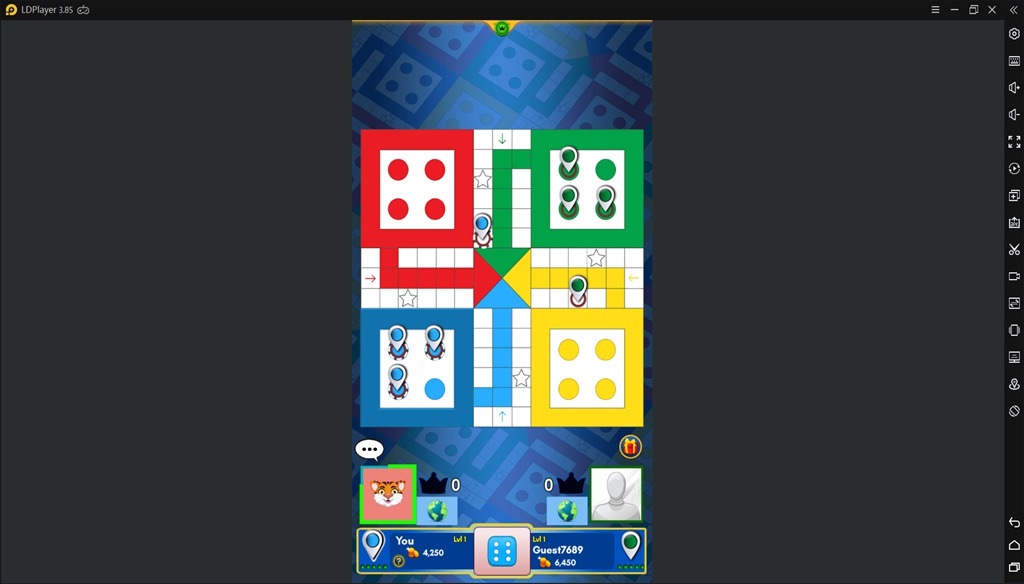 Not only does Ludo King supports Desktop, Android, iOS and Windows mobile platform, it also supports offline mode. The offline mode is where players can play with computer or Local multiplayer. There are now new game themes available: Nature Theme, Egypt Theme, Disco / Night mode Theme, Pinball Theme, Candy Theme, and Christmas Theme. In addition, Ludo King now supports real chat with friends and buddies!
How to Play Ludo King™ in Portrait
You can have a better gameplay experience if you play this game in portrait. However, If you found your gameplay was displayed in landscape mode, then you might have enable this feature named "Lock Landscape". You just need to shut it down for this game. The following is a simple guide to help you play Ludo King™ in portrait.
1. Click the Settings button in the upper right corner of the LDPlayer windows.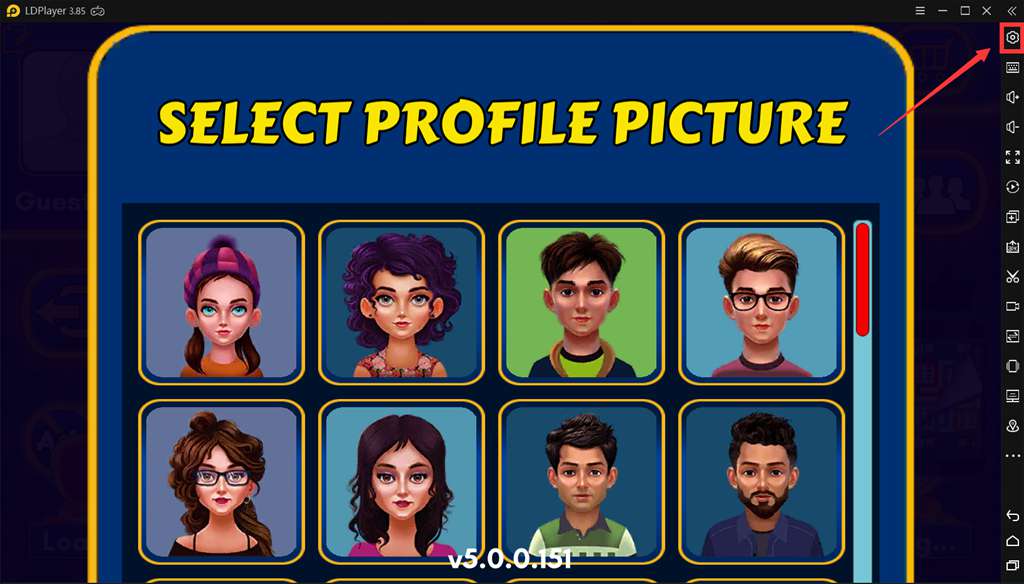 2. Then, jump to Other Settings, and disable the landscape lock as shown below. Also, don't forget to click save to save your settings. (You will find the setting on the Basic tab if you're using LDPlayer 3.0)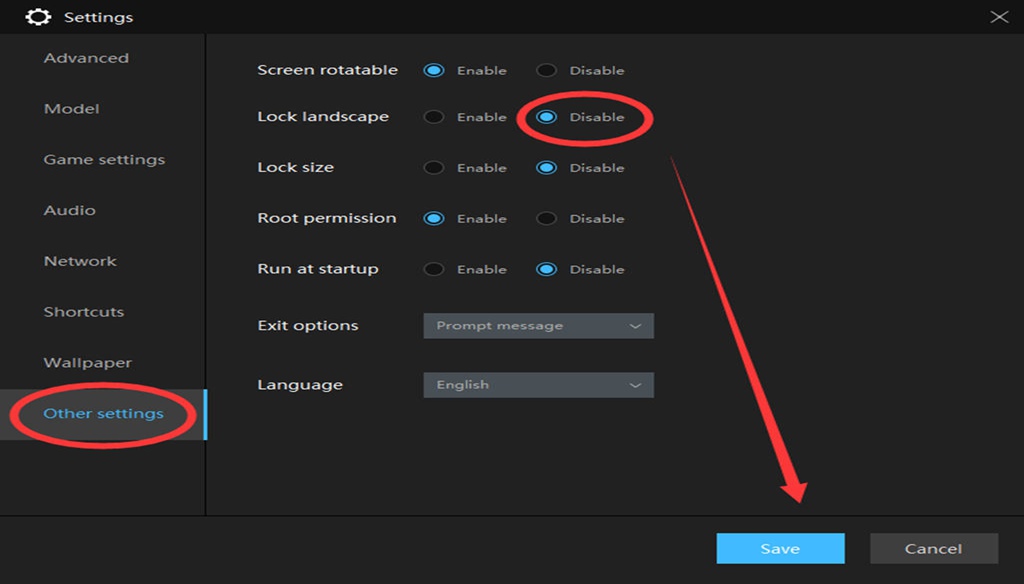 3. After you finish the settings, what you should do is to restart Ludo King™ on LDPlayer. Now, you have switched to portrait mode successfully!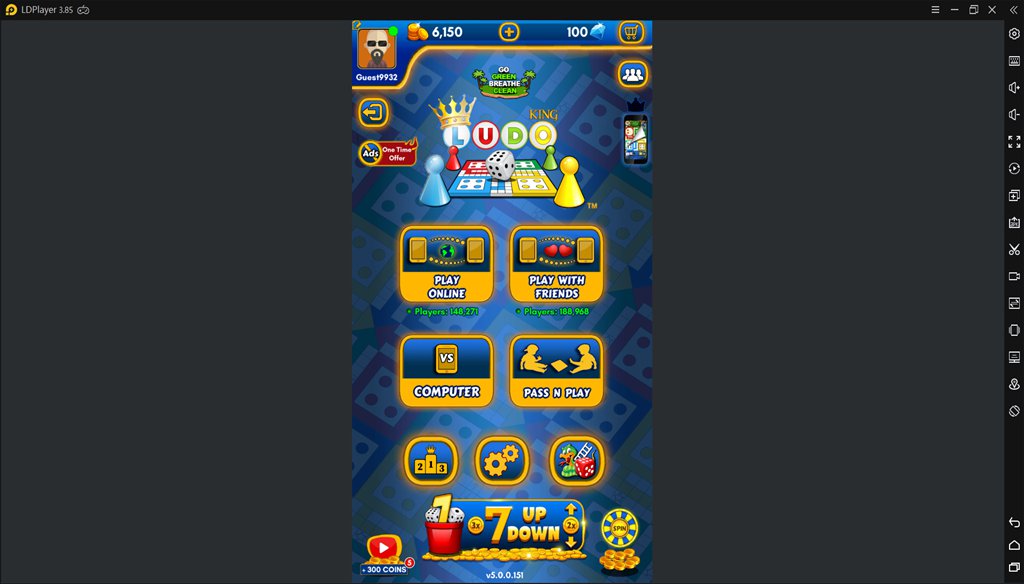 How to Use Keyboard to Control Ludo King™ on PC
By using LDPlayer Android emulator, now you can use your mouse and keyboard to operate your Ludo King™ gameplay. After you enter the gameplay of Ludo King, you can go to the toolbar and enable keyboard mapping settings. You will see a panel with several icons that command different actions. You just drag the one you need to the exact input position and assign a key for that command.
Maxing out the Performance for Ludo King
If this is your first time playing Ludo King™ on PC with an Android emulator, then you can check the following tips to optimize your gameplay performance for Ludo King.
Enable Your Virtualization Technology
Most CPUs come with the Virtualization Technology(VT) and this technology can enable your CPU to act as if you have several independent computers. It's designed to enable several operating systems to run at the same time on the same machine. That's how LDPlayer Android emulator operates on your computer. By enabling VT, you can boost the performance of LDPlayer and Ludo King.
Read: How to Enable VT (Virtualization Technology)
Update Your Graphics Driver for Maximum Gaming Performance
Graphics driver is the software that allows your operating system and programs to use your computer's graphics hardware. However, if you have both integrated graphics and dedicated graphics, you may want to make sure LDPlayer is using the dedicated graphics. After that, you can use a free Driver Booster to update your graphics driver, which will increase the graphics and FPS of Ludo King.
Read: How to Update Graphics Driver for Maximum Gaming Performance
Configure More CPU/RAM to LDPlayer
The performance of your LDPlayer emulator depends mostly on your computer. The most computer resources you assign to LDPlayer, the better performance you can get for your Ludo King™ gameplay. However, if you have a beast computer, there's no need to allocate too many resources to LDPlayer as well. It might slow down your computer.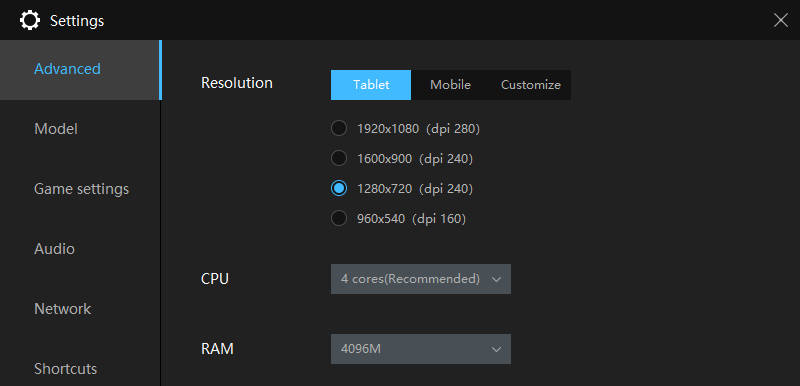 Conclusion
LDPlayer is one of the best Android emulators for playing Ludo King™ on PC. If you are a fan of board games, you would get fun and recall your childhood playing Ludo King. Let's join the game with your friends and family! Now, feel free to download LDPlayer as the Android emulator for Ludo King™ on PC.