Let's get ready to fight the cold weather and give our best to reassuring human existence and re-establishing civilizations. It is Whiteout Survival, which you will start to play after a glacial apocalypse, and this is a survival strategy game in that you will have to put in all your efforts to survive there. You will have to face many challenges in this game, and so many hazardous things are there to be handled as well. So it is better to have a way more optimized gameplay, which can be done with LDPlayer 9.
Table of Contents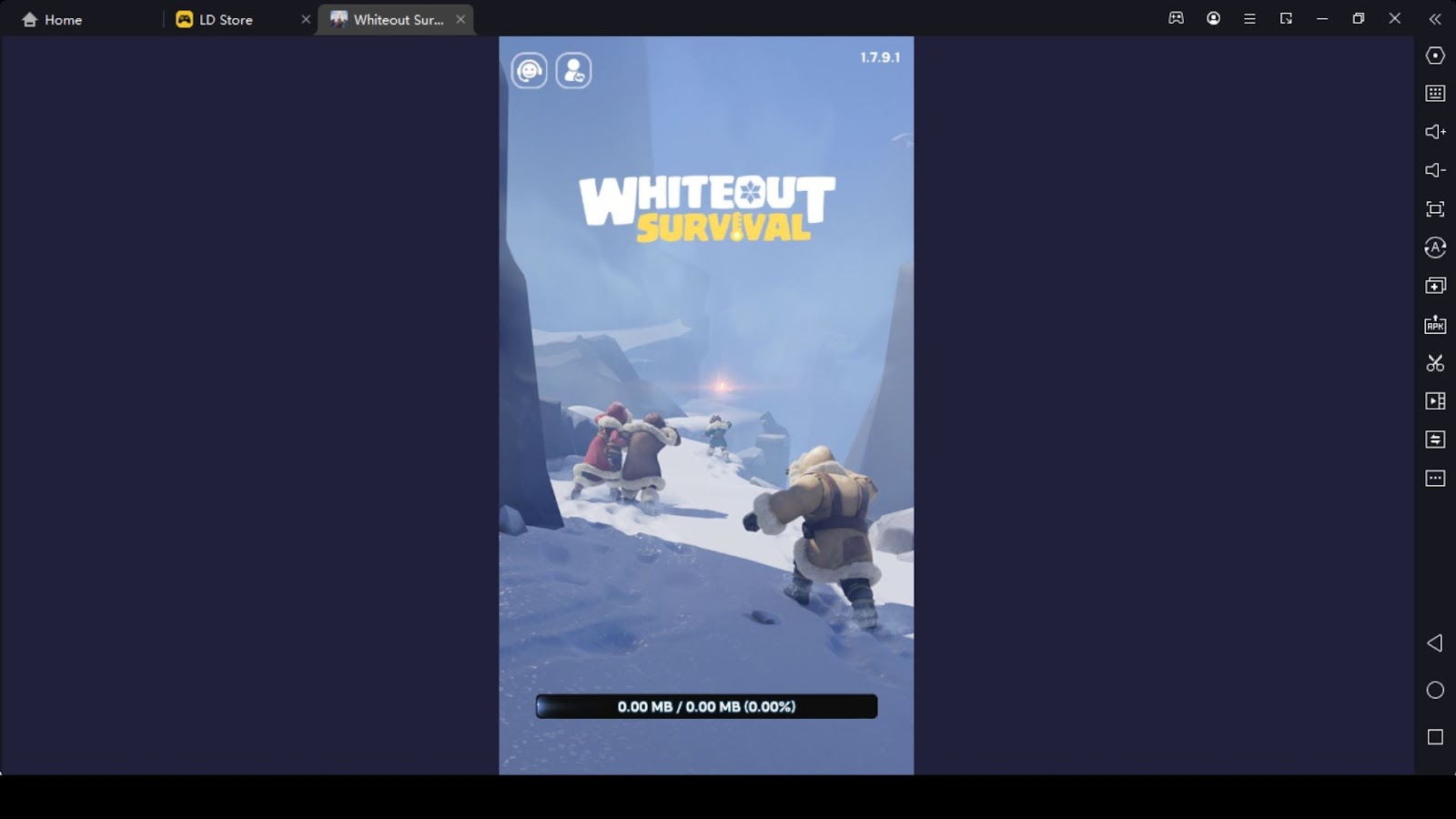 Download Whiteout Survival on PC
As we already mentioned, Whiteout Survival is not a game that comes with simple things because so many challenges that you will find very hard to handle will be placed here. You have so many survivors to take and so many things to face off, and on top of that, you need to build an alliance, take more heroes, have more competitions with other chefs, have more constructions and many more things are done in the game.
Whatever you are facing here, it is better if you have a much more optimized gameplay for it, and now it is there with LDPlayer 9 if you decide to play Whiteout Survival on PC through it. Today we are here to let you know how you can have a better gameplay experience from this game with the one and only best android emulator: LDPlayer 9.
The Best Graphic Settings
The game scenes and environments that you catch in Whiteout Survival are surrounded by snow. So it is unlikely that you can have a pretty good view here, and if you play the game from a tiny mobile screen, this view can be way harder than you think.
So, as a solution, you can now have LDPlayer 9 because there you can take the perfect visuals with the best performance thanks to its best graphic setting provided for all of us players. Whatever the PC you are using, even if it is a low-end PC, it doesn't matter here because you can have great visuals and graphics here with just LDPlayer 9.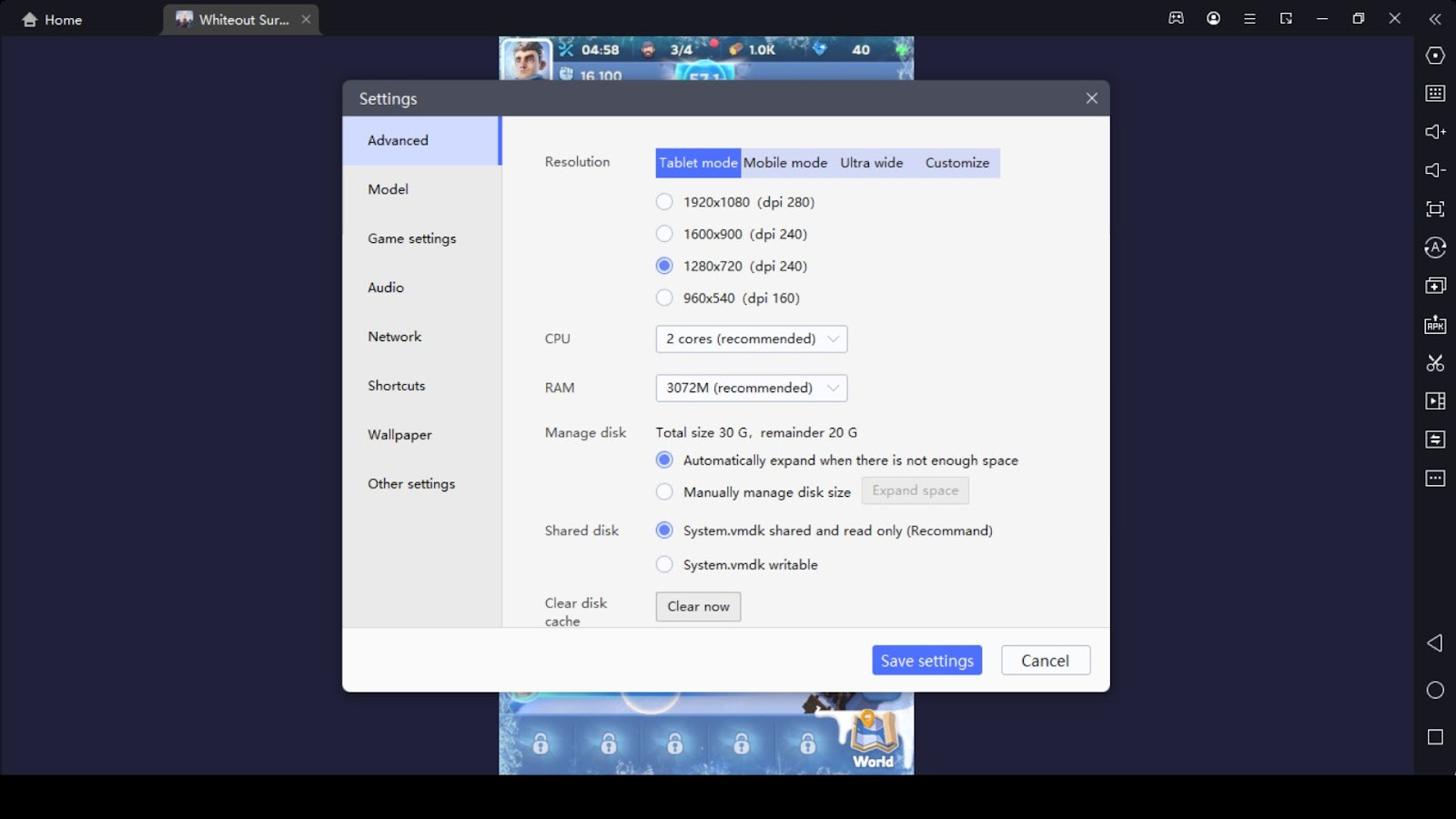 To have your best graphic settings, you can go to the LD toolbar first, and then you will find Advanced settings to set the quality of your game.

You can get into the game setting tab, and there you have the option to Enable the high frame rate option, and you can place a tick mark here.

You can also set the FPS settings to 120 or above here by enabling Vertical sync as well.

Then restart the LDPlayer, and there you will have perfect graphic optimizations given to the game with some absolutely better graphics.
And this is how you can earn the best view for the game, and that will make it easy to enjoy the game to the fullest.
Rerolling for the Best Heroes and Have Different Instances for the Game
Now, if you are focusing on having the speediest Whiteout Survival reroll for the gameplay, it is no longer a hope because, with LDPlayer 9, you only have to use the Multi-Instance Sync for it. This is one of the best features that you can use to have multiple instances created for the game, and all those instances can be used to play the game at once.
Whether you plan to reroll with these accounts to earn the top-tier heroes or want them to play this game from different places at once, this easily makes you progress through the Whiteout Survival rather than the way to play the game traditionally. When you use it to play the game from different instances, it is one of the greatest ways to handle the most challenging tasks of the game with ease.
All you have to do is open LDMultiplayer before opening the game and batch clone to open as many clones as you want. Then you can sync them all through the Synchronizer option so that all the functions you are doing to one instance will be synced to others too. You are now allowed to do this to ease your farming or to handle your PVP or PVE battles with ease because you play the same game at different instances to get the same results to become better at the game.
Place Some Easy Controls and Shortcuts on Your Keyboard
Although you must build more settlements, have more structures, do more upgrades and take care of survivors, don't think these things are making it easier for a player. These require so many controls from you, but if you played the game on a mobile phone, it is obvious that your movements will be limited due to the tiny screen and those touching controls.
But now, you can play Whiteout Survival on PC so that LDPlayer 9 can set you up with easy controls and better movements for the gameplay just from your keyboard. And you are now allowed to set shortcuts for the game the way you want to.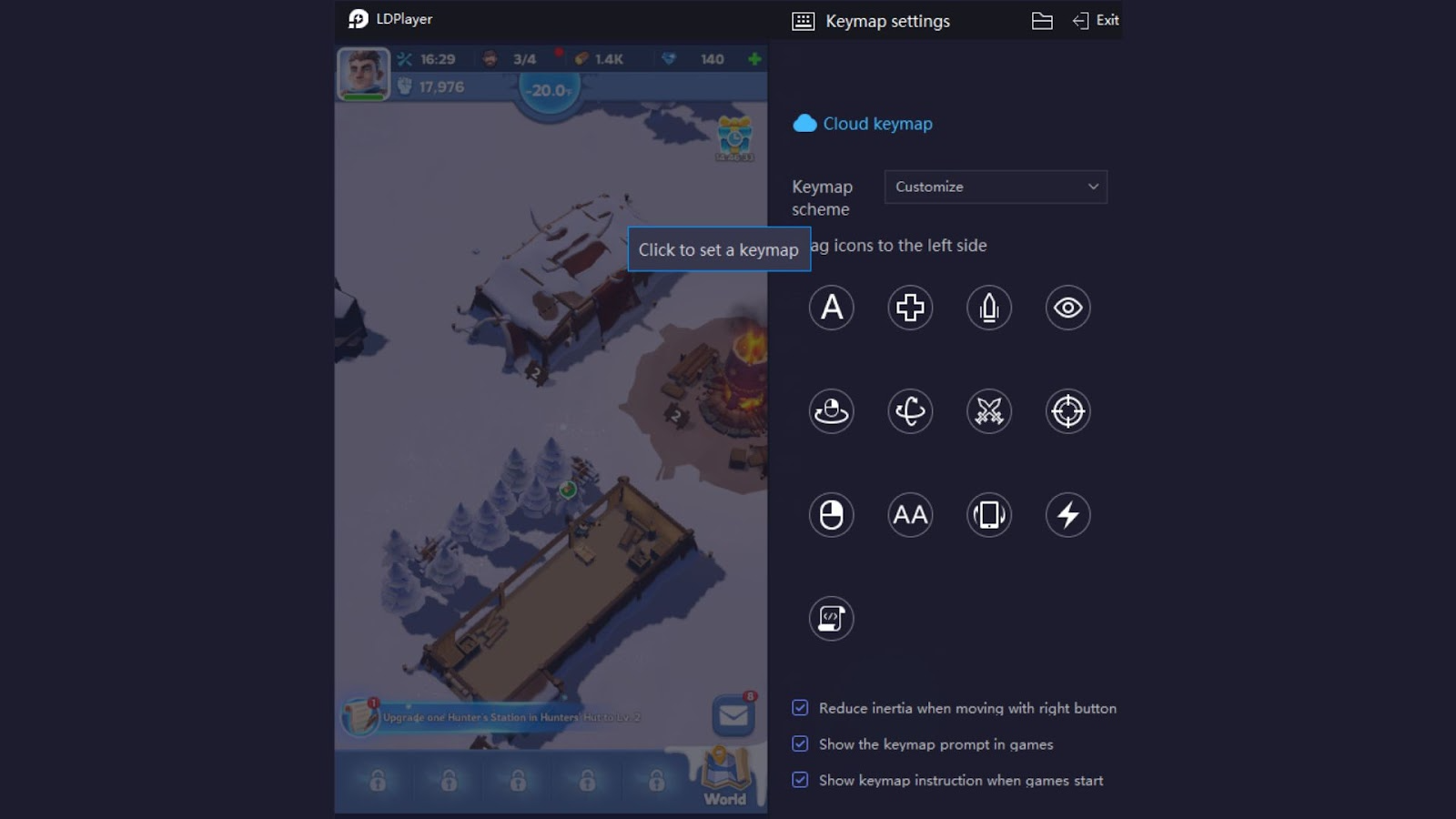 You are only going to need the Keyboard Mapping feature here and there. You can set some customized controls for the game just the way you want. You can set any key chosen from your keyboard to have some productive and interactive gameplay movements for the game, and you can do this by clicking on the keyboard icon from the LD toolbar.
A new window will be offered for you, and you can have many options here. You can drag those options to your screen and then set them with whatever control you are most comfortable with here. So there is no need to struggle over the given touch controls more because you can create your own controls for the game now.
Conclusion
And that is it. If you are planning to have a better Whiteout Survival gameplay level up, don't forget about the Whiteout Survival because it can provide a next level of gaming for it than you ever think. From the speediest rerolls to the best graphics and controls and shortcuts, everything can be optimized for the best level here, and you only need one thing for this. It is LDPlayer 9. So it is time to enhance your gaming experience today with the best emulator: LDPlayer 9.