Genshin impact is a fantasy open-world MMORPG game based on the action battle system that includes character switching and magic. It is an online game with a limited multiplayer mode that allows up to four players to play together.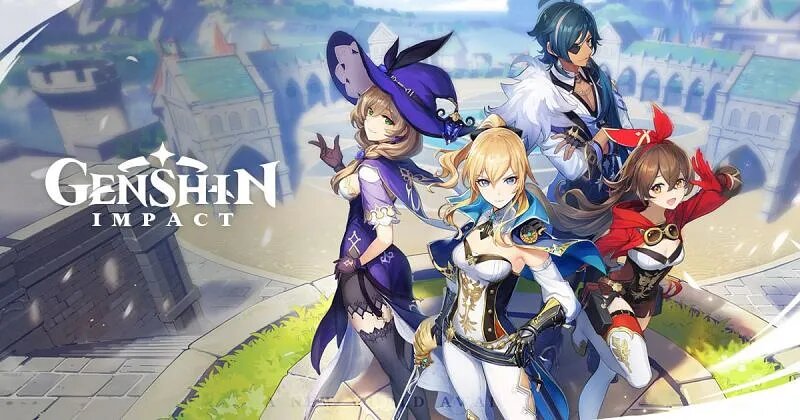 The game story follows a twin, referring to that traveler who traveled around multiple worlds, somehow got separated because of an unknown god living in Teyvat. The traveler travels across Teyvat searching for the lost sibling with their companion Paimon and gets involved in the other nations, gods, and the world.
Genshin impact is a game that settles around the fantasy world of Teyvat, it considers seven nations, and each of them comprises a specific god that leads them. So without consuming more time, let's give you some crucial tips and tricks of the game.
Enhance your weapons:
Genshin impact is a game that provides you a big collection of weapons to acquire in your adventure. Each weapon that you come across is by default level 1 and has its unique base attack. Rarity will judge the quantity of the damage.
Just like characters, weapons also require to be upgraded for getting better in the game. If you can pull a gun from the pack that's not an easy one to get your hands on, then it's Christmas. Without that beautiful luck, upgrade just one weapon per the main character.
By clicking on the weapons tab, select upgrade, and use the most recommended materials that the game developers offer you to become efficient in upgrading.
Usage of elemental attacks:
Each main character of the game offers a more vigorous elemental attack than the other ones; use them to weaken your enemy on a larger scale.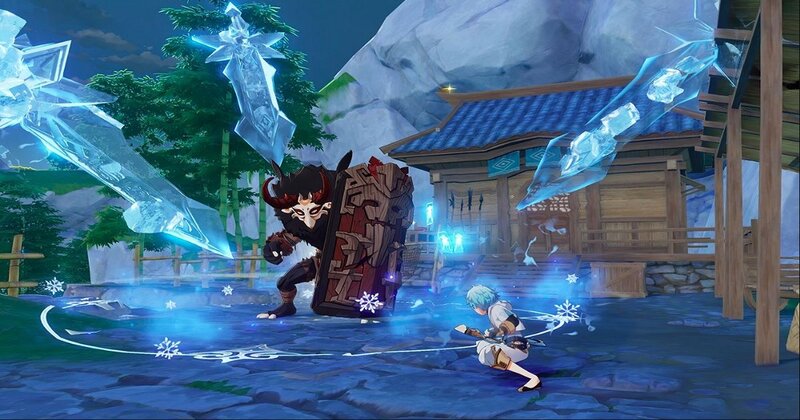 Using your character's primary skills will provide you a better chance of winning every battle against strong enemies. Cycle more through your roster to earn elemental attacks as quickly as possible.
Unlock statues and teleporters:
You can find places of statues and teleporters on the map, which only requires you to hunt and activate them, so it's an easy task rather than exploring the whole world.
By activating statues, you can heal your party. You can also earn a reasonable amount of adventurer's rank XP, and stamina gets boosted. Hunt them down to receive rewards, teleporters, and earn bonuses and XP to progress and make the game much more appropriate.
Cook and eat food:
In this game, you don't need to eat food in an immense amount, but consuming food at the right time should make you progress without any hurdles. You can find these food ingredients all around the eye-catching open world of the game.
A list of food in the game that you can consume is available for boosting your power. Consuming eats like Delicious Qingce Stir Fry can provide you with a more significant amount of stats increase for a couple of minutes. Eating this will give you incredible power to defeat evil bosses that are strong enough.
More foods like Delicious Sticky Honey Roast are consumed for stamina and give you a chance to travel to mountain tops and islands. Natural stamina would be unable to take you to places like these.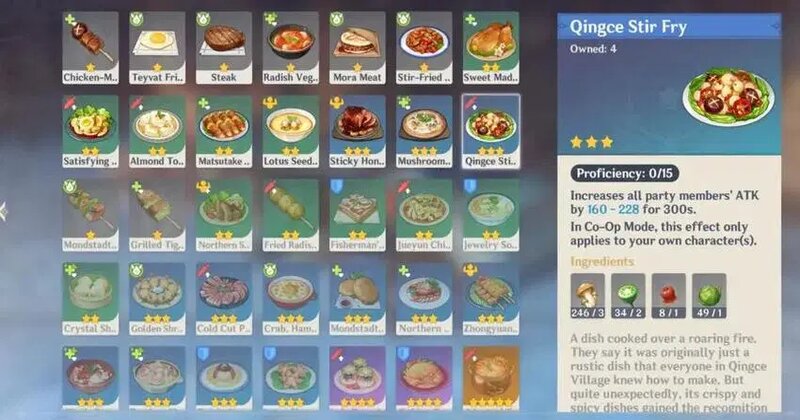 Pair your heroes:
By the time you start creating a war hero. The time has come to provide your hero a buddy so that he can help you in the vicious battles fought against formidable enemies.
Elemental synergy is a term that is very important to possess for the success of your team. For instance, if you choose a partner who consists of ice-based elemental power would need a partner who adds more strength to the attack. In the game, ice is reacted with lighting to give the super combo, which will weaken the enemy defenses.
While ice and light combination is terrific for you to defeat enemies, ice reacts with water too. It will provide you with a super attack of freezing and making the enemies defenseless. Try to create a pair of heroes comprising the following abilities weaken your foe.
Stamina is the key to success:
Genshin impact is a game that requires you to climb many mountains in the open world of Tevyat. Stamina is a critical feature that is used with time by your character in traveling.
Eventually, a time will come that would make you fall on the ground, and the character will respawn, and health would also decrease. If your stamina moves towards decline, stop climbing instantly. Fall downwards to avoid dying and continue your adventurous open-world game.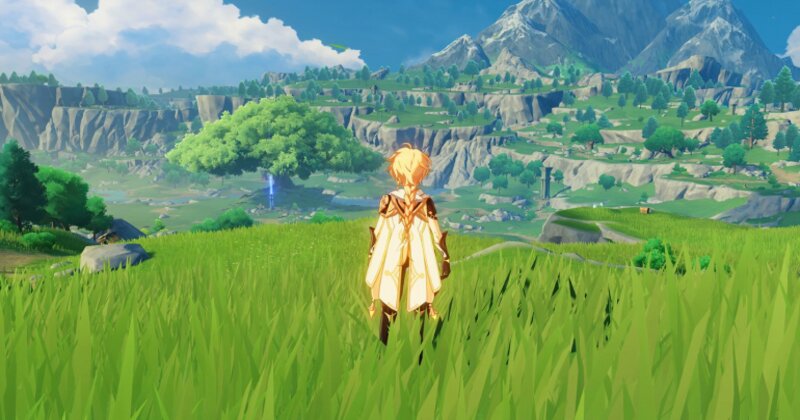 Upgrade your party:
All of the game characters have their unique personalities and different sets of attacks. However, to get more vicious attacks from your heroes, you can upgrade them to their maximum potential.
You can access upgrade through the character menu by selecting level up. Upgrading is done quickly up to level 20. It would give you a chance to ascend each character, which gets unlocked upon reaching adventurer level 15.
Regular leveling would cost a lot Mora (the currency of the game) and some of your other resources as well. Ascension can cost a majority of your rarer resources, which can vary from character to character.
Play the game daily, and you would be able to ascend them reasonably quickly.
A character's maximum level is 40, which you can reach through progressing in the game over time without spending money, but it depends upon the user.
Conclusion:
Genshin Impact tips and trick guide will help you a great deal as a new player. It's ideal for perusing these tips and following them as much as possible to make you an accomplished player of the game.
The above-given tips can likewise help you in quicker movement. The game generally is acceptable. However, it would help if you were looking out for your resources and always keep in mind that you are playing for free to limit your usage of resources.
The game is only going to get much more challenging as you progress through. Along with these tips, be well focused on your characters, artifacts to quickly level up.