Thousands of players from all over the world rushed to Exos Heroes to try the latest global update on the 28th of May. Both styles - seasoned RPG veterans, new-to-the-series fans, and absolute beginners - are among those teams. This guide is intended to help you get started, progress through the story, and develop an understanding of how to evaluate hero strength and build a powerful team.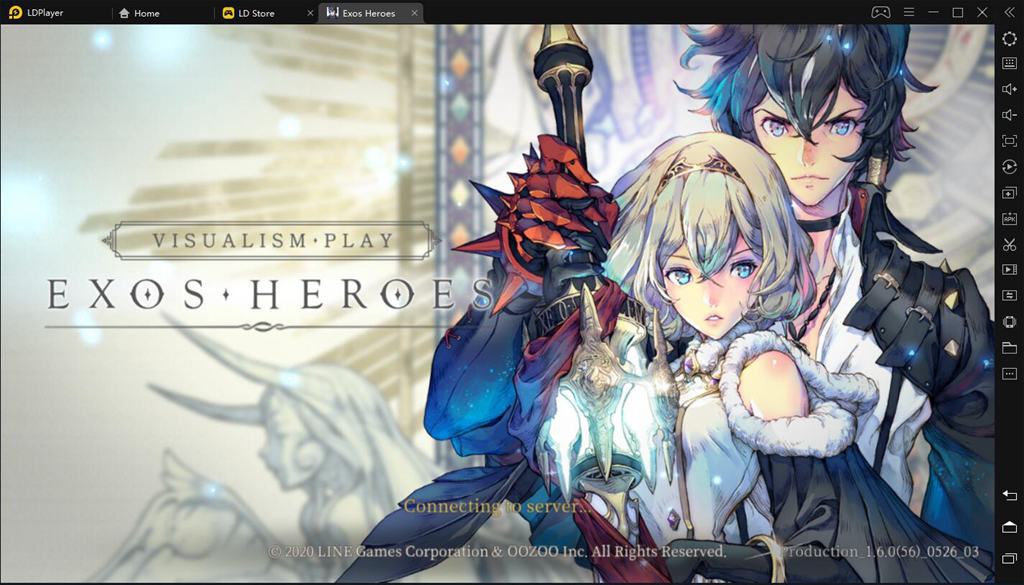 Exos Heroes Features
Exos Heroes also put together more than 200 heroes with exclusive character designs. You will enjoy the incredible play with a strong Fatecore and experience the intense, fiery battles that carry pleasure to your eyes and ears!
Drive the ancient Airship, awoken to an adventure!
If you would like to be among many other militants, this is the perfect game for you. Welcome to the world of magical imagination, where airships walk the skies. You will become Captain of the Airship and experience the huge universe! Join the ancient dragon Bitru and treasure seeker Zeon in this initial RPG and watch this amazing tale unfold before your eyes.
Go ahead and ride! Democracy World-map!
This universe is full of thrilling material, where you can visit the ruins lost and search for the riches lost. Experience Exos' exclusive stuff, which is the first Smartphone RPG. So, go ahead and ride!
Enjoy a modern style RPG with a combat system like no other!
Take advantage of the Guardian Stone program to 'shake' the opponent and make strategic fights more enjoyable! Intense fights in a setting similar to fairytales and skill flirting acts! Experience turn-based games and real fun through competitive wars. The illustrations feature stunning characters and breathtaking scenes in the fantasy universe.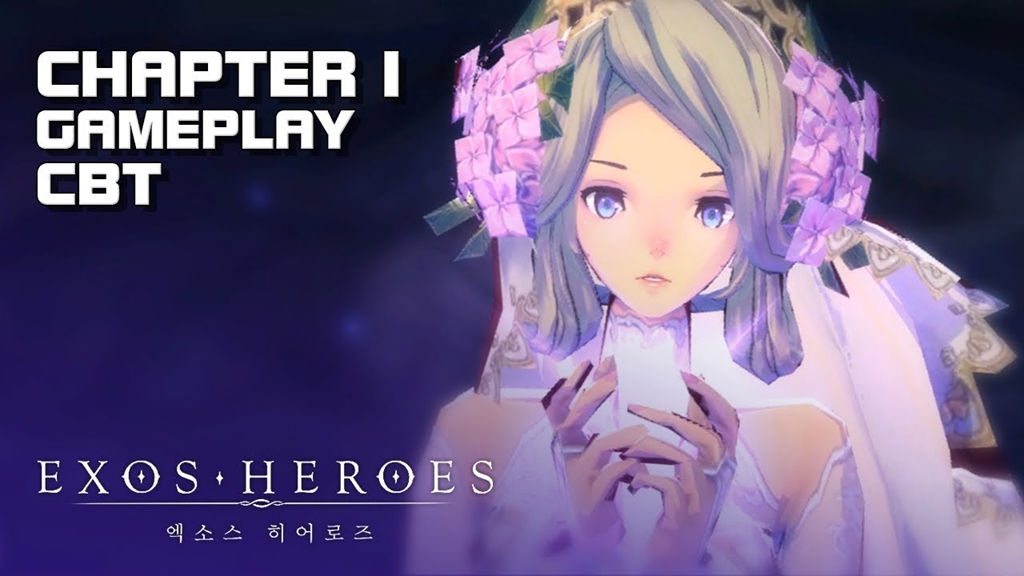 What makes a powerful hero?
Every hero has a ranking of some kind. The higher the stars, the rarer, and the stronger the hero! A growing star represents 15 rates attainable by a hero. This means that a 1-star hero can only get to a level 15 max while a 5-star hero can get to level 75 all the way. When a hero hits his full point, they will use special means and dragon raids to progress much more.
Each hero has different stats such as HP, Atk, Def, Attack, Dodge, Vital Strike, Block, and AtkSpd. So, looking at their Battle Points (CP) is a simple way to assess the power. This is a catch-all number for quickly finding out which hero is the strongest in general.
Nonetheless, be sure to glance at both C and C. For optimum efficiency, increasing the hero's passive and active abilities should be regarded and synergized while creating a team. Furthermore, a good hero in the form of Tank and Help is critical to get beyond elite material.
The Summoning System for Exos Heroes
For Exos Heroes, here are six ways to call hero to your squad:
Free Summons

Premium Summons

Sunstone Summons

Exordium Summons

Fusing

Limited Summons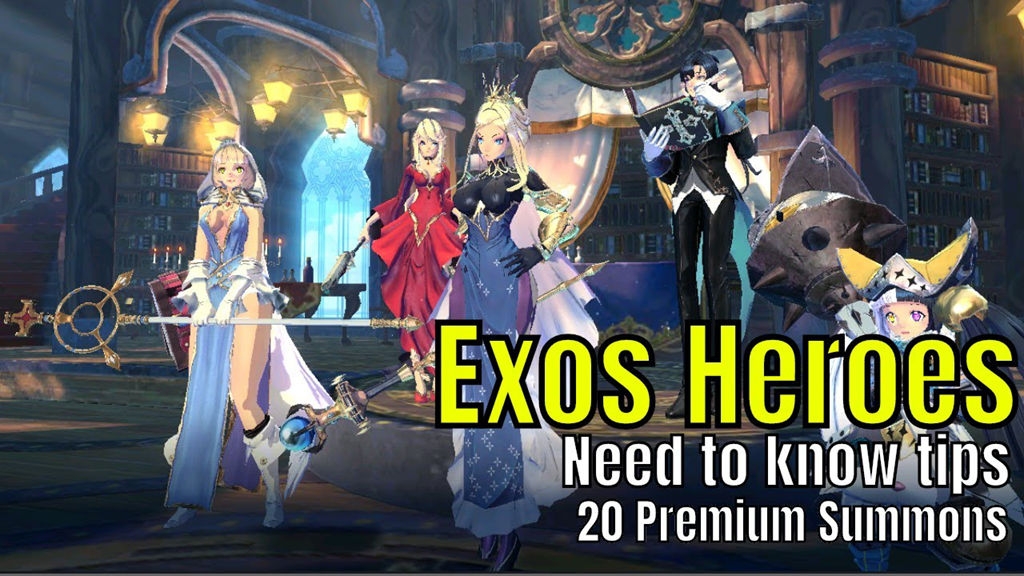 You Can Get Up To Rare Heroes
Premium Summons cost either 70 Zeus (the Exos Heroes in-game currency) for one attempt or 700 Zes for 11 attempts. Also, an 11 attempt gets player 1 Myu, which is used to upgrade Skin. If you pick 11 tries, at least one or more 4-star heroes would be ensured. You get one special 5 star Hero seat for 7000 Zes.
You get one try for 300 Sunstones. Using this strategy, you can pick a chosen continent for the call, and you can call only heroes from the continent. Every hero comes from a particular continent, so you can improve your chances of getting a specific hero this way. It's better to skip this choice early on and concentrate on buying tickets or products for a Sunstones user.
While talking about the Exodium Summons, Exodium is a tool that you gain by regular quests and expeditions. You get one roll per 10 Exodiums.
You will combine them to summon another legendary or special hero if you have two legendary heroes. Even two unique heroes can be fuzed to summon another unique new hero. This is typically considered to be a late-game choice, and it costs a ton of Zes, so inexperienced players should generally stay clear of this. It's sure to get iconic and exclusive tickets for heroes, though.
A player may call up a small pool of 500 heroes. Players may call ten heroes for 700 Zes per attempt. Three or four uncommon heroes are available every couple of weeks with additional skins. Each time you call a hero, that particular hero is eliminated from the pool of 500 heroes, which means you can eventually get all 500 if you continue to use this choice.
How to Grow Your Heroes & Tips to Manage Your Resources
Exos Heroes is a F2P game, which means you can spend as little or as much at any time as you choose. Consider the following advice for those interested in staying on F2P:
1. Improve Your Heroes
Simply stated, improving your heroes is the quickest way to advance through the game and requires you to get interested in PvP. Whenever practicable, the discovery (or AFK mode) will be included, because it is an easy way to ensure that all of the energy is utilized even though you are not playing.
2. Use your Stamina ASAP
Clearing through the plot does NOT require Stamina, so using all of your Stamina ASAP through exploration is a good idea. Then, while your Stamina is recharging, you can go through the story aspects of the game.
3. Complete Your Episodes with 3 Stars
You need to make sure that any episode you complete gets a rating of 3 stars. This will send you the full number of Xes / Jess you need to buy advanced banner pull, which you can do three times a month. This should be your primary objective because it will quickly allow you to attach Legendary or Fate Level Heroes to your team. This will significantly improve the pace with which you can clear the story and discover more powerful heroes and objects.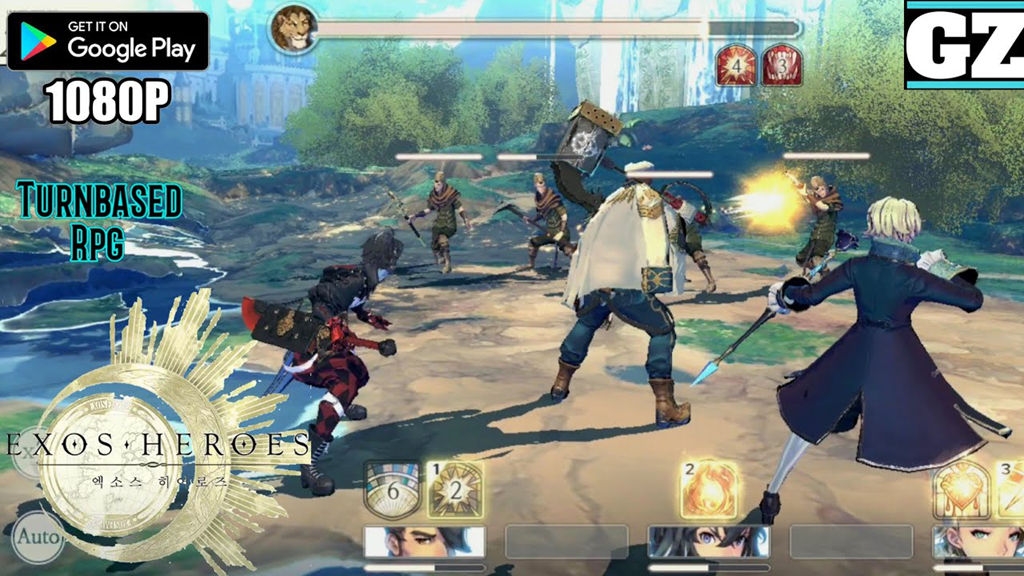 4. Don't Use All Scrolls on One Hero
You can get EXP Scrolls during the road and can be used to level up heroes. It is best advised not to use all these Scrolls on one hero. Although the beginning heroes are essential to the storyline, they are easily outstripped by Legendary or Fate heroes you may call them. Then use your EXP Scrolls to attempt to build a balanced line-up of 4 and 5-star heroes!
5. Win Passes by Fulfilling Mission Assignments
You'll get exposure to the Sanctum of Knowledge later on in the game. This dungeon is the best place to level up your hero team. To join this labyrinth, you need passes, and those can be won by fulfilling mission assignments located in the main squad screen's top-left hand corner.
6. Play with Variation of Heroes
Exos Heroes is a complex game with lots of different ways to play and advance. Follow these tips to get you going, and feel free to play with many variations of heroes and squads. Also, low star heroes can be used with adequate commitment to synergize and create strong teams.
Why Choose LdPlayer to Play Exos Heroes on a PC?
Playing Exos Heroes Game on PC by using LdPlayer carries many advantages. A few of the most prominent ones are as follows:
The Best Visual Experience With a Larger Screen
Playing games on a Laptop is likely to give you a great visual experience. In Exos Characters, several players are drawn to stunning story drawings, and to the dream realm with majestic landscapes. That is also the biggest reason the game gets so famous in a short period. You will get a better, more detailed image of your heroes while playing it on LdPlayer.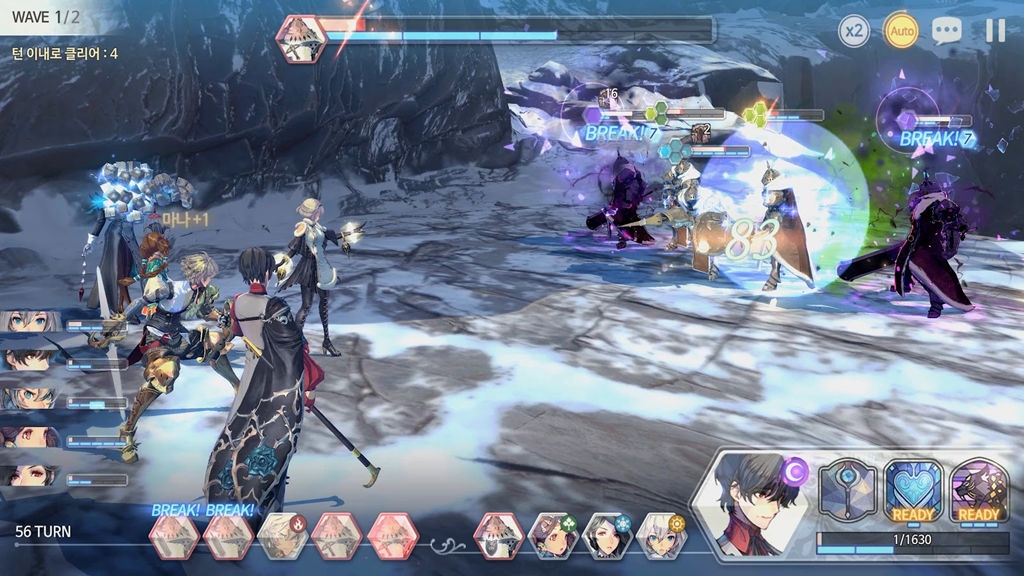 Smoother Control With Keyboard And Mouse
Exos Heroes includes a variety of exclusive gameplays, including a separate combat mode for different heroes. It's tough to monitor your heroes with your handheld apps when the fight gets intense. Thus, if you are playing Exos Heroes with LdPlayer on Desktop, the touch screen would be replaced by the keyboard and mouse, allowing the control to be more versatile for your specific attack.
It is not difficult to establish a mapping of the base. Next, switch over to the keyboard mapping feature on LdPlayer's configuration screen. After that, simply move the command icon from the control panel to the corresponding location and add a key to it.
No Worries About Low Battery
There's no question that to grow your anime heroes and create a great squad, you need to spend tons of time and resources. Hence, opting to play Exos Heroes on a PC with LdPlayer would be a pleasant way to relieve the pressure on your mobile devices, so you no longer need to think about your phone's battery life.