Memorizing the Cookie Run: Kingdom tier list is an excellent method to protect your wonderfully baked town from the treacherous cake monsters. Each cookie has a spot in this inventive little mobile RPG's 250+ battlefields, although some are fundamentally superior to the rest. Check the Cookie Run: Kingdom tier list below before splurging thousands of gems on the newest banner to see whether you'd be better off saving them for the next cookie.
Did you stumble onto this page and have no idea what Cookie Run: Kingdom is? Well, let us help you. It's a stage-based RPG battler with some interesting base-building elements. Characters (cookies) are drawn from a constantly changing gacha system. Cookies of all rarities have a place on the proper team and will help you past some of the game's most tough tasks when combined with equipment, experience, and a few other advanced techniques.
Cookie Run: Kingdom Tier List
---
| Tier | Cookie |
| --- | --- |
| S | Dark Choco, Pure Vanilla, Sea Fairy, Licorice, Hollyberry |
| A | MaLa Sauce, Twizzly Gummy, Raspberry, Strawberry Crepe, Black Raisin, Vampire, Rye Parfait, Moon Rabbit |
| B | Sonic, Tails, Latte, Almond, Sorbet, Mango, Mint Choco, Herb, Poison Mushroom, Pastry, Tiger Lily |
| C | Pomegranate, Milk Cookie, Purple Yam, Espresso, Red Velvet, Sparkling, Squid Ink |
| D | Madeleine, Chili Pepper, Lilac, Cream Puff, Fig, Snow Sugar, Kumiho, Werewolf |
You may have realized that the Cookie Run: Kingdom tier list above is lacking in more than a few cookies. The rarity system is to blame for this. Cookie Run: Kingdom does not use the three-star tier system in World Flipper. Instead, rarer characters are displaced by the more frequent ones.
You'll have to count on lesser baked products like Beet and Avocado at first, but acquiring any equivalent character at epic rarity or above will be more beneficial once comparatively built.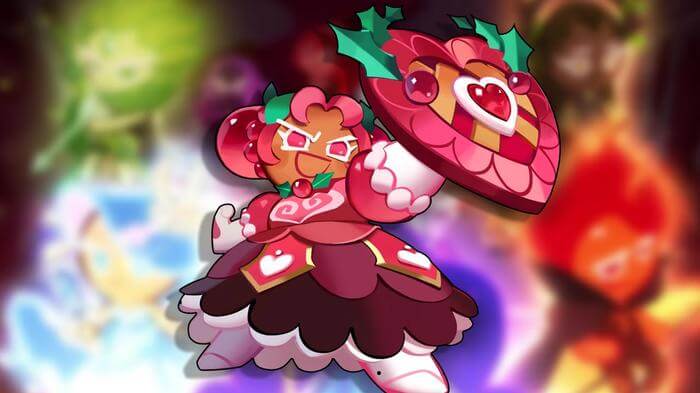 How Do I Get an Ancient Cookie?
---
Some of Cookie Run: Kingdom's finest characters are ancient cookies like Hollyberry and Pure Vanilla. These cookies appear briefly in the game's opening cutscene, as you are forced into the final fight before your journey with GingerBrave starts.
Legendary cookies are only available during limited-time events when the cookie is released. Hollyberry is the most recent Ancient Cookie released on September 23, 2021.
This banner functions differently than any other in the game. You need to spend the currencies you earned by participating in the limited-time event to obtain it. You will likely receive well over 100 attempts even if you start from scratch; however, there is little chance of getting enough Soulstones to make an Ancient Cookie.
However, the pity system still remains in the Nether-Gacha system. So, if you have enough cash to pull 250 times, you will always acquire a Legendary Cookie. If you're just getting started, make sure to read our Cookie Run: Kingdom codes guide to get you going in the right direction.
Make sure to check out our Cookie Run: Kingdom redeem codes to begin your adventure on the right foot.
Download

Cookie Run: Kingdom - Kingdom Builder & Battle RPG

on PC