Seven Deadly Sins: Grand Cross is offering you a Role-playing and Single-player video game brought to you by Netmarble for both Android and iOS. It gives you a perfect blend of breathtaking animations, dynamic combat, and a thrilling story seems similar to the original. Get involved yourself in turn-based combat where a strategic approach is a key to success.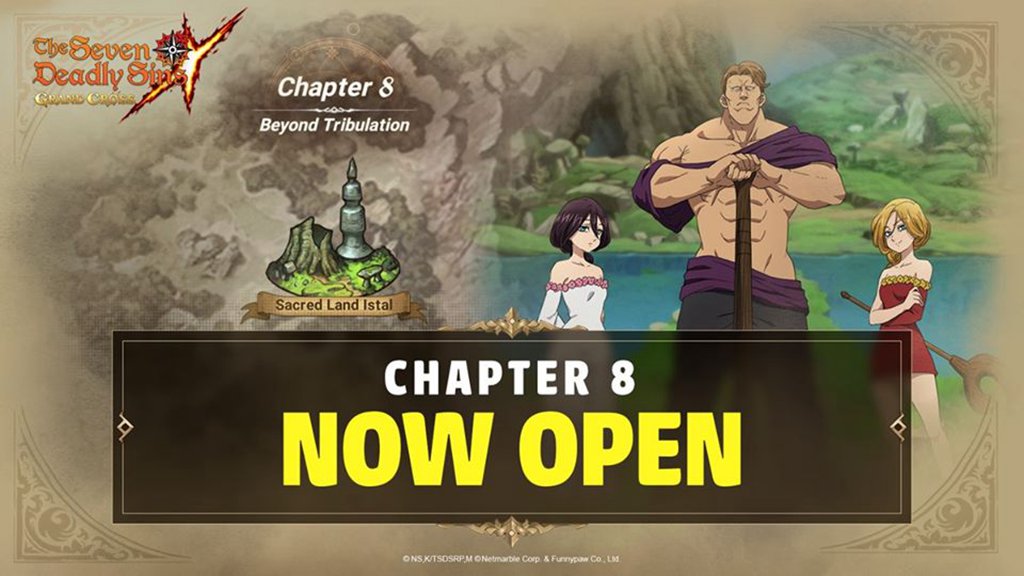 What Does the Beyond Tribulation Update Bring?
The update took place on 27 April 2020 as mentioned above and introduced "Chapter 8", along with the last sin. The newly introduced character is equipped with a special sword and has a green suit. Playing with the said character could make your gaming experience awesome as it possesses a special attack that damages enemies amazingly.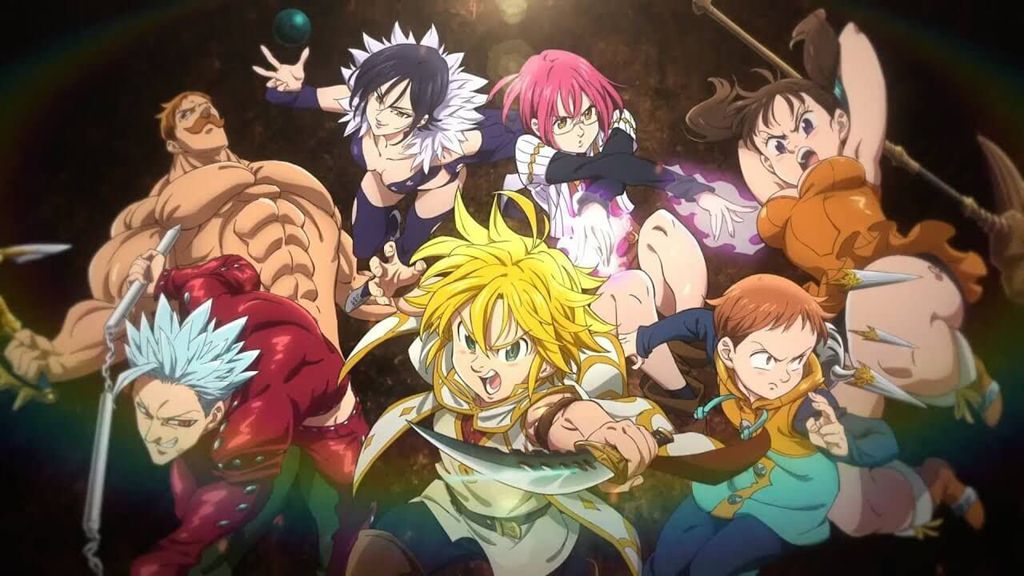 The introduction of the new update lets you discover "Final Bosses", who are found in a dark cave by Merlin. You should know that all of these blood-thirsty bosses are in evil iterations of the 7 Deadly Sins. Vicious bosses await you to defeat in fierce battles, therefore, you should practice all of your abilities and attacks never to give a single chance to opponents to make another stand against you.
The Seven Deadly Sins Escanor
The developer and publisher have released their Adventure mixed RPG video game on 03 March 2020, offering exciting gameplay based on the familiar anime and manga series. A new update was released back on 27 April 2020, which comes with missing member "Holy Knight Escanor" and lots of fun-filled content.
Who is Escanor?
The anime and manga series many compelling characters, all of them were introduced in the game except one "Escanor" who is presented with the recent update. In short, he is one of the most influential and popular characters in the series that brings a powerful attack and a set of attractive skills to the arsenal of collectible figures.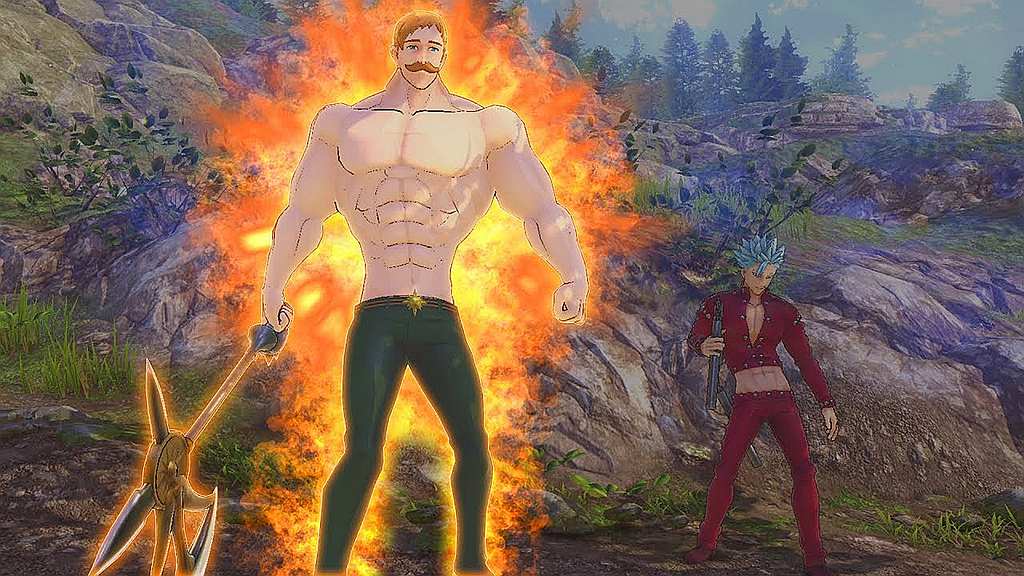 Finally, you can choose him as your playable character and can reveal your deadly moves ahead enemies to show them who the boss is. You require an extraordinary weapon of Escanor to advance through the game because many bosses can't be defeated without it. In the game, you may obtain "Sacred Axe Rhitta" by accomplishing the event of the same.
How to Get Escanor and Unlock a Weapon Costume?
Escanor appeared with a secret treasure box that many players had unlocked using the secret code "SUNSHINE." The secret box event was started on 26 April and ended on 5 May 2020. For sure, you are looking for a way how to unlock Escanor to select him as your playable character. No worries. The completion of required missions will give you a chance to choose him as your character and start fighting against rivals using his special powers. You better know how much he is powerful, and his special weapon can take on every boss. The moment will be so pleasurable when you confront the final boss in the last battle. You need to collect Gems (in-game currency) to unlock Escanor. It will appear somewhere during the completion of missions, and you can use gems to unlock.
Final Boss Fight
The update unwrapped the most exciting thing, which is the "Final Boss Fight." Yeah, the game reveals the final boss fight where many fierce bosses await you to kill using the deadliest moves. You should need to know that the last battle will reward you with the original costume of King with countless coins. So, don't waste your time, go, and participate in the competition to claim your rewards. It's not as much easy as you are considering, the defeat of all bosses are compulsory to acquire the said rewards.
How to Pass the Final Boss Fight?
We have great news for those players who have Amazon Prime Account that they can gather rewards by utterly logging in during the specific times. You should know that the exclusive rewards are there only for Amazon Prime Members. The prizes are divided into seven rounds, and each round will start at its specific time. As you know, the strategy is the key to success, and the battle allows you to participate in the turn-based combat where you must choose three best skills for you to dominate the final battle. Once selected, the battle will start, and the game allows you to attack first. Selecting the best playing cards will help you in defeating the final boss; otherwise, he will beat you within no time.
Get Ready for an Epic Fight
Playing turn-based battle games are relatively strict as compared to others because it requires lots of strategic and tactical approach. Only those players could succeed in the game who have strategic and tactical approaches, therefore, you must learn how to play the game step by step and then come to face deadliest bosses you may have ever seen before.
Showing no mercy on opposing characters is the basic rule that you should follow to win. The game has covered a massive crowd of players who fell in love with this game, because of its beautiful cast of characters. The recently released Green Escanor character is incredible as he has a special weapon that will help you in taking on enemies and fighting against the final boss.
Throughout the gameplay, you can run, jump, and attack your way to complete the objectives assigned you by the game. The update is released with the following features:
The game will reward you for the completion of steps, and you can rate up for SSR Princess Elizabeth Adventure. The new events include Hawk Pass Special and Diamond BOGO Event. Similarly, Ending Bundle comes with Power up and Diamond BOGO Events. There is much more content for you to explore and for sure, you would love to play the game if you're already a die-hard fan of The Seven Deadly Sins anime and manga series.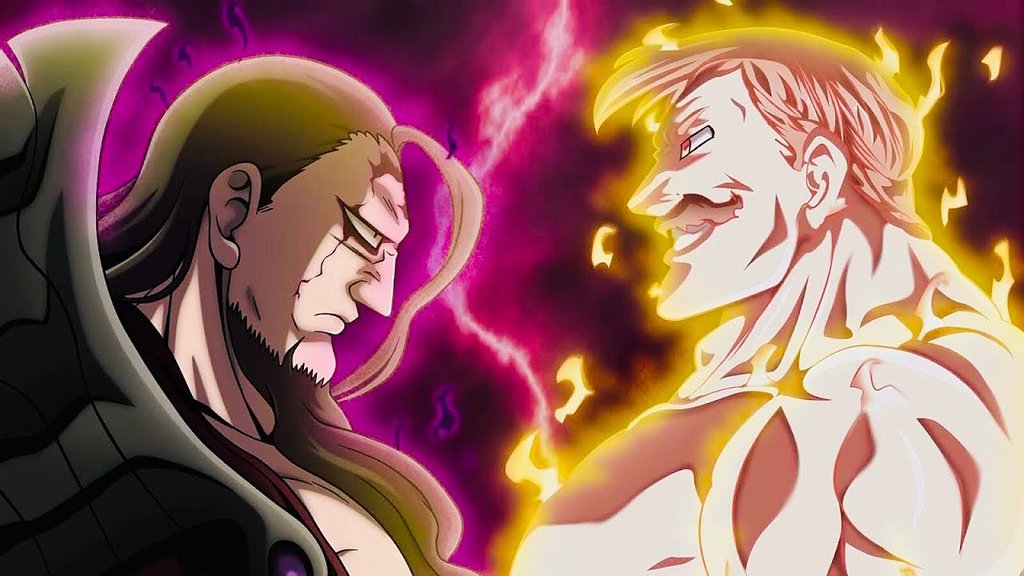 How To Play Seven Deadly Sins on PC?
If you intend to experience the best Turn-based Strategy on your PC, then you should use LDPlayer that helps you in playing Android games on your computer smoothly. Please check - The Seven Deadly Sins on PC: How to Download and Play - for more information. Stay with us for more exciting game updates.