Azur Lane, the Yostar developed action RPG, is the first and ever game produced with several girls. So far, this game has reached Google Play's 4.5 rates due to its unique strategies and gameplay. There are ships and girls available here and can be identified as a fantastic RPG mixed with some shooting and tactical genre resources with impressive anime. So if you ever wanted to play a new mix of warfare games, you better download Azur Lane on PC to get an amazing experience.
As an Azur lane beginner to end up in this so far in the game, you might have seen several updates and changes happened in the game. Developers of this game have been careful enough to improve the gaming with Azur Lane continuously, and there are again, new updates and new events have been introduced to this game. So today, in this guide, we will talk about its May 20th Patch note and the events that come with it.
May 20th Update
This new patch note is introduced on May 20th, 2021, and it came with several events. There are three types of events that went with this as follows.
Call to Arms – Eagle Union Phase 1

Silver Archives

BluePrint Competition Plan – Neptune
Not only the events, but there is also another character story, and character updates will come with this new update. We have already discussed the Call to Arms Eagle Union Phase 1 event. So we are only talking about the limited-time events of Silver Archives and BluePrint Competition Plan – Neptune.
Silver Archives
Silver Archives event is a limited-time event starting on May 20th and will end on June 16th o its midnight. During this mission period, two special missions are unlocked d from every day until it becomes May 26th. Players need to complete these all missions to obtain a limited gear called Action Report: Operation AF.
Action Report: Operation AF – This gear can increase all the damage you gain against the enemies of the Sakura Empire, and it will be about 6.0%. That amount will happen for the ship by equipping this gear.
Following tasks will have to complete every day on seven days, and their rewards are also described as follows.
Day 1
Sortieing and defeating three boss fleets – 5x T2 random parts with 100x coins

Long once to the game to obtain a story
Day 2
Sortieing and obtaining ten perfect stories to get random 2x T2 blueprints

Retiring two ships to get 100x coins
Day 3
Enhancing a gear for two times to get random 3x T2 Tech packs with 100c coins

Resupplying Dorm with five times snacks to get a story
Day 4
Defeating 20 enemies to get 3x Naval curries

Building 4 ships to get 100x coins
Day 5
Opening a Tech Box to get 1x T3 Tech packs randomly with 100x coins

Enhancing the hips five times to get a story
Day 6
Sortieing and defeating 3 of Boss fleets to get 2x T3 skill books randomly

Defeating 20 enemies to get 100x coins
Day 7
Enhancing gears for two times to get Action Report Operation AF with 100x coins

Sortieing and obtaining 10 of the perfect victories to get a story
BluePrint Competition Plan – Neptune
This event will start on May 20th and its end date June 16th, 2021. You will have to gain some extra Neptune blueprints from each research. Players will only be eligible to earn 30 Neptune blueprints as a maximum. One thing to remember is that these limited bonuses are separated from permanent ones with a cap of 300.
New Story for a Character called U47 – Days of Tranquility has been added with this patch note.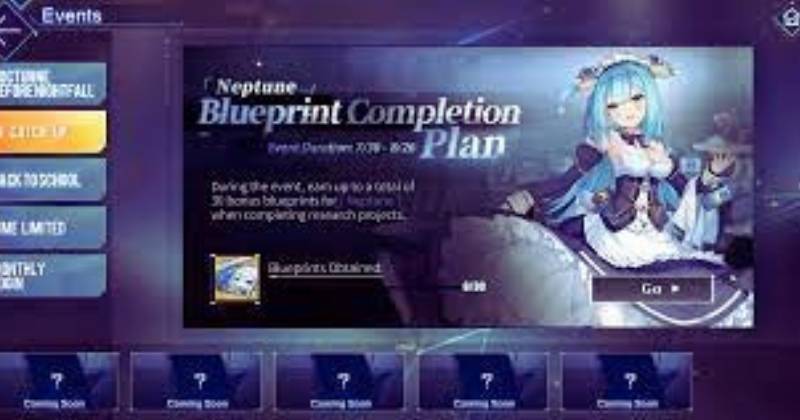 Character and Skin Updates
These are the characters and skins that have been updated with the new update.
Character – Torricelli by Kaede Hondo
Skins
Shady Seaside by Kaede Hondo to the Torricelli

Winter's Snowy Wind for Yukikazeby Kana

Ex Post Oath for Torricelli by Kaede Hondo
Azur Lane with LDPlayer
Use LDPlayer's Multi-Instance Sync to perform an easy and fastest reroll through the emulator, and it takes no time as regular rerolls. You get a chance to perform several rerolls from the copies of your primary emulator, and your favorite will be in your hands with easy steps.
Conclusion
Azur Lane's new update is coming with several events and recent updates to the game. So it is sure that all of these latest events will rock with the players and get your chance before it passes the end date.