GaeaMobile's AOTU World is a fast-paced strategy RPG game that has taken the gaming world by storm. The new game has you experience fast-paced tactical battles alongside exploring and trying to unlock the secrets of the AOTU World. Today, we're going to be showing you can pre-register for the game alongside its most iconic features that make it worth playing in the first place, to begin with. If you haven't already, you can also download AOTU World on PC.
Overview: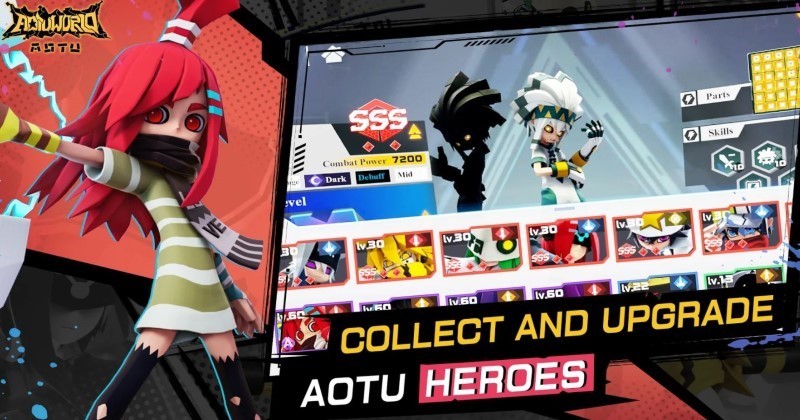 AOTU World is an open-world top-down perspective RPG game that plays a twist on games like Genshin Impact by introducing multiple characters that battle with you at the same time. Moreover, you are tasked with facing off against mobs who deal a significant amount of damage.
It has an artistic visual style and has tons of different characters with the ability to accumulate rewards at the same time. The game follows the pattern of a grinding SRPG and thus allows you to experience the world at an unprecedented skill. Thankfully, the game is not pay-to-play and can be played by someone who pre-registers for the game.
Game Features:
The developers have put in a ton of work by introducing fast-paced tactical battles to help you explore the ultimate secrets of AOTU World.
Turn-Based Combat:
The game takes innovation to the absolute next level with a brand new unique battle system. It uses a unique tile-based system where each tile will end up deciding your actions. That, combined with the unique characters of each ability, allows for a unique gameplay experience. You are also met with multiple unique classes, each having its own different types of attack styles and personalities as well. If you are a strategic player, you will enjoy the amount of strategy and thrilling combat as well.
Different Puzzles:
Take a look at the most intrusive and amazing fair PvP modes ever made. The unique map and innovative artistic style allow for different creative battle formations that help make it ever so important for you to always use the best tactics possible. By taking advantage of PvP modes like Warchess, AOTU aims to stand out from other games as much as well.
Plus, you'll be surprised to know that most SS Character lineups don't even need you to make any in-app purchases.
Unique PvP Battles:
Move over and express yourself from the rest of the crowd by customizing your own style and mixing and matching different types of attire. Never forget to make sure that you dye them into a particular color that matches your attire. If you aren't into just changing your outfit, you can always use your Doodle System to make your own masterpieces.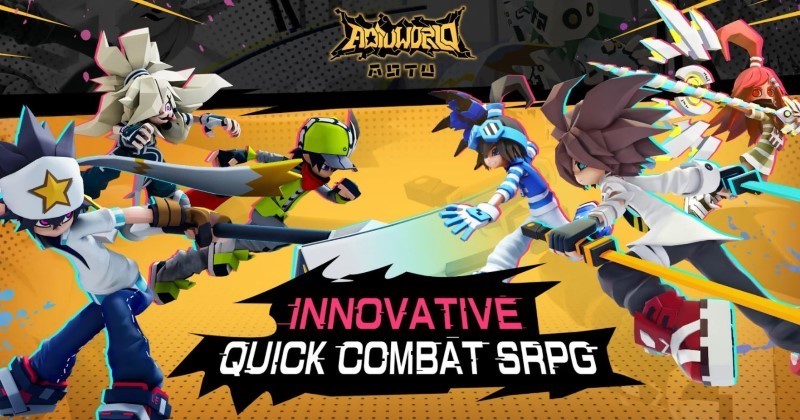 So, if you are a fan of fan art, you can turn it into an ideal place for your artistic talents.
Unique Mini-Games:
You can start getting into casual games to bring the memories of your childhood back. These games include Plushie Machines, Aoturis, Aothello, and tons of different games waiting for you. You and your friends will never be able to get enough of them.
Find Different Characters:
When you are not battling, you can easily interact with other Contestants throughout the Bond System. The game retains its animation from the original animated series and the main storyline. The original screenwriter for the game has put up and prepared exclusive stories for the game. In AOTU World, you'll end up meeting new faces, including friends and powerful foes.
Grind It Till You Make It:
Just like any other RPG game, you will be tasked with going on different quests to make the best out of them. By completing them, you end up getting levels and can also purchase items as well. These items help you get stronger and ultimately help you experience each character's true potential. Over time, you end up learning a lot more about the characters.
Plus, with an intriguing story, you'll end up having a lot more fun than you imagine trying to make the best out of the situation. The game also features an intricate HUD that allows you to navigate the world effortlessly. Since the map itself is so vast, you can find yourself exploring a new corner every day with seemingly no repetition.
However, the game does have some grind that will require you to accumulate resources and try and make the best out of the gear you have to ascend to the next level. The game tries to make it as entertaining as possible while also making sure that it is not too hard to get to the next point of advancement.
Pre-Registration: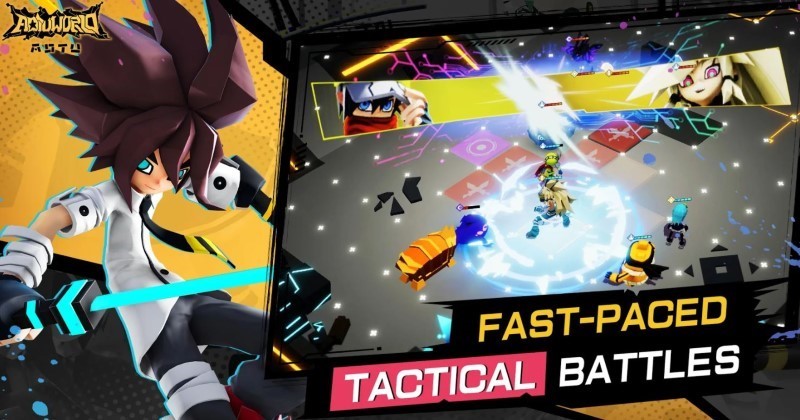 AOTU World will be released globally soon. The official release date of the particular game has not been announced yet. But, it can be anticipated that it will be coming out till the next month. The pre-registration for this game, however, is currently open. The developers will be launching the game globally. Players with LDPlayer can visit the Google Play Store and pre-register immediately. However, iOS players will need to wait for it.
Pre-Registration Steps:
It is quite easy to pre-register for the game; here's everything you need to know.
Visit the Google Play Store and search for

AOTU World

.

Click on the application, and you will be able to see the pre-registration button.

Click on the pre-registration button and pre-register for the game.
By pre-registering for the game, you can get exclusive rewards that won't be available after the game has been officially released. However, you can download the game right now to get free 40 draws and make a statement with a bunch of unique outfits.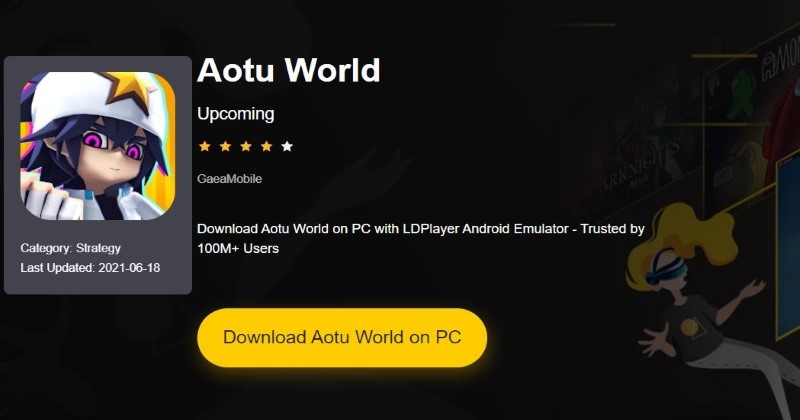 Conclusion:
That's everything you need to know about AOTU World. Pre-registering for the game presents you with a bunch of rewards that help take your gameplay to the next level. Plus, by taking advantage of LDPlayer, you can make sure that you'll be experiencing the best visual fidelity possible.