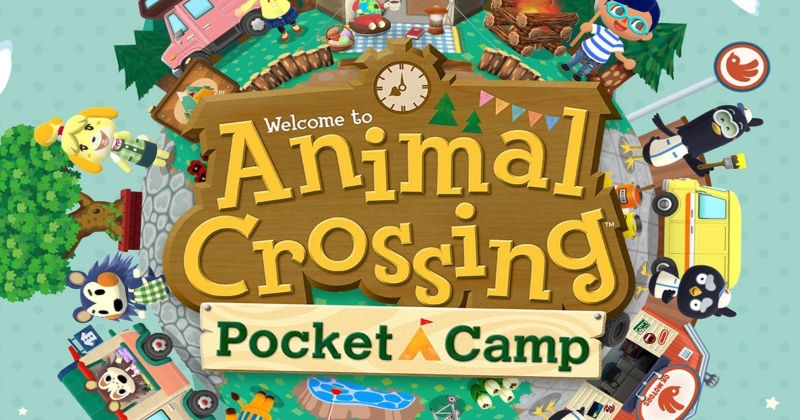 Animal Crossing is a series of social simulation video games in which players customize their avatars' living spaces and communities by favoring them for merchandise and decorative items. In Pocket Camp, the player decorates a campsite in exchange for a city. Then they collect materials such as wood and cotton from the surrounding area to set up their business for furniture orders. The player-character befriends the characters of a neighboring animal. These characters can go to the player's camp, like other human players. Players can travel to many locations like sunburst Island or the saltwater shores. They engage in commerce to sells furniture and avatar clothes. The players have many options to customize their avatar's gender, facial traits, and entertainment vehicle detail. So, here is Animal Crossing Pocket Camp Guide for beginners to win.
Now Animal Crossing: Pocket Camp available on iPhone, iPad, and Android. There are a lot of steps to be learning in this game if you are a beginner. For the most part, you'll pick up on the basics quite fast. With improper knowledge of this game, you can quickly make some big mistakes that you wish you could go back and change. We have found a comprehensive beginner's guide to help you avoid mistakes. We are explaining some flat activities for this game.
So, let's Start the Animal Crossing Pocket Camp Guide!!!
What are some important steps to do in this game?
After the beginning, you will be introduced to some basic elements like fishing and bug catching. Apart from this, you have also presented with the rural system and how you can fulfill requests for these beloved characters to make friends. You can also take them to your camp. Besides, you will also learn how to customize your campsite with different pieces of furniture.
In this game you have a lot of things to do like to pocket camps, roaming around the world, fishing in rivers, catching insects with your bug nets, and sometimes working for the villagers and Comes to run.
All the items you caught can either be sold for a few extra bells in the market or distributed to villagers to fulfill their requests.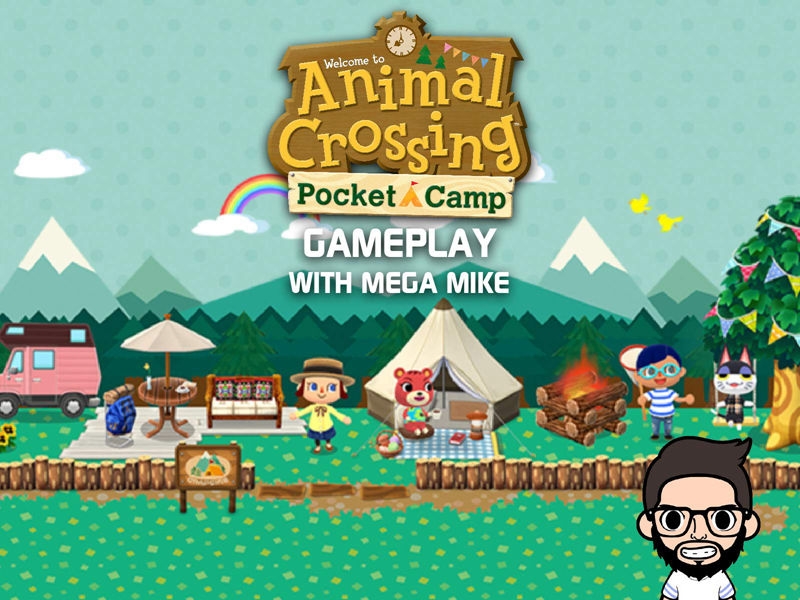 You can interact with all villagers and befriend them by giving certain fish or bugs, or other similar tasks, and finding them some fruits and bringing them among others.
After a long time, you can gain a level of friendship. You will also gain player experience, which contributes to increasing the level of your character.
It can take a little while to raise their friendship level, so you'll probably need multiple interactions with the same character.
Each time you complete a request, you will receive valuable crafting materials. You can take This material to Cyrus. And provide her with beautiful furniture and clothes for you.
Fortunately, if the character is nowhere to be found, you can call them to any place for 3 hours using a calling card. When you call them, they will also have 3 new requests for you, giving you ample opportunities to raise their level.
You can get calling cards, sometimes with prizes for entry into a pocket camp, as well as a special craft request from the villagers.
The various recreational areas of fishing and bug fishing in the Animal crossing pocket camp guide include the following:
Lost Creek: Awesome River Fishing.
Saltwater banks: Ocean fisheries.
Sunburst Island: For Bug Catching.
Breezy Hollow: For Fruit Collection.
Shovel strike Quarry: It's a very special game mode where you can use your shovel to collect multiple crafting materials.
Note: To access it either 20 leaf tickets are required or 5 friends are helped.
These bugs and fishes you catch in pocket camp can be sell in the market place with your price. Other players can view your pricing and buy them.
Best Tips & tricks to win the Animal crossing pocket camp are:
Head to OK Motors for a free camper makeover
OK, Motors type birds are more than happy to help you customize your camper. At the starting point of the game, you can only change its colors. But after some time, the more you play, the more customization options you unlock.
Make lots of friends
By making more friends you will get progress in levels and get more material bells etc. By adding friends, you must go to their camp to help them, watering their gardens. Help your friend to enter the quarry. So, then they will also help you in return. For each friend you help to enter the mine, you will get 100 bells at the end of the day.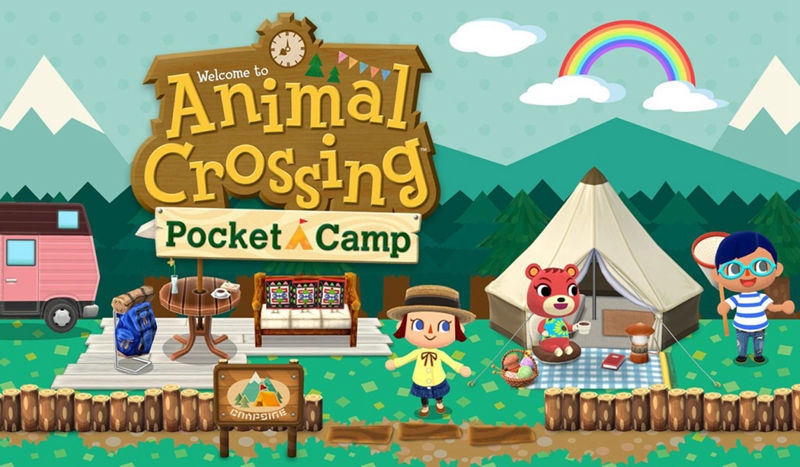 Leaf ticket is very important to save it!!!
Leaf tickets are the premium currency at the Animal Crossing Pocket Camp. You can only get them to complete special tasks, leveling, getting rewards for quests, or buying them with real money.
Do not be scared to carry more items
Increase the item's level by spending some leaf tickets. As you level up, your list grows, but only up to a maximum of 150 slots.
Give the very low-value item to villagers
Giving higher items gives you a higher reward, but never give anything worth more than 1500 bells, because animals will never pay you more than this.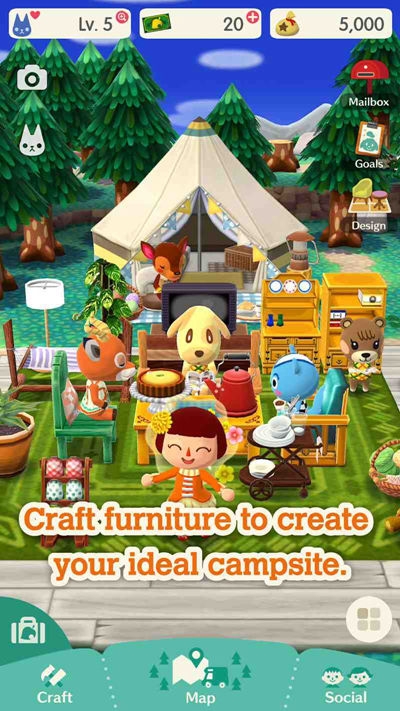 From the inventory Sell the rare item quickly
Don't bother selling rare items like this in market boxes; Players will rarely spend 6,000 bells on items they can find themselves!
Red sign text means you get some rewards!!!
If the text is red, it means you will get a reward for talking to them or completing a task. Some tasks are changing their clothes, helping to give a gift to another villager, listening to a story, watching a cut-scene. Rewards can be bells, crafting materials, friendship points, or other items.
Drop some unwanted good!!
Gulliver is located on Sunburst Island and you can give him 10 unwanted items- either clothes or furniture, or a mixture of both and he will return them with snacks and sometimes to new villagers.
Shake the tress
For getting more bells, shake one of the bare trees. By doing this you can get up to 100 bells by shaking one bare tress as it gives one bag of bells each time.
At lost creek some special trees!!!
Lost Creek has two unique fruit trees of every player. These trees produce either grapes, lemons, or lychees. So, sell these fruits to friends at maximum profit.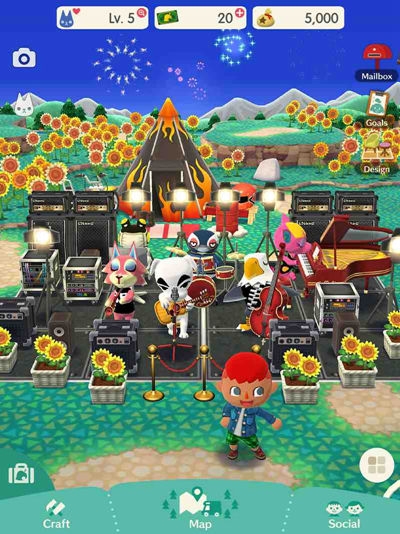 Help animals as much as you can!!
By helping animals, you are leveling up and bringing the bells like crazy. Just see the map and try to find the animal's whoever needs.
The main goal to achieve in animal crossing pocket camp!!!
Some objectives change over time in this game. These timed goals include your daily quests, events, and other special timed quests. You can always go to the market and have a look at your goals with Isabel. If you are at a loss of what to do, feel free to swing and chat with him.
Yes, one main goal is to repay the loan amount to OK motors. You should always save your extra bells from upgrading your camper to pay off the debt. As the day gets longer, your game will also change. Day, evening and night are represented in the game. Additionally, you will also notice seasonal changes in the game. Just simply follow this Animal Crossing Pocket Camp Guide to win and raise the level in this game.