In today's era, the cost of cables is increasing rapidly, and many of us find ourselves in a situation where we don't have the luxury of time to utilize a legitimate streaming service that justifies the amount of money we spend on it. There is a growing trend of streaming services, such as Moviespapa that provide their services free of charge. However, there are certain risks associated with this opportunity, such as the possibility of encountering legal issues or being betrayed by the very service that initially offered assistance.
Table of Contents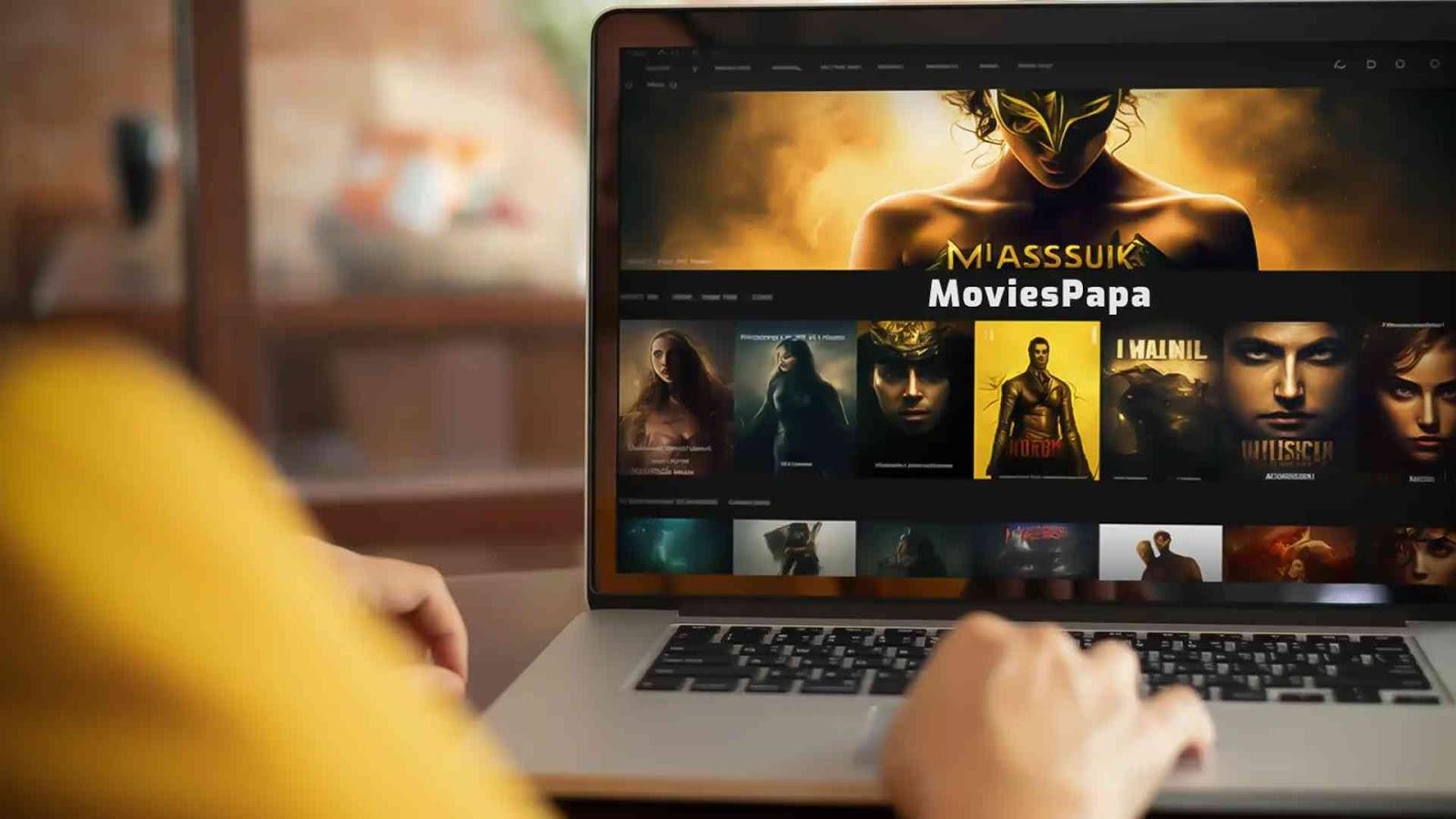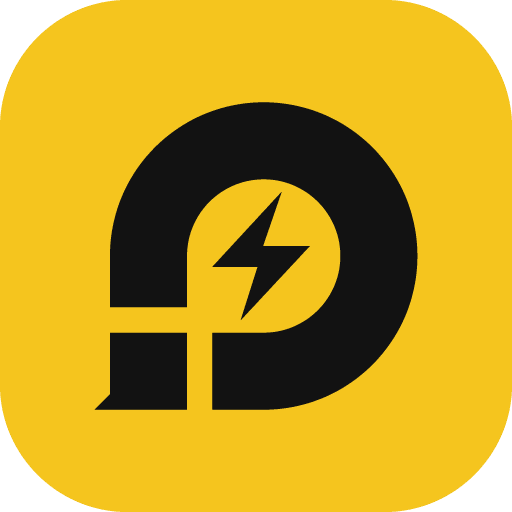 Download LDPlayer Emulator on PC
If you are a movie lover seeking free entertainment options, you may be interested in learning about websites like Moviespapa. In this article, we will explore what Moviespapa offers and how to use it safely and more. Additionally, we will discuss some alternative platforms that you can explore for your movie-watching needs.
Disclaimer
As a tech company, we strongly condemn and prohibit any engagement in piracy or copyright infringement in any form. This article aims to provide information for educational purposes only and to raise awareness about the potential legal and ethical issues associated with services like Moviespapa. It does not constitute legal advice, and you are responsible for understanding and adhering to the copyright laws and regulations applicable in your region.
You are solely responsible for ensuring the legitimacy and copyright status of any content you come across. If you choose to utilize any unauthorized streaming platforms, we cannot assume responsibility for any potential damage to your device, data, or internet service provider, nor can we be held liable for any legal consequences that may arise.
What is Moviespapa.com?
Moviespapa.com is a notorious website known for illegally providing pirated versions of Indian, Hollywood, and Pakistani films online. It entices movie enthusiasts by offering them free access to a diverse range of films and TV shows. The site got to stand out from the competition due to its strong reputation for providing high-quality video downloads.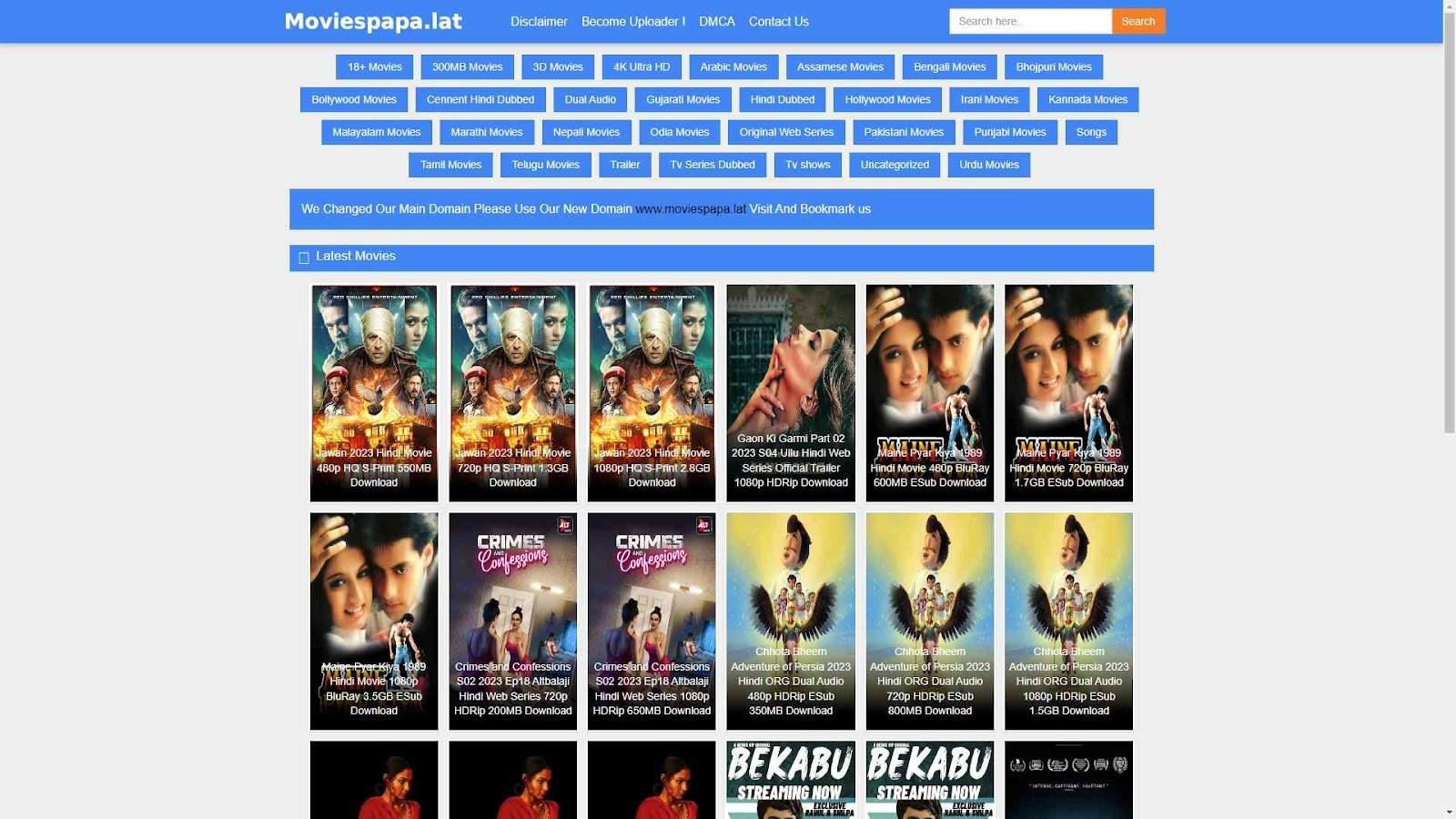 This ensures that users can enjoy a seamless viewing experience on various devices, such as computers, laptops, or mobile devices. In addition, the site also provides subtitles in various languages, such as English, Hindi, and Tamil, rather than limiting itself to just one language.
Movie Selection and Quality
Moviespapa offers a wide range of films, including timeless classics and the latest blockbusters from Hollywood, Bollywood, Punjabi, and regional cinema. Whether you have a preference for timeless classics or the latest releases, this service strives to cater to your individual tastes.
The platform also includes a review section that assists users in finding the best films that match their preferences. The site offers users access to the latest films in high-quality resolutions of 720p and 1080p. These films are often accompanied by crystal-clear audio tracks in either Hindi or English.
User-Friendly Interface
Moviespapa is known for its user-friendly interface, which is one of its standout features. The website is extremely user-friendly, accommodating users with varying levels of technical expertise. The platform guarantees a seamless streaming experience by eliminating buffering issues, making it the perfect choice for uninterrupted entertainment.
It is also a platform that caters to individuals who prefer downloading films. It is compatible with well-known torrent clients such as uTorrent or BitTorrent, guaranteeing swift download speeds.
How to Access and Download Movies From Moviespapa
To ensure a safe and private browsing experience on the site, it is highly recommended to activate a Virtual Private Network (VPN) before accessing the website. Once you are connected to a VPN, please follow these steps: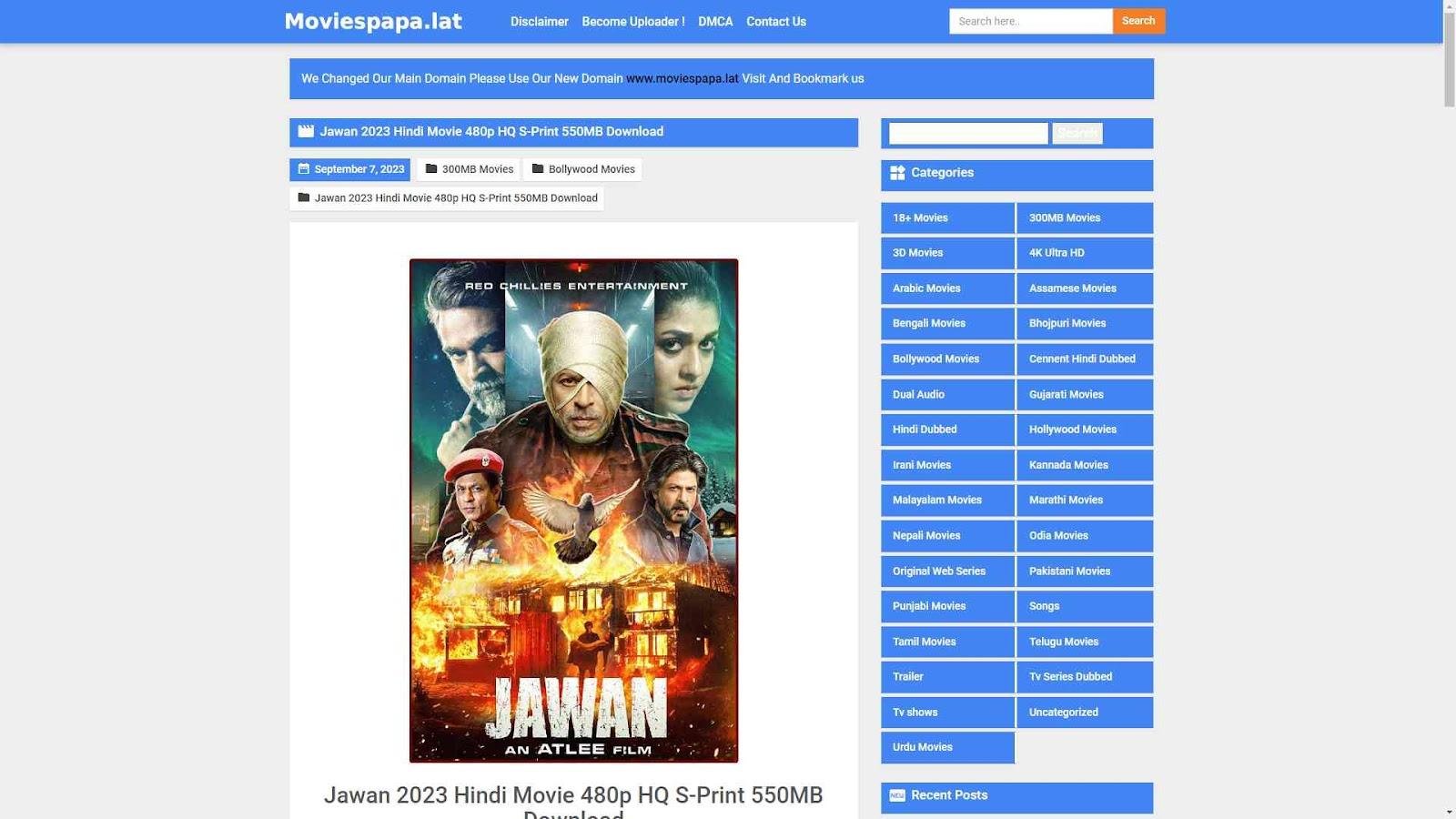 Please locate and open the right link to the Moviespapa web page.

Once you arrive at the homepage, you can easily navigate through a wide selection of films that are conveniently categorized by genre, release year, actors, directors, and various other criteria.

Choose a movie that captures your interest and click on it to access comprehensive information about the film.

You can find the link to download through the movie's details page. Please click on the link to start the download process.

If the film is available for viewing in your preferred language, simply click the play button to watch it online.
Watch out for the advertisements on the website if you plan on downloading or streaming content from there. You should refrain from clicking on any advertisements because doing so can take you to malicious websites or start downloading undesirable content.
Is Moviespapa Safe?
However convenient these services may seem, it's essential to understand the risks associated with it. Moviespapa is not a safe platform. It operates as an illegal piracy website that distributes copyrighted content without authorization. Engaging with such websites can lead to severe consequences, both legal and in terms of security. Moreover, downloading or streaming copyrighted content without proper authorization is a violation of copyright laws and can result in legal repercussions.
Users who visit piracy websites like this expose their devices to potential malware, viruses, and other security threats. If you plan on continuing to use these services, it is important to ensure that your virus guard is up to date. Additionally, consider adding a reputable ad blocker with a pop-up blocker to your browser. These options will offer you a relatively safe browsing experience.
However, when we attempted the latest MoviePapa APK download, we were unable to locate it on any reputable app store. If you want to install the app on your device, you will need to obtain it from unofficial stores. However, it is important to note that by doing so, you are potentially exposing your device to risks.
While browsing through Moviespapa, we noticed another issue regarding their redirects. Some of these redirects cannot be blocked using the methods mentioned above. It is important to exercise caution, as this could potentially lead to significant problems. It is advisable to have a buffer between the website and your device. This can be accomplished by installing LDPlayer.
The emulator provides a separate environment from your PC. This means that if any malware, spyware, or other harmful programs manage to get through, they will only affect the emulator itself. In such a situation, you can easily uninstall and reinstall the emulator to resolve the problem without any loss of data or damage to your PC. If you choose to use this method, it is advisable to use an alternative email address for added safety. Additionally, it is recommended to download a browser such as Firefox, Chrome, or DuckDuckGo for faster browsing.
Latest Bollywood Movie Releases 2023 in Moviespapa
| | | | |
| --- | --- | --- | --- |
| Movie Title | Release Year | Quality | Languages |
| Ramabanam | 2023 | HDRip | Telugu |
| Journey of Love | 2023 | HDRip Original | Telugu + Tamil + Hindi + Kannada |
| Jawan | 2023 | DVDScr | Telugu |
| Bigg Boss | 2023 | HDTV | Telugu |
| Gammathu | 2023 | HDRip | Telugu |
| Miss Shetty Mr Polishetty | 2023 | DVDScr | Telugu |
| Maayon | 2022 | HDRip | Telugu (Original Version) |
| Jailer | 2023 | HDRip | Telugu (Original Version) |
| Bigg Boss | 2023 | HDTV | Telugu |
| Journey of Love | 2023 | HDRip Original | Telugu + Tamil + Hindi + Kannada |
| Journey of Love | 2023 | HDRip | Malayalam |
| Meg 2: The Trench | 2023 | HDRip Original | Telugu + Tamil + Hindi + Eng |
| Ramabanam | 2023 | HDRip | Tamil (Original) |
| Ramabanam | 2023 | HDRip Original | Malayalam + Kannada |
| Ramabanam | 2023 | HDRip | Telugu |
| Desi Kisse | 2023 | HDRip | Hindi Part 1 |
| Bigg Boss | 2023 | HDTV | Telugu |
| Bambai Meri Jaan | 2023 | HDRip | Tamil + Telugu + Malayalam + Hindi + Kannada |
| Kaaval The Movie | 2023 | HDRip | Tamil |
| Sawadikap Pei | 2023 | HDRip | Tamil |
Moviespapa Mirror List
If you are having difficulty finding the site, please consider trying one of the following addresses below.
| | | |
| --- | --- | --- |
| Domain Name | Domain Name | Domain Name |
| Moviespapa.co | Moviespapa.pw | Movispapa.co |
| Moviespapa.host | Moviespapa.cyou | Movies papa.autos |
| Moviespapa.site | Moviespapa.com | Movies papa.host |
| Movies papa.site | Movies papa.pw | Movies papa.fit |
| Movispapa.co | Movies papa.movie | Ovies papa.cs |
| Movies papa.pw | Movies papa.top | Movies papa.top |
Moviespapa Alternatives to Watch Movies in 2023
Moviespapa has been a popular destination for movie enthusiasts, but sometimes, you need alternatives. In 2023, we explore a plethora of options like 9movies, Vumoo, MovieRulz TV, 9xflix, Dotmovies that not only offer a vast library of content but also cater to specific preferences. Join us as we unveil the top alternatives to the movies papa, each with its unique features and quirks.
1. 123Movies: The Content Powerhouse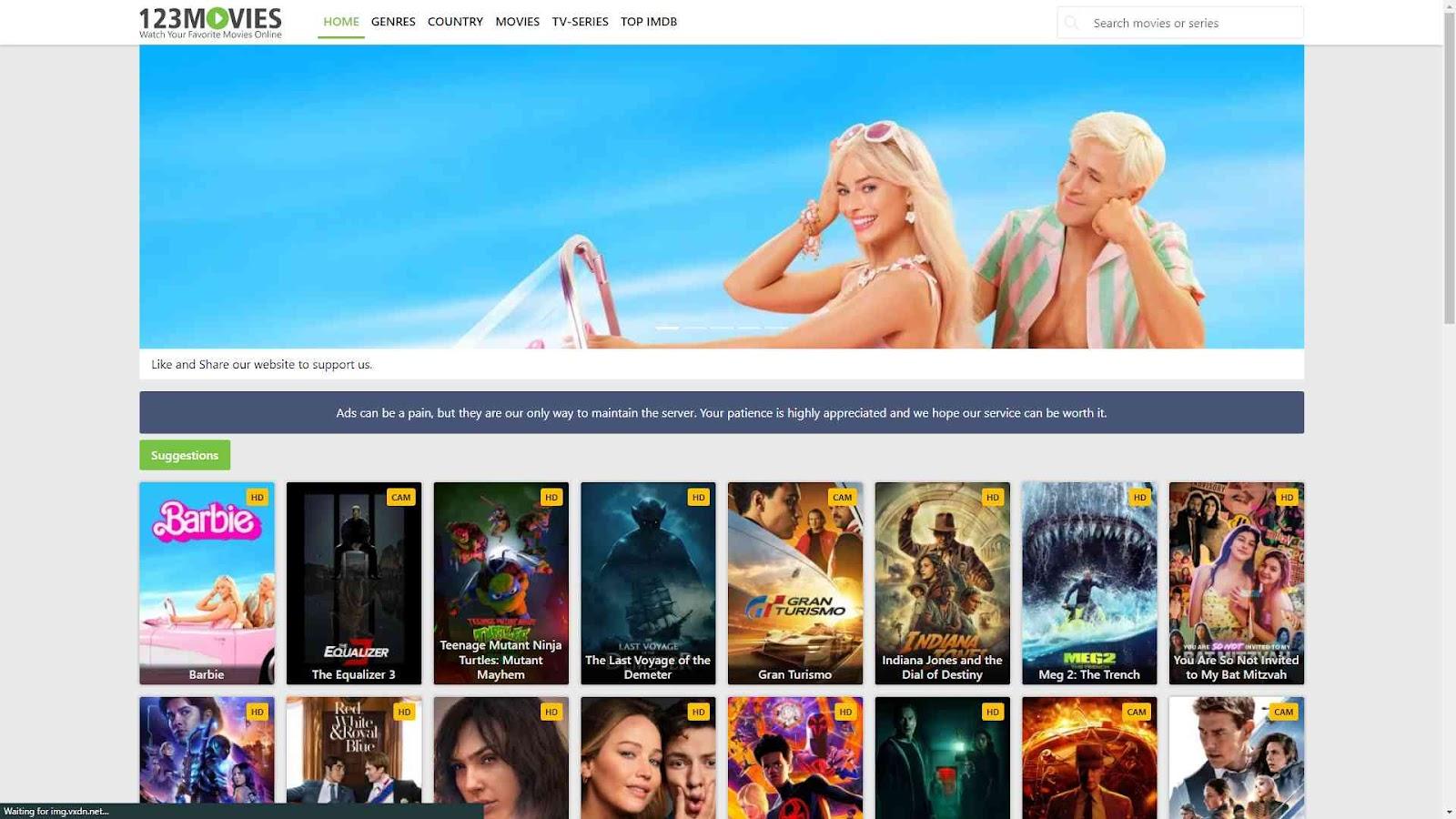 In the realm of Moviespapa alternatives, 123Movies stands as a formidable leader. Boasting an extensive library of 100,000 high-definition movies and daily content updates, it's a veritable haven for streamers. It offers a diverse range of genres, from action to romance, ensuring something for every taste.
However, it's not without its quirks - the browsing experience may occasionally be hampered by an excess of pop-up ads. While these ads can be intrusive, the sheer volume of available content often compensates for this occasional inconvenience. If you're in search of the latest releases and timeless classics, 123Movies remains a top-tier choice.
URL: 123movies.la
2. Putlocker: The Unrestricted Choice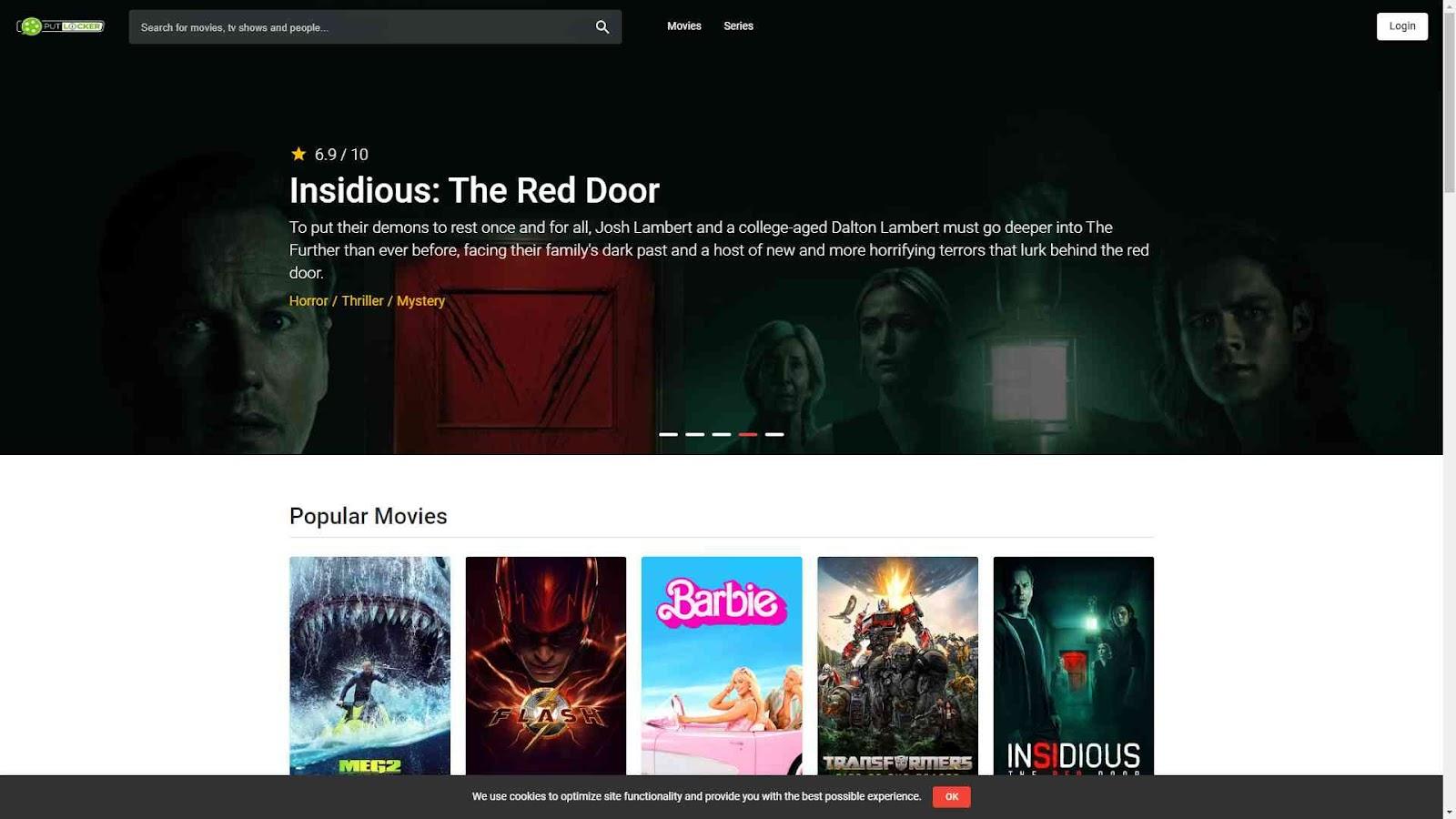 Putlocker, a household name in the world of torrenting, presents a formidable alternative to Moviespapa. What sets it apart is its array of 50+ clone sites, ensuring uninterrupted streaming even in the face of downtime. Putlocker's user-friendly interface simplifies the search for your favorite movies and TV shows.
What truly distinguishes Putlocker is its ad-free streaming experience, allowing you to immerse yourself in content without the disruption of advertisements. Additionally, there's no need for registration, making it a hassle-free choice for avid streamers.
URL: putlocker-website.online/
3. Afdah: Your Multilingual Destination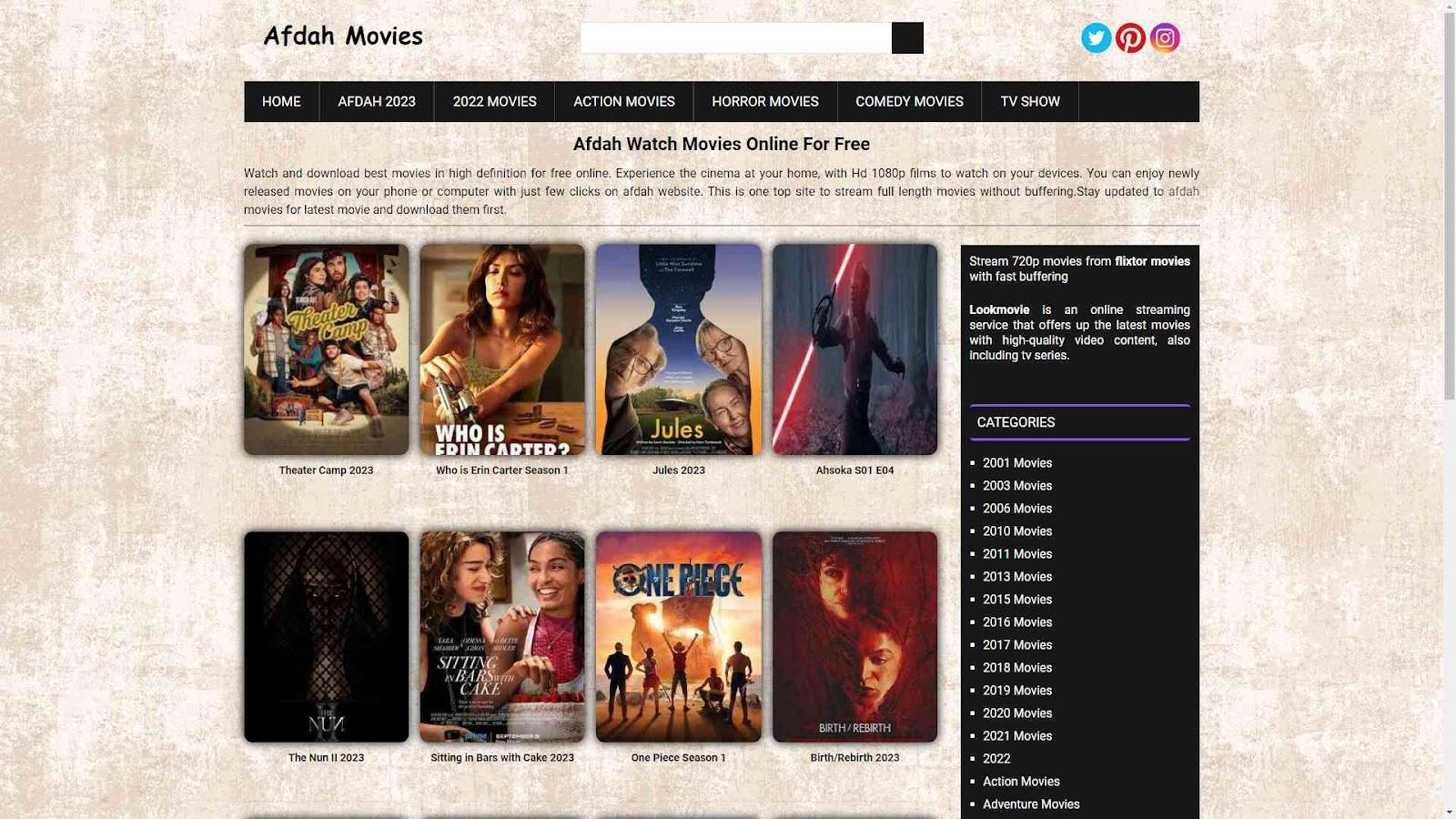 Afdah, akin to Putlocker, prides itself on multilingual support, catering to those in search of content in various languages. Its extensive collection spans both movies and original web series of other services, ensuring a constantly refreshed catalog.
Afdah even grants you the flexibility to customize the resolution of your content to match your device's specifications. However, it does come with its drawbacks, notably a significant number of pop-up ads that can be bothersome. Additionally, some redirects on the platform may pose potential risks to your device, necessitating caution during use.
URL: afdah.org/
4. VexMovies: The Underrated Gem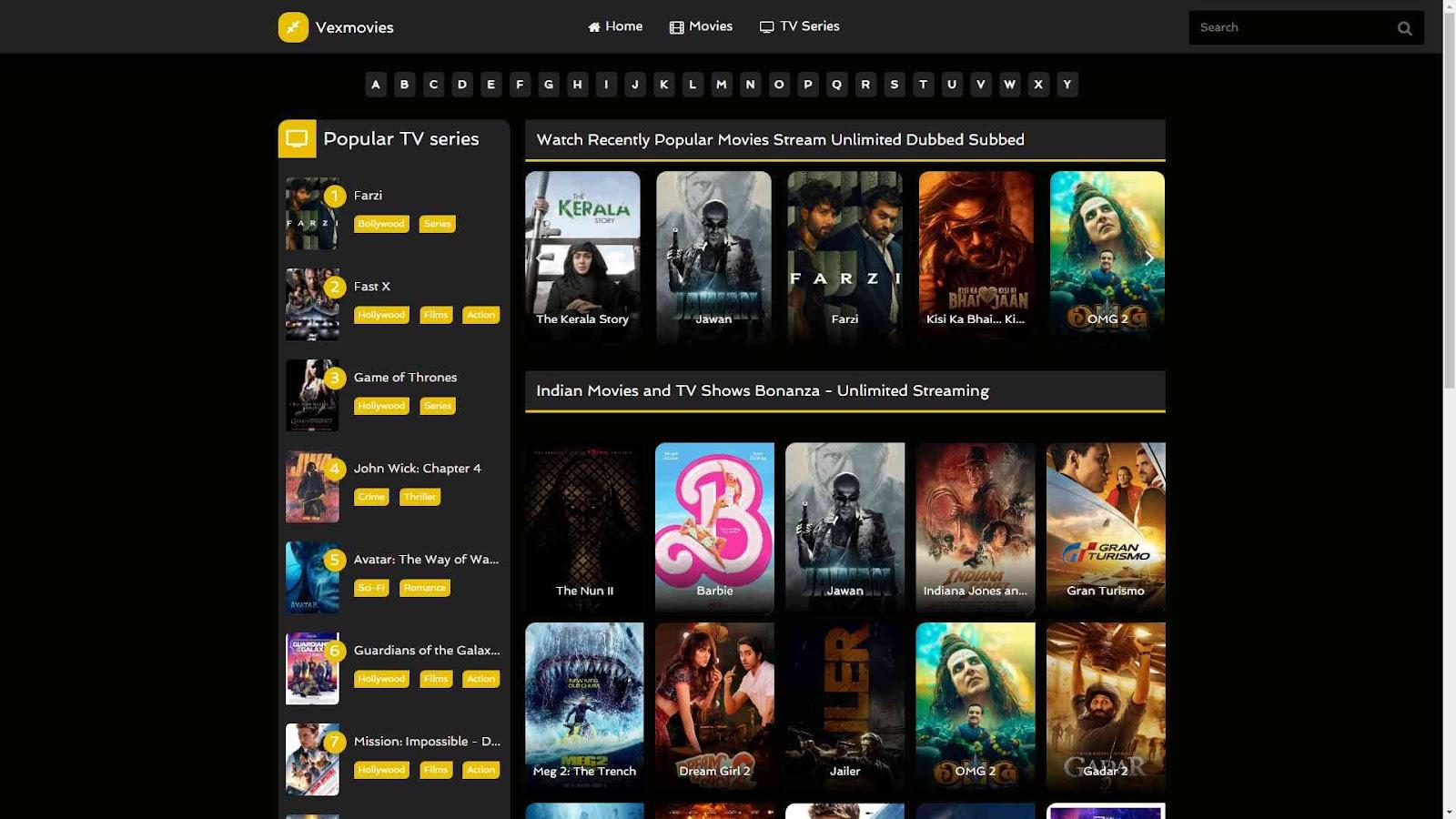 VexMovies quietly shines among Moviespapa alternatives, offering a seamless streaming experience without requiring subscriptions. Its impressive collection of HD movies make it the go to spot, and there users can stream and download content at their convenience.
What sets VexMovies apart is its commitment to providing an ad-free streaming experience, distinguishing it from many other free streaming sites notorious for intrusive ads. It's important to note, however, that VexMovies is considered a piracy website, so employing a VPN to safeguard your identity is strongly recommended.
5. Los Movies: Tailored Viewing Experience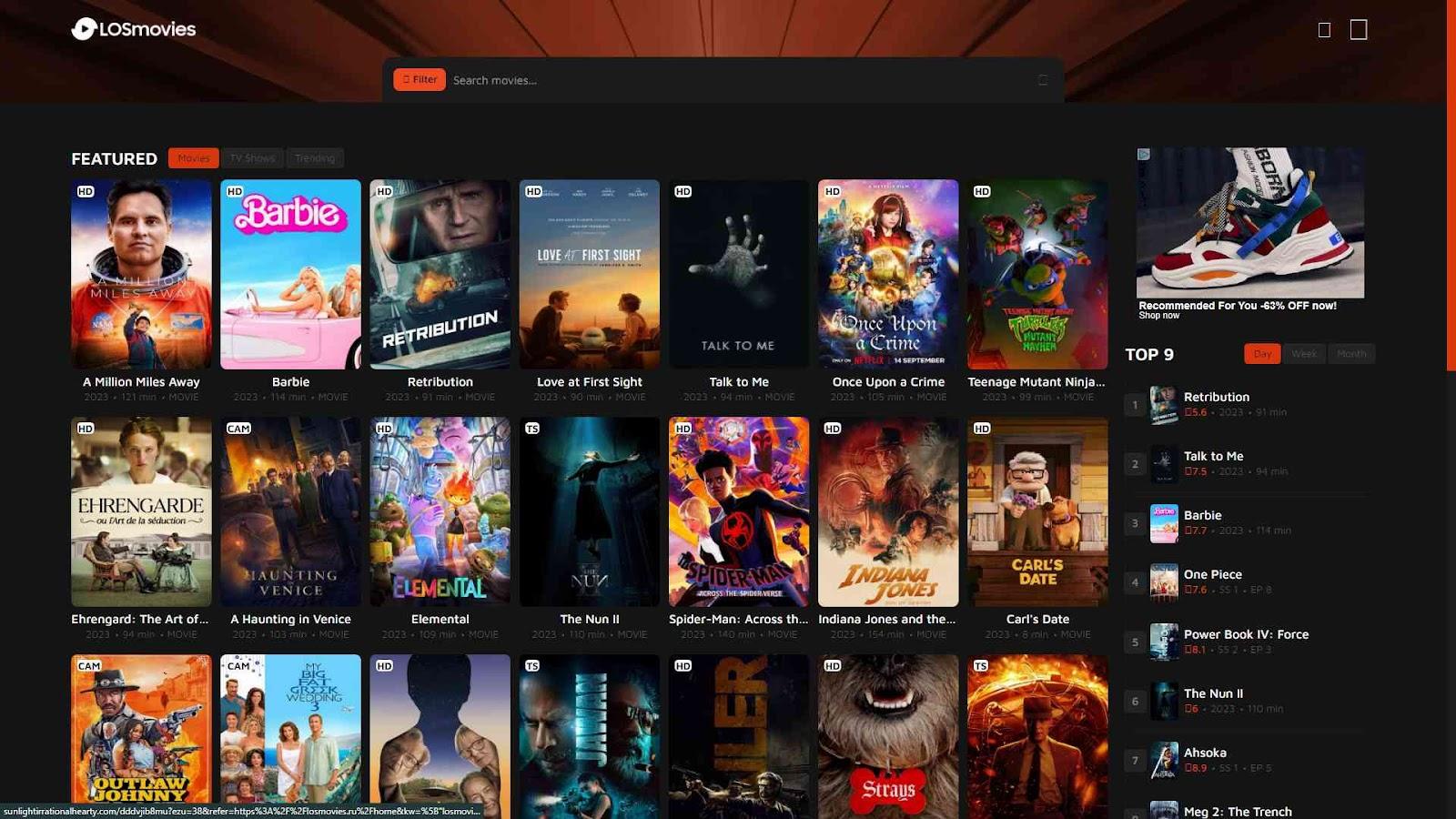 Los Movies is another outstanding choice for those exploring alternatives. This platform enables users to customize the video quality, ranging from 360P to 1080P, ensuring an optimal viewing experience.
Although it doesn't host dubbed videos, Los Movies provides subtitles to bridge language barriers. Despite displaying advertisements, Los Movies offers a user-friendly experience, making it a viable option for streaming and downloading cherished movies and TV shows.
6. SubsMovies: Your TV Series Haven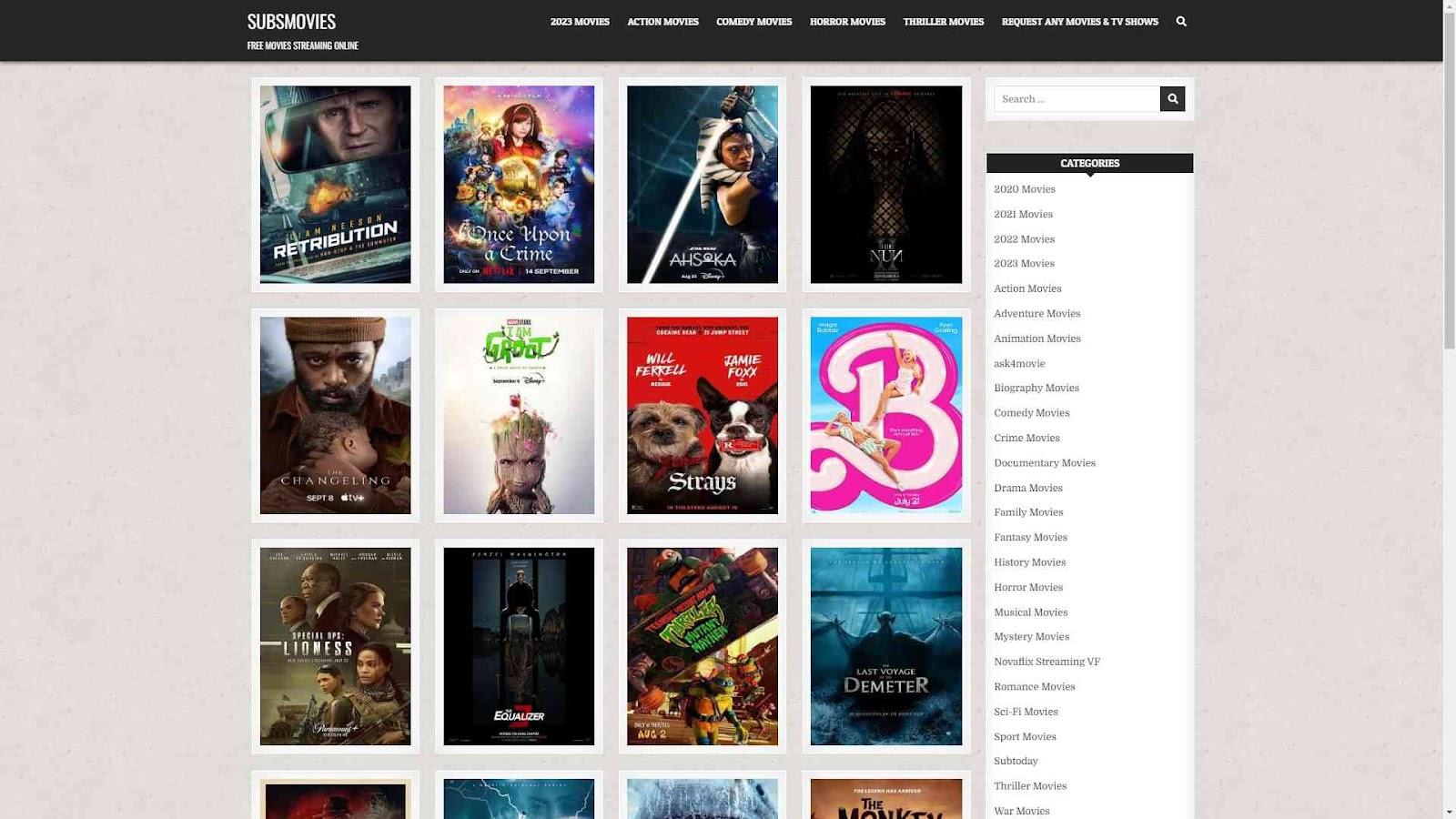 For aficionados of TV series alongside movies, SubsMovies emerges as the perfect destination. Here, you can stream and watch HD movies without the burden of registration or subscription. While SubsMovies leans more toward Hollywood content, it caters to a broad audience by providing subtitles that transcend language barriers.
A notable feature of SubsMovies is its relatively unobtrusive ad experience. Despite being a free website with ad support, you won't be vexed by intrusive pop-up ads while indulging in your desired content.
URL: subsmovies.online/
7. Bolly2tolly: The Bollywood Hub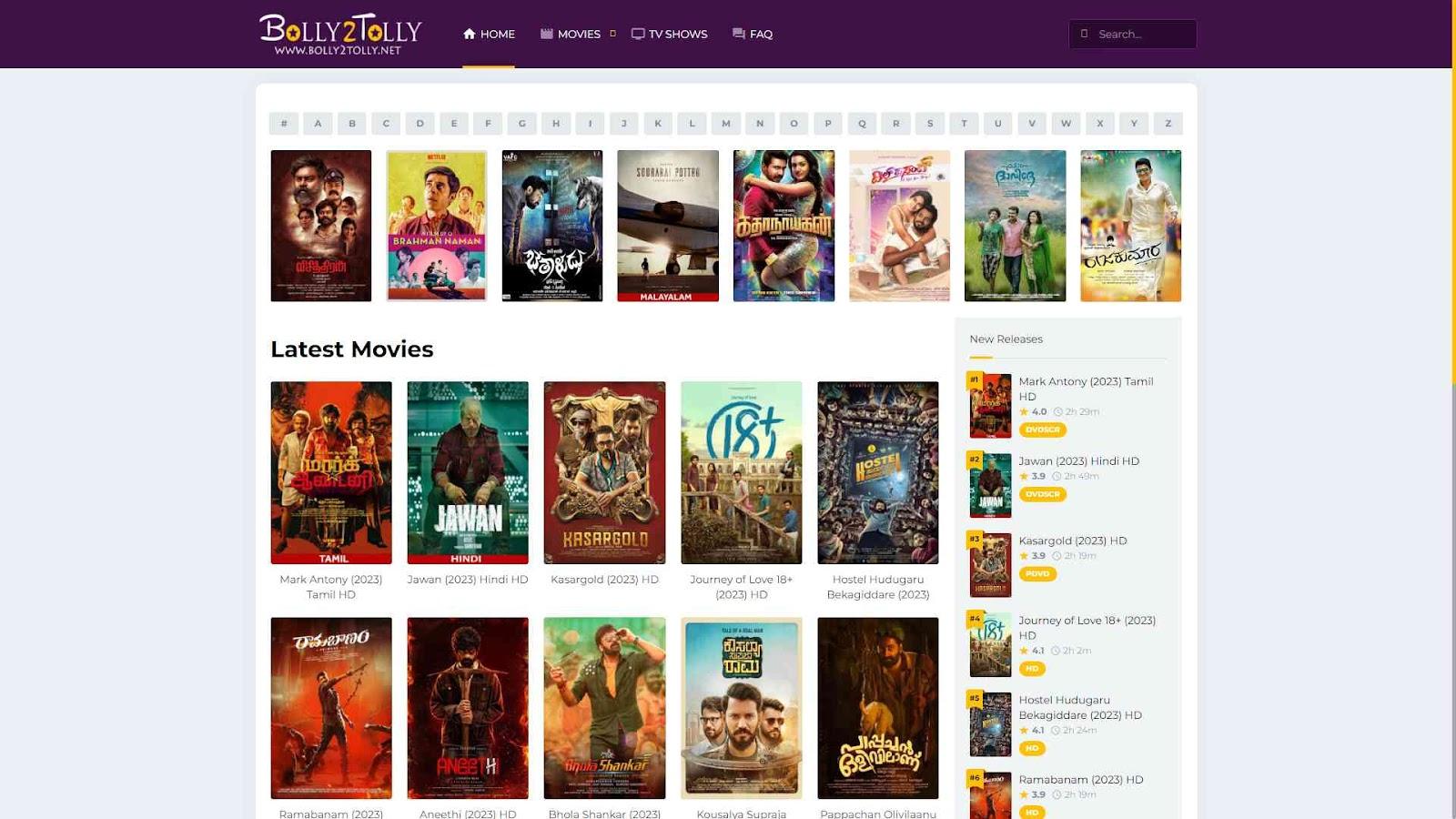 Bolly2tolly is a popular torrenting site for Indians that is interested in Indian films including Bollywood and Hindi translation movies. Subtitles can be turned on if desired, making the content available to a wider audience.
Here, you can download content in HD resolution, guaranteeing a top-tier viewing experience. It's important to be aware, though, that Bolly2tolly may subject you to various redirects, potentially compromising your device's security. Thus, exercising caution while using the site is advisable.
URL: bolly2tolly.fun
8. Rainierland: The Organized Repository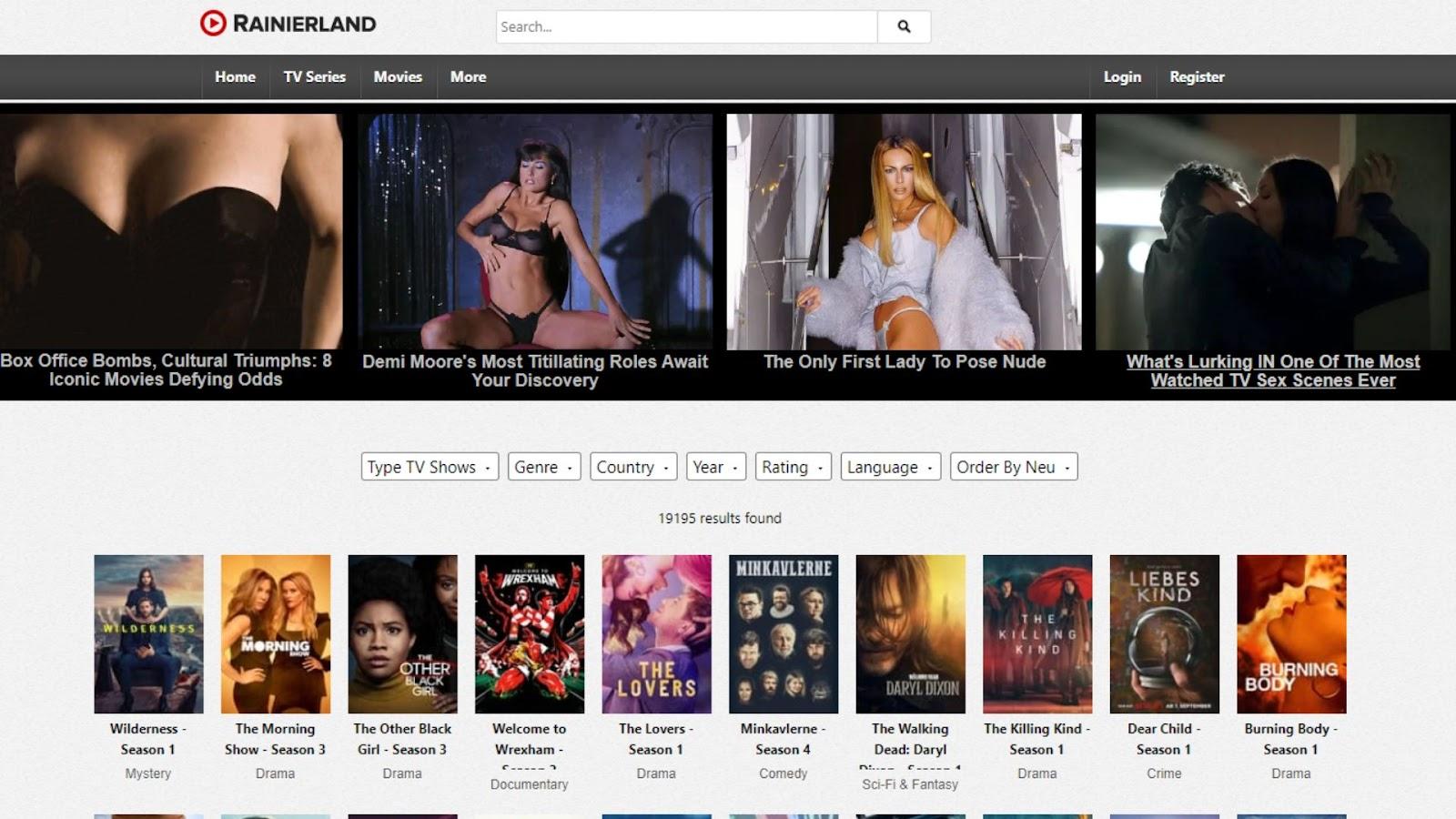 Rainierland shines as another noteworthy torrenting platform, offering a compelling alternative to Moviespapa. It grants access to the latest and highest-rated HD movies and TV shows, including beloved titles like "The Walking Dead," "FRIENDS," "Vikings," and "Game of Thrones."
What distinguishes Rainiertamayo is its well-structured content and user-friendly interface, creating an engaging environment for visitors. Similar to many free torrenting websites, Rainiertamayo features some pop-up ads. However, these have minimal impact, allowing for uninterrupted streaming.
URL: www1.rainierland.to/
9. LetMeWatchThis: Catering to Diverse Tastes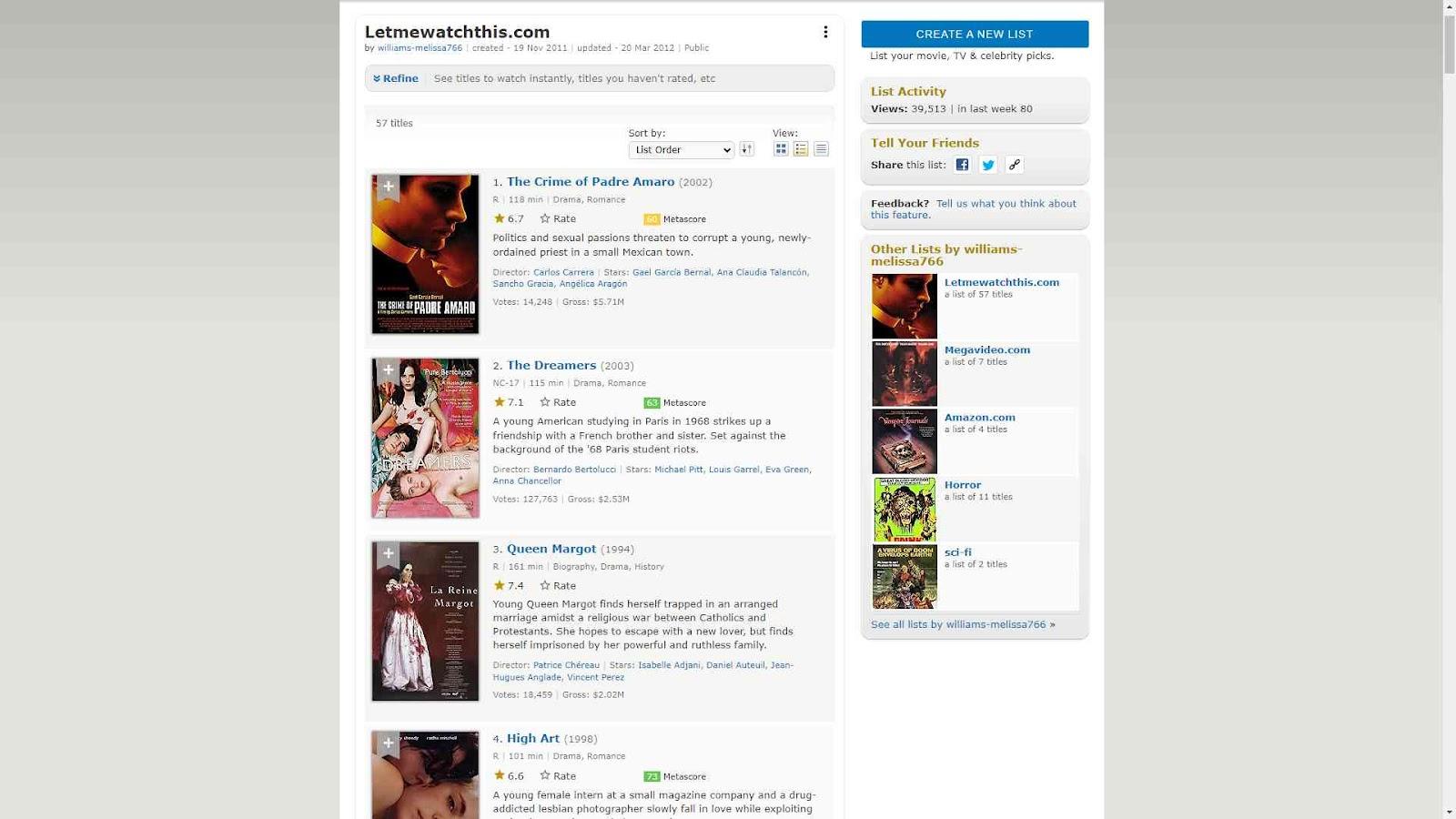 LetMeWatch caters to an extensive range of preferences by providing the latest releases and top-rated movies and TV series. Its mobile-friendly design ensures a seamless experience, even on smaller screens.
You can relish ad-free streaming in HD format, making it an exceptional choice for those constantly on the go. Nevertheless, like many streaming platforms, some video files may occasionally be stuck in mobile view due to high resolution. Nonetheless, LetMeWatchThis remains one of the most mobile-friendly websites for streaming.
10. Vegamovies: The Diverse Content Library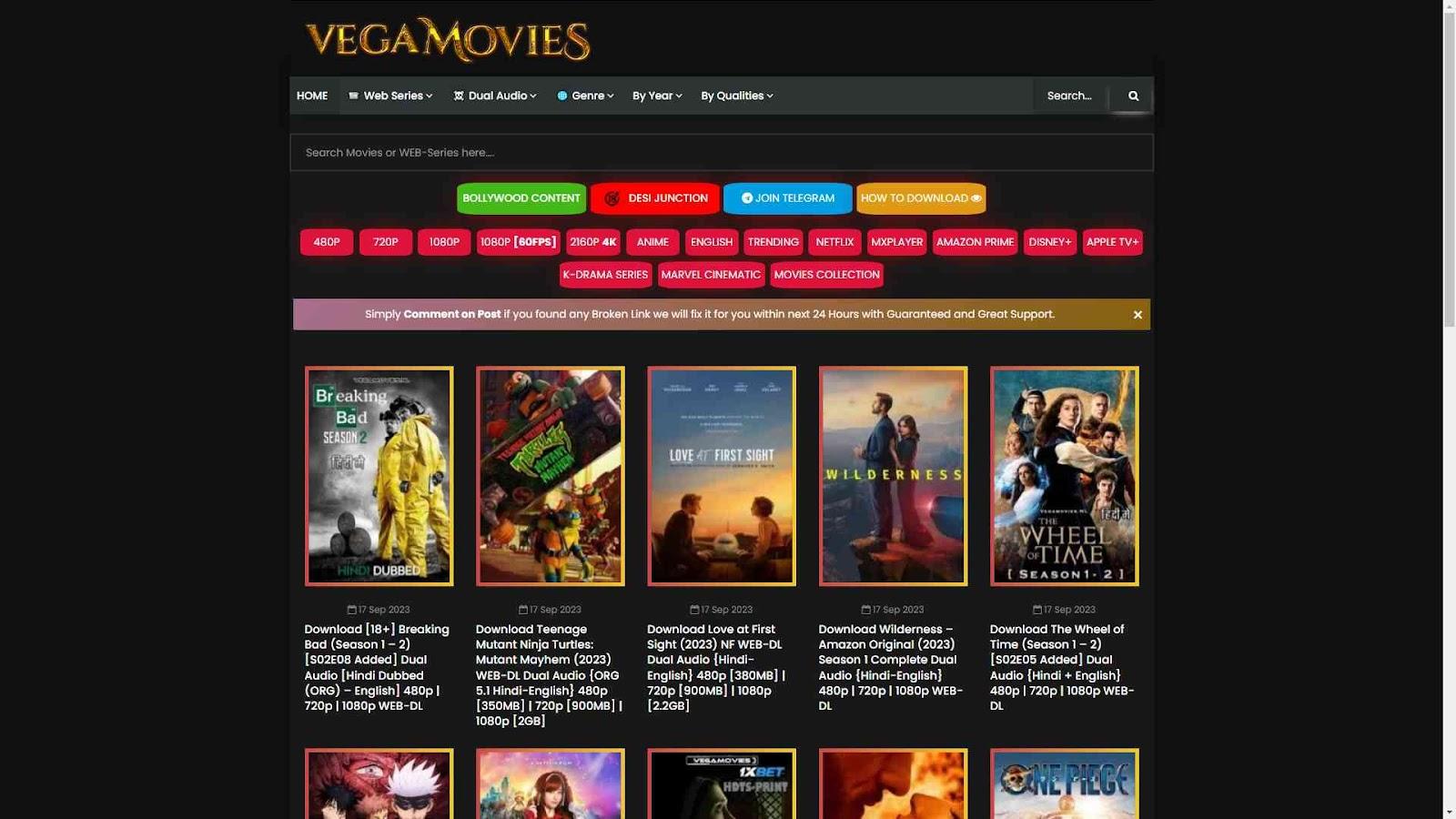 Vegamovies shines as a streaming service boasting a diverse library of films and television shows. It offers content from renowned studios like Disney, Warner Bros., and Universal alongside independent filmmakers' creations. This extensive variety caters to a wide range of tastes, making Vegamovies an ideal choice for those seeking variety.
Various membership packages allow you to tailor your content access to your preferences. What elevates Vegamovies is its absence of intrusive advertisements, ensuring uninterrupted binge-watching sessions. If you're searching for a streaming website with an extensive range of content, Vegamovies merits serious consideration.
11. iBomma: The Latest Release Hub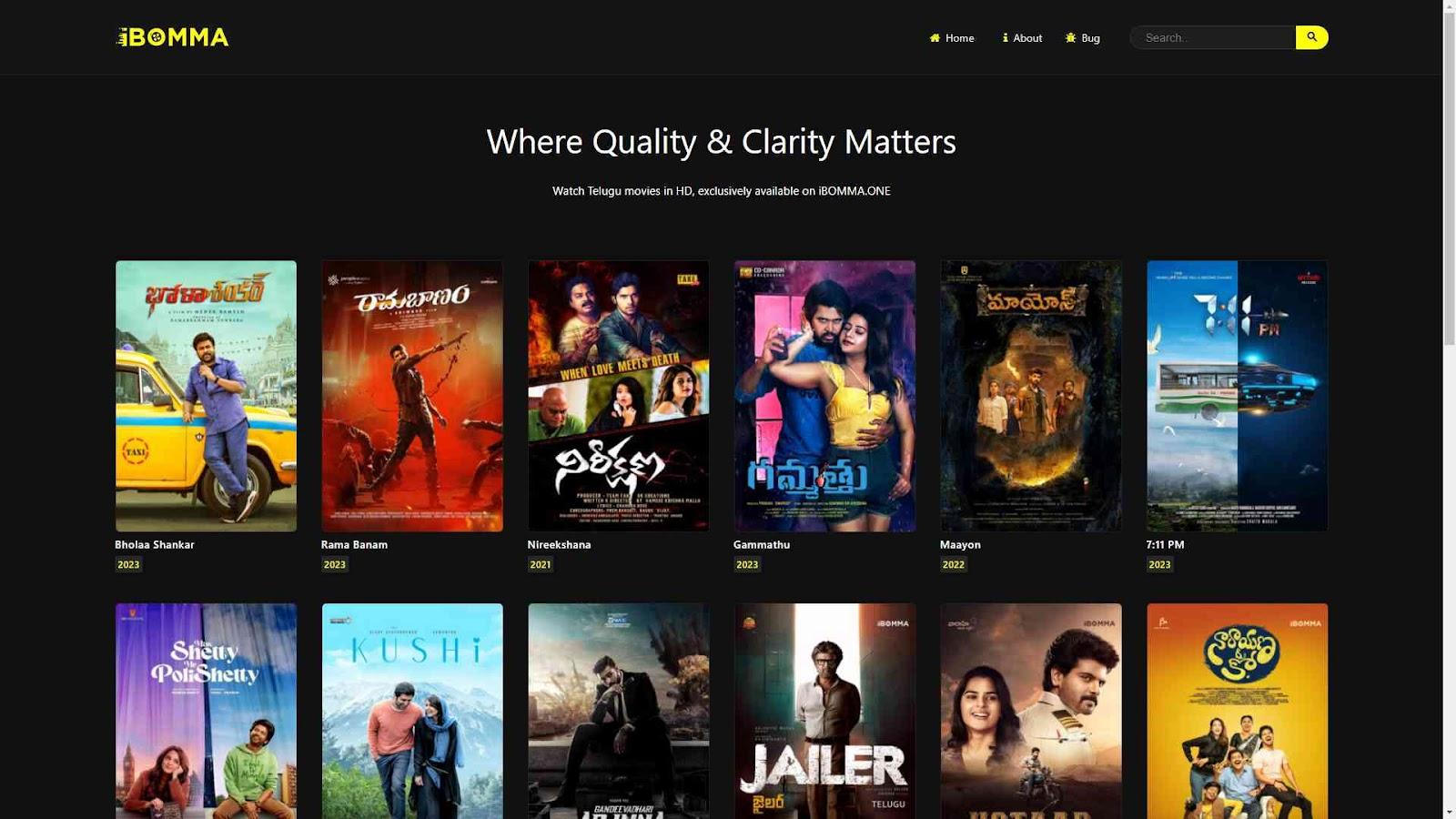 iBomma has remained one of the few places where you can go to watch the newest movies online without having to sign up or deal with any hassles. iBomma's dedication to providing top-notch entertainment is their major selling point. All the movies available on this service are presented in stunning Full HD resolution. This ensures that audiences can fully immerse themselves in the mesmerizing narratives and breathtaking visuals of the movie.
In addition, the website offers a wide selection of voiced films in languages beyond Malayalam, Tamil, Telugu, as well as Hindi, among others. Some movies may include subtitles in languages other than English, Tamil, or Hindi, however it is generally rare to find them in other films. A user-friendly streaming experience is provided on the website for users who are interested in Telugu Movies 2023.
12. 9xMovies: Free Web Series and Movies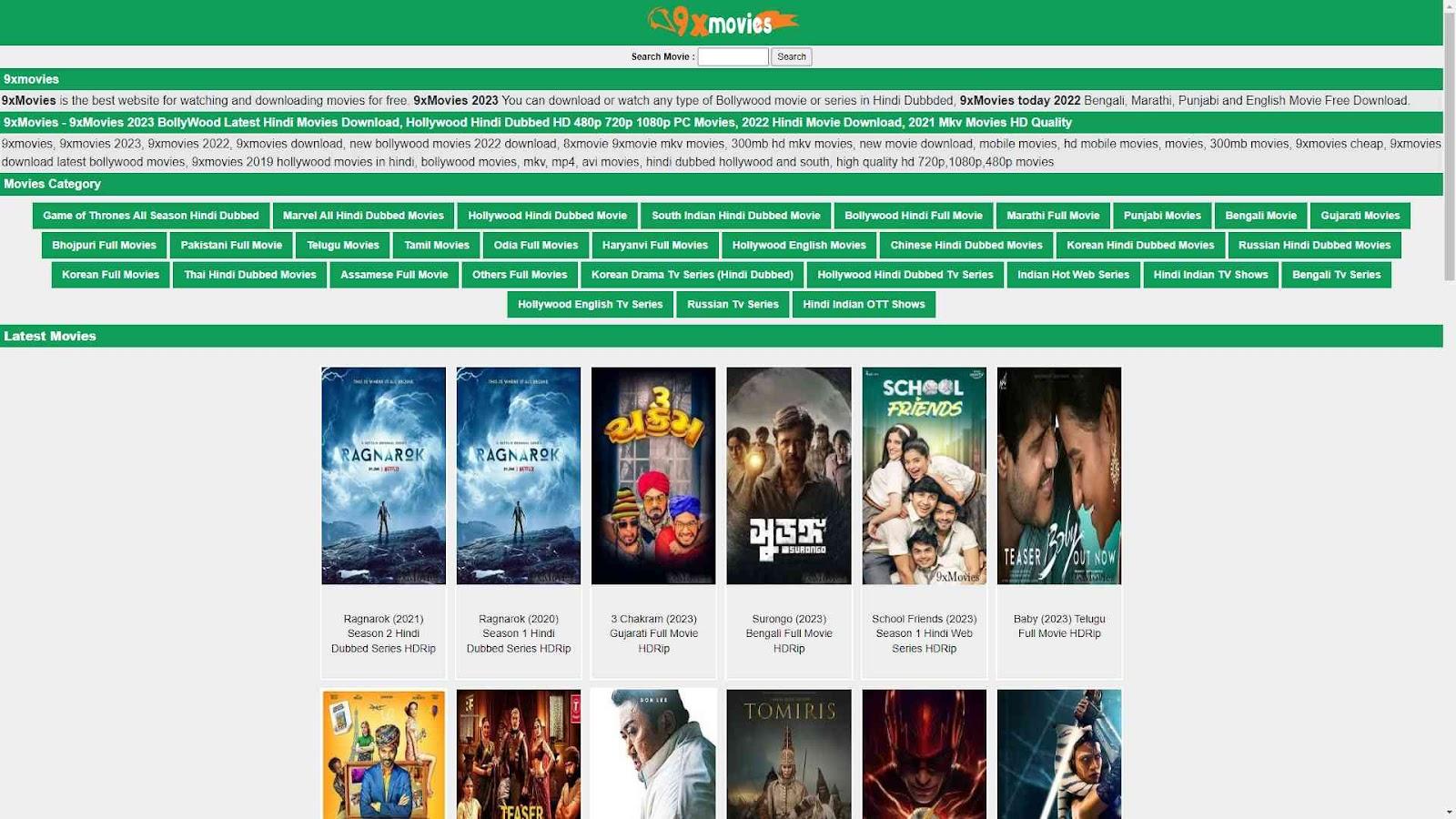 9xMovies is an online provider of web series and movies, offering all its content for free. It excels in multiple aspects, starting with the freedom to both download and stream without any registration requirements. Despite its compact size, this app ensures swift and smooth file downloads with just a single click.
Users can stream all their favorites in 1080p, 720p, and 360p qualities, with fast streaming that adapts to the content you're watching. Moreover, it provides the valuable option to read reviews before diving into a specific movie, helping you gauge its worthiness. Notably, 9xMovies offers a wide array of South Indian movies dubbed in Hindi, as well as English-dubbed movies.
13. Soap2Day: Simple and User-Friendly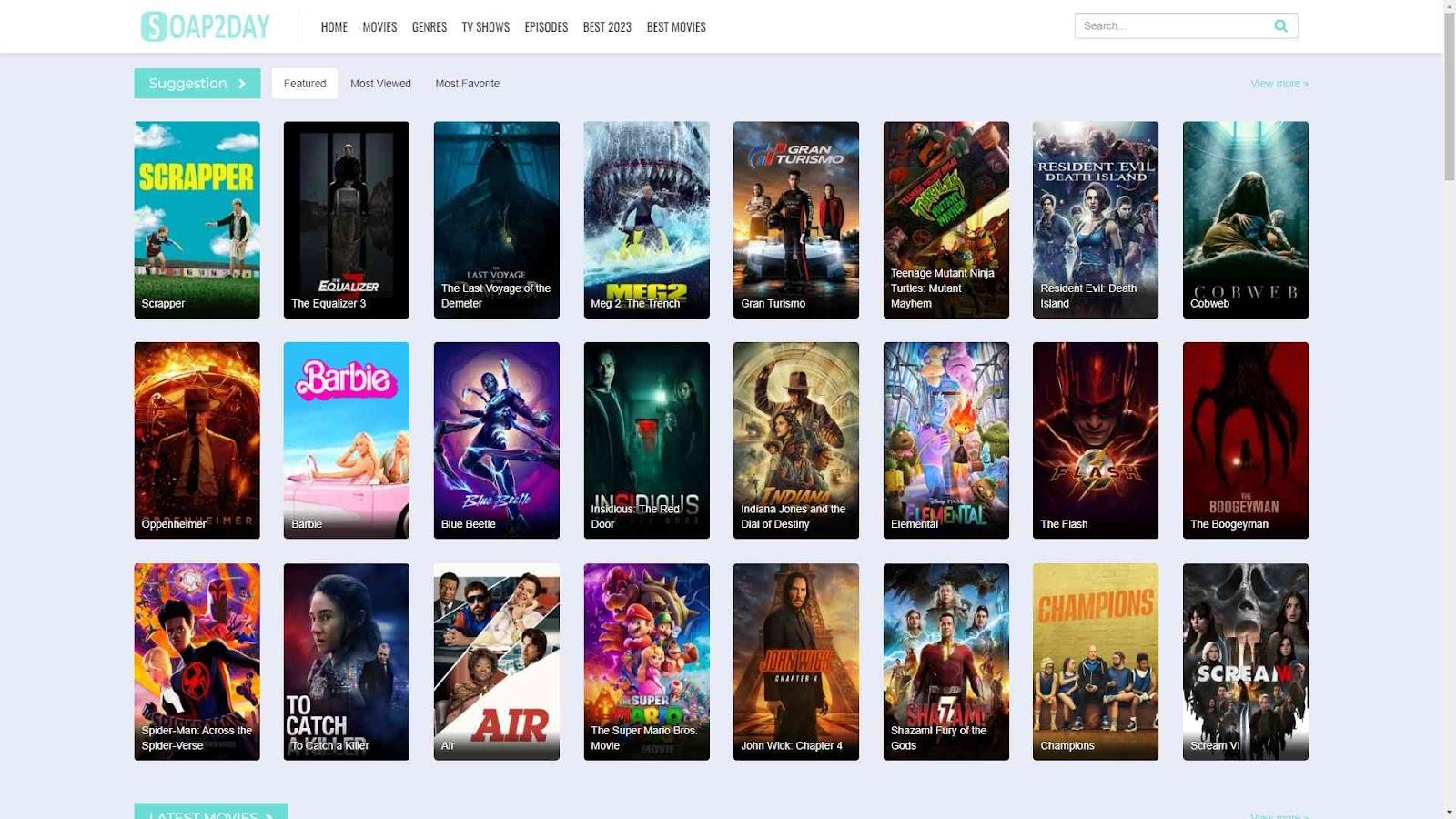 Soap2Day presents a compelling alternative, offering a vast selection of movies and TV episodes for streaming or download. If you appreciate simplicity and user-friendliness, Soap2Day could easily become your preferred platform. Its widespread acceptance can be attributed to its user-friendly design, which makes it easy to look for specific films and TV shows according to specific criteria such as title, genre, year of release, and more.
Soap2Day boasts a substantial library of films spanning various subgenres, appealing to movie enthusiasts with diverse tastes. There's something for everyone here; whether you are into reality, romance, or science fiction, you'll find something you'll enjoy. The platform also allows for trailer viewing and provides descriptions to help you make informed viewing choices. While Soap2Day offers an excellent streaming experience, it does feature advertisements, although these are relatively unobtrusive, allowing for a wide range of content without a paid subscription.
URL: ww10.soap2day.day/q34/
14. Disney+ Hotstar: Beyond Disney Classics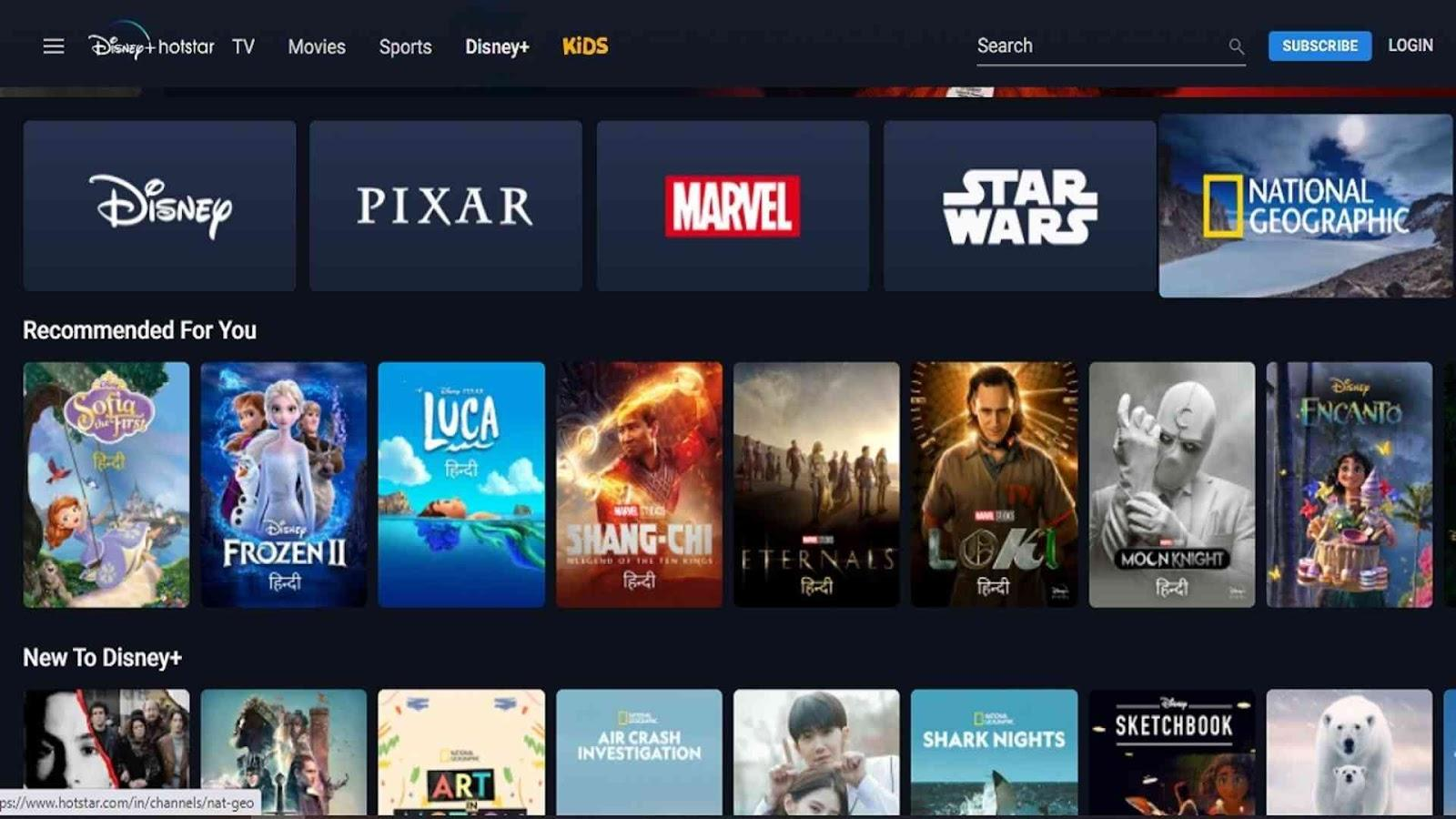 Disney+ Hotstar is a prominent online video streaming service offering access to a diverse range of movies and television episodes. It offers a plethora of Indian films, TV episodes, sports events, and content from notable studios like Marvel, Pixar, Star Wars, Disney, and National Geographic, among many others. Additionally, you'll find an extensive selection of Indian films produced within the country.
In addition to live sports, Indian films and series, and translated versions of Disney+ originals, Hotstar's multiple subscription tiers give users access to a wide variety of other material. Hotstar's massive user base and varied choice of content put it in direct competition with Disney+, making it an attractive option for anyone curious about Indian cinema.
15. YuppFlix: The Indian Cinema Hub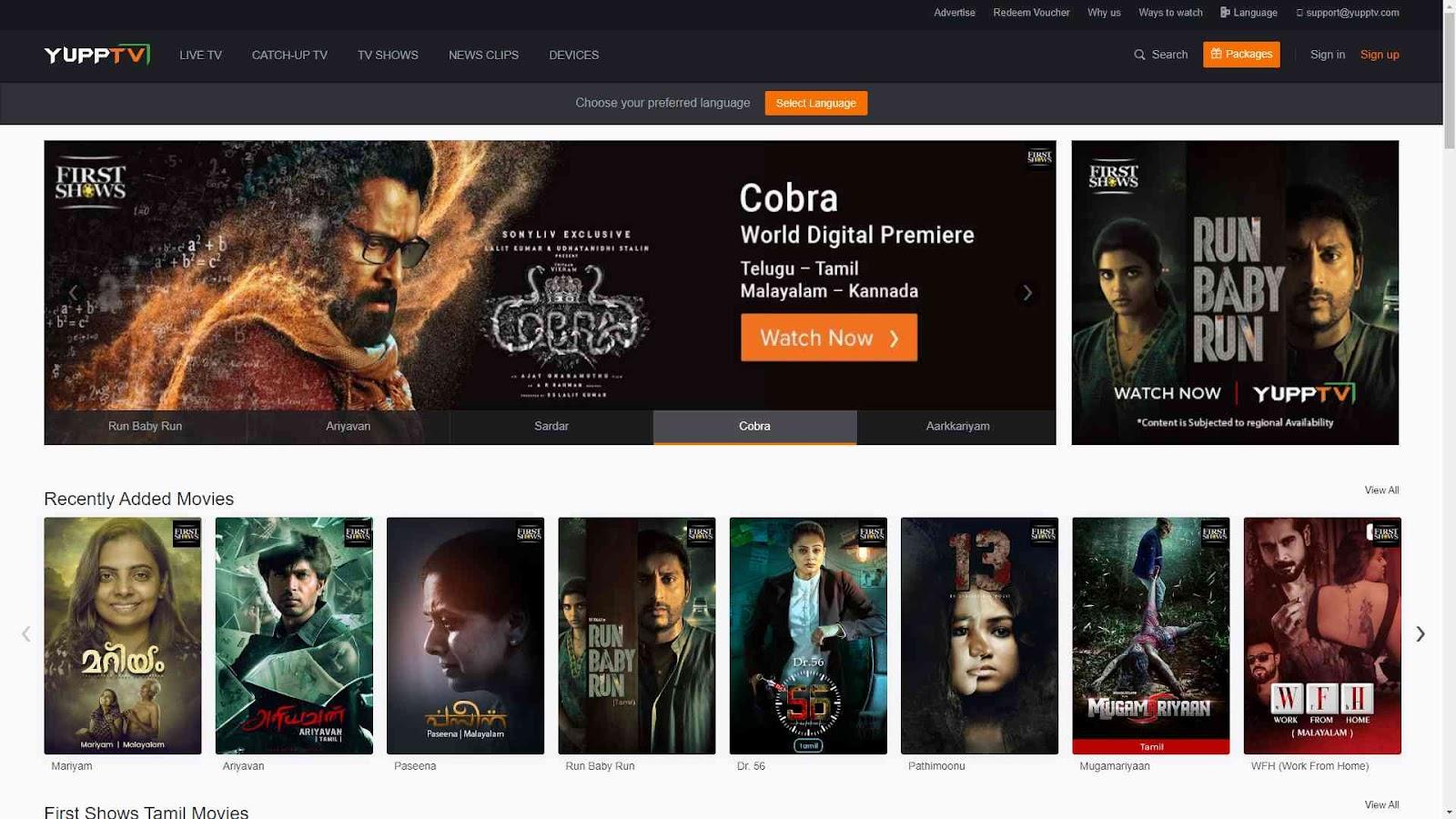 YuppFlix caters specifically to enthusiasts of Indian cinema and television shows. It's related to YuppTV, so it's kind of like Netflix, only you can watch over 3,000 movies in nine distinct tongues. Whether your language of choice is any of the famous indian languages, or something else entirely, YuppFlix has you covered.
The extensive range of genres, including comedies, romances, dramas, action films, thrillers, and classics, ensures that every viewer's preferences are met. YuppFlix delivers content in high definition, accompanied by English subtitles, guaranteeing a delightful viewing experience. Whether you're in the mood for a Bollywood blockbuster, a regional classic, or a contemporary Indian drama, YuppFlix offers a comprehensive cinematic journey.
Conclusion
In the year 2023, there is an overwhelming variety of content available for streaming online. These competitors to Moviespapa contain everything you might want, whether it is the newest movies, an experience that is optimized for mobile devices, or an extravaganza of Bollywood films. Discover, stream, and optimize your viewing choices to get the most out of them.