Trivia Crack Explorer is the latest version of popular Trivia Crack Games from the developers Etermax that allows you to play single without waiting for anyone and put your knowledge on test with various quizzes.
The game offers fun and easy-to-use features for players that will help you earn your rewards faster and increase your general knowledge related to different topics. The latest version of the game has come up with new and upgraded features for the players; who faced issues with Trivia Crack Adventure's previous version.
This review article will discuss this game's positive and negative points but mostly the positives of Trivia Crack Explorer. We will give you a detailed idea of our opine about its features, graphic & visuals, powerups, and much more. So let's get started.
THE GOOD
---
The game starts immediately
The game starts immediately when you open. There's nothing like character customization or anything you have to do at the beginning of the game. You can start playing as soon as you enter the game. You only have to spin the wheel and start answering question steaks one by one on the particular topic. This is the interesting thing about the game because you can play non-stop without any changes or interruptions.
Single-player experience
Most fabulous and core part of the game is the single-player experience. In previous versions of Trivia Crack, it was used to happen that you play with the opponent and friends, and you have to wait for them unless they finish their turn. Because of this issue, many players were facing challenges to play further.
But the latest version of Trivia Crack allows you the first time with single play mode to play further without any wait for the opponent to finish their turn. So there's no competition to deal with, and you can play without any worries of losing & winning. However, you have players worldwide, whose rankings you can look at leagues table.
Graphics & Visuals
The game's graphics are astonishing. The game's UI is easy-to-use for everyone. We can easily navigate & use the features. The visuals of the game are also cool. The game's graphics look good when there's some conversation in the form of bubble speech and characters appear popping.
Also, there's no difficulty with the game's usability, as there are not too many settings or complicated features to deal with. Overall, the Graphics & Usability of the game provides a lot of flexibility for the players.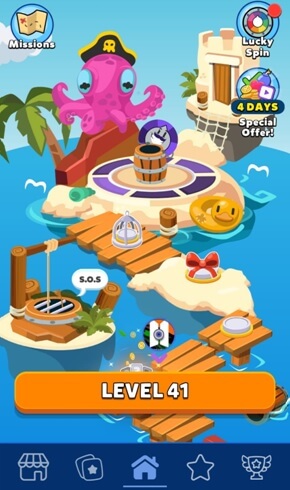 Power-ups
At the beginning of the game, you get powerups for free to start playing quizzes. Powerups are of two kinds: time-bombs & green ticks. The First powerup time-bomb reminds us of the Reality show Kaun Banega Crorepati, where there was an option of deducting two from four options.
Same way, here also time-bomb helps us blast two from four options. Green tick is also an amazing powerup that helps you answer correctly without any effort. Powerups are amazing and helpful anytime, whenever we need them.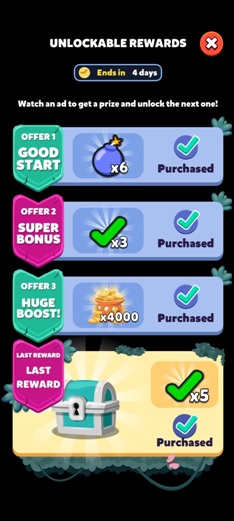 Concept
The Unmissable thing about this game is its concept. In the game, you will defeat your enemies not by fighting but automatically with the help of your brain. That's the dope way to play.
The game's purpose seems to be more about educating than just typically gaming. Also, the game isn't about competition is the most popular factor. So if we talk about the game's overall concept, it is mind-blowing and unimaginable.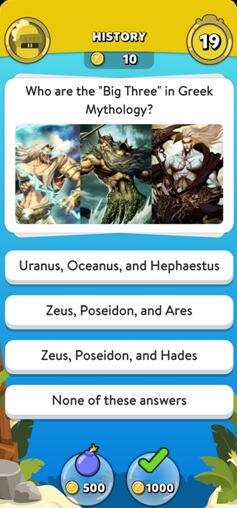 THE BAD
---
No friends and competition
The game's experimentation of single-player experience is good and justifiable, but still, there's a need for more. There's no option available for friends to play. But we think it should be optional though because this might be good for some players but not everyone.
Many players like to play the game in groups, so they might be bored playing every time on a single mode. It can also be done that multiplayer mode can be kept as an alternative whether a player likes to play with friends & opponents or alone. Options like "Play with Friends" "Join Team" should be available.
Excessive Ads
There are a lot of ads appearing every game, and it's frustrating for players to continue playing further. We understand that ads are necessary for providing games for free and maintaining the company's revenue. But simultaneously, ads appearing after every game are also not fair.
This is a disappointing fact of the game, and it just kills the mood for continuing further. Not only does it ruin the mood, but also, at the same time, it ruins the game, even if it is good in its concept and content. It would be better if ads occasionally appear after certain levels. So it would be better if developers look for reducing ads during the game.
Conclusion
---
So here's the full review about Trivia Crack Explorer for you. Trivia Crack Explorer offers advanced features and themes to you with full flexibility. Trivia Crack Explorer is a challenging and fun-loving brain game that puts players' knowledge into the test with exciting quizzes and lets them discover new maps after completing the question steaks.
The previous Trivia version Trivia Crack Adventure has differences in its plot & gameplay mode from the recent Trivia Crack Explorer. However, one thing that is common between these versions is quizzes. Topics are the same as before; only you have to compete yourself.
The gameplay is fun and a bit different from typical quiz games, which we used to play. It is enjoyable and worth your time to spend. There are also a couple of things game developers need to note and improve players' gaming experience. Overall, despite a couple of issues, the game is still the perfect choice for players to learn something new every day and compete with themselves.