Welcome back to another freemium mobile game with a different developer from Israeli. This was a production of Plarium games designed by an Israeli developer and joined with this game to experience a realistic RPG world through various champions. Here, you will engage with thirteen playable factions as a player, and more comes with so many fantasies.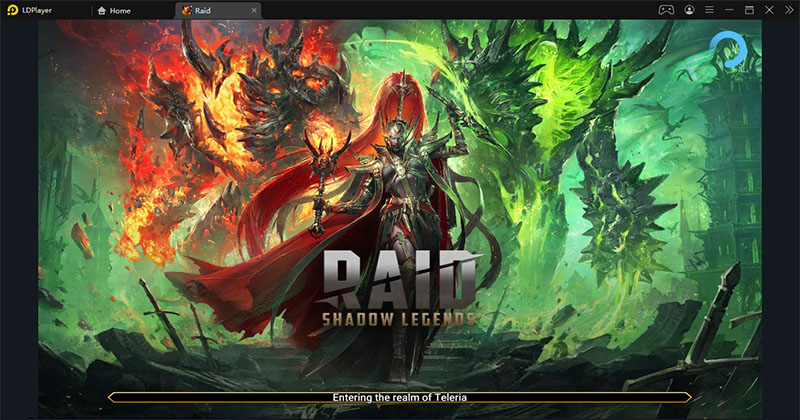 As a player, your task is to be the warrior of light and dark forces to save a world called Teleria. Legendary warriors should have trained with you, and fighting must have to be done with the train and together. Your primary tasks are divided within molding champions for living weapons and establishing the most powerful party to the fight so far.
You can download this fantastic RPG, Raid Shadow Legends, through LDPlayer to enjoy the awesomeness of the world Teleria.
As this is an RPG piece of art, these are coming with different kinds of champions in general. Those champions are divided among sorcerers, Skinwalkers, knights, undead, and elves. They are mainly created for defeating enemies.
One of these champions got to be the Assassin, and he is the fighter for these types of RPG games. These champions are so powerful in the gameplay with their unique skills, and Assassin is somewhat special because he has more excellent abilities. So in this guide, we will know everything about the Assassin the Raid Shadow Legends and let's start with the details.
Who is Assassin in raid Shadow Legends?
As we said earlier, there are many categories available within champions, and Assassin of this Raid Shadow Legends is known to be the Ghostborn. His name is quite remarkable, and he is not like other RPG heroes in his appearance. Ghostborn has a rough face with some red-coloured pattern on his face, and overall his appearance is scary. He is more like a ghost, according to his name.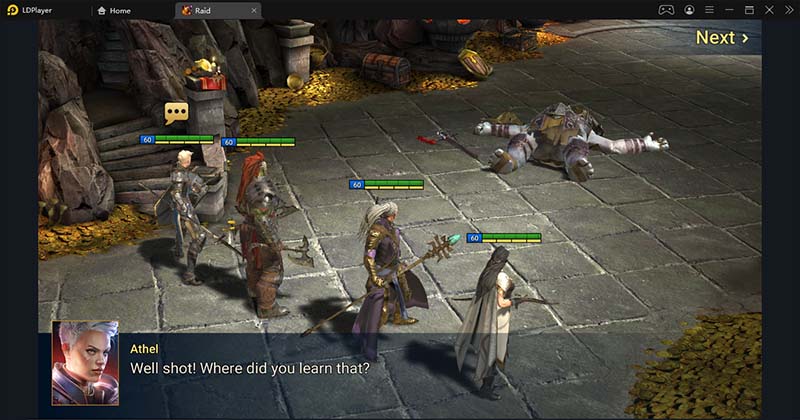 Ghostborn's belonging faction is the dark Elves category, and he is always under the corrupted army. This hero is known to be a legendry hero that belongs to the Support type. He can wield spiritual affinity, and his attacks and actions are super powerful against the enemies. If you use Ghostborn as your champion, you better use him in the middle later part of the game because he is more useful on those phases.
Ghostborn is a well-known exceptional leader for a team, and he is born like that. He can bring a full Aura effect, and through that, he can increase his allies compared to the crypts about 65. This benefit is going to be awarded to ghostborn's team when they are entering the battlefield.
In general, the ghostborn is a dark elf, and his affinity is known to be the spirit. He is acting the role of a supporting, and he is something legendary among champions. Those will be the basic things to know about the ghostborn.
Skills of Ghostborn
This skill will attack one enemy for one time, and it has a chance of 50% to place 60%. This skill is decreasing the defensive skill and has two turns within a debuff. As ghostborn, you will reduce your defensive power by 60% of the amount here.
Petrify skill is the perfect one to attack all the enemies at once. It has 75% within it to place a 100% heal reduction in the gameplay. Debuff is happening here for every two turns.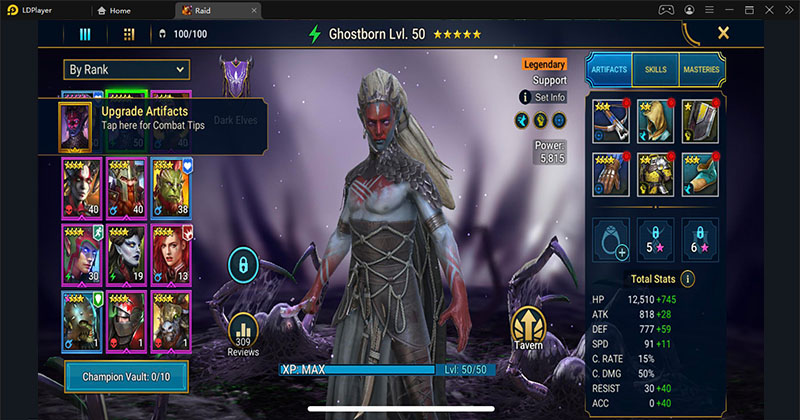 Ancestral spirits also attack all the enemies, and it has 75% of the amount with it to place a decreased defence. The decreasing defence will happen for an amount of 60%. He has a two times debuff in here. You have to remember that this debuff is not something you can resist. It is responsible for placing a 50% attack increase and has two turns of buffs for allies.
Overall ratings for the Ghostborn
Ghostborn will have a 100% campaign ability and his participation for the dungeons scores as 88%. Ghostborn's powers and the strengths of faction wars are entirely successful states as 100%. And when he engages in an arena, he can offence the enemies on 100% calculations.
If we talk about the defensive skills on Arena of Ghostborn, it also has a complete capability to engage in arena defence. And know that ghostborn is an entirely successful clan boss among all the champions. Ability against keeps is 84% in total.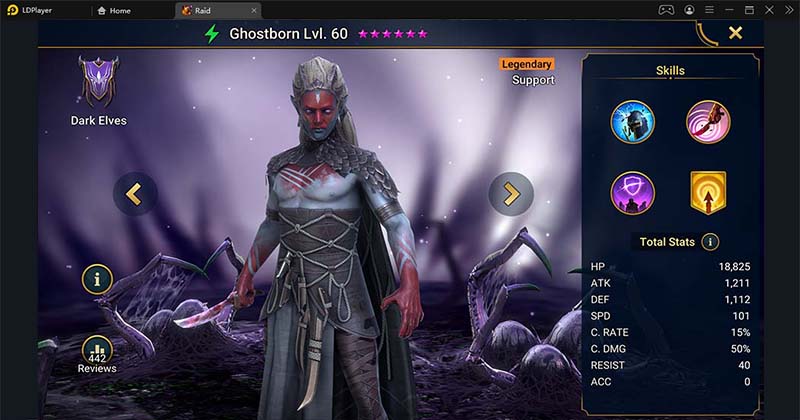 Success against keeps and Dungeons of Ghostborn
Ghostborn has some influential acts against keeps and dungeons as follows.
Keeps
Arcane keep – 100% against engagement

Force Keep - - 100% against attack

Magic keep – act against this has some low scores and scores as 20%

Spirit keep – overall has an entirely against act towards this keep

Void keep – entirely successful against this keep as well
Dungeons
Minotaur's Labyrinth – entirely successful against this dungeon
Spider's dean – has a total success
Fire knight's castle – somewhat law against this dungeon and scores as 40%
Dragon's Lair – has a complete success
Ice Golem's Peak – scores a total victory against this dungeon as well.
Ghostboprn's Mastery Skills
Ghostborn uses these all mastery skills to gain a victory against for arena, clan boss, faction wars, dungeons, and the campaign. These are the offensive skills he used for all of these occasions.
Deadly precision

Shield Breaker

Keen Strike

Single Out

War Master

Bring it Down

Kill Streak
And here are the defensive skills used by the ghostborn to win against all the dungeons and so on.
Rapid Response

Charged Focus

Pinpoint Accuracy

Swarm Smiter

Cycle of Magic

Lore of Steel

Master Hexer

Lasting Gifts
Ghostburn as a champion is one that deserves five stars for the gameplay. He is someone so powerful to stage 20, and his affinity works excellent for that level. Ghostborn can clear the enemy waves before we bring a heal reduction, and it results in def downing the boss in the gameplay.
There are no multi-hitters available for Ghostborn, but he has some allure with him. And the apothecary of his shi8led will be down when he needs a hitter for about 2/3.
When you play with Ghostborn, the success you gain through him is depend on the play style you are using. If you and your team with ghostborn start the first turn with 170 to 200 speed, you should go for a rapid response immediately. So your team members will get 30% of chances for boosting up the ghostborn.
If the ghostborn uses Arcane Celerity, he will not have significant benefits for him. However, if your team is a slow one, you will get Arcane Celerity's help to catch all the enemies.
Conclusion
Ghostborn is the total successful champion for the Raid Shadow Legends. We can say that he has some extraordinary powers with him, and almost every dungeon and keeps he faces will be a victory. There are a few he can't handle, but he is making some effort on those dungeons as well. So overall, he is a good one for choosing the leading gameplay for yours.
Then why you wait anymore? Let's begin your fantasy adventure with the most successful champion, ghostborn and victory will not be so far away from you. Take out the top features of the ghostborn and evidence for a significant win on your Raid Shadow Legends Gameplay.