King of Avalon, developed by Century Game, is a Strategy and Multiplayer video game that gives you a chance to ride a massive dragon while battling against enemies. The story focuses on the King, named Arthur, who fell in vicious battle and served as a victim of a betrayal of his nephew, known as Mordred. However, the body of the King lies in a fortress situated in the sacred Isle of Avalon. In short, the game chooses the fantasy-themed setting for you to navigate and provides you with an opportunity to become a king and start ruling over the world. Here in the game, you can relive the life of King Arthur, who is back with the release of King of Avalon.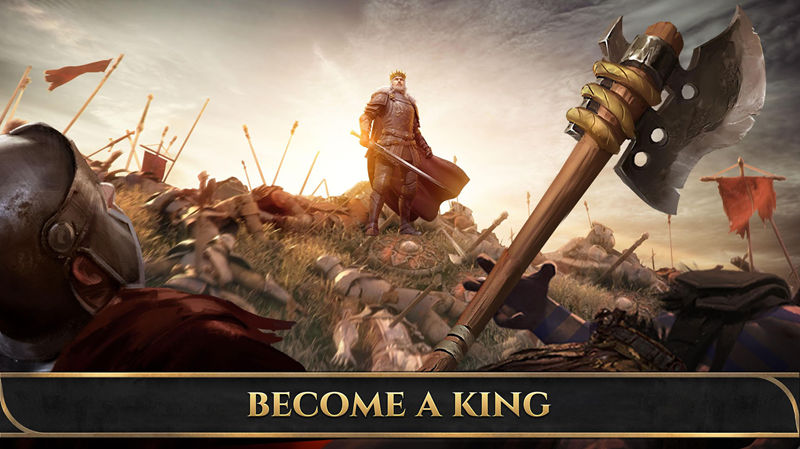 Are you a diehard fan of mobile strategy games and want to play them on your PC? If yes, then you should not need to be worried about as many android emulators gives you a chance to play all of your favorite games, including King of Avalon on your PC, because they turn your PC into an Android. In this article, you will learn how to become the world's best King and how to level up your kingdom faster than others to rule over the land.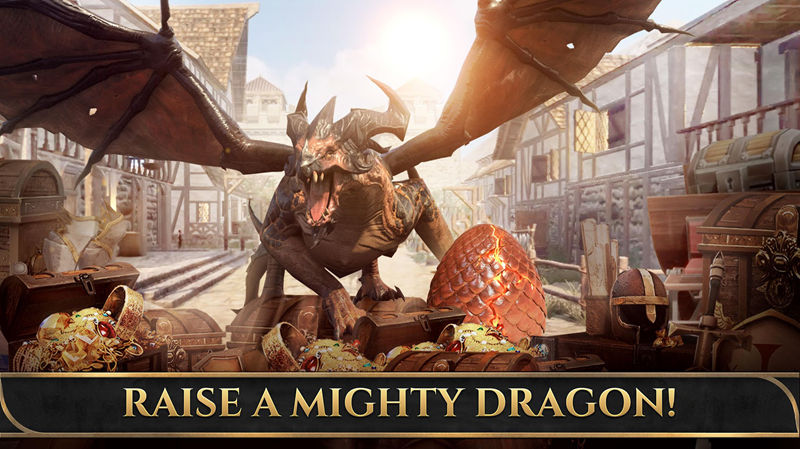 Be the Best King
You must learn the necessary steps before wearing a crown. Lots of stages are there that require a brand-new step of strategies to be get completed. Therefore, you have to move on with the best preparation strategies and play the game with your full attention as you don't have an idea what others are planning for you. Before becoming a good king, you should need to be a good player who never misses completing daily tasks for rewards. The game releases with different types of objectives that let you get fantastic prizes every day.
Keep in mind; you must complete some objectives to gather in-game points. How many points you can obtain after completing the milestones of daily tasks. The rewards are different, but you may earn up to 420 points after reaching the milestones as well as free loot crate in the form of bonuses.
Choose the Right Dragon
Whenever you intend to start playing the King of Avalon, your priority should be focused on completing the assigned objectives faster. Moreover, there are many different types of dragons available, categorized into different classes. First three primary categories are the following:
Support Dragons

Defensive Dragons

Offensive Dragons
Making the right selection of dragons will help you in building the perfect kingdom, but you should be aware of your playstyle and some other essential factors. Following the given tips will help you in boosting up your progress speed.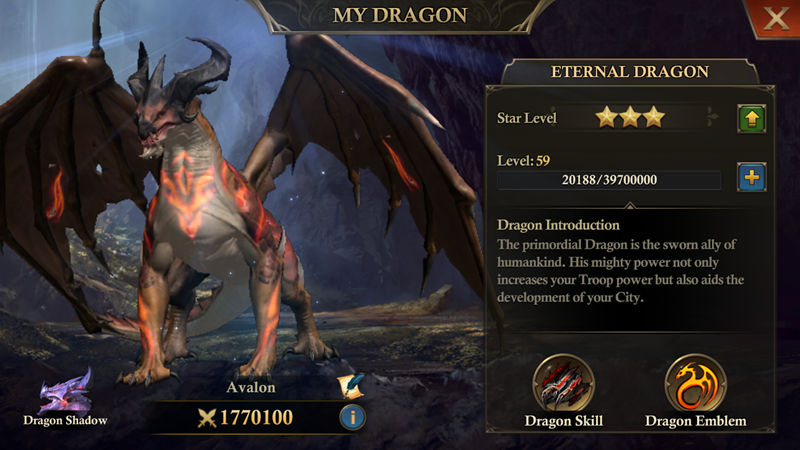 Play in an Alliance
Sometimes, playing alone would be cool, but to prevent your kingdom from the destruction, you required to join a clan of other players as they will jump to help you whenever you find you in trouble. Choosing an inactive alliance won't give you any benefits, so you should always go with active clans to keep yourself secure throughout the gameplay. Once you are in a partnership, you can ask your teammates to help you in rescuing your small world. Additionally, you may earn rewards that you can use to improve your construction speed gradually.
Tip: Don't forget to participate in the alliance tech research as it will reward you extra benefits.
Take Part in Challenging Missions
The game features two different types of challenges, such as Tasks and Missions. To earn huge rewards, you have to complete all of them, but you should know winning missions won't be as easy as you are considering. You have to prepare an action plan whenever you intend to participate in missions. With the help of your project, you can merely complete challenging tasks and successfully mine lots of resources to level up your kingdom faster.
New to the King of Avalon
Don't forget to learn the basics before going crazy if you are new to King of Avalon. Following the essential tips will help you in boosting your profile and leaving your lots of rewards you require to level up your dragon as well as kingdom. Completion of objectives and missions will add up a variety of weapons and in-game gold in your vault to use later.
Tip: Follow the tips offered by superior players for beginner players.
Improve your Dragon Skills
One of the most prominent goals is to improve the skills of your dragon that will help you boost up your performance as well as helps you to grow your kingdom within no time. You should make use of emblems, rather than anything if you are struggling to improve the skills of your dragon. It is good to know that emblems are categorized in different grades, and each one can be used to make the skills of your selected dragons effective.
How to Get Emblems?
It would be a colossal mistake of considering to obtain emblems quickly as it's difficult to have without following the Tips of King of Avalon. Beyond the line, you can purchase emblems from the "Destiny Traders." Real money is required if you are willing to have the grade 3 emblems.
Collectable Resources
The game introduces four different types of resources, and each one has its unique attributes and usage. Their names are the following:
Food

Wood

Silver

Iron Ore
Throughout the gameplay, you will try to gather varied types of resources, including items, raw supplies, and more. Playing the game in a team is excellent as your teammates are always come to help you whenever they find you in trouble.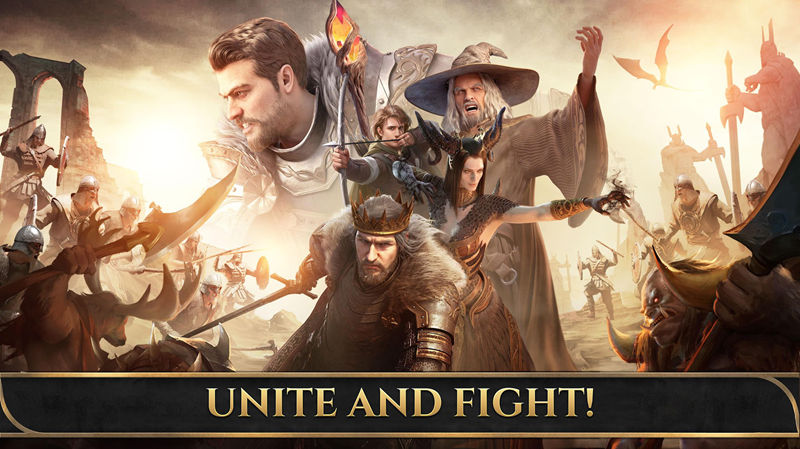 Barbarian Camps
All maps of King of Avalon are separated into different levels, and you require to defeat the barbarian captains through a rally of two or six alliance members. It will reward you with the following items:
Barbarian Chests

Resource Items

Bonus Barbarian Chests

Special Event Items
Here are the Tips to become Stronger
To make your character or team stronger, you need to upgrade your character and kingdom speedily using the resources you gather by accomplishing items and other resources. Building a stable country will help you in unlocking new rewards and items. Though it's not possible without required items and supplies, you can acquire high points and buy objects you need to grow your account.
Upgrade Buildings
While struggling to upgrade your stronghold, your focus should be centred on unlocking new content that won't only help you in building your kingdom stronger, but to make you a brilliant king across the world.
Obtain Instant Yield Talent
You should struggle hard to obtain Instant Yield Talent if you don't have. Before using it, ensure that you have used 24hr farm booster.
Don't waste your hardly obtained resources
Gathering resources is a tough job, and it will become worst if you didn't know how and where to use them. Therefore, you should learn about each one before making their use and upgrade your building timely to obtain additional rewards.
Hunt Monsters and Rally Barbarian Camps
Throughout the gameplay, you should keep raiding camps and hunting vicious monsters to grow your career, as it is one of the best ways to collect resource items.