Millions of people across the globe sign into their game consoles at least once a day. It isn't even to question why these individuals are drawn to video games. Whether it is work or play, some people just love their video game consoles. Gaming has evolved tremendously over the past five decades. Transitioning from the 1969 'Brown Box' to the 1972 'Magnavox Odyssey', it was quickly discovered children and young people were drawn to gaming. As new technology became available, more manufacturers came on board. Long gone are the days when players were limited to a few simple arcade games. Thanks to modern technology, the current gaming options are unlimited. Is it enough to say technology has improved video gaming since the development of the Brown Box?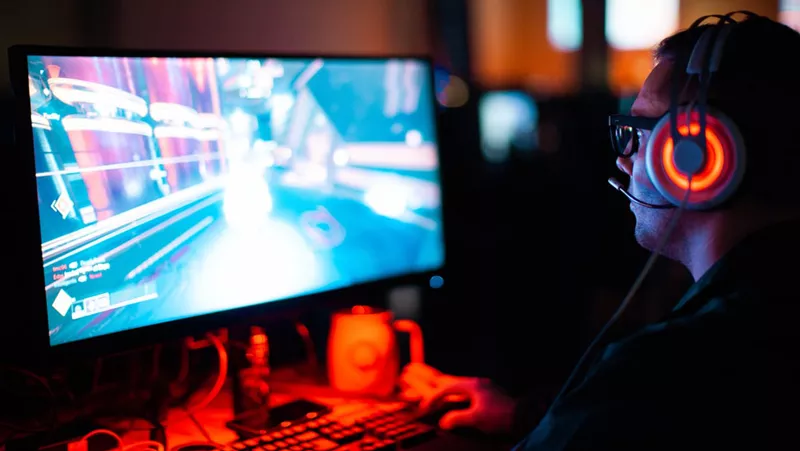 Better Visibility
Many video game advocates agree that graphics are everything, with a few minor exceptions. Past players had no reason to complain about graphics because they had nothing to compare it to. As time passed, it becomes obvious something was missing, but it did not become obvious until years later.
The first video games utilized text characters that permitted players to view specific objects on the screen. Players did what they do best, utilized their imagination. The best a vintage video game developer could do was provide players a picture on a screen. They sprinkled in a few one-dimensional characters and the player did the rest. This was all players needed to enjoy playing video games in the 70s.
It wasn't until the 80s when the first video game featuring 3D technology hit the market. "Battlezone" changed the way players perceived the video game virtual world. Over time, 3D graphics became accelerated, creating a virtual world that was life-like.
Video game virtual worlds have been modernized to the point of no return, thanks to 3D technology.
History
Although they were less prevalent back then, many video game developers were pushing for 3D gaming in the late 80s. In fact, you'll find that the first 3 dimensional technologies were introduced in 1987. Since then, technology has evolved rapidly and it hasn't shown any sign of slowing down. As a result, 3D gaming has improved by leaps and bounds. It has gone well beyond computer games and has transitioned to consoles as well. Another thing that has pushed the industry further is the fact that computer costs have dropped significantly since then.
The origins of 3D technology for video games started in 1974. The first elements of 3D gaming were introduced in games such as Space Simulation and Maze War. In Maze War, the developers experimented with this technology by allowing players to move left, right, forward, and backward. Furthermore, they should shoot in four directions. Spasim or Space Simulation took it to a new level.
With this game, players could fly spaceships to other galaxies and they could see others flying them too. All of this too place in three-dimensional ways. The 1980s experienced an explosion in 3D graphics but developers didn't have access to all of the tools needed to develop 3D projects. Instead, they used physical projects that gave the player an illusion of a three-dimensional presence. In addition to this, they tried to use basic 3D environments for their games.
The only problem is that they were limited to a 2D plane. The earlier Wing Commander games are a good example of this. They were designed to give the illusion that you were flying through a 3D space, but you were really seeing scaling sprites moving up and down. Since then, this technology has evolved significantly.
The First 3D Games
Although there have been several 3D games over the years, a few helped set the standard. They broke the barriers and allowed players to experience something new. Some of the first 3D games to hit the market were 3D Monster Maze in 1981, I Robot in 1983, and Star Wars in 1983. They would be followed by Double Dragon in 1987, Mechwarrior in 1989, and Alpha Waves in 1990.
It is impossible to ignore titles such as Eye of the Beholder, Catacomb 3-D, Virtua Fighter, Mortal Kombat, Wolfenstein 3D, and Doom. Without these games, today's technologically advanced games wouldn't be possible.
No Imagination Needed – Fine Details Are Apparent
3D technology has improved video game development so much that players no longer need to utilize their imagination to fill in the empty blanks. Modern 3D graphics are so detailed, there is nothing left for the imagination. For example, the monsters of "3D Monster Maze" were just enough to stir fear deep down in your soul. The minor details were not of importance, unlike the modern world, where players believe the minor details are the difference between so-so entertainment and jaw-dropping experience.
Now, this is not to say that players do not utilize their imagination when playing 3D video games. It just means players, believe the minor details play an important role in creating a life-like virtual game world.
Tells A Story
Some developers believe players expect too much and refuse to accept anything less. When you consider the price of 3D video games, it is obvious why players are so demanding. And, this is not to mention the continuous paid upgrades, which can end up setting you back nearly as much as the initial price tag. So, why not expect a lot from video game developers.
One thing is for sure, players are drawn to video games that tell a story. How can game developers make this happen? With the help of 3D modeling, developers can create scenes utilizing characters, props, and a backdrop. When combined with special effects and audio capability, these scenes become a movie. It is up to the player as to how the movie turns out, at least, this is what modern developers are hoping to achieve with their 3D videos.
Summary
Ultimately, 3D technologies have greatly improved the gaming industry. They've helped provide players with a better experience and a more realistic one. In addition to this, these technologies have enhanced the value of the games developers can create. This is more rewarding for the developers since it guarantees that players will get more from the experience.