Car Parking Multiplayer is a racing game produced by Olzhass for Andriod and IOS. This game requires an Android version 5.0 or Up. Its current version is 4.5.5 and is last updated on March 30, 2020. You can play the game as a single or multiplayer mode and can earn game money. You can give money or sell cars to other players in Multiplayer mode. It has more than 70 cars. You have the option to choose a car, model and color. It has many attractive features that you can experience while playing Car Parking Multiplayer. It has many levels. Andriod users can play Car Parking Multiplayer on there PC by using an Android emulator. You can use a keyboard and mouse to play Car Parking Multiplayer with the best emulator LDPlayer.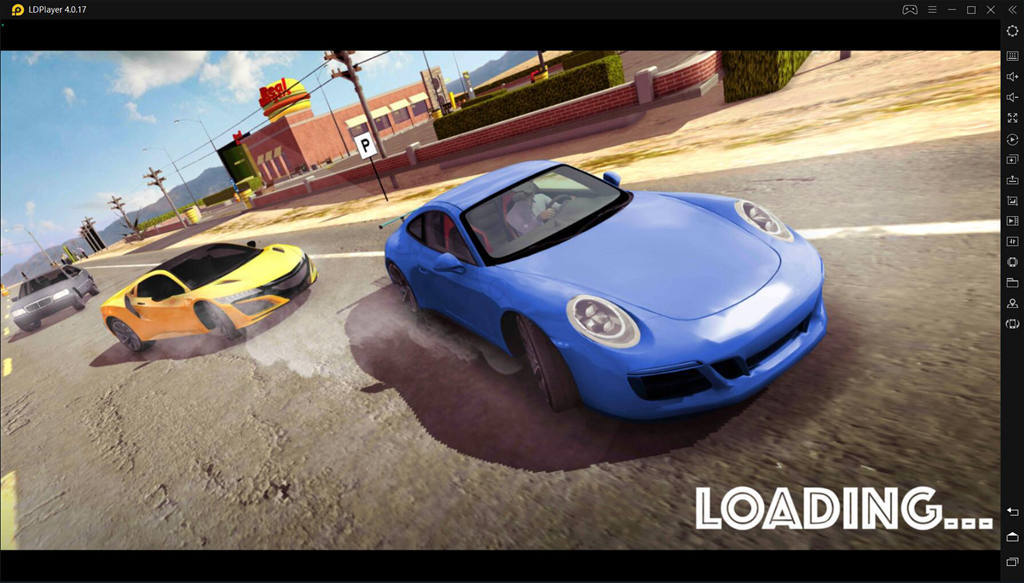 This game has the following features:
Free walking.

You can exchange cars with the players.

You can compete against real players.

Free car services and World real gas stations.

It has a voice chat feature.

Police mode.

Friend list.

You can adjust wheel, angle and many more of your car.

Swap engine, exhaust, and gearbox.

Visual auto tags, car body parts.

You can choose different vehicles, trucks, pickup, classic and sports cars.

82- real-life parking and challenges.

More than 70 cars with real interiors.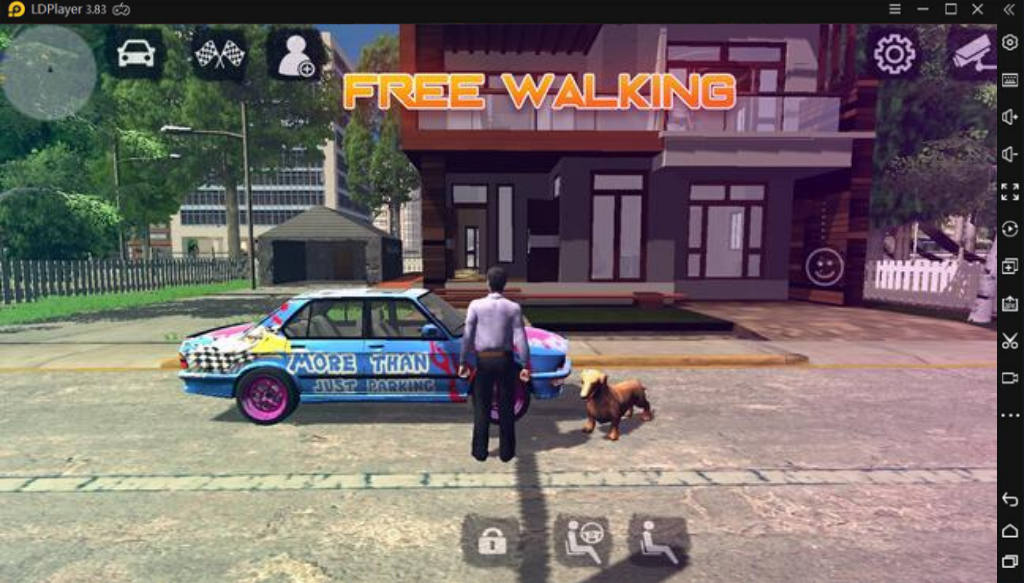 (1) How to Select a Car?
In the Car Parking Multiplayer game, there are more than 70 cars of different models, colors and designs. You have the option to choose a Truck, Pickup or a classic and sports car of your choice. You can also customize your car. You can adjust wheel angle, car body parts and many more.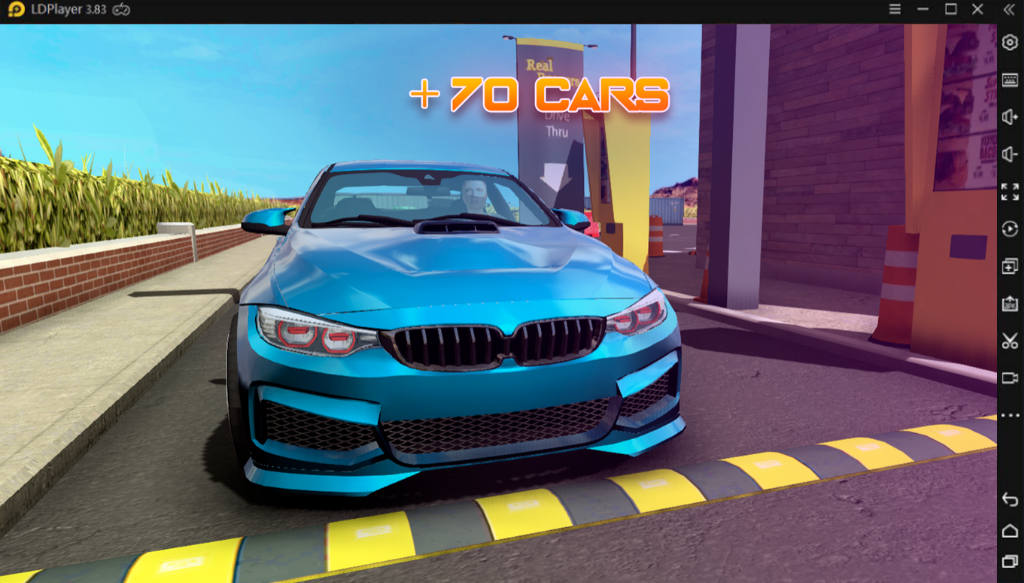 (2) How to Select a Player

?
Once you have chosen your car, then the next step is to select a player. Thousands of real players are waiting to play with you. You can play the game online with your friends or with other players waiting to play. You can add players in your friend list, and one of the amazing features of this game is that it allows you to do voice chat with the players. Once you have selected the car and players than you are ready for your first race. Mentally prepare yourself and focus on the game.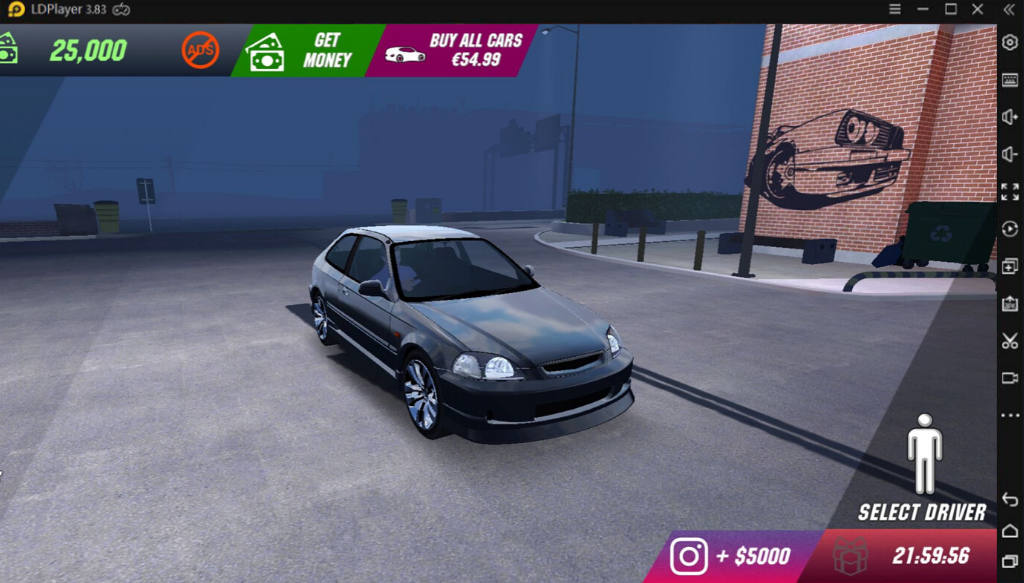 (3) Understanding Gear Ratio
First, start with a car that has stock gearing. Turn up the volume, listen to the gears and watch the RPM. Setting gear ratios manually is the best option you can do. You can also change the driving wheel. There are seven gears in total. Usually, the lower gears are too long. Do not turn the final drive up. You just have to make small adjustments. Click on the gear ratio box and change the ratios you want. However, the best way is to make gear ratios of upper gear high and lower gears low. For example, if you set the ratio for first gear to 1.42 then set the ratio for second gear lower than first gear and so on.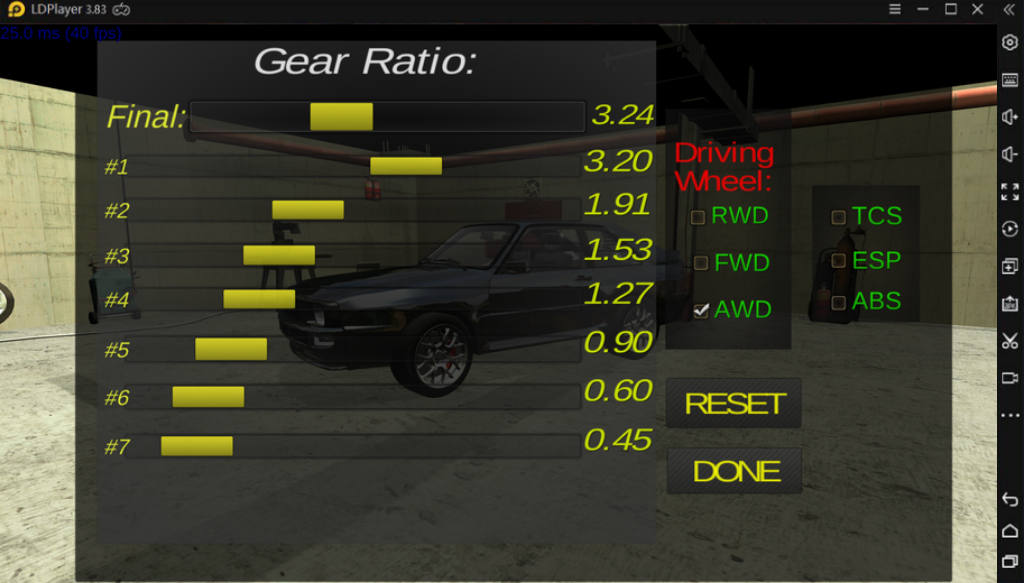 (4) How to Drift?
First, you need a good car to drift. Tune the 800 HP above and select the 1.2 grips. Set the suspense not to low and not too high. Use lower gear for short drift. Turn off TCS, ABS, ESP and stability help. Use 2nd gear because it is good for short and long drift. If you want to drift more make sure to use higher gears.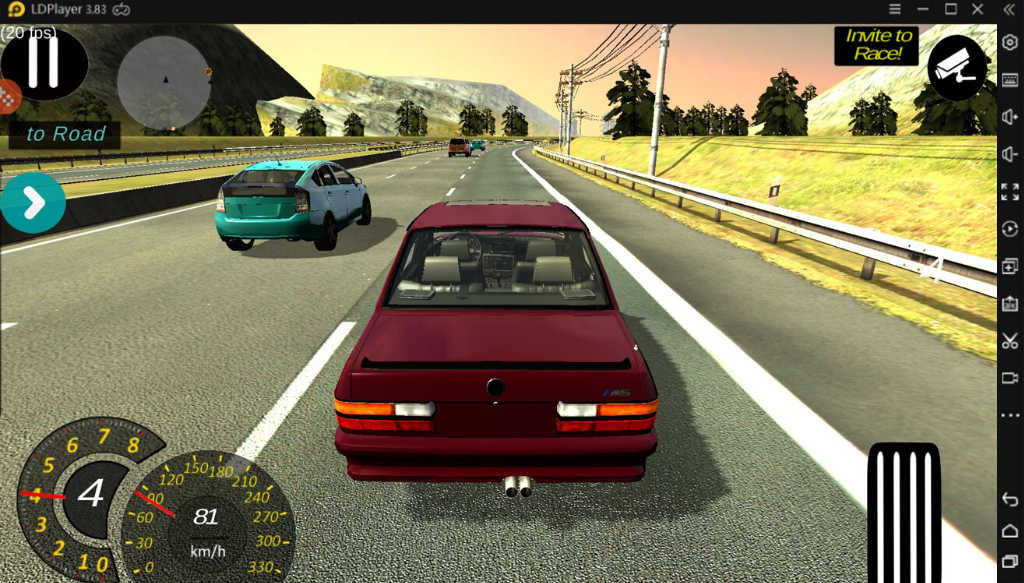 (5) How to Donut?
Turn off TCS, ABS, ESP and stability help. Tap right or left steering and tap hand brake. Spin until you see a donut. You can only do this on a stack car. If you have a high HP car, your car will slide away.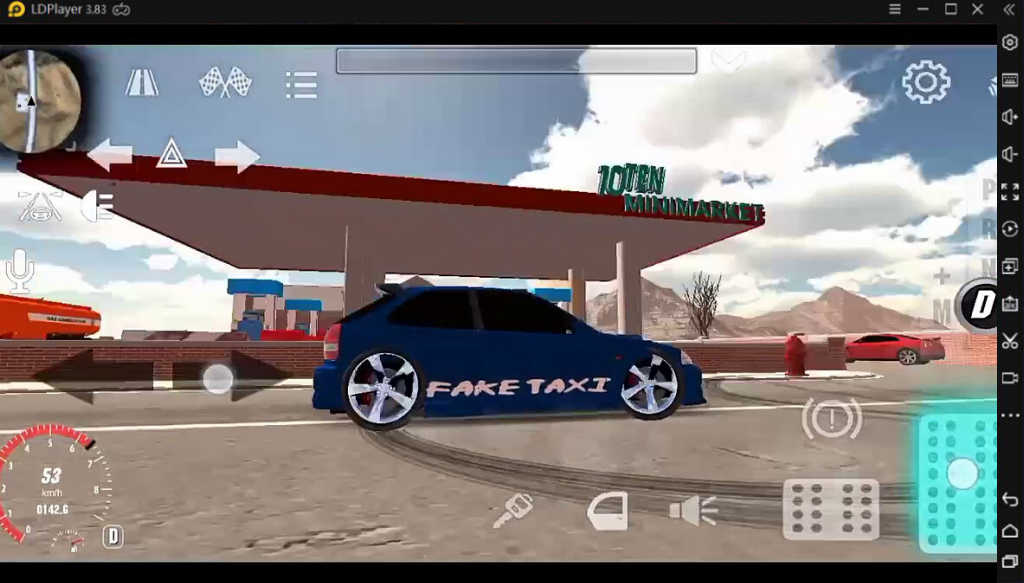 (6) How to Burnout?
You need to use RWD and FWD, then tap Pedal and Brake at the same time. Use a higher gear to make more smoke. But if you use too high gear, Burnout would not happen. Sometimes burnout stops all gears. You can also make burnout in Stack car with at least 400-500HP or above. You can not make a burnout with 399 HP or lower cars.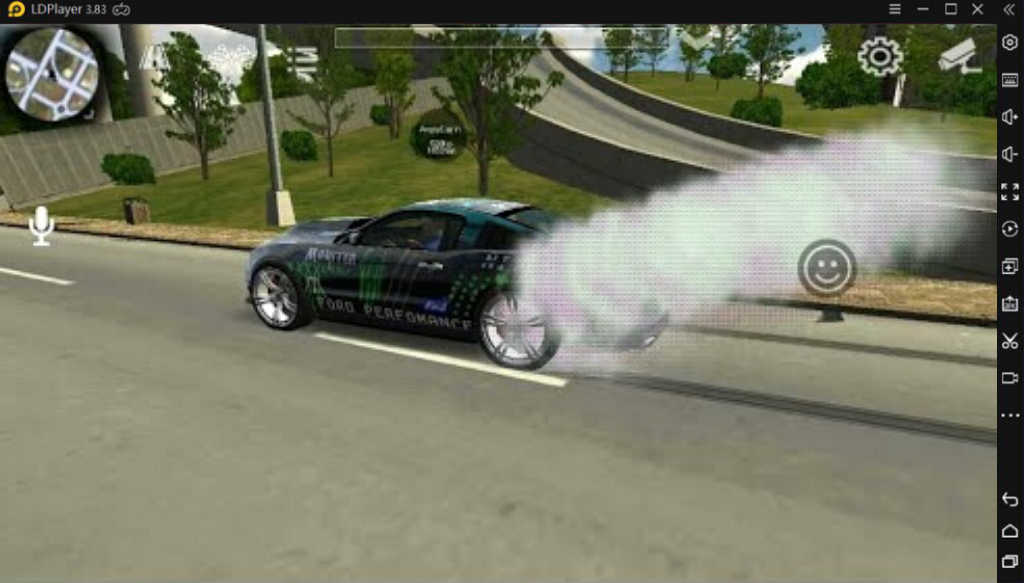 (7) How to Make 2000 HP without GG?
Just make 1600HP glitch. Repeat it till you get make HP and NM. For this purpose, you have to buy twin turbo and also have to buy new exhaust, chip, and intercooler. Tap on twin-turbo or turbo when you tap twin or single press, press reset and set then repeat it.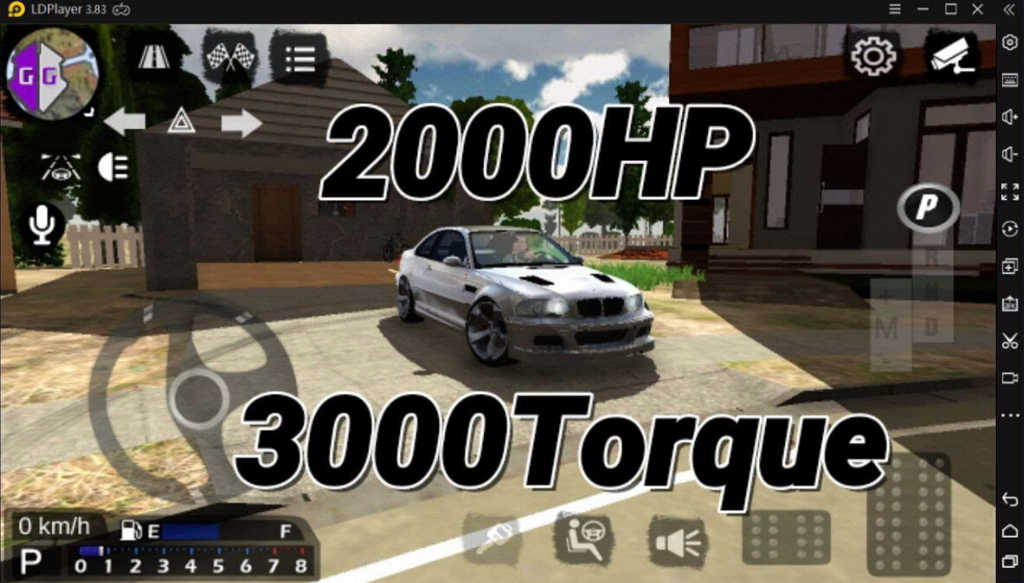 (8) How to Delete Roll-Cage on BMWX6?
If you think that the roll-cage on the X6 does not look great. You can get rid of it. It is easy. All you need to do is to first go to the exterior and then go to the body. Tap the Icon down here and put on it. After you put it on tap it again and click the "X". The roll-cage will be removed.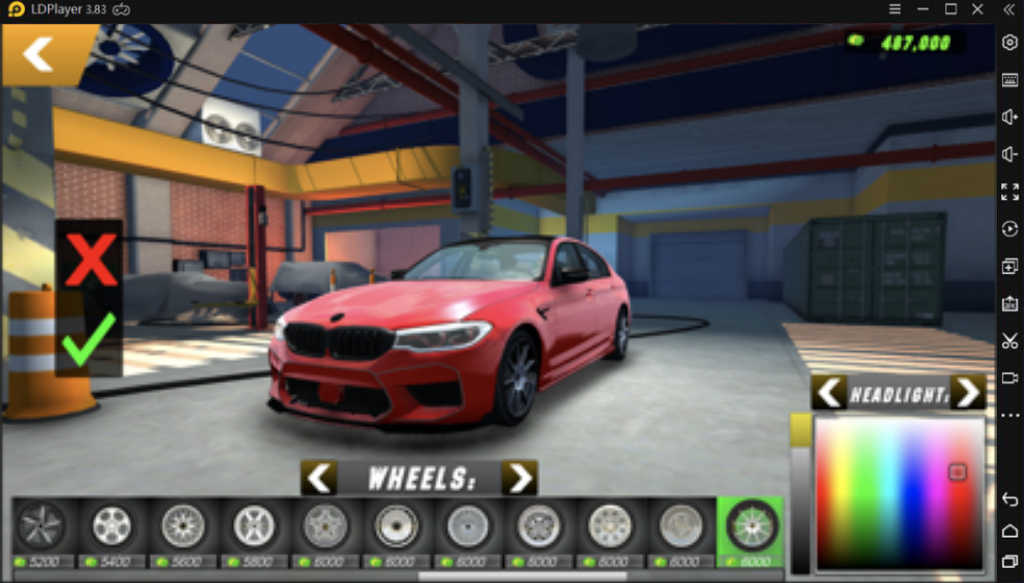 (9) How to Make 1600HP and 2000NM Torque?
I test the car with a stack engine and see the speed. Begin to upgrade the engine, click the free drive and then car upgrade. You can upgrade your car by buying the engine V126.0. Follow to buy and set the triple turbo. Buy other items like exhaust, chip tuning, break and intercooler and follow these steps.
Click the twin-turbo.

Click the engine then set.

Click other and click triple turbo then set.
Repeat these steps until you reach 1600HP and 2000NM torque.
After doing these steps you will reach 1600HP and 2000NM Torque and now try the new upgraded engine of this car.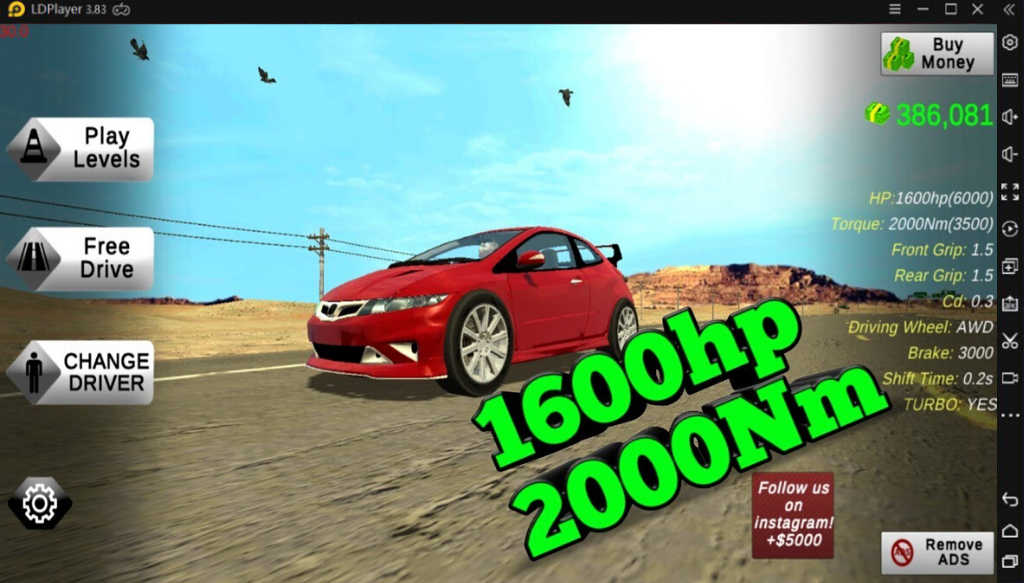 (10) How to change Chrome Color Glitch?
Some people face the issue while changing the color. It is easy, you have to follow these steps to fix this issue. Choose your car and wrap or decals your car color. You can also change the spoiler and wheels. When you finish everything, then refresh your game. Now open your game, you will get desired results.
How to Download Car Parking Multiplayer on PC?
You can download this game free and easily without any problem on PC: Best Emulator to Play Car Parking Multiplayer on PC. You can play it on mobile and if you want to play this game on your desktop then the best way is to download LDPlayer Android emulator. That's it for how to started with Car Parking Multiplayer on PC. Visit our platform regularly to get more guidelines for more games.