It is the right time to get back with the most popular tower defence series called Bloons, and now you are able to take part in it as a mobile game as Bloons TD. Towers, defence, upgrading and many more things are required here to be constant at the game, and what you will especially need is the best skills from your heroes. Before that, you should know the Bloons TD 6 tier list heroes, and this is our BTD 6 hero tier list.
Content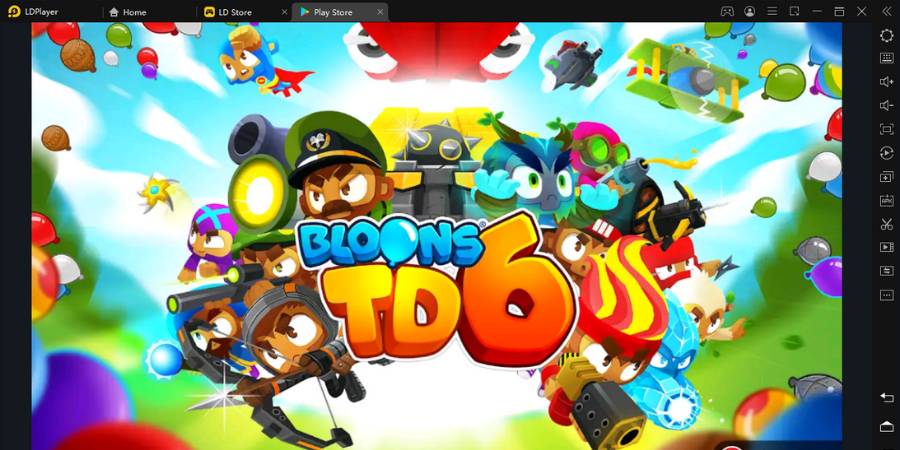 The gameplay of Bloons TD 6 aims to prevent the Bloons from existing, and it has to be done with a proper defence. The monkey tower series will always build a powerful defence, and those monkeys will be earned by popping these Bloons. After that, players can use the money they earned for the tower upgrades or build some new towers from the game. There are so many incredible battles placed on this game with multiple combinations to use, and all we have to do is defeat our enemies by keeping this top in our minds.
When you form the best combination by using BTD 6 hero tier list, you will be able to have an easy defeat against the enemies and knowing what hero makes you better is the best chance to earn a victory. So this BTD 6 hero tier list has been made by categorizing all heroes according to their strength levels in the game. And at the end of this guide, you will know who will be better to utilize in your gameplay to succeed. So here comes your BTD 6 hero tier list.
BTD 6 Hero Tier List – Ranks
Every hero mentioned under this BTD 6 hero tier list has their own abilities and the attacking strengths, and players can simply activate them to their benefit. For a single game, players will be only granted a chance to pick a single hero, and all the heroes under BTD 6 hero tier list can be levelled with the use of in-game currency and the EXP from Bloons TD 6. S.
So here are the ranks of the BTD 6 hero tier list, which decide the strength of heroes for the overall gameplay.
Tier S – the best out of the best comes here

Tier A – the heroes from this rank hold the greats abilities and gives the proper support on breezing through the gameplay

Tier B – the average heroes are here, but they are not the worst.

Tier C – the heroes who will only be suitable for the handicap matches comes under this rank.
BTD 6 Hero Tier List – S
| | |
| --- | --- |
| Hero Name | Performance |
| Sauda | Sauda has the highest attack speed, pierce, and camo detection here as an inbuilt feature. Players can defend the limited range of this hero by using the Alchemy buffs and villages as per their needs. |
| Adora | Adora is a ninja, and she is able to see through the walls. There is no actual weakness that comes with this hero at all. |
BTD 6 Hero Tier List – A
| | |
| --- | --- |
| Hero Name | Performance |
| Benjamin | Benjamin has live generated and cash making skills with him, and it is very supportive for a player in several game modes. As a solid choice, this hero will be your go-to hero in battles, and if you are a new player, you should definitely try this hero because he is very ongoing. |
| Obyn Greenfoot | Although this hero has nerfs with him, he has the most powerful druid combos with him, and all of his nearest druids will be given with one pierce from level 2. Obyn doesn't have so many powerful activated skills, so that is why he is not making it into a superior hero. |
BTD 6 Hero Tier List – B
| | |
| --- | --- |
| Hero Name | Performance |
| Pat Fusty | Pat Fusty can knock back at enemies and stun them, so he is literally a hero for locking down the opponents. |
| Gwendolin | This hero is identified as a solid hero, and she doesn't master anything specifically. Although she is doing so many good tasks in the gameplay, Gwendolin is not mastered for a specific thing and doesn't excel fully. |
BTD 6 Hero Tier List – C
| | |
| --- | --- |
| Hero Name | Performance |
| Admiral Brickell | Admiral is not the worst, but she doesn't do much to the game after the nerfs. In some situations, she will be able to do really well in the game, but players can only use her on the water. |
| Captain Churchill | This one is identified as an expensive hero in the game, and players will have to dig with more EXPs to deal with higher levels. As a DPS hero, Captain Churchill can deal much significant damage with the use of his skill, but he can excel better based on the maps. And also, he is not buffing any other unit in the game. |
BTD 6 Hero Tier List – D
| | |
| --- | --- |
| Hero Name | Performance |
| Ezli | Ezli is a situational hero, and she doesn't have good skills like others. She is capable of taking down the Big Airship of Doom, but still, Ezili is bad for the late game phases. |
| Quincy | Quincy is not bad at all costs, but he has average skills. |
The sleekest operations and the movements you are dreaming of with this BTD 6 hero tier list, can be earned by the best android emulator: LDPlayer. It gives you the chance to have a personalized keyboard with the Keyboard Mapping feature, and now you can set your most familiar key settings for all hero movements. And this way, you can have the smoothest and most effective gameplay from BTD 6 hero tier list.
Conclusion
So these are the current heroes that are available with the BTD 6 hero tier list and know that our best suggestion always goes for the S tier heroes. They are the perfect heroes that can take you through many complex levels without facing a single hardship from the game and if you want to know more about them, refer to this BTD 6 hero tier list. You will have a perfect understanding of them all.