Axie Infinity is a unique and adorable fighting game where you take control of cute monsters called Axies. Sky Mavis developed the game, a well-known technology-based studio founded four years ago in 2018.
The idea behind Axie Infinity was inspired by other highly acclaimed titles on mobile, such as Pokémon Go and other Gacha games. Axie Infinity, on the other hand, is a strict NFT (Non-Fungible Tokens) game that lets you earn currencies just by playing and breeding creatures and trading them in the game's marketplace.
One of the main purposes behind the game's development is to introduce the world to a fun, safe, and educating way to learn about Blockchain technology. This feature sets Axie Infinity apart from most games because the more time you spend playing the game, the more rewards you will reap.
So in this article, we'll be giving you a brief beginner's guide on how to play this game and get resources that you can sell for cryptocurrency.
Understanding the Gameplay and Earning System
---
Since the game is running on Blockchain technology, the game offers a pretty simple Play-to-earn concept. You can compete in this game by participating and completing various PvP multiplayer battles, breeding baby Axies and selling them at a certain stage, or collecting unique and rare Axies.
However, if you plan on breeding lots of Axies, note that you'll need SLP (Smooth Love Potion). This is a volatile currency and continuous to grow higher each day. You can get 1 SLP for around 16.48 PHP, and you can purchase them via UNISWAP or through BINANCE.
By playing the game, you can earn AXS (Axie Infinity Shards), Governance Tokens that represent a true slice of the game's universe, and you don't have to worry because it comes with government rights as well.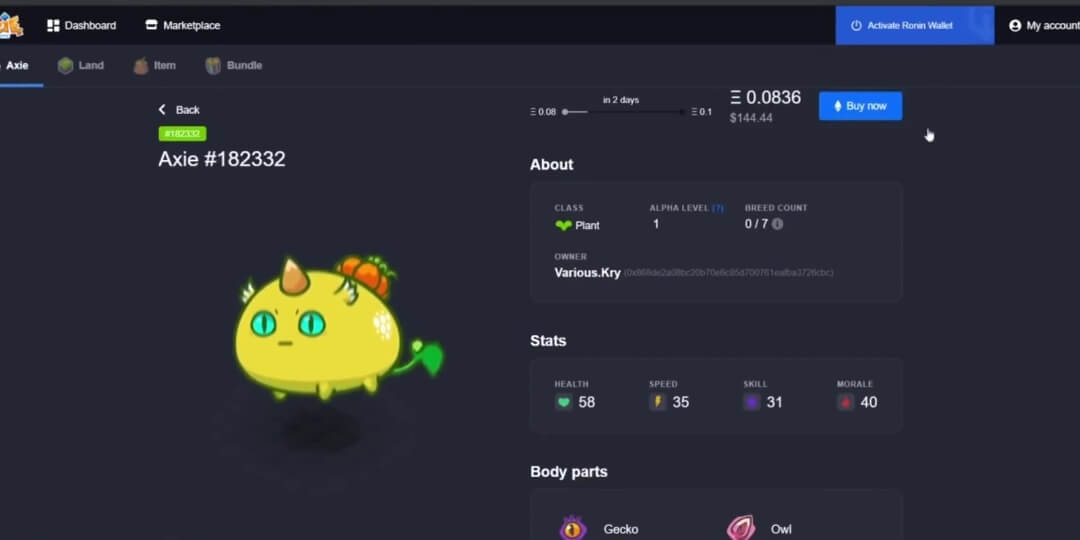 How to Start Playing Axie Infinity
---
Unlike other mobile games available on the Playstore, Axie Infinity can only be downloaded and installed from the game's official website. And since the game involves cryptocurrency, you can't simply download and start playing right away. You'll need digital wallets such as Metamask or Blockchain and load it up with some Ethereum. Depending on your country, you can buy Ethereum from sources such as BINANCE, Coinbase, and others.
Next up, you'll have to download another wallet known as Ronin. Afterward, you'll have to deposit the Ethereum you bought to your Ronin wallet; after doing this, you'll get up to 2-3 Axies directly from the Axie marketplace. You should also log in to your Metamask account. After you've done this entire process, then it's time to kick off the actual Axie Infinity gameplay.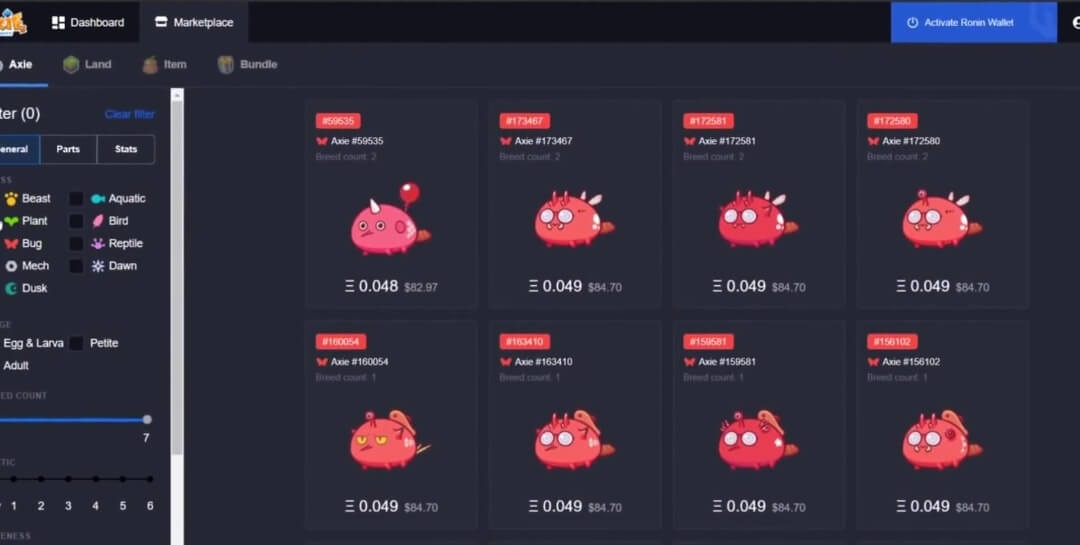 Axie Infinity Gameplay
---
So in terms of gameplay, think of this game like Pokémon and Hearthstone got married and had a baby named Axie Infinity. Yeah, they're that similar. It's a turn-based game that allows you to command what your monsters will be doing every turn they get. Each team has at least four cards, and each of those cards is randomized for every battle, so you can't exactly use any particular card you want at any time. And for each card, an energy explosion is necessary. So you can pretty much use any card amongst the four as long as it fits your energy capacity.
And while most turn-based games allow players to choose the enemy or enemies they wish to attack, Axie Infinity attacks and deals damage to random opponents. So you can't concentrate on a particular target in this game. It is the same even in terms of PvP battles as well. But if you lose PvP, you don't lose any resources, just a few matchmaking points. And if you emerge victoriously, then you'll be rewarded with a Matchmaking Rating and a couple of love portions. All in all, PvP rewards players with better rewards, and those rewards often include SOPs.
We advise that you complete the game's daily quest as well because it'll give you some unique rewards and sometimes free Axies. In order words, you should try to balance your overall gameplay to fit all the game's modes, including Daily Quest, PVP, and PVE. And while players are given free Axies at the start of the game, most people deter this and use Metaxies because of the prices.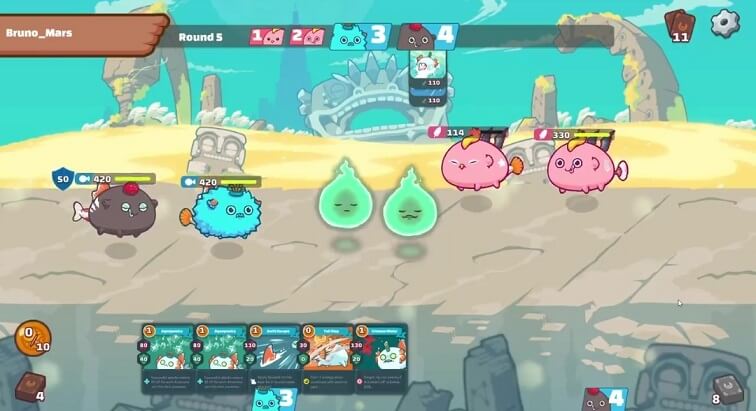 Managers and Scholars
---
These individuals have more Axies than they can use, and in this case, they lend them to players to play with or, more importantly, take care of them. The managers own the Axies, and the lenders are known as scholars. The reward split is usually 60% for scholars and 40% for managers. This is because the scholars are the ones doing the work by playing the game. And after the scholar has taken care of the Axies and they've reached a point where he can sell them, it is up to the scholar to either sell them or keep them. If he sees that the prices haven't risen high enough, he can decide to keep them longer.
The scholar's job is to complete the game's daily quest, participate in PvP matches, and gain as many SOPs as possible. And currently, there are over 140,000 Axies worldwide, with the purchase price starting from $1. So far, the most expensive Axie ever bought was sold for 300 ETH, which is about 1.5 million dollars.
Conclusion
---
So if you're wondering whether to follow our instructions above and start playing Axie Infinity, that's really up to you. The major reason most players download this game isn't that it's addictive or fascinating or is such a great game, but the main reason they play it is because of the potential to earn.
And in these tough times, there's nothing cooler than laying down in your room covered in blankets and earning money just by playing games. However, this game isn't recommended just for the average gamer. People who know cryptocurrency are better off playing this game. If you have to Google what ETH, BINANCE, or Coinbase is, then you may want to put off playing this game just yet until you've improved your knowledge of cryptocurrency because you'll be putting real money in this game.