Touhou LostWord is a brand-new role-playing game offered by GOOD SMILE COMPANY, Inc. The game is nothing different from any other role-playing game except for the story, characters, and visuals.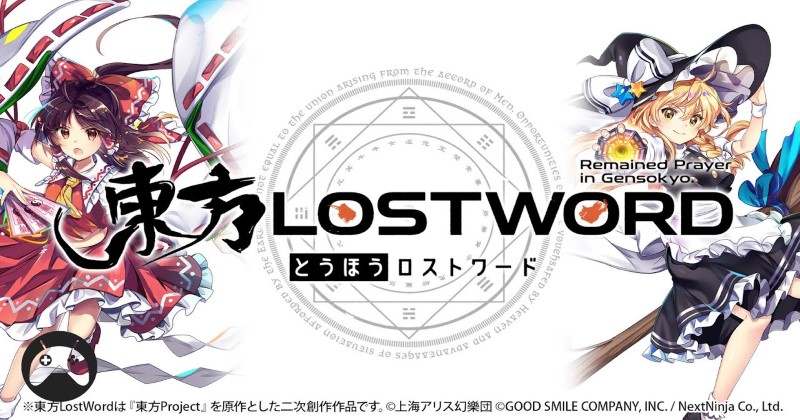 For first-time-ever, gacha lovers are looking to get a good head start in Touhou LostWord, which is through rerolling. Rerolling seems like an excellent idea for getting what you want in gacha games, and somehow the time you spent rerolling is all worth it in the end.
Touhou LostWord makes the process extremely easy and quick, and even new players will be able to spend a few minutes getting an ideal starting account with the characters they most want. Today, we will explain what rerolling is, what are the benefits of rerolling and reroll the Tier list.
What is Rerolling in Gacha Games?
Rerolling is known as making different accounts till you get your desired character. It also involves playing the game for 10-20 minutes or to a stage where you have enough premium currency to reroll. However, Touhou LostWord is a bit different from other gacha rerolling games.
When starting a new account in Touhou LostWord, you will be given a predetermined tutorial roll, a forced ten pull shortly after the tutorial on the general banner, and then thirty draws (150 Seal Crystals and 45000 Coins) from pre-registration rewards.
Predetermined tutorial roll has two categories of rerolls: those that simply try to get the best results out of tutorial rolls, and the second is where you play the game to a higher level to get additional characters or banner characters. Keep in mind, banner characters are only available to roll separately and are not part of the tutorial roll tier list.
Why Reroll in Touhou LostWord?
All new accounts for Touhou LostWord get an equal head start where each player gets two very useful starting characters: Marisa Kirisame and Reimu Hakurei. Marisa Kirisame will carry you through the leveling process, and Reimu Hakurei will serve as a very powerful event farmer for a long time. You also get a free Sanae Kochiya.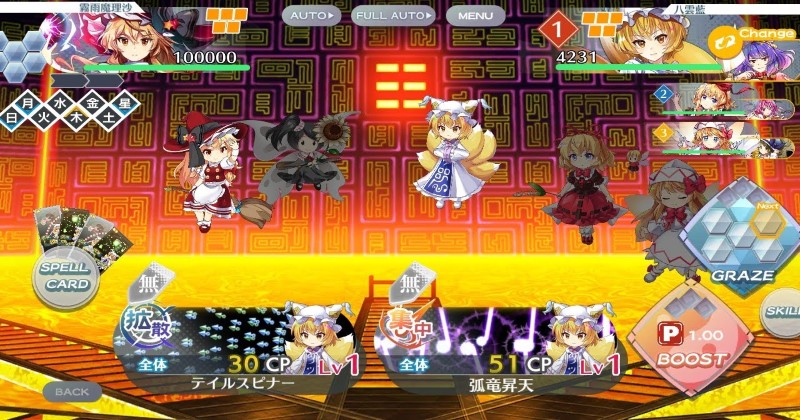 Seems like you have got what you need for a good head start without rerolling, right? It is not true, even though these characters do make an impact on your progress but imagine having one or two more powerful characters combined with them and then imagine your rapid progress. Those extra characters can boost your progress and performance in the game and will help you in the short and long run. This is why it is highly recommended that you go for rerolling.
How to Reroll in Touhou LostWord?
Download the game, log in with a guest account, complete the tutorial to earn tutorial rolls. Once you have used all rolls and have not got what you wanted, you can simply use the following method to restart your rolling:
Go to the app info.

Click on storage usage.

Hit Clear Data.
The other option is to delete or uninstall the game and reinstall it, but this can take ages and really depends on your internet speed. However, the first option is much faster and easier to perform.
Rerolling the Tutorial Roll:
At the very start of the game, quite literally seconds after starting the game, Remilia Scarlet will give you ten draws at the same time. For this Tutorial Roll, you will always get one of the following characters, along with nine Story Cards:
Youmu Konpaku

Reisen Udongein Inaba

Sakuya Izayoi

Cirno

Sanae Kochiya

Marisa Kirisame

Reimu Hakurei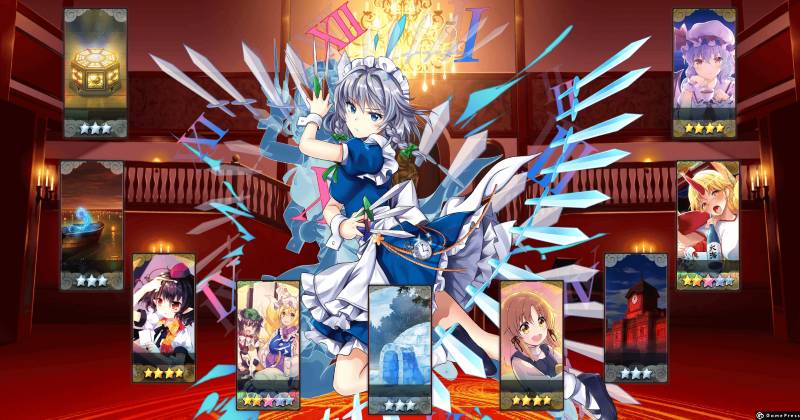 All of these characters are divided into three categories:
Strong Start

Lackluster, but Stable

Already Obtained for free
Touhou LostWord Tutorial Characters and Categories:
Youmu Konpaku –

Strong Start

Reisen Udongein Inaba –

Lackluster, but Stable

Sakuya Izayoi –

Lackluster, but Stable

Cirno –

Lackluster, but Stable
Sanae Kochiya –

Already Obtained for free

Marisa Kirisame–

Already Obtained for free

Reimu Hakurei –

Already Obtained for free
Every time you delete Touhou LostWorddata from your device and launch it again, you will be on a brand-new guest account and get the Tutorial Roll again. However, if you really want the strongest possible start in this game, then rerolling for Youmu Konpaku is highly recommended.
Rerolling Past the Tutorial Roll:
If you are not satisfied with Youmu Konpaku and want to go for more reroll options, then playing the game for some additional time is the only option. This will take you to the 18-character mark and maximize rewards as soon as possible. As such, a longer reroll that goes for additional characters is a powerful strategy if you are willing to spend some additional time.
It is recommended that you only aim for up to 3 non-Sanae, Marisa, or Reimu characters in addition to your desired Tutorial Roll character as draws.
To elaborate, your chances of getting at least one additional character are 78.50%, 44.35% for at least 2, 18.50% for at least 3, and 5.70% for at least 4 for each account. As such, one character isn't very hard to even with going for Youmu as well; 2 takes a bit shy of twice as long, three will take you a much longer time, and four or more will take many hours.
As a further warning, these numbers don't include getting duplicates of characters you already have. This means that rerolling for anything more than one or maybe two additional characters will take longer at the game's launch than these numbers might suggest but will become more and more trivial as time goes on.
Finally, depending on when you reroll, a highly powerful or desired limited (Fes) character might be available within a rate-up banner. This is another reason you may wish to do a long reroll, but keep in mind that you will only have a single ten-pull to work with for this purpose, as the forced ten-pull shortly after the Tutorial Roll will always be on the general banner.
Touhou LostWord Reroll Tier List:
Tier 1 – Strong Start:
Youmu Konpaku –The gardener ghost girl from the netherworld, Youmu Konpaku is far and away from the most powerful unit in the Tutorial Roll. She hits much, much harder than the others and has access to an extremely strong AoE Last Word, a useful trait both for farming as well as difficult content. Due to this, she has high value at all stages of the game and comes highly recommended.
Tier 2 – Lackluster but Usable:
Reisen Udongein Inaba –Reisen Udongein Inaba is mostly useful for solo farming the first boss. However, other characters (including Youmu) can also do this at a high enough level. Outside of this, Reisen has low damage and has almost no All attacks, but at least brings some useful Accuracy utility and access to the Moon element.
Sakuya Izayoi – Sakuya Izayoi is a flawed unit. Her damage is low, her access to elements is poor, and she brings no utility to the team, being a selfish damage dealer. She can go very fast, but that's not a very useful niche in Touhou LostWord.
Cirno –Cirno's main claim to fame is able to set up 2 Freeze Barriers on all foes and then break them with her Last Word. Due to this coming with a small degree of variance (being only 1 Barrier 10% of the time), she can't reliably farm any bosses and is thus meant for difficult content only meant to be fought once.
Tier 3 – Already obtained for free:
Sanae Kochiya

Marisa Kirisame

Reimu Hakurei
You already get all of these units for free - Reimu Hakurei and Marisa Kirisame are pre-registration rewards, and Sanae Kochiya is given out after seven days. Whilst an extra early copy will let you max limit break them sooner, this is not very useful in the long run, and you should reroll for one of the other characters even if you like these three.
Touhou LostWord Tier List:
The following are different Roles in Touhou LostWord:
Attack

Debuff

Def

Destruction

Healing

Speed

Support

Technical
S Tier Characters in Touhou LostWord:
Reimu Hakurei
Farm:

A+

Tower:

S

Overall:

S
Youmu Konpaku
Farm:

S

Tower:

A

Overall:

S
Medicine Melancholy
Farm:

A

Tower:

S

Overall:

S
YuyukoSaigyouji
Farm:

S

Tower:

S

Overall:

S
Ran Yakumo
Farm:

S+

Tower:

S

Overall:

S
A Tier Characters in Touhou LostWord:
Alice Margatroid
Farm:

D

Tower:

A+

Overall:

A
B Tier Characters in Touhou LostWord:
Patchouli Knowledge
Farm:

C

Tower:

A

Overall:

B
Reisen Udongein Inaba
Farm:

D

Tower:

B

Overall:

B
Cirno
Farm:

C

Tower:

B+

Overall:

B
Sanae Kochiya
Farm:

D

Tower:

B

Overall:

B
Chen
Farm:

A

Tower:

B

Overall:

B
Luna Child
Farm:

D

Tower:

B

Overall:

B
C Tier Characters in Touhou LostWord:
Marisa Kirisame
Farm:

C

Tower:

D

Overall:

C
Sakuya Izayoi
Farm:

D

Tower:

C

Overall:

C
Lily White
Farm:

C

Tower:

B-

Overall:

C
Daiyousei
Farm:

D

Tower:

C

Overall:

C
NitoriKawashiro
Farm:

D

Tower:

C

Overall:

C
Sunny Milk
Farm:

D

Tower:

C

Overall:

C
Star Sapphire
Farm:

D

Tower:

C

Overall:

C
D Tier Characters in Touhou LostWord:
Hong Meiling
Farm:

D

Tower:

D

Overall:

D
Rerolling with LDPlayer:
As you've seen above, rerolling is an essential part of Touhou LostWord. However, rerolling certainly is not easy and requires a lot of effort if done on a mobile
phone or some other device. However, you can really make the entire process of getting good pulls and rerolling much easier by using the LDPlayer emulator and some of the features it provides that will help you in the process.
By using LDPlayer's Multi-Instance and Synchronizer feature, you can easily take your rerolling game to the next level. The Multi-Instance feature allows you to create multiple instances of the same game (Touhou LostWord) running independently on your PC, allowing you to have all your accounts running simultaneously with no performance problems whatsoever.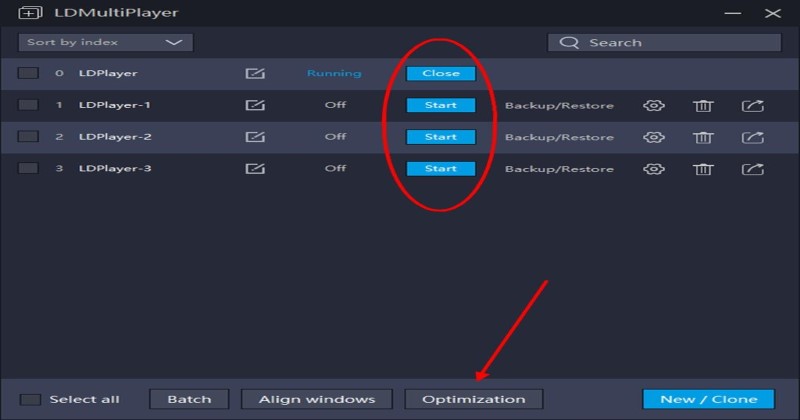 Then, you can use the Synchronizer Feature, which, as the name suggests, allows you to synchronize all your multi-instances together. So, now you can easily and quickly click on one of the instances or perform an action on the other only for it to be synchronized on all screens at once.
Conclusion:
Touhou LostWord isn't any different than any other gacha games when it comes to rerolling for characters as we have already explained why a player would need to go for rerolls and how you can do it, and then in the last part, we have given you a way to save a lot of your time by playing four accounts simultaneously on your PC. Meaning you can increase your chances by four times of getting your desired character in 10-20minutes of gameplay. So, what are you waiting for? Download Touhou LostWord on PC now to get your desired characters.