Play Together is a social MMORPG game developed by Haegin Co. It puts you in a world where you are free to roam around to your heart's content making friends from around the world. You can create virtual playgrounds with your friends, meet players at various popular spots at the Plaza, go shopping in malls, or even play different kinds of minigames at the Game Center!
The game includes many features that make it quite interesting for those who already have a group of friends or those who want to make new ones! You can go on a Special Adventure Trip by booking a ticket with the Travel Agency. Moreover, you can also part up by being creative and decorating your house with unique customization options that include cool sports cars, pets, skateboards, and more.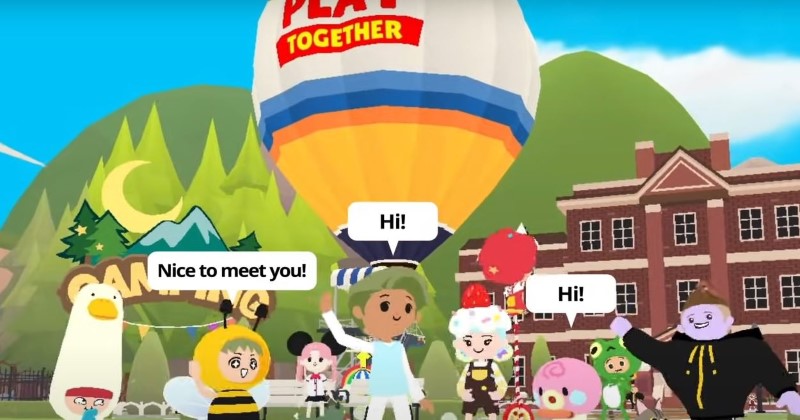 Once you have an emulator up and running on your PC like LDPlayer, setting up, downloading, and installing Play Together is an absolute breeze. Currently, the game gives you the option of download LDPlayer 3, which runs Android 5.1.2, or LDPlayer 4, which runs 7.1.2
These versions allow you to play the game at high FPS with little to no issues whatsoever. If you want a more stable gaming experience or running very low-end hardware, we recommend going for LDPlayer. However, if you want faster, better FPS with stronger-looking visuals, then LDPlayer 4 is your best bet.
In most cases, we recommend going for LDPlayer 4 as it is the newest version of the Emulator and is therefore frequently supported and supports a greater variety of Android Games and applications.
How To Download And Play Play Together On PC:
Here are all the steps you need to follow in order to download and play this amazing MMORPG game with your friends!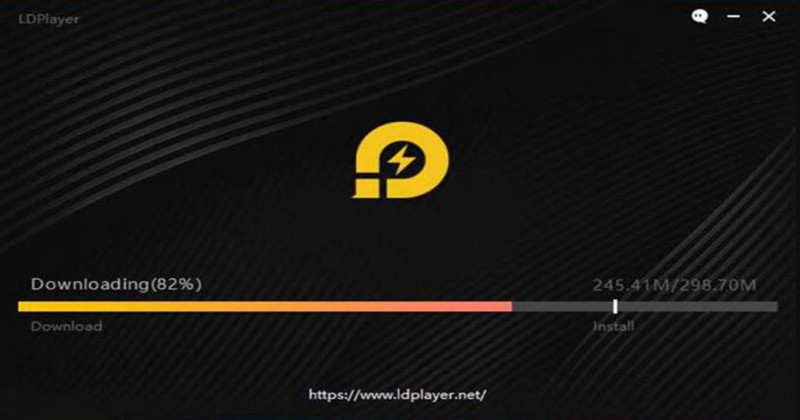 Step 1: Download and install LDPlayer on your Dekstop
Step 2: Search Play Together on the Play Store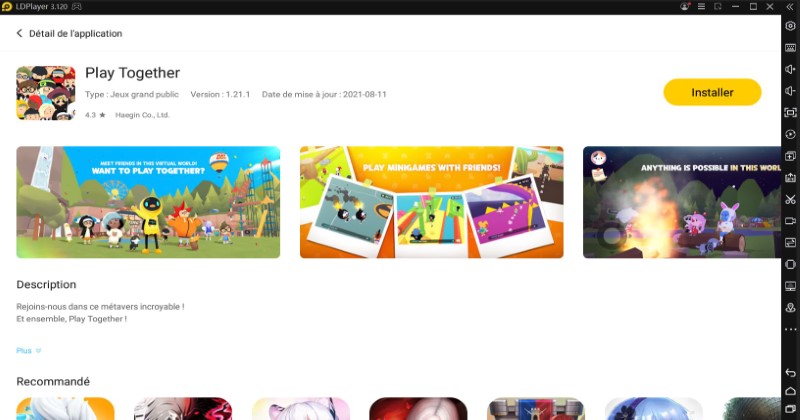 Step 3: Download Play Together on your Emulator
Step 4: Have Fun Playing Play Together on your PC With LDPlayer
How To Increase Your Performance And Get The Best Graphics In Play Together:
After you've installed the game, there are a few tips and tricks that you should definitely know of that help increase your FPS and also provide you with better visual fidelity.
Your graphics card is what truly drives your game as it is the bones of your operating system. However, in order for it to integrate with your PC properly and get ultra-level graphics, you should always have an up-to-date driver. Once you upgrade to an updated driver, you will instantly see a difference in the level of performance that your computer is outputting, and your game will run much better.
So, to make sure you have the best Play Together experience possible, keep your graphics drivers updated.
If you own a laptop or a PC with an APU, the chances are that you have two different cards installed in your system. The first one, the integrated graphics card, always has worse performance metrics and is known to cause lag in the game. If you want Play Together to have higher FPS and look better, you should switch to your discrete graphics card.
Before you install and boot the game up, you should always take a look at your own computer's requirements and compare them with the ones mentioned down below. Nowadays, computers are more than capable of running the latest games, especially with the optimizations LDPlayer provides. So, you won't have an issue in most cases!
Playing Play Together With Your Mouse and Keyboard (Movements):
One of the most pivotal and innovative features offered to you by LDPlayer is that takes your gaming experience to the next level. Play Together is a game that demands a lot of movement and mechanics. As such, you'll be able to enjoy much better movement and won't have to rely on default key binds.
You can select all your key binds and make your own by using LDPlayer's proprietary keyboard mapping feature. This allows you to have a customized setup for every game and completely supports every button on your keyboard and mouse.
If you haven't already, you can download Play Together right now on LDPlayer for absolutely free!
Minimum System Requirements For LDPlayer:
LDPlayer is one of the most efficient Emulators out there and is known for running on low-end systems with relative ease. Here are the requirements you need to run Play Together on your system:
AMD CPU or Intel Processor x86_64 / x86

Windows 10 / 8.1/8/7 or XP XP3

Minimum system memory of 4GB (RAM)

Minimum free hard disk space of 36GB

The technology of Hardware Virtualization (Intel AMD-V / VT-x) with enabled BIOS
For better performance, you can also turn on VT (Virtualization Technology) on your computer as Android runs on a very different platform as compared to Windows.
Conclusion:
After you incorporate all these steps and start playing Play Together, you'll be having the time of your life! We're absolutely sure that with the optimizations the team here at LDPlayer has made, you'll be enjoying this next-generation social MMORPG game with your friends and family for an extremely long time.