Hyped for lots of players and made the headline ever since it was announced by Korean developers SHIFTUP, NIKKE: The Goddess of Victory is finally released on Nov 4, 2022. If you are one of the players, this guide will help you to get a better gaming experience. In the following, you can get the ultimate reroll guide and some advanced tips to play NIKKE perfectly smooth on PC such as widescreen mode, high FPS(120 FPS at most).
Contents
Advanced Tips to Play NIKKE Perfectly Smooth on PC
Before diving into the rerolling guide, here are some tips to get better gaming experience with your NIKKEs.
Widescreen Landscape Mode
NIKKE is very suitable to be played in widescreen because things like the home base and stuff look much better in landscape.
Step 1. Download the latest version of LDPlayer 9 and install the game (Don't enter into the game now for the reroll reason).
Step 2. Click menu > Other settings > Enable Forcibly lock landscape.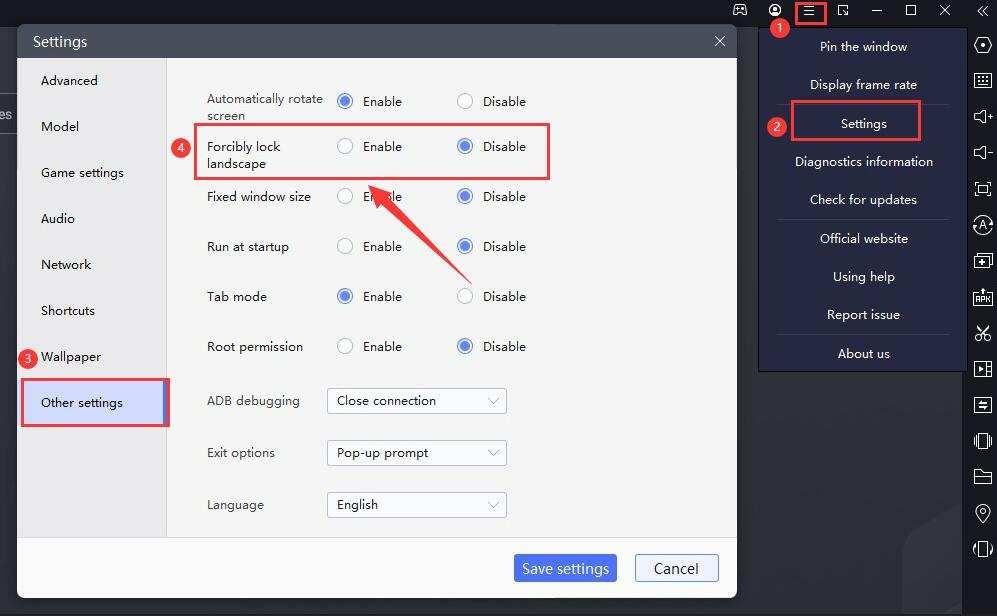 Done! Then you can play NIKKE in widescreen mode.

High FPS to Play NIKKE Smoothly
By setting up the following steps, you can play NIKKE in 120FPS at most (high-end PC).
Step 1. Go to Settings > Advanced >Customize. Here, you can customize the resolution. Our recommendation is 2560x1440, dpi480.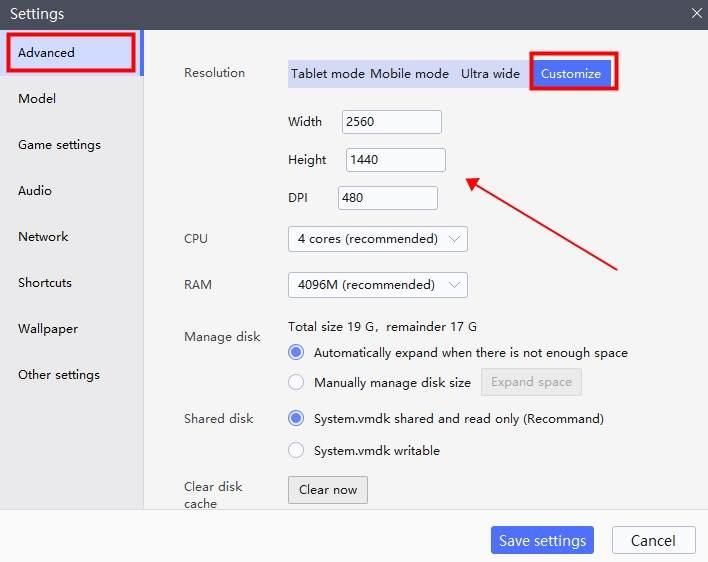 Step 2. Please choose 120 FPS model. You can set it by clicking Model > 120 FPS model.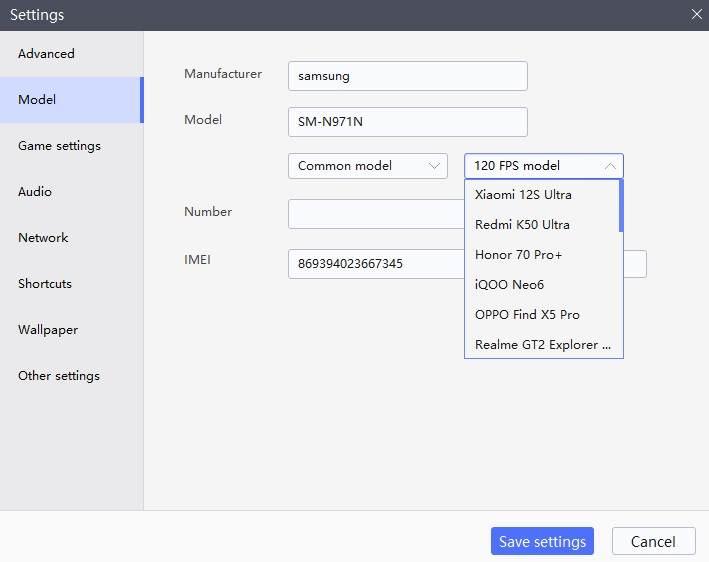 Step 3. The last step is to choose 120FPS frame rate and enable high frame rate in Game settings.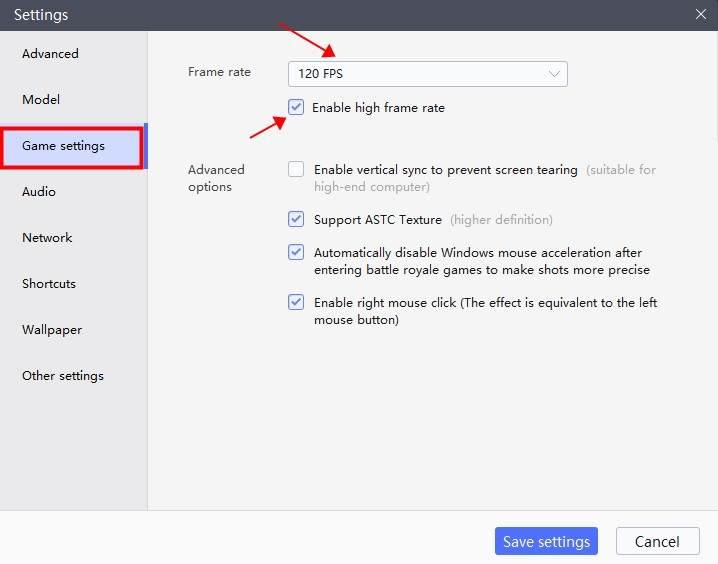 Reroll Your Favoritete Nikkes [Simple and time-saving]
The best units are not easy to obtain in NIKKE. So rerolling in an emulator is the best way you win in the beginning. Scroll down to get the detailed steps to reroll your favorite Nikkes.
Step 1. Please do not enter into the game until you have set up the following steps. Open LDMultiPlayer and tick the 0 emulator. Then choose Clone LDPlayer.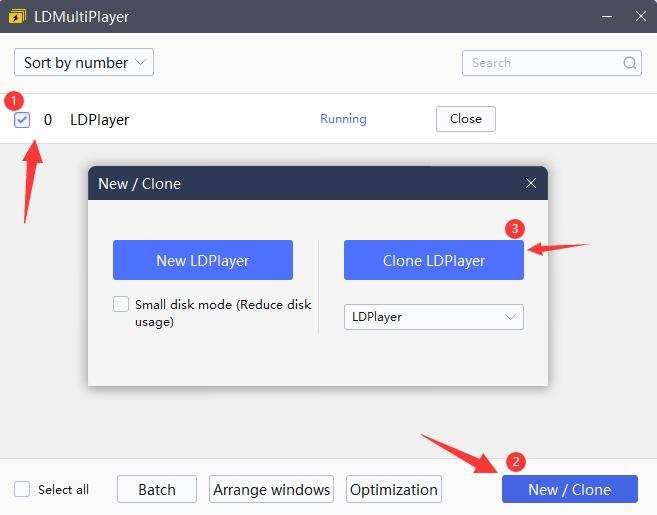 Step 2. Open the cloned emulator. Then you need to enter into Synchronizer in the menu. Choose all the emulators and then click Start syncing. You can enter the game now.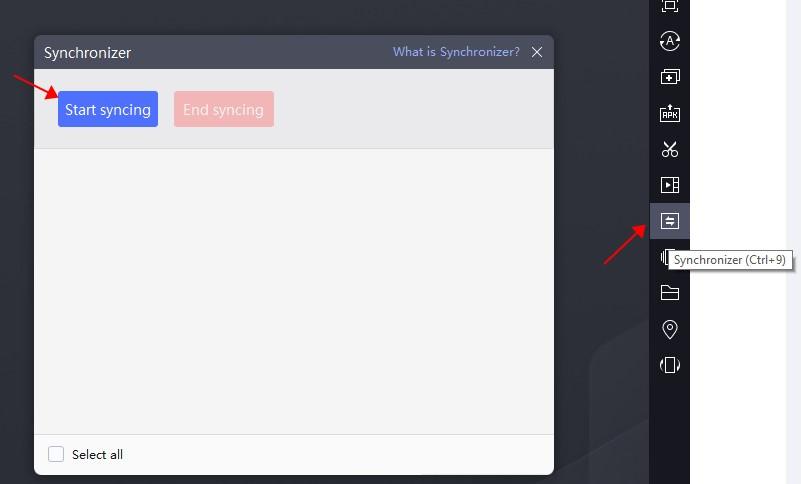 Step 3. You can choose to sign in with guest. But it's recommended to sign in with a temporary email address. After logging in, you can reoll 10 pulls for beginners when you finish 1-4. Then you can return to the main interface of the game > get pre-registration reward > sign-in reward, etc and turn to reroll again.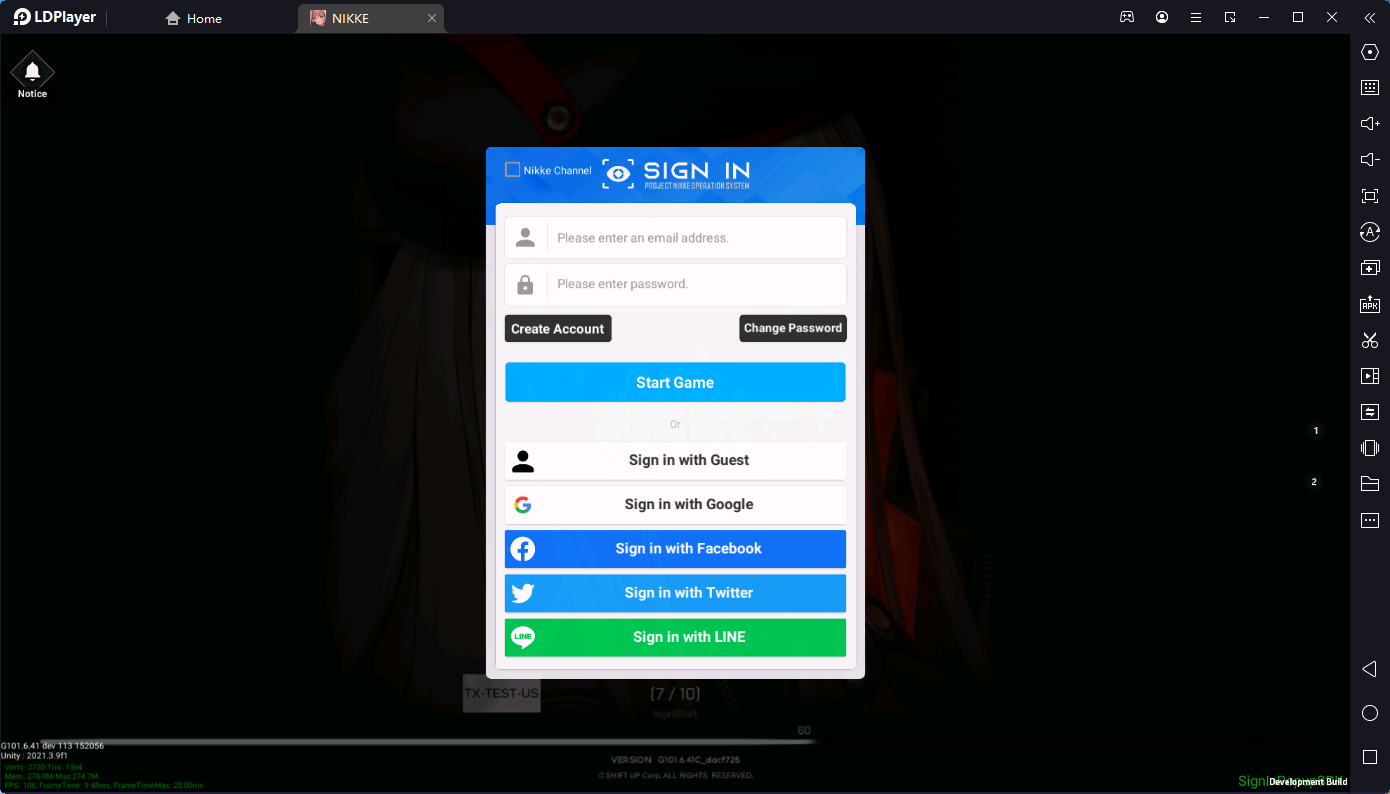 Step 4. As there is no temporary cache-saving button in the game, you need to clear the cache of your guest account manually if you want to reroll again.
Note: You can clear game cache by clicking System Apps > Settings > Apps & notifications > find NIKKE > Clear Storage.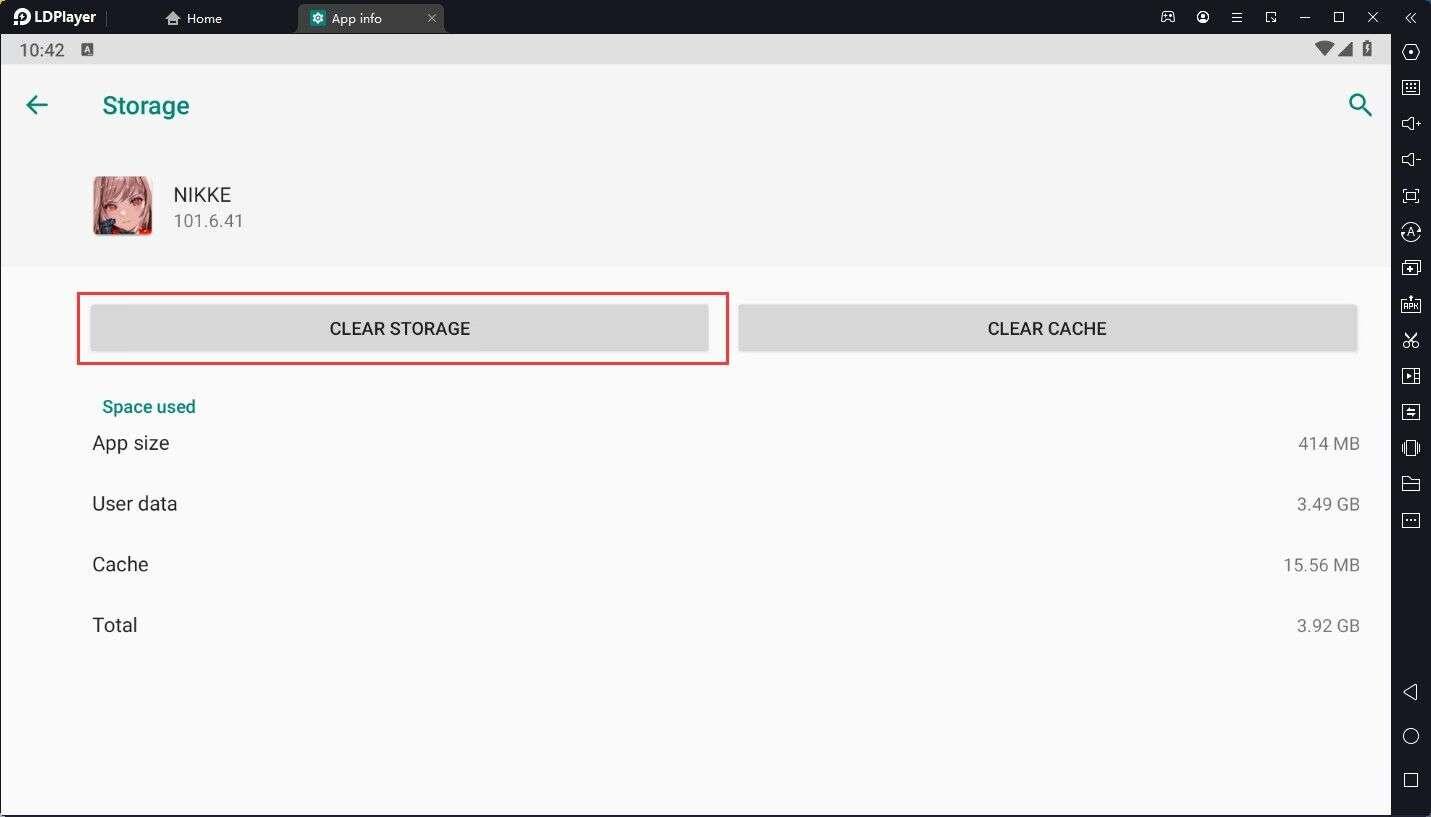 If you are using the temporary email address, you can directly exit the interface to cancel the account and then reroll again. If you are so lucky that get your favorite Nikkes, you can sign up with your Google account. This is the reason we recommend you use a temporary e-mail address.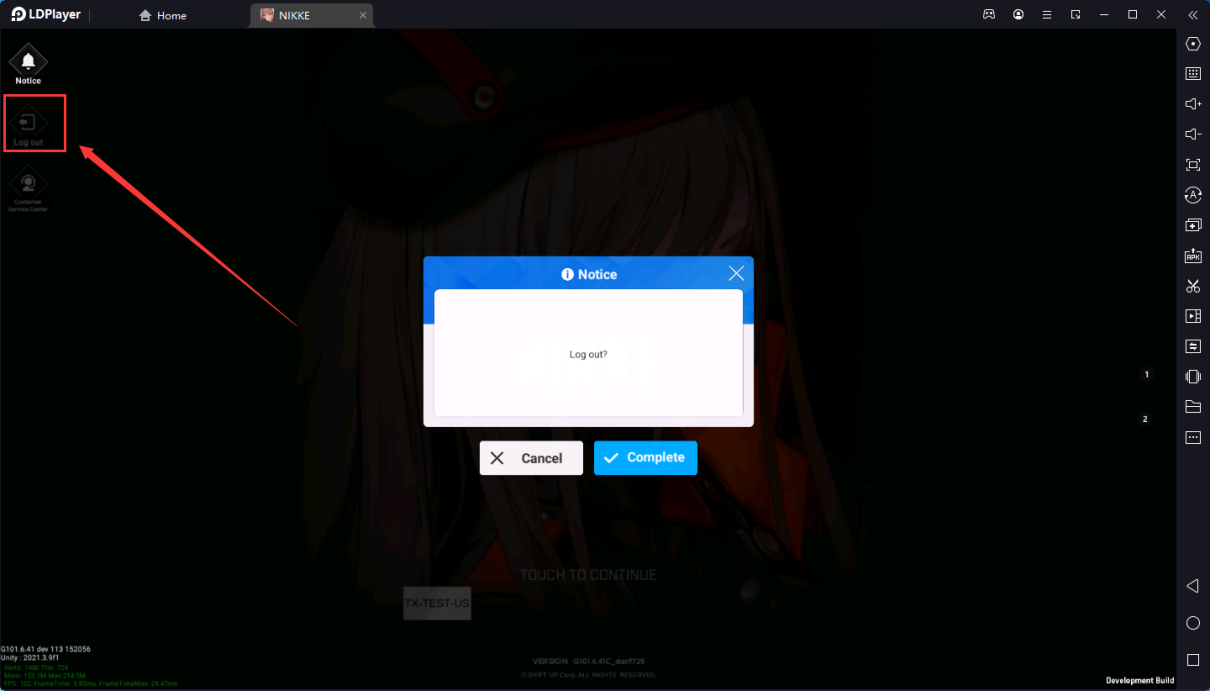 Step 5. Done! Enjoy your gaming, commanders!
Notice: All the game pictures are from NIKKE's test apk authorized by the game official.
If you need more guides and get latest news about NIKKE, you can visit our NIKKE's blog.