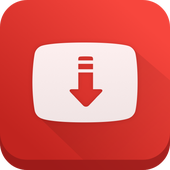 SnapTube
Updated at: 2019-01-24 20:03:52
Downloads: 932
SnapTube IMAGES
SnapTube INFO Installation tutorial
From SnapTube: Download YouTube videos in MP3 format with SnapTube's killer music download feature. Save time and space on your phone. No extra encoding process or plugin required. MP4 videos are available in multiple resolutions: choose the small size of 360 pixels or the high-definition of 1080 pixels. Download any YouTube music video directly as an MP3 file. No extra encoding process or plugin needed. Save space with a smaller file and listen to your favorite music video anytime you want. Search a video with keywords. Easily find the exact video you want. Watching a video in the YouTube app you want to download? SnapTube ready: just use the "share" function to connect it to SnapTube and it's ready to download in the blink of an eye. Explore YouTube videos in your favorite categories like Music or Movies. Discover new videos with recommended lists from our curators. Pause, cancel, or resume a video download. Delete the videos you don't need anymore. Manage all of your video downloads in one place. Clean design lets you focus on your videos. No annoying ads.
READ MORE >
COLLAPSE >
×
How to download & play SnapTube on PC
1. Search Google for LDPlayer/Directly enter the official website of LDPlayer (//www.ldplayer.net/) to download LDPlayer.
2. Install LDPlayer: Directly install/Overlay installation (The installation path can be customized), click Install and wait for the installation process till it is successful.
3. After LDPlayer is installed, check whether the mark "VT" is shown in the top right corner of LDPlayer if LDPlayer is stuck at 94% or 50% (If VT is not shown, it means that VT has been enabled).
4. If VT is enabled but the problem remains, you need to check wheter your graphics driver is updated.
5. Open LDStore and type the name of app or game to search for it, and click INSTALL.
6. The solution to the crash: Increase CPU and RAM of LDPlayer; Switch from integrated graphics to discrete graphics; Update the graphics driver; View the CPU and RAM of your PC and then reduce the usage of them.
7. Lag: Increase CPU and RAM of LDPlayer; Switch from integrated graphics to discrete graphics; Update the graphics driver; View the CPU and RAM of your PC and then reduce the usage of them/the used memory of graphics card should be viewed when multiple instances of LDPlayer are running.
8. The APK file you want can't be found: Go to Internet to download the installation package (APK file), and then directly drag the APK file that you downloaded to LDPlayer. Or you can install it through the button Install APK on the right toolbar of LDPlayer; If you have a Google account and the game you want is in the Play Store, you can directly open the built-in Play Store of LDPlayer and then search for the game or app you want and directly click install!
9. Disable root permission when you encounter the prompt such as An emulator is running/Anti-virus software confilicts with the game program/ This device can't be used to play the game and so on.
10. The prompt Installation failed appears during installation: Restart your network.
11. Disconnect from Internet: Exit all your anti-virus software, including the built-in firewall of Windows; Download the tool for resetting the network; Right-click this tool and select Run as administrator; Restart your computer after it finishes resetting.
Perfect handling experience
Play games with keyboard and mouse
Operate simply and conveniently
Seckill mobile users in one hand
Multi-player
Play multiple games at the same time without restrictions
Small resource footprints
Stable and smooth
Perfectly compatible with games
Operation Recorder
Operate simply and fast
Record and execute
Powerful effective function for AFK
LDPlayer 3.60 Release Notes
Release time: 2019-04-29
Download
1. Greatly optimized the kernel of LDPlayer, which solved the lag problem with PUBG MOBILE, Free Fire, 리니지M, 검은사막 모바일, 트라하 and LifeAfter. (It is valid for the 4th Generation Intel® Core™ i5 Processors and AMD Ryzen™ 3 Processors and up).
2. Upgraded the kernel of the built-in browser, which fixed issues such as the abnormal display on web pages in some games.
3. Restored the macro for PUBG MOBILE.
4. Fixed an issue where 리니지M froze (For AMD CPU). The frame rate won't decrease either.