Download Adda with 29 Card Game , Hazari ,
Callbreak & tash on PC with LDPlayer
Game Info
★★ 21 POPULAR BEST OFFLINE GAMES IN ONE GAME FREE DOWNLOAD ★★
★★Over 100000 Active Player Here for ADDA★★
► 29 Card Game ( 29 , 29 Card Games , 29 कार्ड गेम , ২৯ কার্ড গেম )
► Carrom board
►Gin Rummy
► Hazari ( হাজারী - 1000 Points Card Game )
► Call Break ( Callbreak game, Ghochi )
►Ludo
► Hearts
► Satte Pe Satta (7 on 7)
► Sholo Guti (Bead 16 ,ষোল গুটি, Damroo )
► Call Bridge (callbridge)
► Spades
► Dots and Box
► Spider Solitaire
► Classic Solitaire
► Snakes and Ladders
► Tic Tac Toe
► Chatai (Match 3)
► Nine Crads (Kitti)
► 2048
► Polygon Merge
Upcoming Games : Chess , uuno & Do Teen Panch
.
FEATURES: ❤️
♠ All Best Board and Card Games In One App
♠ Best BOT! Only Good players will win.
♠ Play offline: No need for Internet. Play Anywhere & Anytime!
♠ Works on any phone & Screen Sizes.User and CPU players
♠ Perfect game for time pass
♠ Suitable for all level games players
♠ Only 20 Megabytes: Most fun per megabyte in the world!
♠ All in one game
♠ Very fun and easy to play
♠ Help and hints available
♠ Great option for time pass
♠ Easy to understand. Everyone can play
♠ Regular Updates & Bug fixes
♠ Best HD Graphics
♠ Good graphics as well as good games in one app !
♠ Patience Games
♠ Best offline games
❤️ 29 Card Game :
Our 29 has Best AI in the world .You will get Best Offline Experience playing 29 card game.You will feel best HD graphics experience here.It is also called 28 sometimes with minor variations in rules.29 is usually played by four players in fixed partnerships,partners facing each other.32 cards from a standard 52-card pack are used for play.The cards in every suit rank from high to low: J-9-A-10-K-Q-8-7.The values of the cards are: Jacks = 3 points,Nines = 2 points,Aces = 1 point,Tens = 1 point Other cards = (K, Q, 8, 7) no points.
❤️ Hazari :
Our Hazari game has very special features .You will have very challenging AI here , we have Sort Option that give you hint to make your best leads.We have Individual Card Sector System where you can easily track your card sequence.It's very similar like Teen Patt or Brag card game,where Players divide their hands of 13 cards into sets of 3, 3, 3 and 4.The winner of each comparison collects the played cards, and scores their point value. Hazari means 1000 and the aim of the game is to accumulate a score of 1000 points or more.The types of combination from highest to lowest are:Troy,Color Run,Run,Color,Pair and high card.
❤️ Call Break :
Our Call Break has very interactive looks to play .You will feel our HD Graphics when you will play our game.We have a hint system here that helps you to make a right bid call to beat your opponents.Callbreak is a trick-taking card game played with a standard 52-card deck between four players. There are 5 rounds in a game.This game is normally played by 4 people using a standard international 52-card pack.The cards of each suit rank from high to low A-K-Q-J-10-9-8-7-6-5-4-3-2. Spades are permanent trumps: any card of the Spade suit beats any card of any other suit.Deal and play are counter-clockwise.
❤️ Carrom Board :
Our is very Carrom easy-to-play. We have very challenging AI for you .We have very simple gameplay, smooth controls and great physics.
❤️Ludo :
Ludo is our childhood game. You can play offline here . we have als RUSH mode here where you will feel the Battle. We have also Snakes and Ladders game here to play.
We named our 29 Card game as ADDA . ADDA is a collection of popular card games of India and Bangladesh. Enjoy all your favorite card games inside one App. We are working everyday to make game better. If you find any bugs or want any feature please give us a review or reach out to zamil@ulka.games
If you enjoy our game ADDA please give us a 5 Star & share with everyone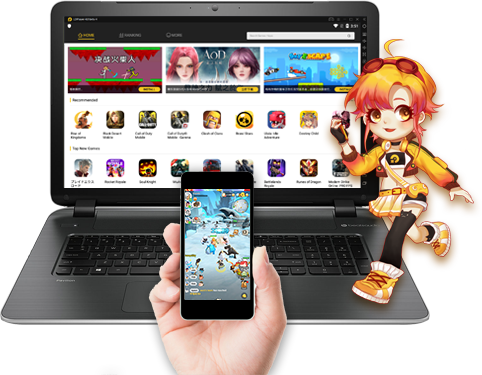 Download LDPlayer