Trivia Crack Explorer is the most popular mobile trivia game developed by Etermax, one of the biggest game developers in Latin America. The game offers a new Trivia Crack experience to enjoy alone the trivia goodness without any interruptions. So if you're someone who does hate to wait for the opponent to finish his turn and continue playing, then this game is the best choice for you.
Trivia Crack, originally released eight years ago, is one of the most valued trivia-based, multi-platform entertainment franchises globally. The franchise has been ranked as the number-one brand in 125+ countries worldwide according to user feedback and ratings & includes a significant number of mobile titles like Trivia Crack, Trivia Crack 2, Trivia Game Adventure, and many more.
There are other versions of Trivia Crack, but this one is updated and offers a unique experience for gamers. With the help of gaming platform Skillz, the current version will test players' knowledge with the latest game in the franchise, built for Etermax. This game helps you increase your general knowledge and let your time pass with learning and playing. This guide will discuss getting started with game, rewards, gameplay, etc.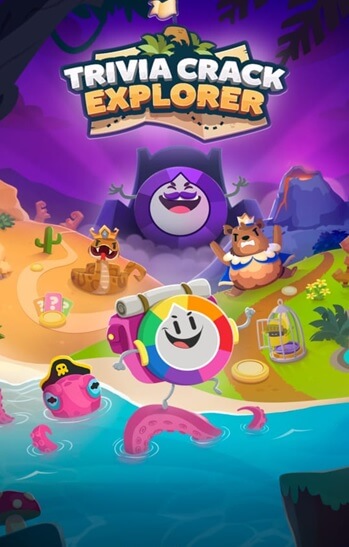 Getting Started with the Game
---
Trivia Crack Explorer introduces a brand new single-player experience and an exotic world to explore. Compared to previous versions, here, instead of challenging your friends, you have to play against the game itself. The game's objective is to acquire all six characters on the spinning wheel. Each character displays different general knowledge topics, where you will be quizzed with miscellaneous topics related to History, Entertainment, Art, Science, Sports & Geography. The first player to obtain all six characters will be the winner of the game. Each of the games will have 25 rounds.
Surprisingly, you have to defeat the enemy with your knowledge instead of fighting in this game. In the game's plot, Protagonist Willy asks for help from you to save his friend from the Enemy, Milly, who is wreaking havoc. To release Willy's friends from prison, you have to answer question streaks on the given time and correctly only in 3 attempts. You can discover new maps after completing the question steaks, and along the way, you can meet incredible characters and come across new challenges.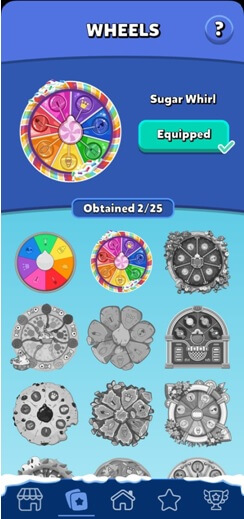 Gameplay
---
After installation, you have to sign up by entering an email or Facebook. After entering, you will immediately head to the game's homepage and start playing. When you click on Level-1, a spinning wheel will appear with various topics to quiz on. You can continue with the quiz topic or spin again to get the topic of your choice.
After the quiz, you can earn coins for your correct answers. During the quiz, you can use power-ups in the form of time bombs and green ticks. With time bombs, you can free yourself from the confusion of options. It will blast two from four options. Another power-up Green Tick will help you give the correct answer without effort. You have to answer the questions correctly to level up. You will get extra coins after passing each level. You can use these coins for power-ups during the quiz.
You can lose one life if you cannot use the power-ups during the game and fail in the three attempts. You can not only win coins after passing certain levels but also spin wheels too. There are a total of 25 spinning wheels, like 25 rounds in the game.
You can try Temple Trial in the game also. Temple Trial is full of mysteries. You have six trials to answer questions, decipher the code and get the treasure. In Temple Trial, you have to discover the secret gem code, and you have five tries for that. If the code is wrong, you'll have to answer the question for each gem. There will be gems like History, Entertainment, Sports, Art, Geography, and Science. You need to select the correct gems as per your interest and knowledge and insert them into the four boxes given above.
Four questions will be asked in chronological order, arranged by you. There are a couple of symbols for the results of your answers. Like every right answer, there will be a tick sign for gems set in the right position, a shuffle sign for being misplaced, and a cross sign for not included. However, you won't get any feedback for incorrect answers but get a question sign. Other adventures are coming soon.
You can also try out the bonus level to earn jackpots. You have to pass through 40 levels and choose the right tile from the four tiles given. If you leave the level in between, all your rewards will also be accumulated. Just be careful not to pick up the wrong tile because it may lead to losing all the rewards you received while playing.
You can earn your rewards by clicking on "Unlockable Rewards" by watching ads and unlocking prizes one-by-one, which will be useful to you as power-ups.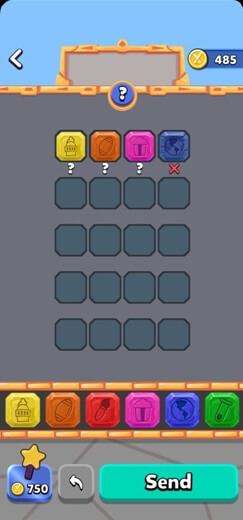 Conclusion
---
So that is it from our side for the beginner's guide to Trivia Crack Explorer. The game's concept is marvelous about defeating enemies with the help of quizzes. Can anyone imagine that? This means with the help of our general knowledge, we help Willy's friends and defeat enemies automatically. So it can be said that game is more about learning than just playing, which means that you don't only play the game but learn new things from the game every day.
Probably this is the best game ever which makes us learn something in a fun way. The most adorable part of this game is that you do not have to rely on anyone to be your opponent or take time to complete his turn. This game is more about yourself. You have to compete with yourself in terms of knowledge and win the game. So this game will be an exciting adventure for all of us and some learning with gaming.