You all are aware that the FIFA World Cup Qatar 2022 has begun. There are many things to enjoy this season for all FIFA lovers because this is the FIFA 2022 season. And now, most android gamers are searching for fun similar to FIFA because not all of us can afford to go to Qatar. Instead, we can have a real way to enjoy it in a game exactly made out like that.
Table of Contents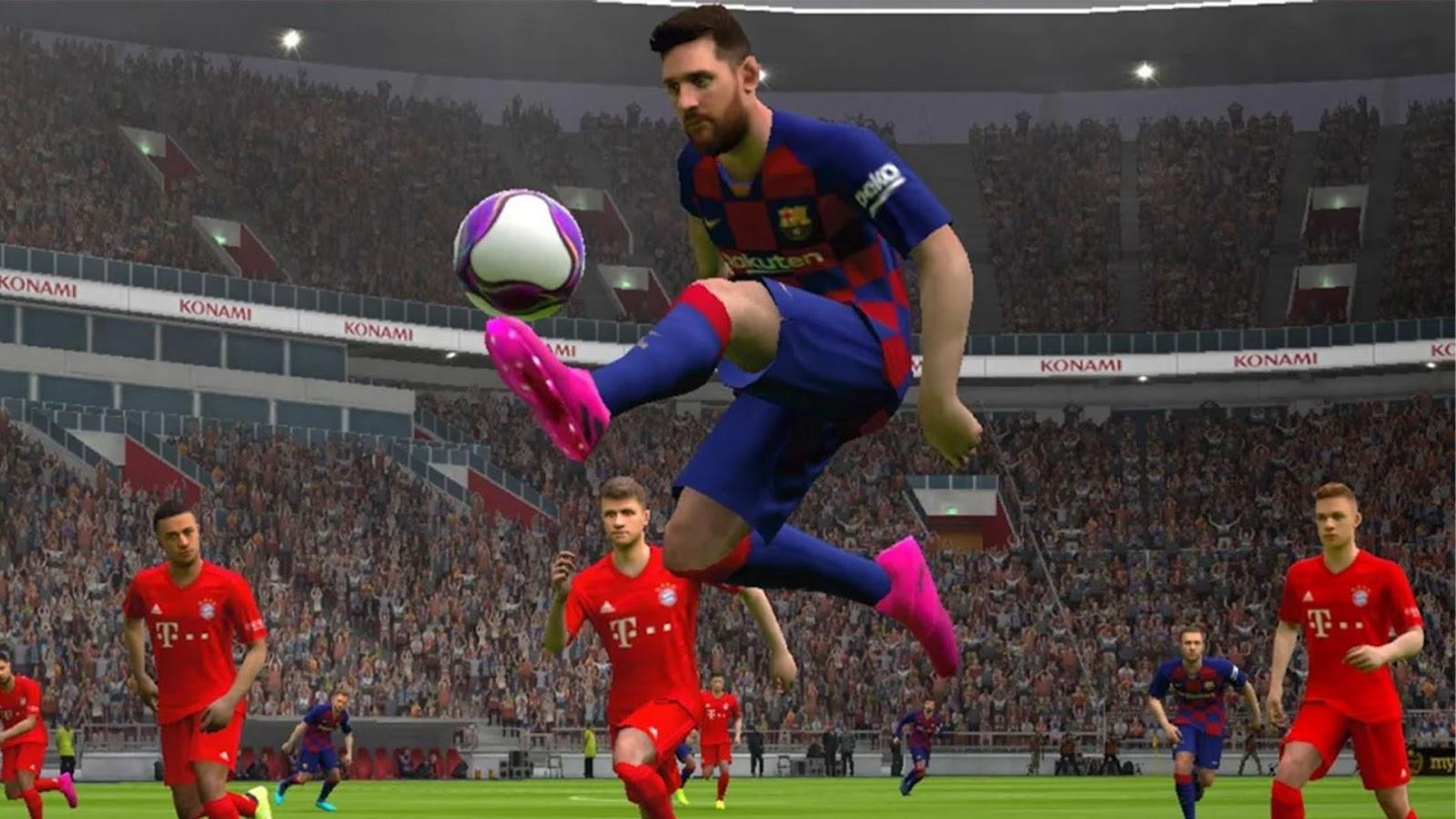 Millions of soccer lovers are now searching for live action that can be related to FIFA World Cup Qatar 2022, and they are most likely to find the best games to enjoy FIFA World Cup 2022 just as the way it seems. So we made this list for all the heavy soccer fans because we have no doubt you are all watching live while searching for the games to get the experience for real.
So here are some of the top soccer games you can use to enjoy your favorite FIFA World Cup 2022 season in live action.
FIFA Mobile: FIFA World Cup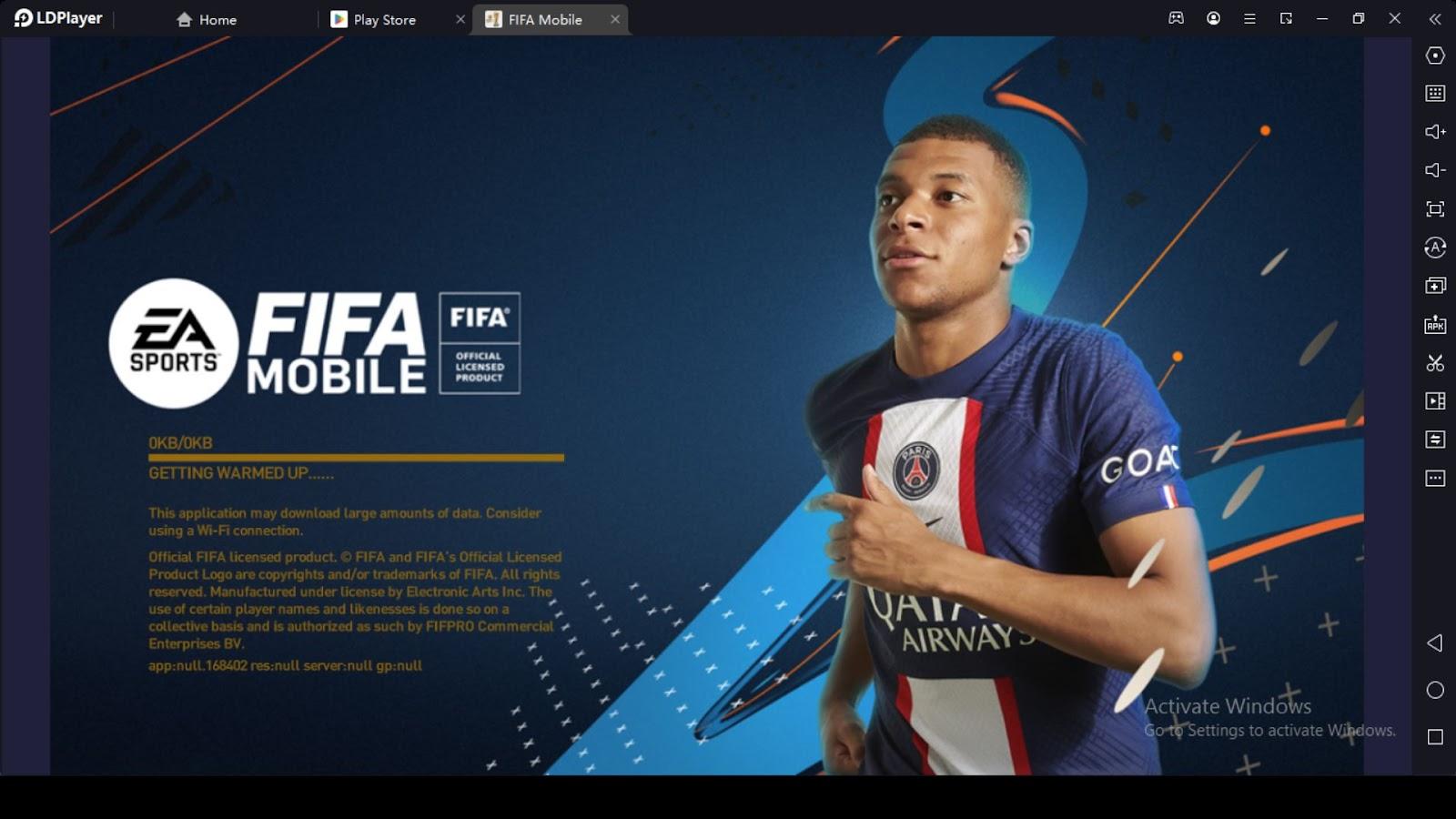 The number one game that stimulates the exact experience you will get from the FIFA World Cup Qatar 2022 is the FIFA Mobile: FIFA World Cup. As you can see from the name, you will be joining the FIFA World Cup 2022 here, and it is a game that will make your soccer journey by creating an ultimate team with the best tournaments. This is the only game with the official license for the FIFA World Cup 2022, which makes you more interested in participating in this live-action.
You will be participating in the official tournaments here, and there will be 23 seasons with 32 qualified nations to participate in. You can collect all-time favorite players here to be put into a team, and there will be PVP modes where you can compete against other soccer superstar teams. So, try your chance today for FIFA 2022 with FIFA Mobile: FIFA World Cup on PC with LDPlayer 9 experience because everything you are asking will be there with this game.
Google World Cup Mini Game
This isn't an app, but this is a mini-game offered by Google to enjoy the trend of FIFA World Cup Qatar 2022. When you search the "Word Cup" term from your mobile with its browser, you can see there is an icon with a soccer ball appearing on your screen. Tap it, and it will make you choose a match between two teams. Please take part in one team here, and then it is time to score. There will be cute little goalkeeper moves here and there, and you need to goal as much as you can.
This is a mini-game developed by Google to enjoy your FIFA 2022 feeling to the best, and you can help your favorite team to score here. You can use this option if you aren't interested in taking an apk for the phone and playing, but still, this would be a great engagement and a fun doodle game with some MMO elements on it.
eFootball 2023
You might remember about eFootball 2022, which was released a while ago if you are a real soccer fan. And now it is here again as eFootball 2023 to give you a real simulation of the FIFA World Cup Qatar 2022. This will be one of the closest resemblances to FIFA 2022, and you will build up a dream team and make them the best-ever players. You are also allowed to sign some of the superior players here to your team.
So many officially licensed clubs like Arsenal, Manchester, Inter Milan, and more will be featured with eFootball 2023, making you enjoy the game to the fullest with a FIFA World Cup experience. Try your gameplay today with eFootball 2023 on PC to have a better world cup experience.
First Touch Soccer 2022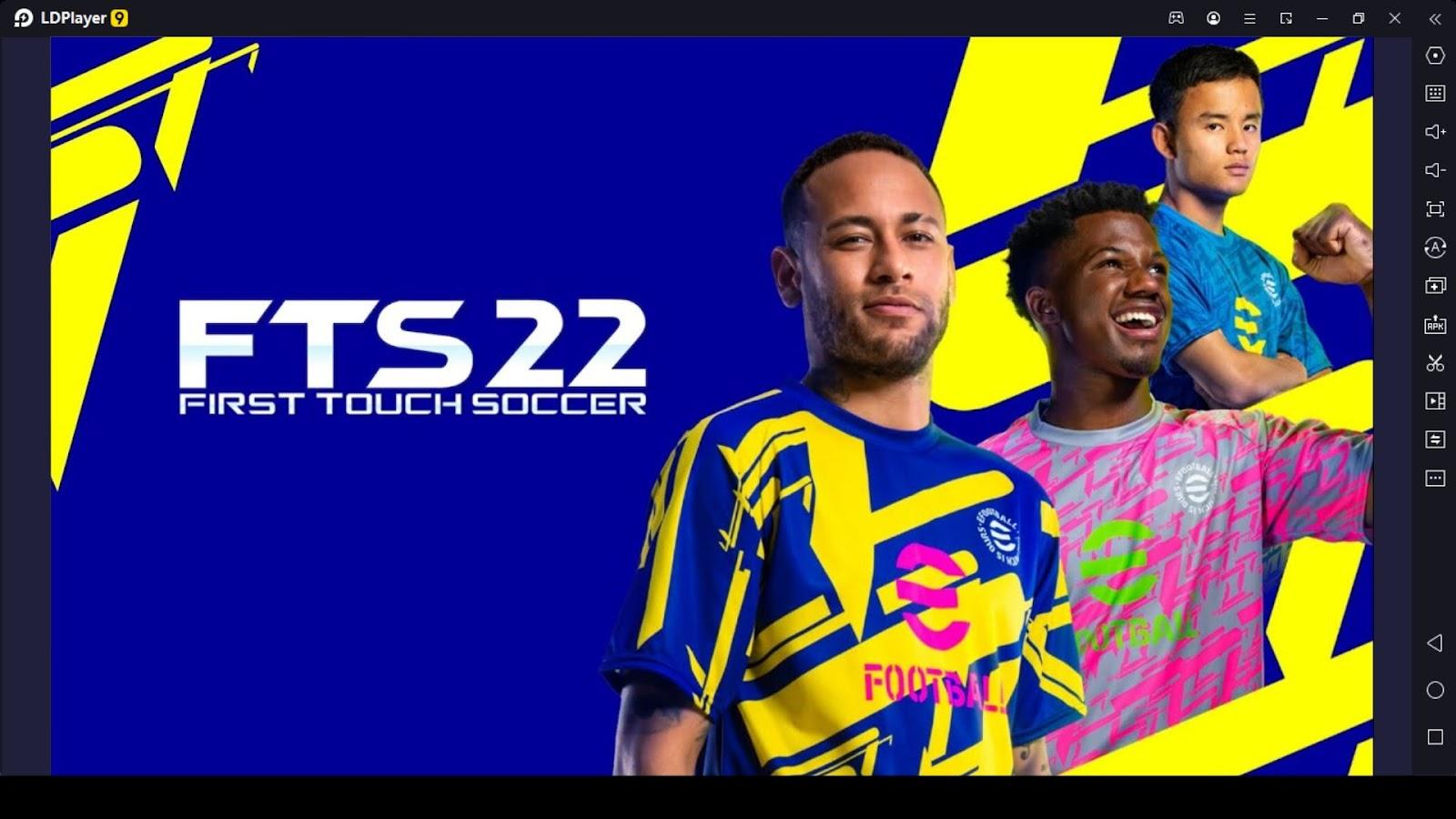 We have another FIFA World Cup Qatar 2022 simulating game here as an offline football game, and it is the First Touch Soccer 2022. This is more like the Dream League Soccer game because both games come up with some similar features on them. You are allowed to earn points here by participating in matches, and the game also requires you to win from them all because that would be the only way for you to reach higher divisions.
There will be stadiums, team kits, and boots that you can see from the game, and as much as you win, you will have more strength over the gameplay. FTS 22 is actually holding an experience that is close to reality. Try First Touch Soccer 2022 on PC today to see how well your desire to be inspired by FIFA World Cup Qatar 2022 can be taken from.
FIFA 14
FIFA 14 is also another game to enjoy FIFA World Cup Qatar 2022 in live action, and you have 11v11 gameplay here by using your best teams. All the things that you are doing in a real soccer game will also be featured here, and it is up to you to build your favorite team and take them for the FIFA charts system. Unlike the other soccer games, you can build up the team spirit, take them to train, and give them the features like badges too.
There are more than 30 leagues in real life here, and you have the real names with over 16000 players in FIFA 14. It is undoubtedly giving you the best way to enjoy the FIFA World Cup Qatar 2022 to the fullest because there are so many game modes and challenges to be enjoyed on a live-action with FIFA 14. If you want more optimizations, it is okay to take FIFA 14 on PC with LDPlayer 9 too.
FIFA Online 3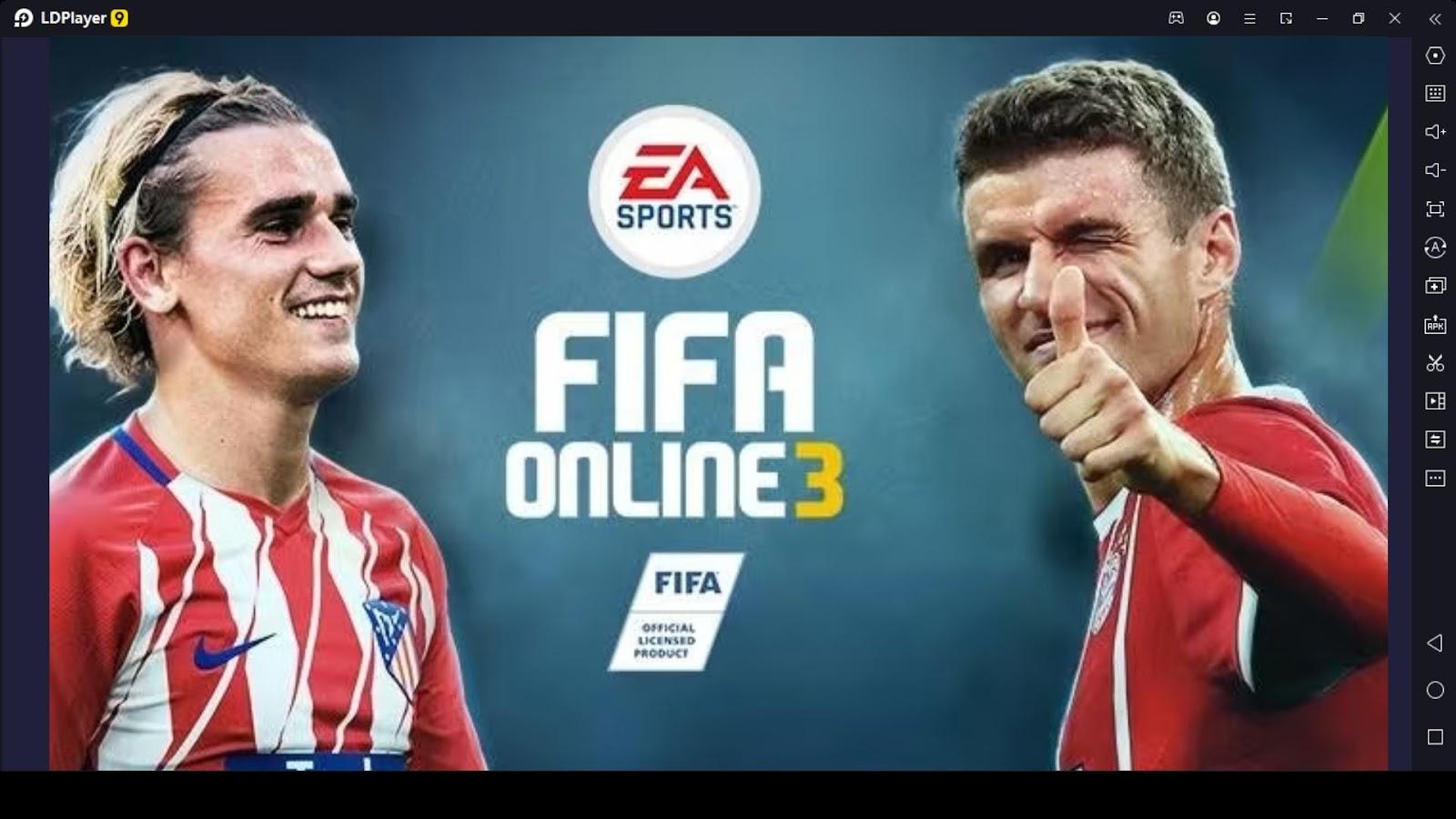 This is also one of the best games that FIFA has officially licensed, and you have all realism, technologies, and best features to enjoy a live-action FIFA World Cup Qatar 2022 here. This is an MMO online football game where you will have to go with team management and take the role of a manager here. So you have a duty to form the best team with more than 1500 real-world players here from 30 leagues, and there will be both season single player and PVP modes here.
You can decide who will lead the team with each game mode, and you will likely lead your team to the best. As one of the best-selling sports games, we are sure that this can give you the exact simulation of FIFA 2022, and it is time to take FIFA Online 3 on PC and lead your best team for the EP earned.
Soccer Cup 2022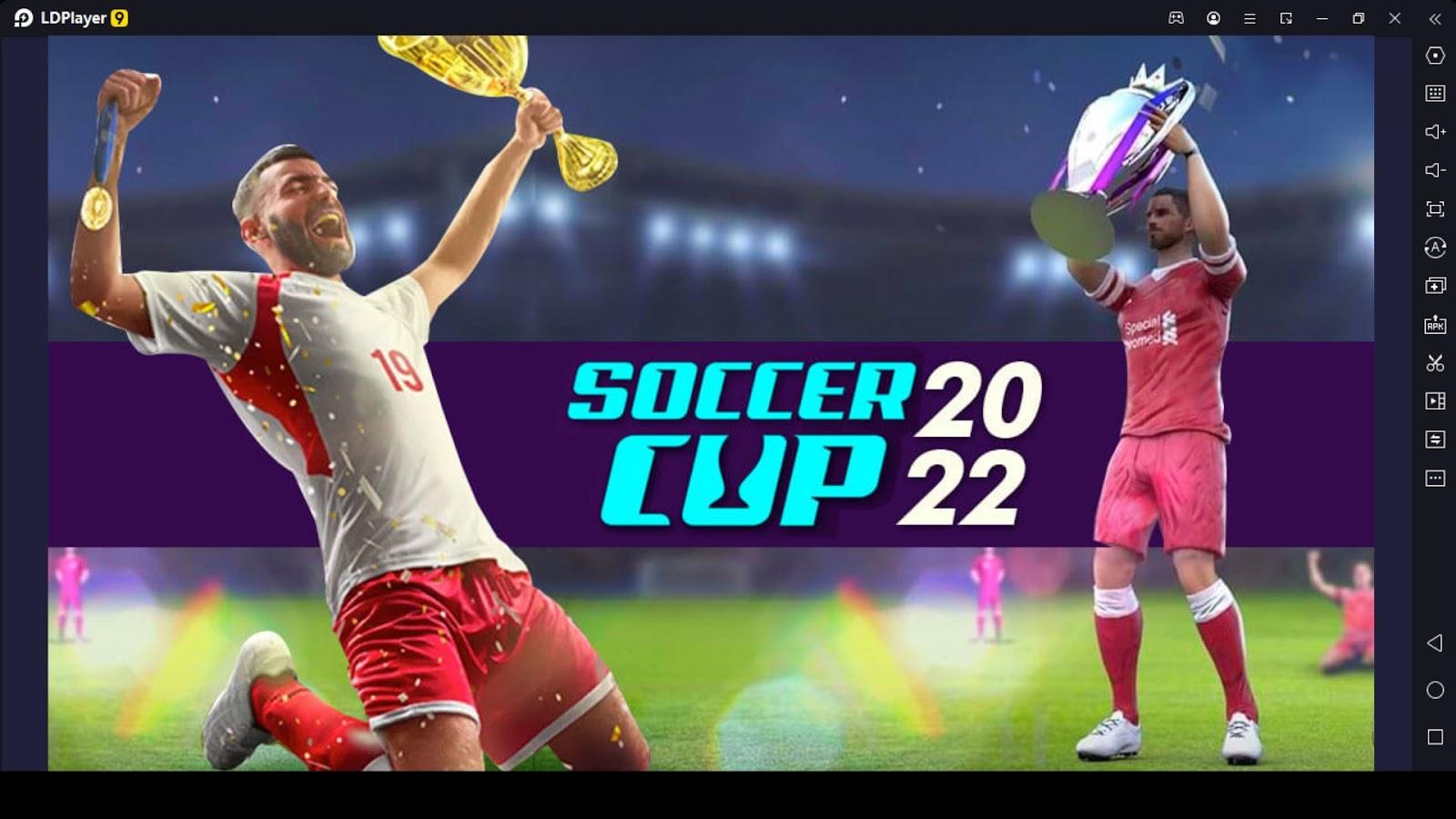 This is game to be enjoyed with the FIFA World Cup Qatar 2022 in the best way as you are required to win the cup. Soccer Cup 2022 will make you a legend in football history, and it is actually the best game to enjoy soccer in realism. It might be a daily challenge, a basic map, a champions cup, Copa Del Sur, Europa leagues, or seasons; everything comes with this best soccer game.
The game itself will increase your desire to win, and every moment in Soccer Cup 2022 will be natural to the best. All deep football tactics are used here, and they will clear your path to become a soccer star with Soccer Cup 2022 on PC.
FIFA 18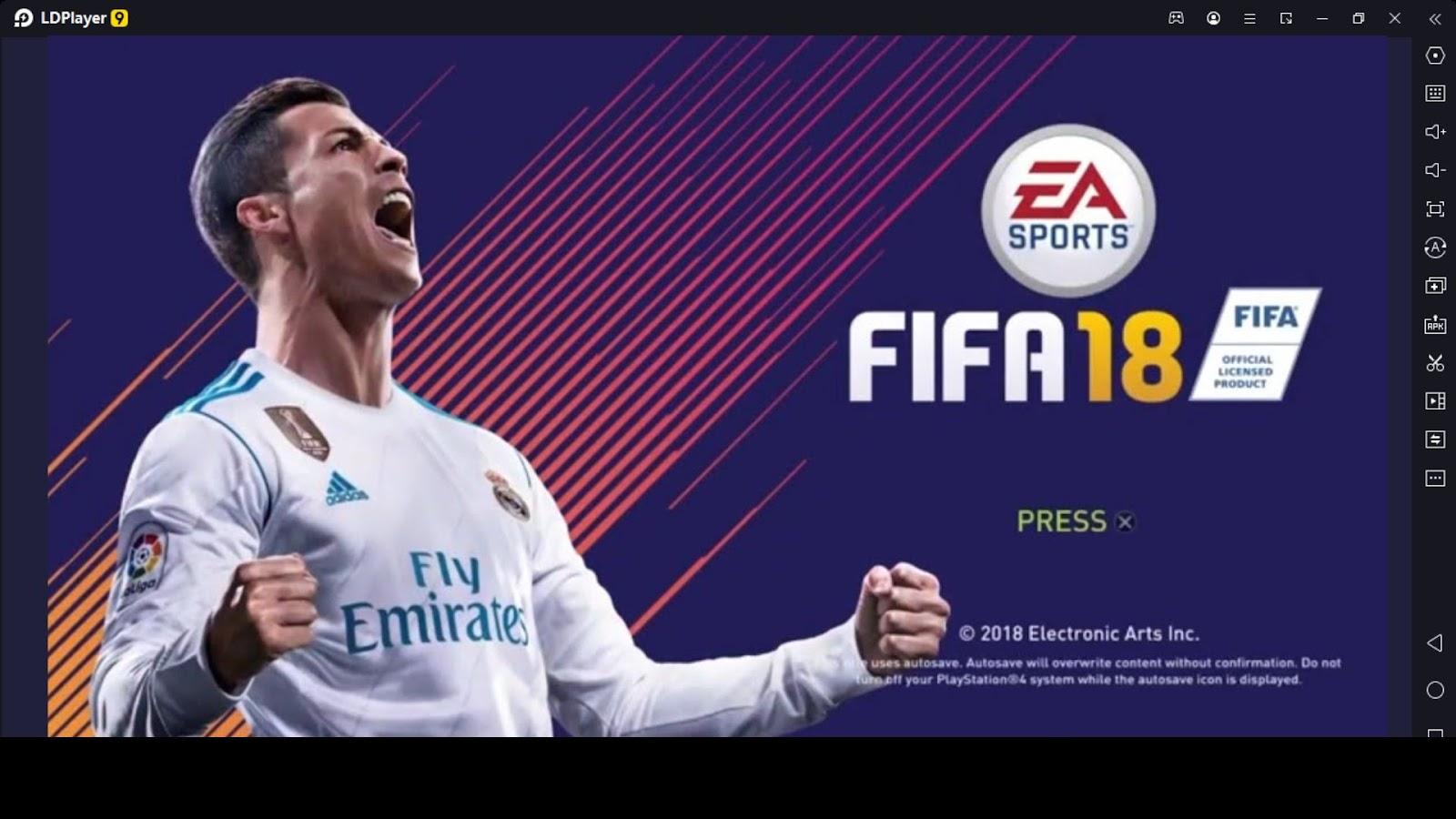 And now we have the last game for the FIFA World Cup Qatar 2022, and it is one of the most awaited games ever since the details of FIFA have been roaming around the world. This is FIFA 16's updated version, and it has also been structured by Electronic Arts to give you the most realistic gameplay out there. This is a famous game; you can create your own team to win trophies here.
It is not just about playing matches because FIFA 18 comes with so many game modes and types on it, and you even have the possibility to take part in the World Cup tournaments too. There are multiple events to be enjoyed, and to give you a most realistic experience; the game has been empowered with the best ever graphics as well. And now, you can enjoy them all with the finest features by playing FIFA 18 on PC with LDPlayer 9.
For those who just want to enjoy a newly released soccer experience with the FIFA World Cup Qatar 2022, take your turns as a Total Football beginner as well as a Soccer Club Rivals beginner too.
Conclusion
And that is all we have gathered for enjoying the FIFA World Cup Qatar 2022 in some real-time actions and since this is just the beginning of FIFA 2022, try your best experience today. If you are looking for soothing controls for the actions, remember to take these games on PC with LDPlayer 9 as well. If you are an Indian fan, don't forget to enjoy FIFA 2022 with JioCinema exclusively with LDPlayer 9.