Hello, the following tips will make you play PUBG MOBILE easier.
1. When you switch from 720p to 1080p, you cannot scroll up and down. Here is the solution. Uninstall your installed PUBG MOBILE and then enter LD Store to install it locally. After that, you can normally scroll up and down. There are various games and apps on the built-in LD Store. It is highly recommended that you install the games or apps that you want on LD Store.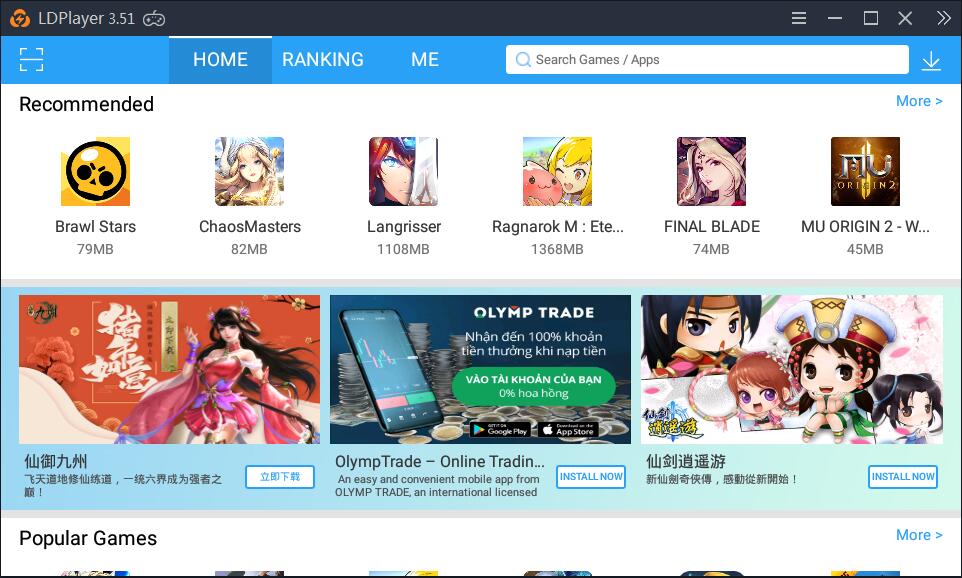 2. When you are about to drive a vehicle, you found that the vehicle could not be controlled by you. View the following please. Enter PUBG MOBILE and then click Settings.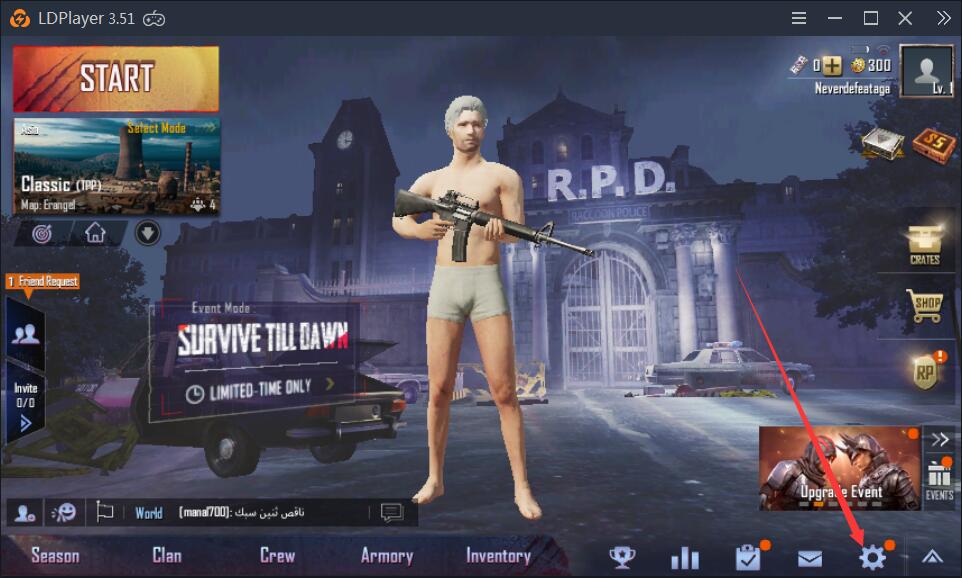 Click Vehicle after that.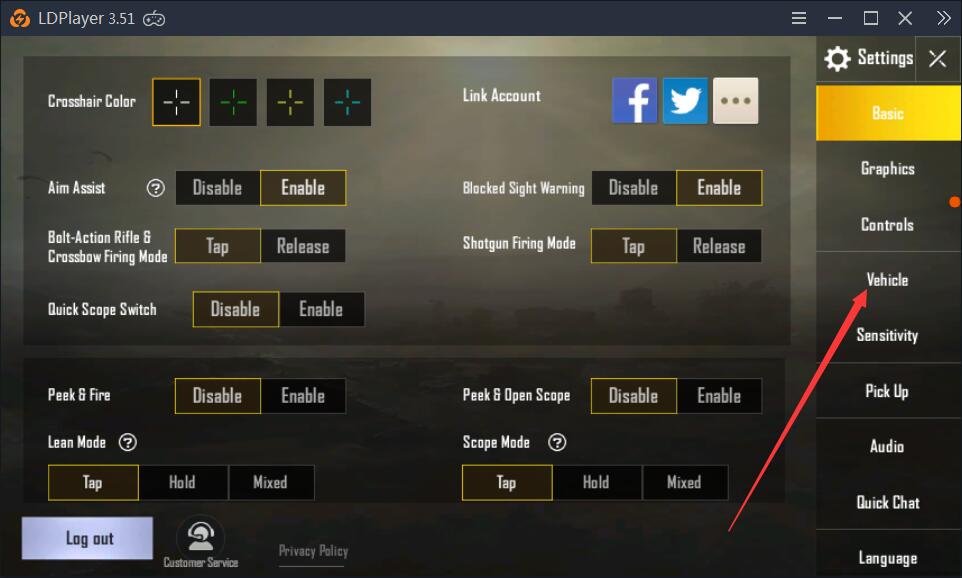 Last, select Single Joystick.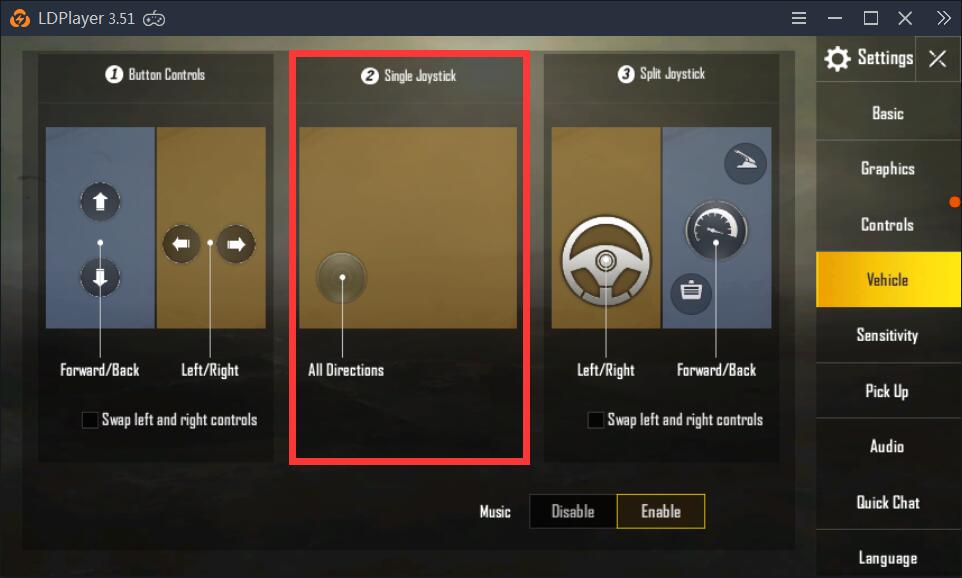 Besides, if you cannot get in a vehicle by pressing F when your teammate drives it, to press G will get it done.
3. You found that you could not peek even if you have pressed Q or E. All you have to do is enable the functions below.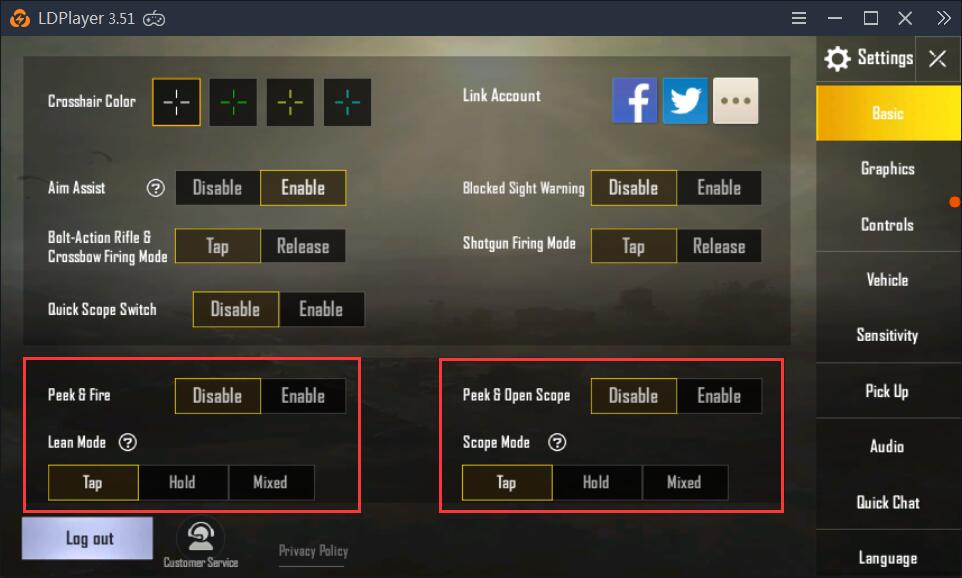 4. It is recommended that you select the third conrol method.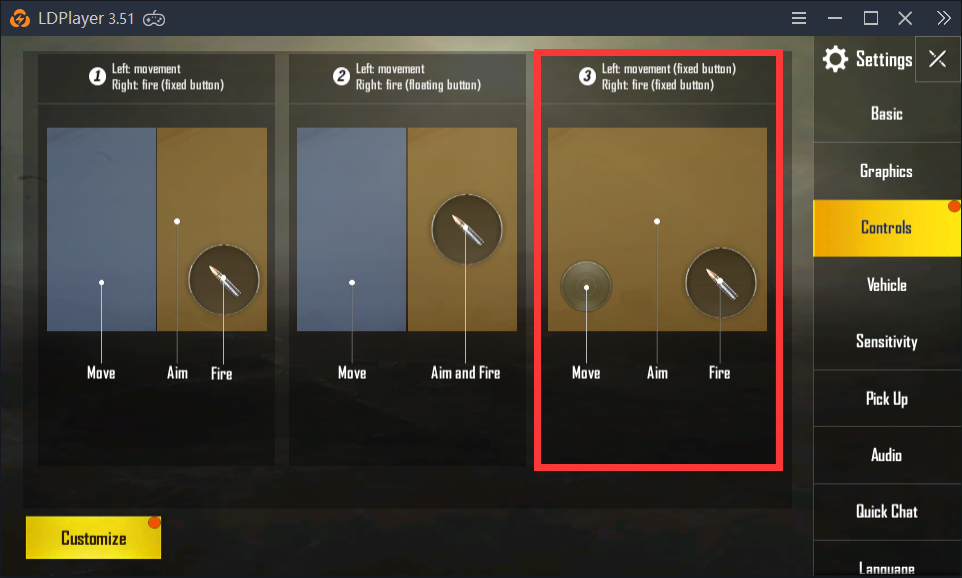 May you enjoy playing PUBG MOBILE!