Are you looking for something valuable to support your Soul Land Reloaded game that you can get for free? You can get that valuable thing through this guide if it is. They are Soul Land Reloaded codes, and You can find them on our list of codes since we have listed all of them that can be used for this month. And also, No matter what your experience level is or whether you just started the game, we have covered you with all recent codes.
Table of Contents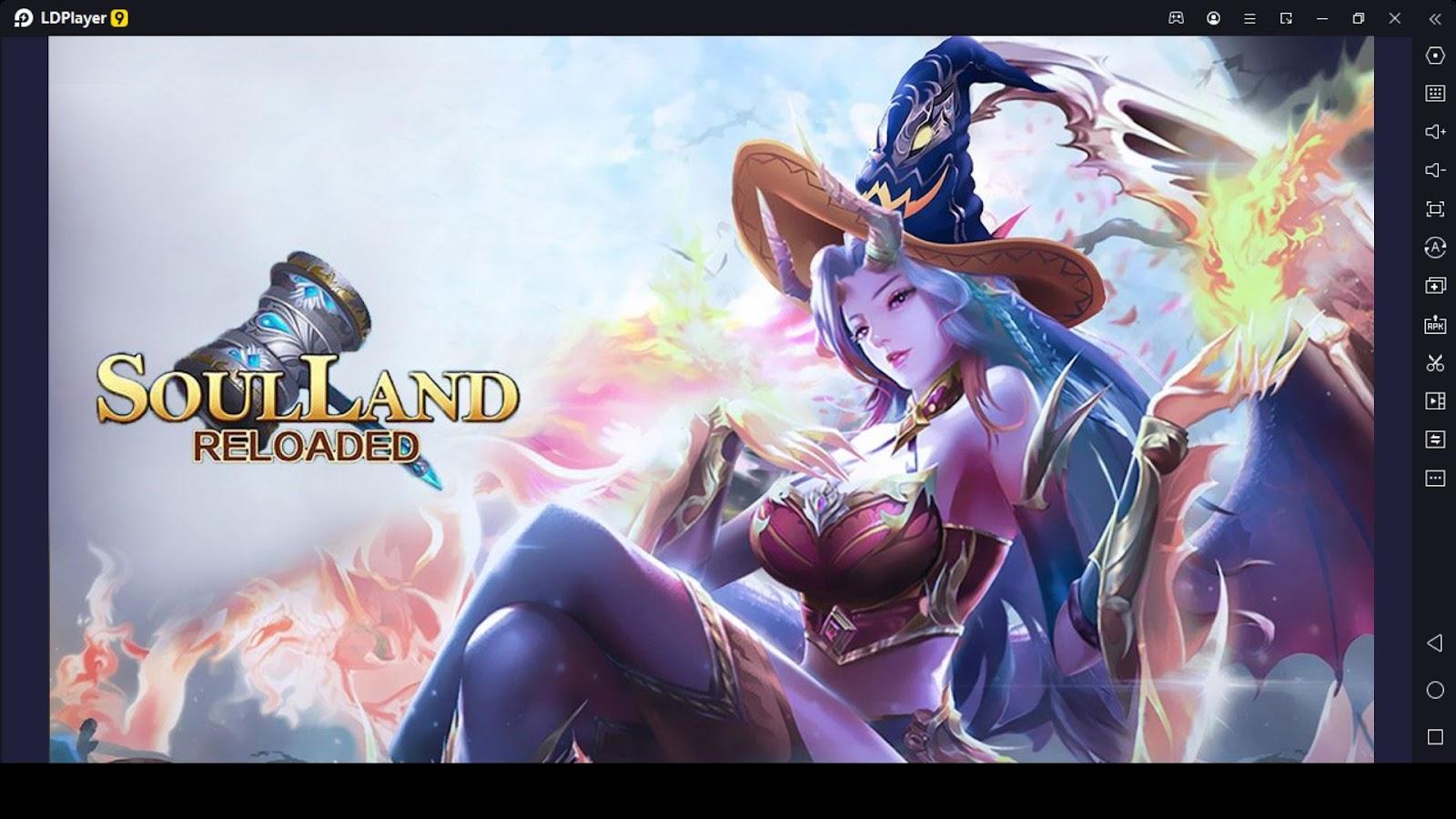 With these codes, you can get pets, coins, and many other fun things, and they also allow fast character advancement. However, if you need help with what to do as a Soul Land Reloaded beginner, do not worry. The good news is that we have supplied all the details about Soul Land Reloaded codes for your needs. Take your Soul Land Reloaded on PC, and let's start our code guide from here on.
Active

Soul Land Reloaded Codes
Currently, active codes for Soul Land Reloaded are shown below.
| | | |
| --- | --- | --- |
| Code | Reward | Exp Date |
| HRDSGN | Redeem this gift code for exclusive rewards | |
| HRWJJHS | Tiger Soul-refining Sabre Shards x2 | |
| HRDSMS | Redeem this gift code for exclusive rewards | |
| HAPPYANN | Redeem this gift code for exclusive rewards | Valid until March 26th, 2023 |
| LZFDSF | Dragon Sword Shards x2 | |
| LWPSRD | Redeem this gift code for exclusive rewards | |
| JYZZQSF | Swift Shadow Zhu Zhuqing Shards x2 | |
| SLCLDS | Diamonds x 1000 | |
| TTMSRD | Absolute Defense Shards x2 | |
| YYHDNSF | Yin Yang Chaos Bird Shards x2 | |
| QRJKL2023 | Master shard Box x5, DiamondsX1000 | |
| TTYEMSF | Titan Yuan Enming Shards x2 | |
| HCNNY2000 | Redeem this gift code for exclusive rewards | |
| XNKLGXFC | Redeem this gift code for 3-choose-1 SSS S.Master Shard pack x5, Oscar's Sausage x3, Diamonds x1000 | Added on January 20th, 2023 |
| JNHDPSF | Spirit Cannon Shards x2 | |
| LSSJSF | Dragon God Crystal Shards x2 | Add on 13th of January 2023 |
| XmY794 | Nine-transition Soul Instrument Shards x2 | |
| KLDYSAGT | Autumn Dew Shards x2 | - |
| LSMLD | Rakshasa Scythe Shards x2. | |
| TaiAhD | Tai Ha Shards x2. | |
exclusive rewards
Your time to redeem codes is limited. It will help if you come back here frequently since we regularly check new codes.
Be sure to input the in-game redemption code, including any necessary special characters or capitalization, exactly as it appears in the list we supplied above to avoid any mistakes. Otherwise, your redemption will not be successful. Be sure to do this carefully and correctly to save your effort.
Redeeming of Soul Land Reloaded Codes
No matter how many codes are active, your entire redemption procedure must be correct to succeed. As a help, the steps have been lined up as follows.
Launch the game, then navigate to the top left corner of the screen and select the Player Avatar symbol.

Secondly, a new window will appear; in this window, navigate to the tab labeled "System Settings" and click the "Redeem Code" option.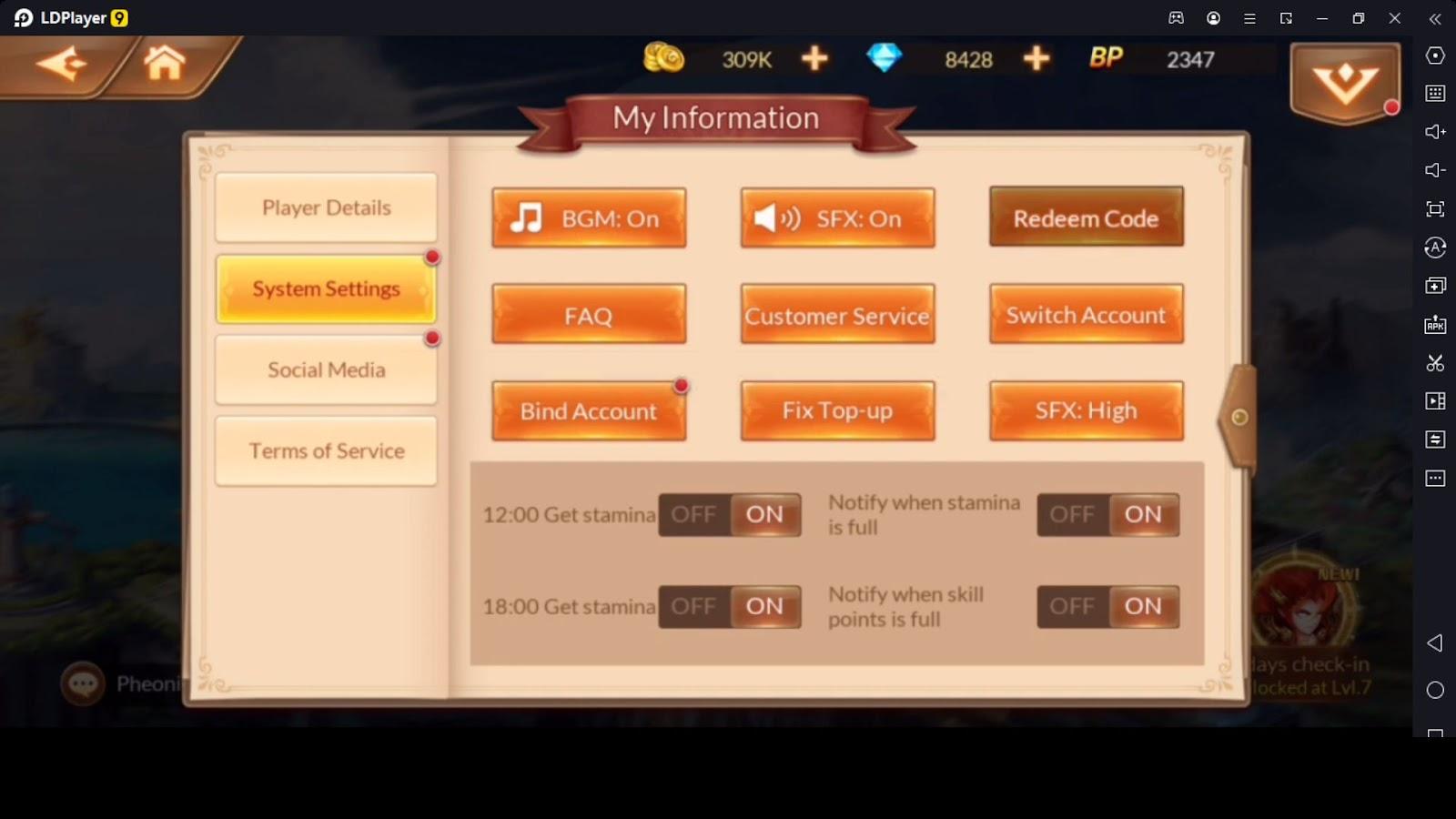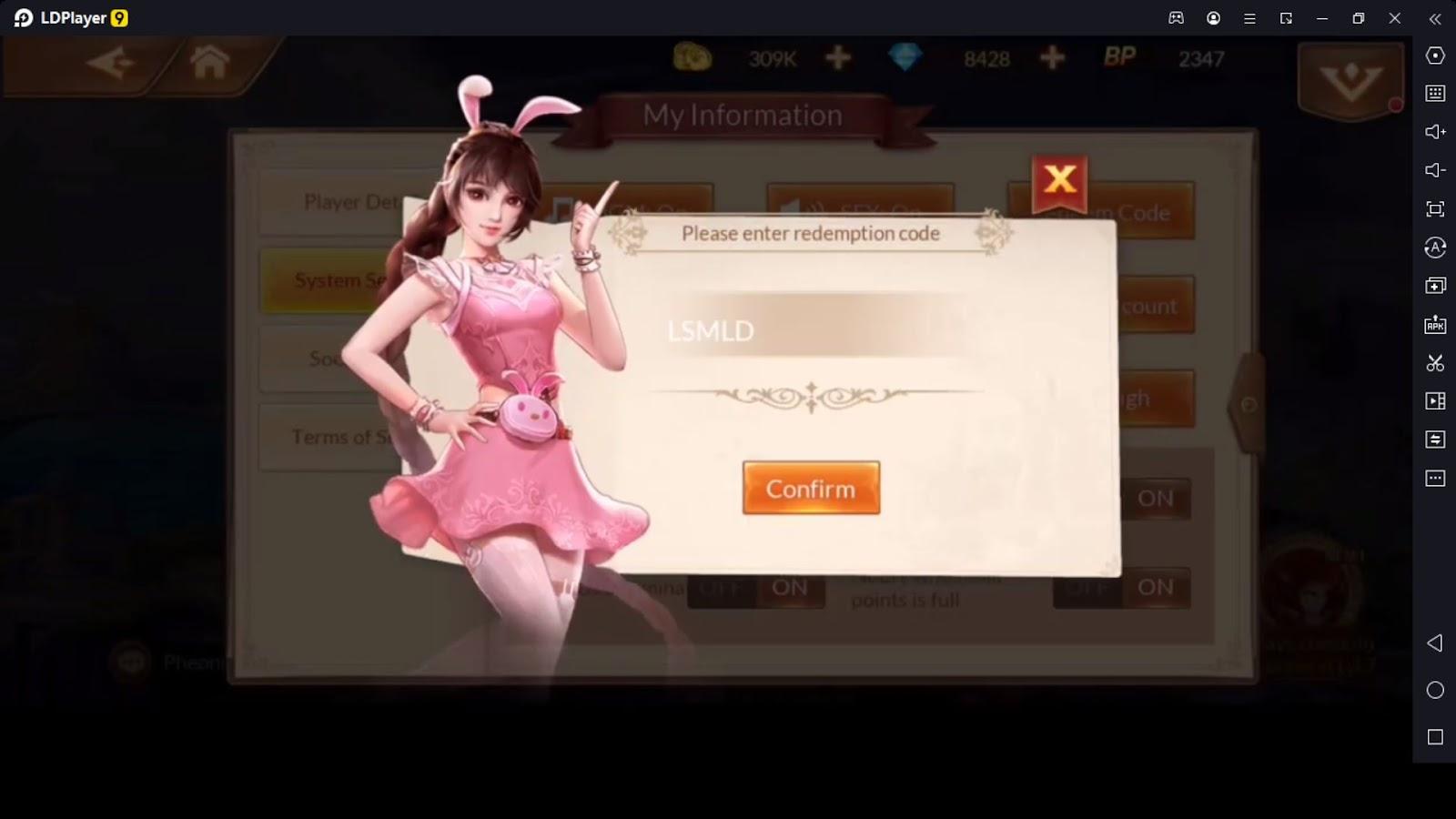 How to Receive More Codes of Soul Land Reloaded?
The Soul Land Reloaded team often announces the release of new codes on the game's official Facebook page. You will then be able to keep track of when new codes will be made accessible in this guide. Not only that but also, the game's other social media platforms express the latest codes for its players.
In addition, you can check back regularly to see if any updated code has been added to this guide. When new codes are introduced, we update this guide to identify them.
How to Play Soul Land Reloaded on Your PC?
Many of the game's features, such as the enormous fighting experience, high-quality visuals, and smooth combat actions, are exclusive to the PC version of Soul Land Reloaded. Moreover, as the game includes many high-end methods and features, you might need a high-end PC to experience the best and smoothest gaming.
However, even if you utilize a low-end PC, Soul Land Reloaded gives you access to a smoother gaming experience. We recommend playing Soul Land Reloaded using the best android emulator, LDPlayer 9, since it will allow you to adjust the controls and settings so that the game runs smoothly on your PC. To accomplish that, you will need to complete a few tasks.
First, install the LDPlayer 9 on your PC.

Look for your game by going to the LD Store.

Then use LDPlayer to download the Soul Land Reloaded game.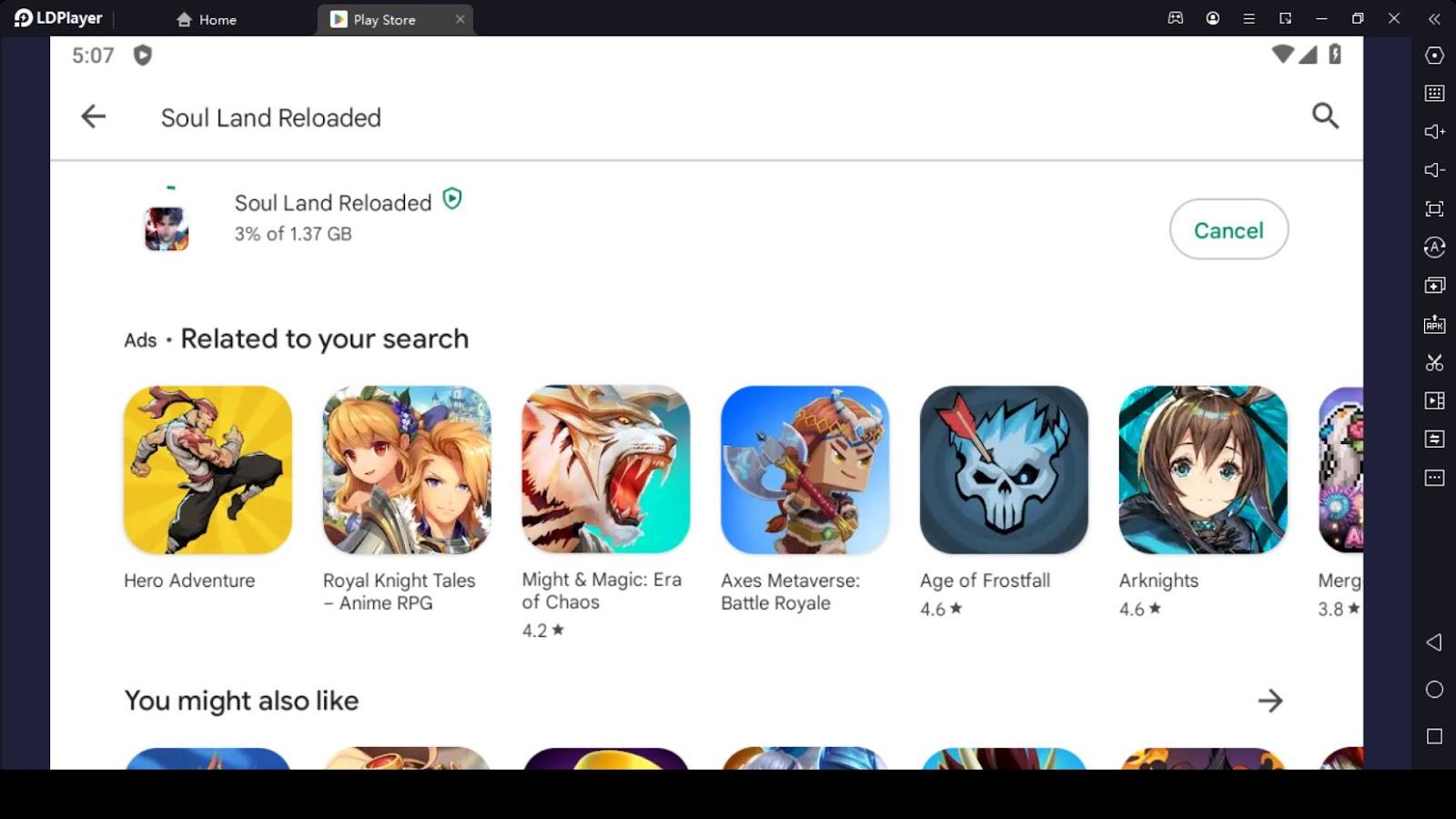 Conclusion
You can now start redeeming the free goodies from Soul Land Reloaded to help you on your journeys, as these are all the Soul Land Reloaded codes available for the current month. If you want to know what new freebies you can get with new codes, be sure to come again and again to see them.