Rise of Kingdoms is a mobile-based game that specifically focused on the MMO (Massively Multiplayer Online Roleplaying) experience. The game offers a unique MMO experience by allowing its users to choose from Eleven different civilizations to grow and govern your city. These eleven civilizations include Rome, Spain, Japan, and Korea. Rise of Kingdom is available on Google Play and App Store, and you can also play Rise of Kingdoms on an android emulator. In this article, Rise of Kingdoms: Lost Crusade guide will be given.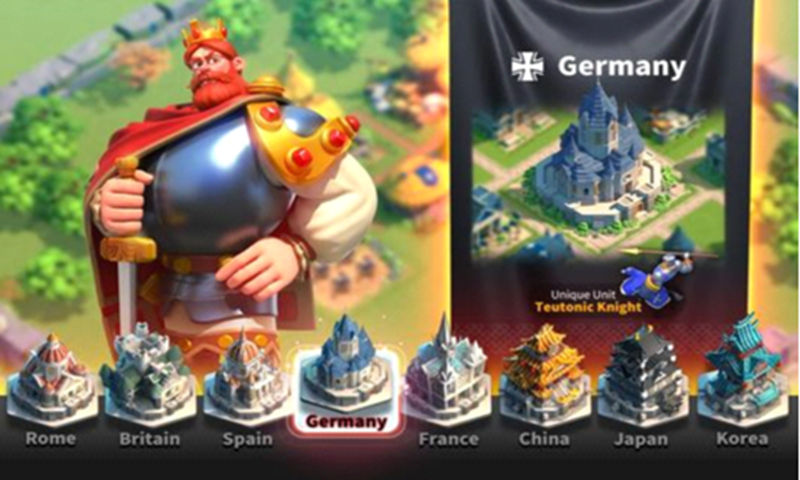 What is garrison talent, and what it does?
Garrison talents work everywhere in your city from your Flags to your Fortress. Garrison talents help you defend against swarm and rally attack. Garrison's talents are different for every mode, so basic understanding is essential. The perfect build can help you do multiple tasks like defending against swarm and rally attack. Garrison helps you maintaining the structure during the fight in the middle of the zone. Any structure in your Kingdom will be benefitted by having a proper garrison talent builder.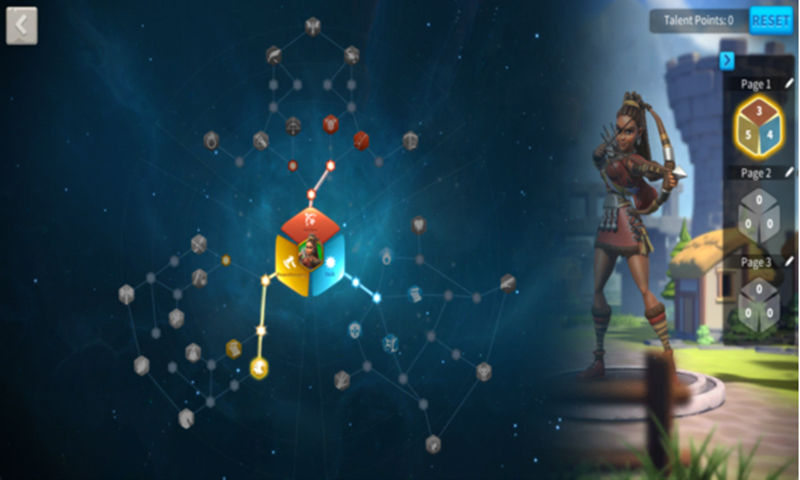 Garrison Commanders:
Garrison commanders can help you a lot in defense and smashing your enemies. Each commander produces a different outcome of the battle. Now, to set your commander on defense, tap into your wall, click the gate icon, and tap the commander. Now you can change the primary or the secondary commander. The talents of the primary apply only the primary, and the skills of both commanders apply during defense, which means your primary commander will do everything.
The commander you choose for the primary and secondary slot is super relevant. These are two-tier you can select your Garrison commander from:
Legendary Tier:
In the legendary tier, you can choose either Richard the first or Charles Martel. The reason to recommend these two is that they have the most skills of any of those commanders who are relevant to the battle.
Epic Tier:
In the epic tier, you have a lot of choices to choose from, and those commanders that have the garrison talent tree could be primary or secondary. The epic commanders you can select are Kusunoki Masashige, Sun Tzu, Pelagius, Hermann, Eulji Mundeok, Boudica, etc.
Primary and Secondary Commander:
Legendary Tier commanders have the defense tree which no other commanders have. As a garrison talent on Richard the First, you might want to get the divine favor, which gives you a shield at a max absorption factor of 500. Different talents have a different effect on the outcome of the battle.
You can make your way to Divine Favor then Nowhere To Turn and then Impregnable. Impregnable provides march speed and is only useful when you are a Captain of a Garrison, Flags Garrison, or a Castle Garrison. You can also make your way toward Burning Blood, a more anti-swarm talent, and grants an additional amount of rage every time the commander's troops are attacked.
Eulji Mundeok is also a great garrison commander who has Burning Blood talent, so that means more rage and healing coming your way and if you are afraid the fight might go on for a very long time you can make your way towards Effortless which provide more and more buffs in a long battle. Then you can upgrade Undying Fury and then Call of the Pack (this can also go for Richard the First).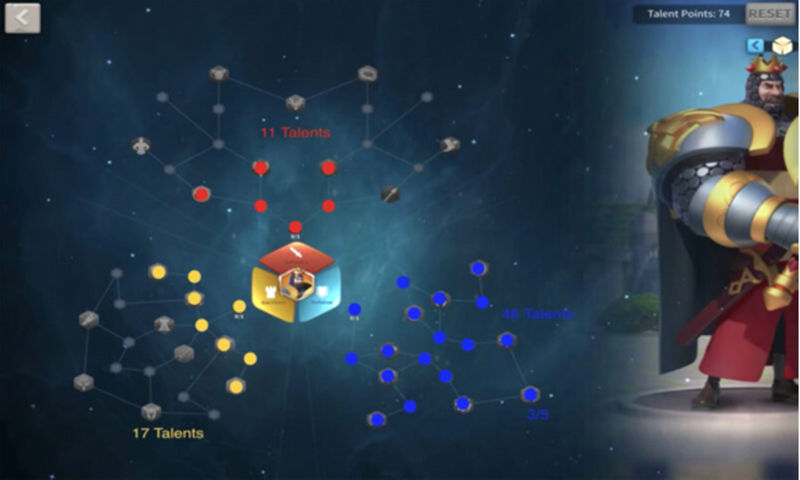 If you are using one of the other commanders mentioned above, which has a skill tree such as Kusunoki Masashige, Sun Tzu, Pelagius, or Hermann, you can always make your way towards Rejuvenate. Rejuvenate is going to help you with rage restoration. You can make your way towards Heraldic Shield, which allows your troops to take less skill damage. You do not want to go towards talents like Naked Rage, which works both ways when your troops deal damage; they also take damage back, which is not good in battle.
For the Infantry Tree, you can make your way to Undying Fury or Call of the Pack. On Kusunoki Masashige, you could make your way towards Arrow Knocked. On Pelagius, you should focus on skill tree; the other talents are not that important. The only thing you can do is pick the best talents for your Garrison Commander, and that's it you have done most of the work.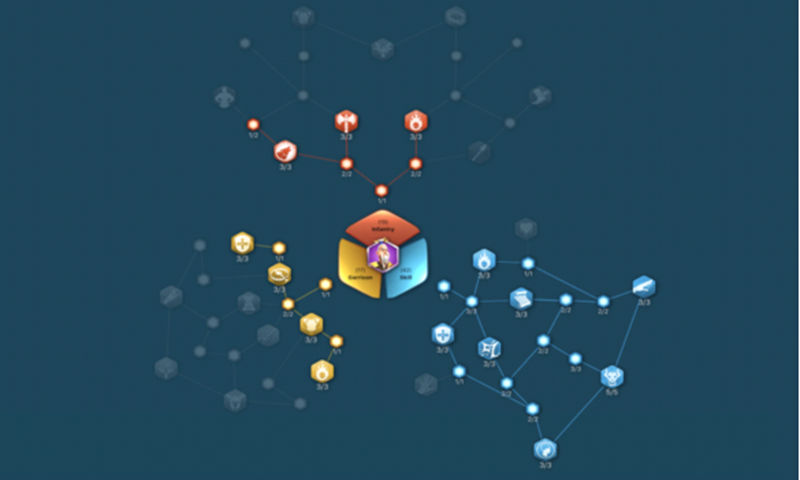 Swarm and Rally attacks and Commanders:
Swarm:
A swarm is when many individual armies typically no more than 200 to 300 thousand units are attacking, and surrounding your city the way you prepare for those defenses is very different. You can use different Commanders, and each commander changes the result of the battle.
Kusunoki Masashige and Sun Tzu are anti-swarm garrison commander from Epic Tier. Eulji Mundeok is also an anti-swarm garrison commander with an attack tree, which is superb. Boudica restores your rage, reduces enemy rage, healing, attack, etc. She is generally good against both swarm and rally attacks.
Rally:
A rally is when a single army attacks your city, and it's enormous because it's a rally attack; this could be in upwards of two million units coming at you. To defend against such a high number of units and at a high level, you will need the perfect Garrison Talents and Commanders.
Pelagius is an exceptional single target defense if a rally is coming at you. Pelagius is a good commander choice, Hermann would be relevant in a rally defense capacity, Eulji Mundeok has an attack tree which other commanders doesn't have and that makes Eulji Mundeok the best commander against the rally and the swarm defense.
Advantages of Playing on PC
Playing on PC gives you an advantage of a bigger screen and faster gameplay. Android emulator is trending these days you can play a lot of different games with high end graphics and better performance. Basically playing android games on PC gives you a better view and increases your accuracy while playing games like Rise of Kingdoms. Android emulator provide its user stability, smoothness, perfect compatibility, and superb experience.
You can play all the fantastic mobile games like PUBG MOBILE, Mobile Legends, Rise of Kingdoms: Lost Crusade on android emulator and you can also use social apps like Facebook, YouTube, etc. Download LDPlayer emulator from here to play with the dozens of historical figures like Joan of Arc, Julius Cesar, and Sun Tzu.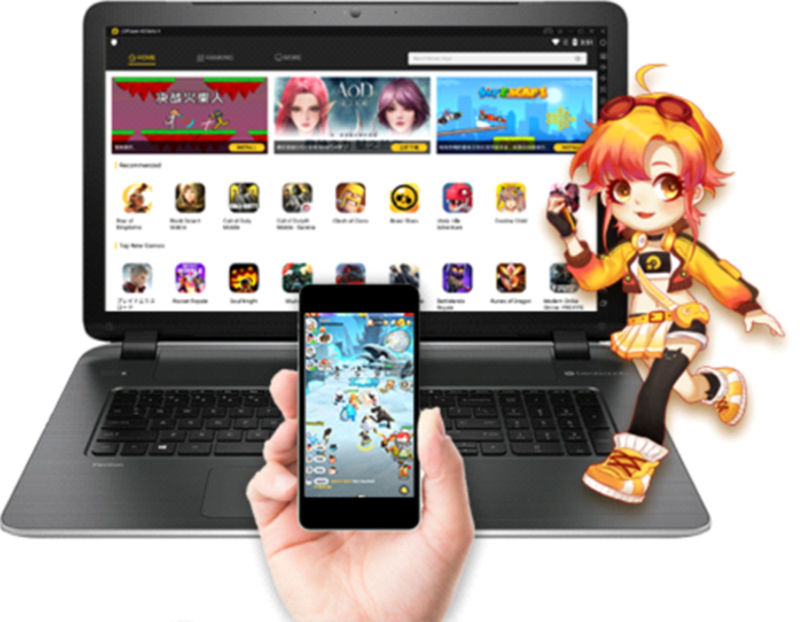 Conclusion:
Every civilization has its benefits like attacking speed, marching speed, or defense. By selecting the best civilization, you can progress rapidly. But as you progress, you will need the most perfect and unique builds for your garrison commander and a relevant combination like Sun Tzu and Boudica.
You can use Sun Tzu as a primary commander and Boudica as a secondary commander to make your defense strong. Once again, only the primary will have the whole package deal in defense, and the secondary will only share its skills. By making your perfect relevant combination, you can dominate your enemies and receiving only 50% damage to your troops.
By following these talents, the garrison defense will inevitably change the battle outcome and punish your enemies. Focus on what you are defending; either it's against a rally attack or a swarm attack, and then choose your commander accordingly.