Rise of Kingdoms has released a Spooky Halloween update to bring the holiday spirit to all kingdoms. You can explore many updated and upcoming events including Hallow's Eve, Halloween Party, Road to Gallantry, Haunted Pumpkins, and Divine Exorcists. Wow, Lilith Games has really prepared a variety of exciting events!
But It totally makes sense because Rise of Kingdoms is a trending mobile MMO real-time strategy game inspired by history. Its game mechanics and basic concept earns millions of downloads and quickly gains the attention of gamers all over the world. Also, many gamers are playing Rise of Kingdoms on PC with LDPlayer in order to appreciate the awesome UI and graphics on their large screen.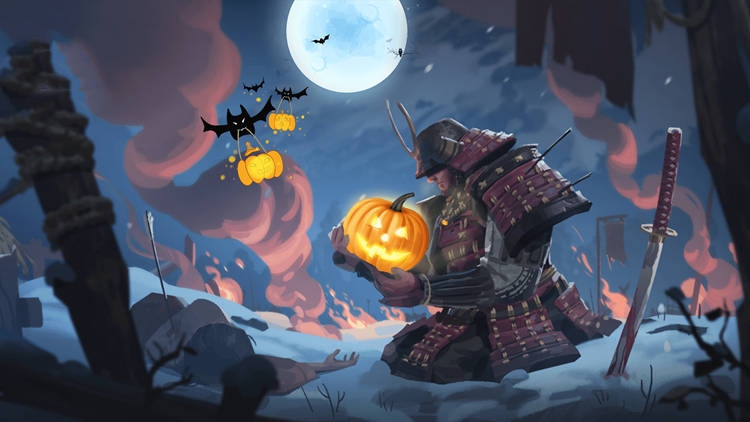 We've showed the Best Way to Play Rise of Kingdoms on Windows PC Guide for you. Now, let's check out the new Halloween events and see how commanders in Rise of Kingdoms celebrate the Halloween.
Hallow's Eve
This is about Jack-O'-Lantern. You can collect Jack-O'-Lanterns from other events, such as Halloween Party, Hunted Pumpkins, and Shifty Shades, to level up your Pumpkin Lantern. Each level has different bonus awards and if you unlock special bonus by giving out 7,000 gems, you can get a permanent Halloween theme: Wailing Keep.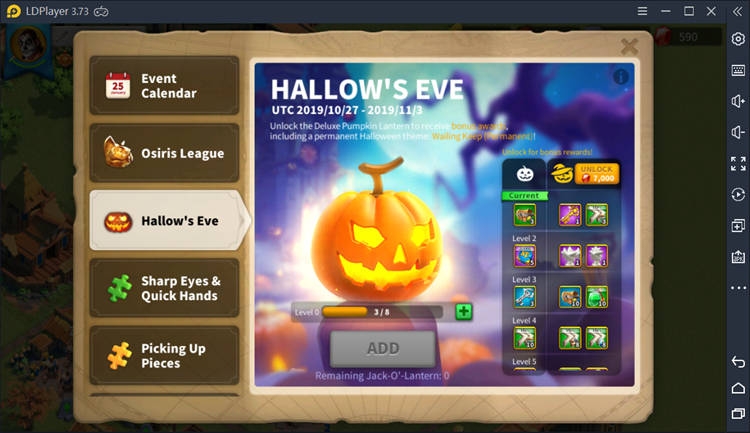 Road to Gallantry
Haunted Graves will appear throughout the kingdom during the event. Governors can find them on the map and send out scouts to investigate. You will receive a timed quest given by the captured ghost and you need to complete the quest before the time runs out.
Quest rewards and a special item: Ghost Candy will be given to the Governors and you can use Ghost Candy to summon the Evil Witch. The Witch will materialize somewhere close to the city of her summoner. Simply put, you need to complete the timed quest, defeat the Evil Witch and set the ghost free.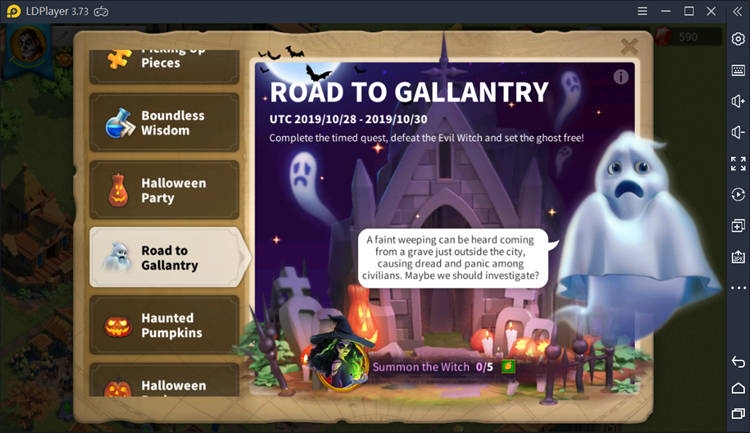 Halloween Party
This event will last for a total of 8 days, with three side events unlocked every day for the first five days. Governors can gain Jack-O'-Lantern by completing side event quests during the first seven days. You can use Jack-O'-Lantern to participate in the Hallow's Eve event.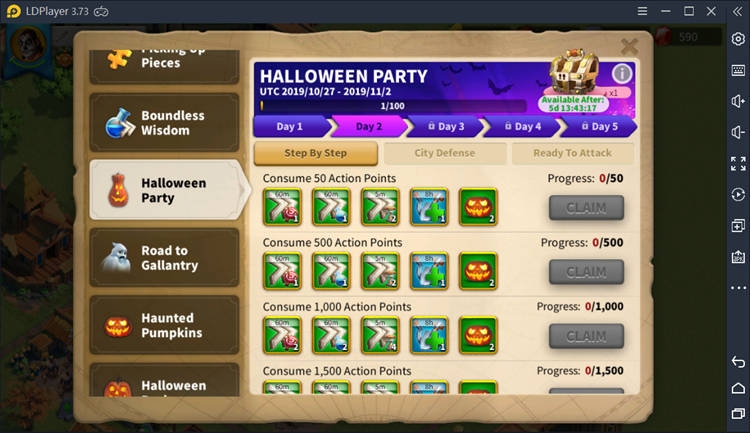 Haunted Pumpkins
During the event, governors will have a chance to find Pumpkin Boxes when collecting resources in the city, gathering on the map, or defeating barbarians. The pumpkin boxes contain several Jack-O'-Lanterns and may also contain Wailing Keep (3 days).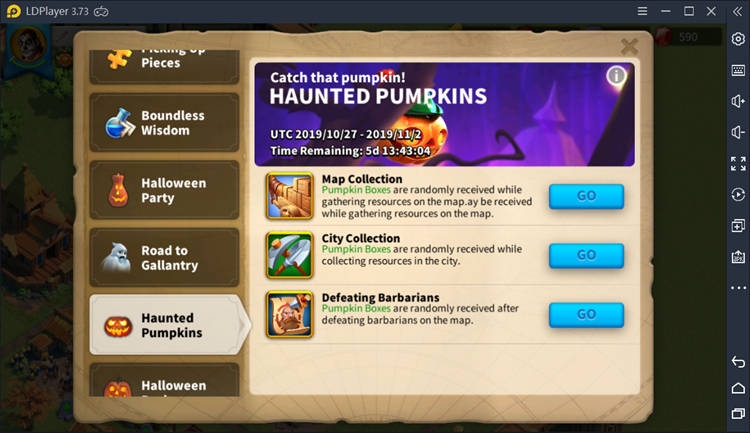 Conclusion
Rise of Kingdoms is currently sitting at the top of free RTS games list and it is clear that Lilith Games will be offering us lots of new features in the near future. Let's keep building our cities and enjoy the Spooky Halloween events on Rise of Kingdoms.
Download

Rise of Kingdoms: Lost Crusade

on PC