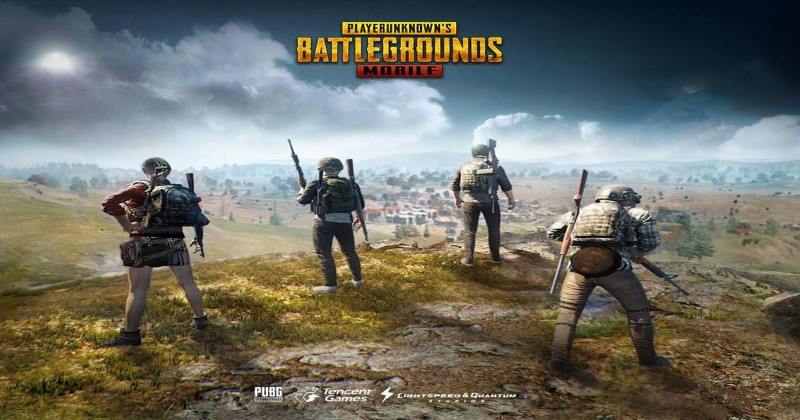 PlayerUnknown's Battlegrounds, often known as PUBG Mobile, is a Battle Royale game called a joint venture of Tencent Games & PUBG Corporations. PUBG was released back in the early 2018's and is currently available on both iOS & Android platforms. With more than 100 million downloads followed by a 4.2-star rating. It is an Editors' Choice game on the Google Play Store.
PUBG was one of those games that set the Battle Royale game trend and became of the most played games of 2019-2020. The game consists of various multiplayer games, out of which Battle Royale is the most popular. Battle Royale matches comprise 100 players fighting against each other, and the last person or the last team standing is the winner.
PUBG is one of those games that demands excellent game sense and skill. You need to have error-free gameplay for which you need to be comfortable with your controls, so we have listed some facts that can make you the best Gyro player in this game.
What Is Gyroscope In PUBG Mobile?
Gyroscope controls in PUBG Mobile track your device's movement, which is later converted into in-game motion. This feature is tough to control, but you can improve your aiming skills and master recoil control once you know how to use it properly. Gyroscope control is not compatible with every device. It uses the gyroscope sensors (that are not available on all the instruments) to track the movement converting it into motion in the game.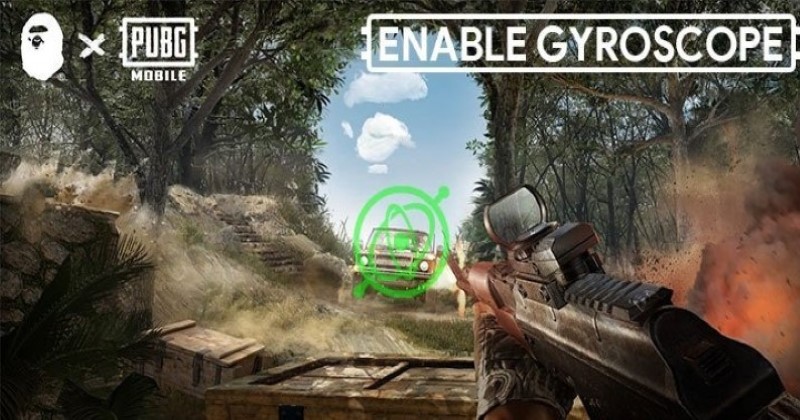 PUBG offers you two options of turning the Gyroscope on. You can turn it on for the complete gameplay or what you can do is turn Gyroscope on whenever you are using a scope. We recommend you first turn it on for the scoping and get used to it. Learning a gyro play is challenging and requires your utmost dedication, which is why you should practice while scoping. Once you feel you are ready, then this outstanding feature on for full matches.
What Is Gyroscope Sensitivity?
Gyroscope sensitivity determines how much in-game motion should take place for a specific movement. Every player has their setup as every person has their particular gameplay style and motion techniques. Some players prefer high sensitivity and others like low sensitivity.
Having a high sensitivity will result in more accurate and faster motion in the game, even for your device's slightest movement. If you are a new Gyro player, what you should do is keep your sensitivity low for the initial time. Once you feel that you can now correctly handle your gyro play, you should increase sensitivity.
Do note that increasing the sensitivity will alter the gameplay, and you might feel difficult to control your player. Still, if you want to take the maximum benefit of this feature, it is only possible with high sensitivity, which is why your utmost dedication is required.
Best Gyroscope Sensitivity Settings:
Gyroscope sensitivity is different for almost every device as your device plays a vital role in gyro play. As stated before, PUBG uses the gyro sensors of your device to track its movements. Having robust and high-quality sensors will have great feedback. On the other hand, if your device has weak gyro sensors, you might get a lag in your movement.
This is where the sensitivity comes in, as the sensitivity can eradicate your lag. Adjust the sensitivity that you feel allows you to have comfortable and controllable gameplay. This will help you have smooth gameplay; instead, it will also help you improve your aiming and recoil control.
There is no such thing as best sensitivity settings as they may differ for every player and device to make things clear. Here are some preferable locations which work perfectly fine on the majority of the device: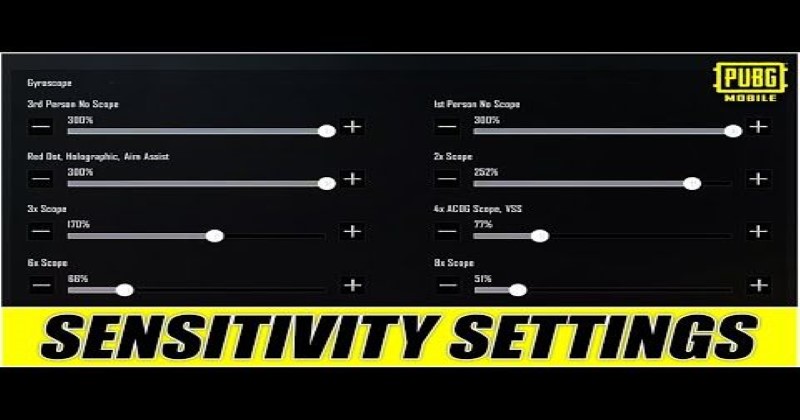 3rd Person (TPP) No Scope: 300%
1st Person (FPP) No Scope: 300%
Red Dot, Holographic, Aim Assist: 300%
2x Scope: 300%
3x Scope: 230%
4x Scope, VSS: 200%
6x Scope: 60%
8x Scope: 40%
These settings are the preferable settings by many gyro players for every scope and the FPP & TPP modes. You don't need to play in these settings, as most experienced professional players have proper gaming setups. This does not mean that you cannot have a good gaming experience, but the sensitivities that work better on your device may differ from these sensitivities.
How To Train Yourself To Become A Gyro Great Gyro Player?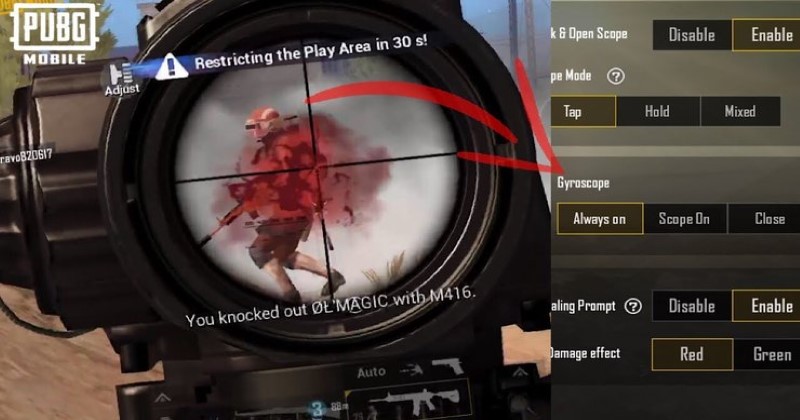 We all are well familiar with the fact that achieving something out of your comfort zone or is new requires a lot of practice and dedication towards that specific task. Training yourself to become a Gyro Player is no different than that. The only catch behind is practicing and practicing until you feel you are ready for competitive matches.
Start your training by entering the practice mode with gyro mode on, get familiar with the feature. Once you feel you are better than before, start Battle Royale matches Gyro on only scoping. The next step is to begin full matches with Gyro on. Lastly, adjust the settings that you feel are the best for you, and you are good to go.
Conclusion:
PUBG is one of the few games dedicated to giving you the most realistic and enjoyable Battle Royale experience. This is the only reason the developers decide to release a Gyro mode to enhance the game experience and the gameplay.
As stated before, this feature requires a lot of practice to master, and the training period is quite long, but NO PAIN, NO GAIN. If you want to become one of the best gyro players, follow the tips stated above as they will help you understand the training process to master this feature allowing you to enjoy the best Battle Royale experience of your life. Download PUBG Mobile and make yourself ready for an iconic gaming experience using Gyro.